About Us
4Wall In The News
4Wall Lights Central Live Concert at MGM Park Theater
By Drew Quinones
Dec 26, 2018, updated Mar 5, 2019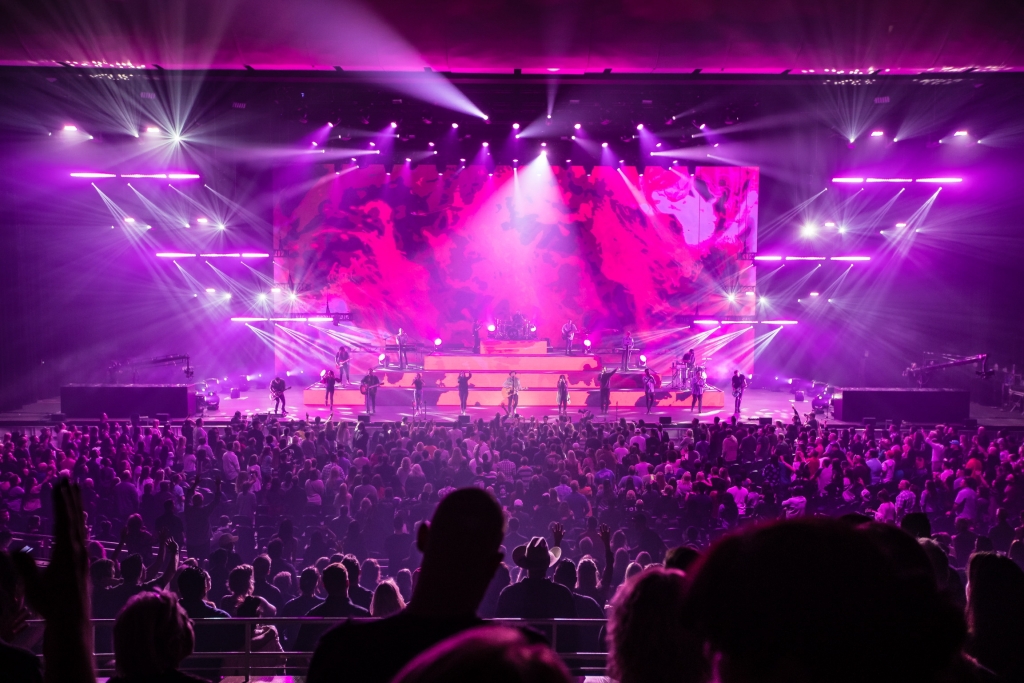 Las Vegas, NV- Central Live began as the worship band at Central Church, one of the largest churches in the United States, rooted in the city of Las Vegas. For one night only each year, Central hosts an off-site worship experience meant to bring new and familiar faces to a worship night without the pressure of it being at a church. 
"We've noticed many people in Vegas would be more open to attending a worship event at a venue on The Strip rather than a church," explained Lighting Designer Jack Dorward. "This event is also an unbelievable way for us to show the love of Jesus to people right in the middle of 'Sin City.'"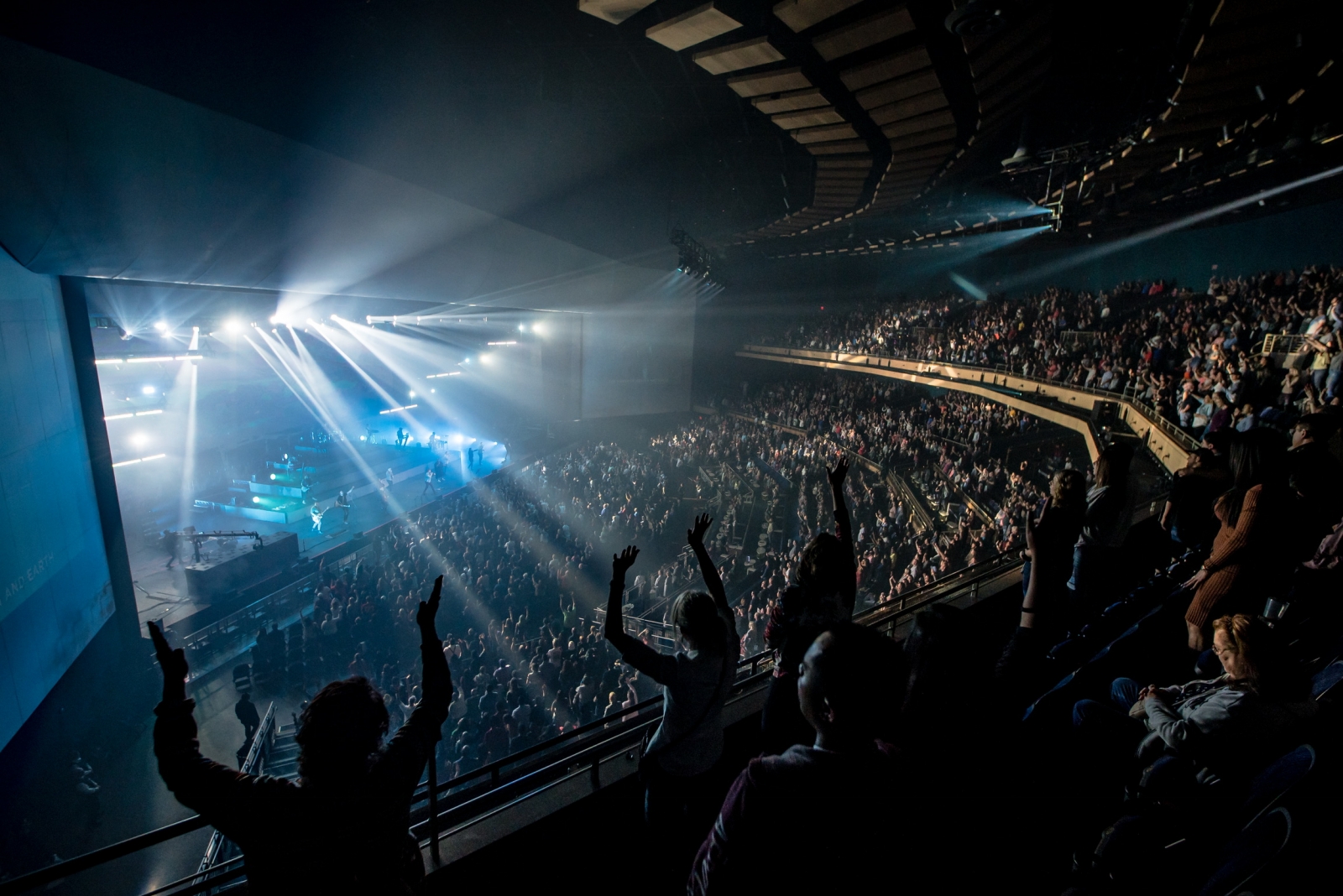 4Wall has provided lighting rentals to Central Church for nearly a decade. For this event, LD Dorward needed to fill the entire space with light, so even the attendees that were in the upper balcony felt connected.
"The intensity of the lighting is meant to visualize the energy of a specific worship moment," said Dorward. "Lighting has the power to change the mood of the room very quickly, so we were very intentional about when certain fixtures were and weren't used."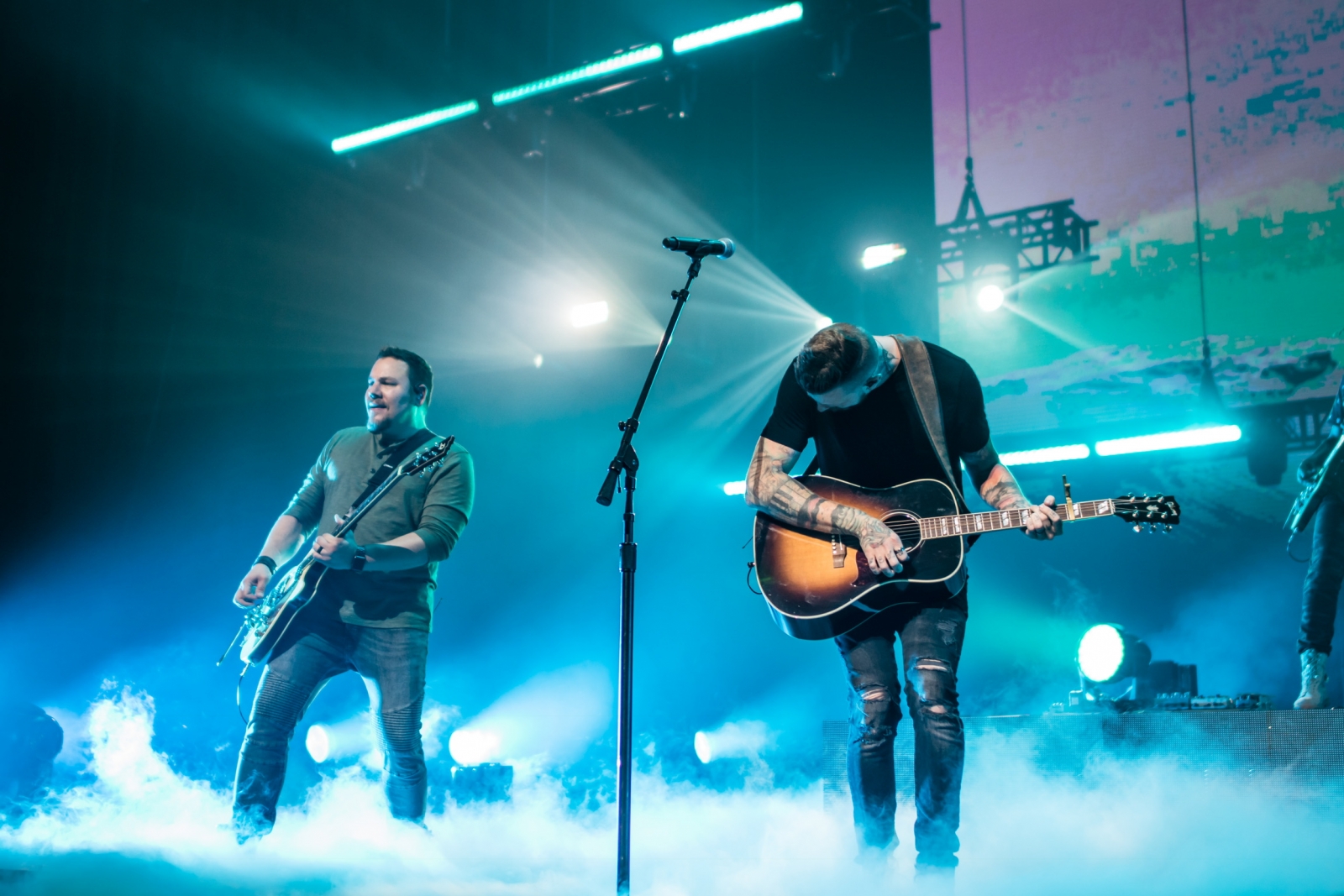 The rigs consisted of two different truss configurations. The first truss setup consisted of 4 Elation Platinum Beam 5R Extremes and 3 Chroma-Q Color Force II 72" LED battens. The second truss setup consisted of 4 Robe BMFL Blades and 2 GLP JDC1s. 
There were 3 of each configuration that alternated on both sides of the stage for a total of 12 truss sticks. 
"The truss sticks formed a ladder that started 10' upstage and ended downstage about 35' high," explained Dorward. "The truss filled the gaps on both sides of the stage between the in-house over stage grid of truss and the offstage wall."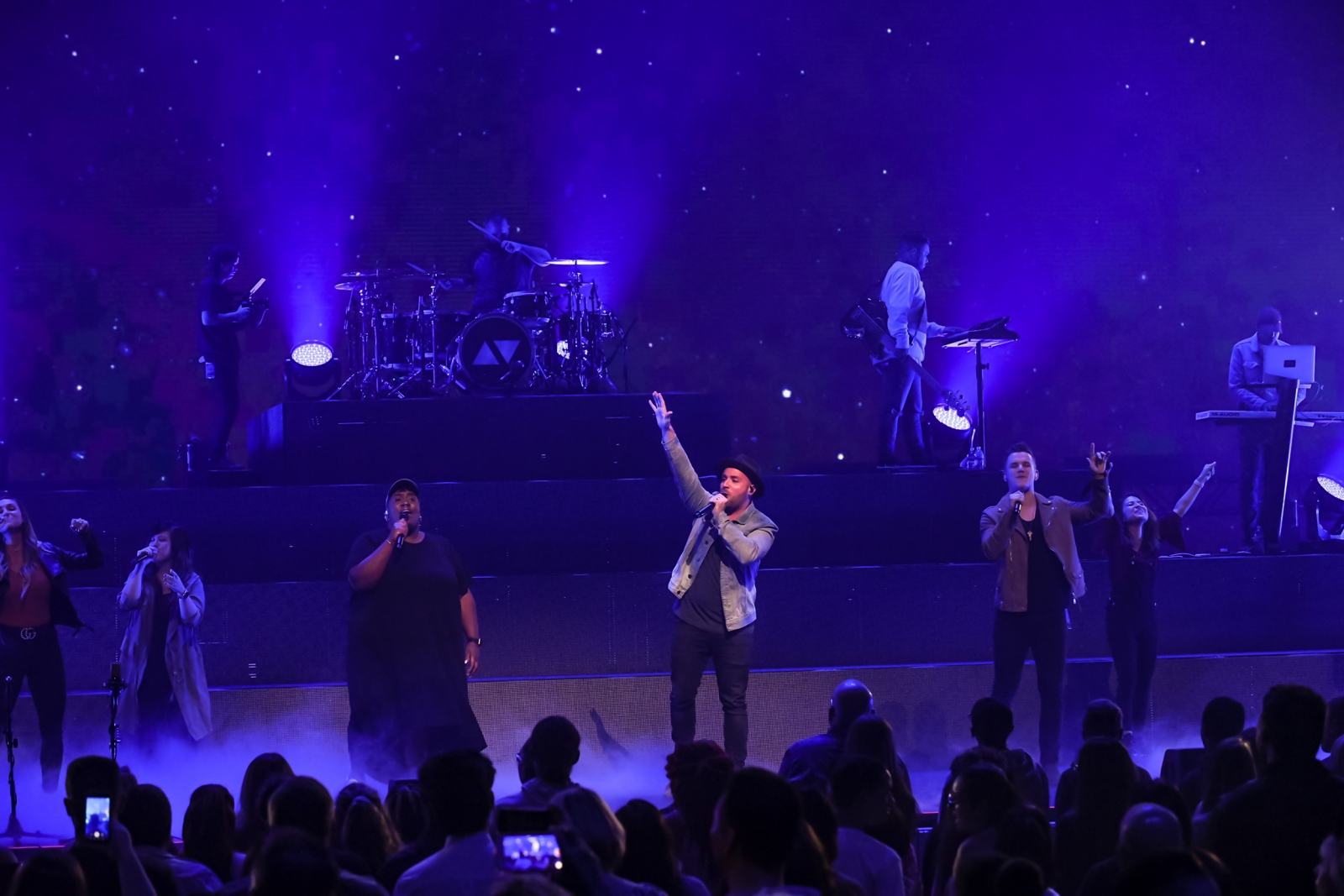 4Wall also provided 8 Martin MAC Quantum Wash fixtures that were placed along the band risers.
The rental package was able to create a variety of punchy looks. Every fixture could accent the hits from song to song.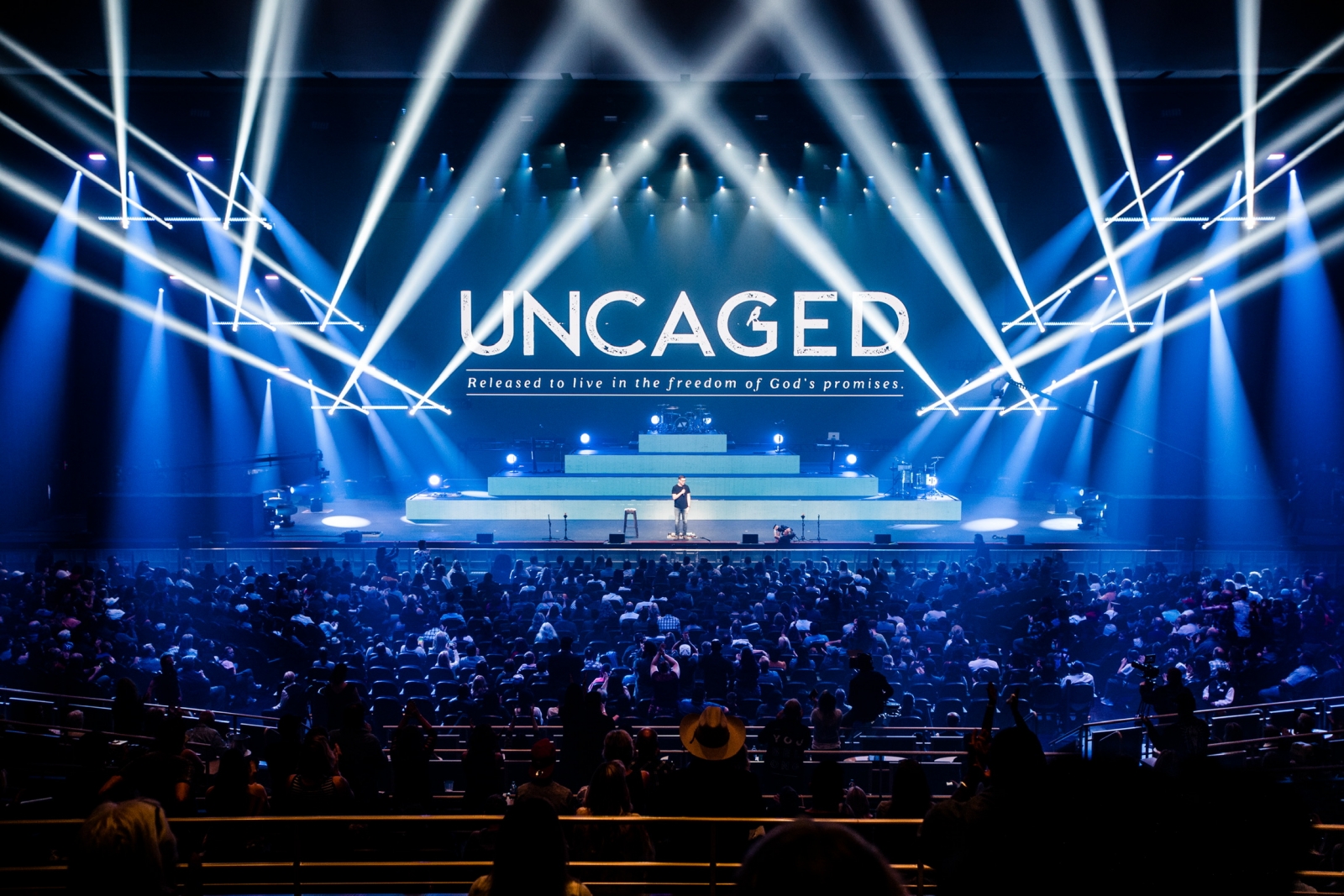 "The JDC1 stood out to me even with only 12 on such a large stage," said the LD. The beautiful aerial effects the BMFL Blades provided were another favorite. The eye candy looks that were possible utilizing the JDC1's cells and Color Force IIs were a very close second."
The concert was a success, with over 5,000 people attending the sold-out worship experience. Dorward spoke of the service 4Wall provided.
"The service from 4Wall was exceptional. They were able to get the gear delivered to us right on time for our tight prep/load in schedule we had for this one-night event. The experience we have when working with 4Wall is always amazing, but it was over the top for this event."