About Us
Press Center
4Wall Las Vegas Teams with Fine Design for CES Booths
By on Mar 27, 2014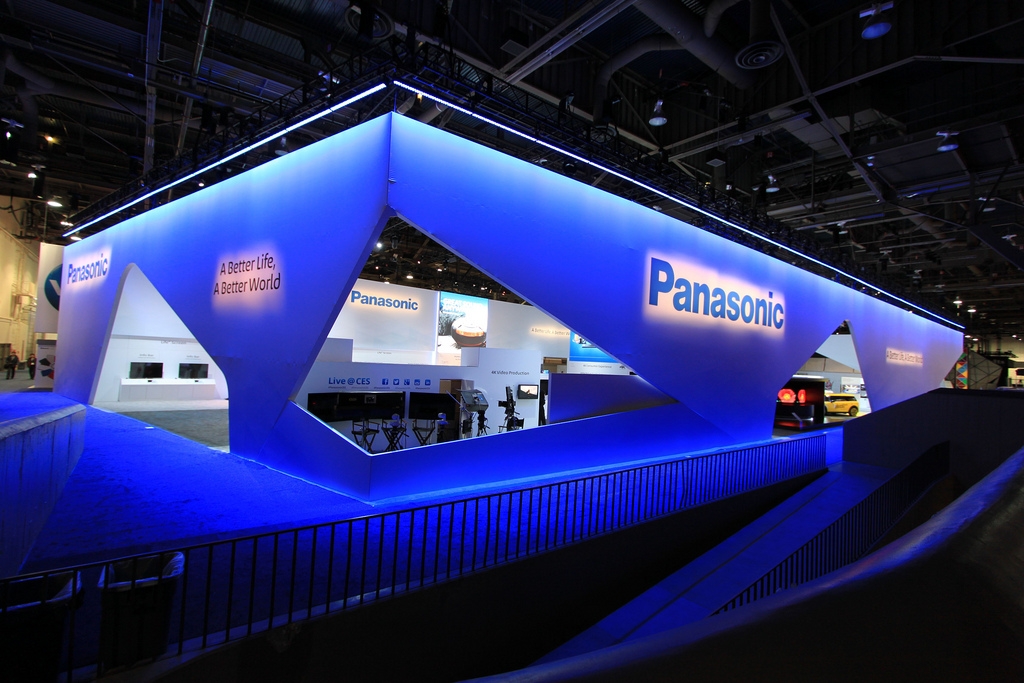 Las Vegas, NV- International design firm Fine Design Associates used equipment provided by 4Wall Las Vegas to light the trade show booths and events of eight well-known manufacturers at the 2014 incarnation of the International Consumer Electronics Show.
With over 152,000 attendees from more than 150 countries, CES is the leading showcase for manufacturers, developers, and suppliers of consumer technology hardware.
Any attendee who made more than a cursory pass through the show floor almost certainly set foot in at least one booth lit by Fine Design and 4Wall. Canon USA, Motorola, Ricoh, Panasonic, Samsung, Hisense, Monster Products, and Funai all featured lighting experiences at their booths or events created by the Fine Design Team.
Additional projects for the team during CES, besides booths on the show floor, included high profile press events and private ballroom gatherings hosted by the manufacturers.
The events combined to cover over 85,000 sq. feet of the Las Vegas convention center and other venues. With this much at stake, Fine Design chose 4Wall Las Vegas to provide lighting gear across the board. Creating unique designs in each booth required 4Wall to supply a variety of fixtures: from HMI Power Pars and MAC Auras in the Monster Products booth, to VL2500 Wash, Chroma-Q Color Force 72, and MAC Vipers in the 28,000 sq. ft. Samsung booth, Fine Design used 4Wall gear to ensure every client had a distinct look and feel to their space.
Paul Fine, Principal Designer of Fine Design, spoke of working with 4Wall: "Heading into ICES 2014 with ten distinct projects across four separate venues- from a major 28,000 sq. ft. exhibit, several 10,000-20,000 sq. ft. exhibits, and smaller spaces as well, to high profile press events and private ballroom spaces- there is one place, and one place only that Fine Design Associates would turn to for the trusted support, know how, knowledge, and patience to partner with us on such a marquee event, and that is 4Wall Entertainment.
Together with the 4Wall team, we were able to deliver the high quality and excellent service our hugely divergent clients expect and deserve."
For more info on Fine Design, visit www.finedesignassociates.com