About Us
4Wall In The News
4Wall Entertainment Builds Largest Yamaha Grand Plaza Stage to Date at NAMM 2020
By Drew Quinones
Feb 7, 2020, updated Apr 6, 2020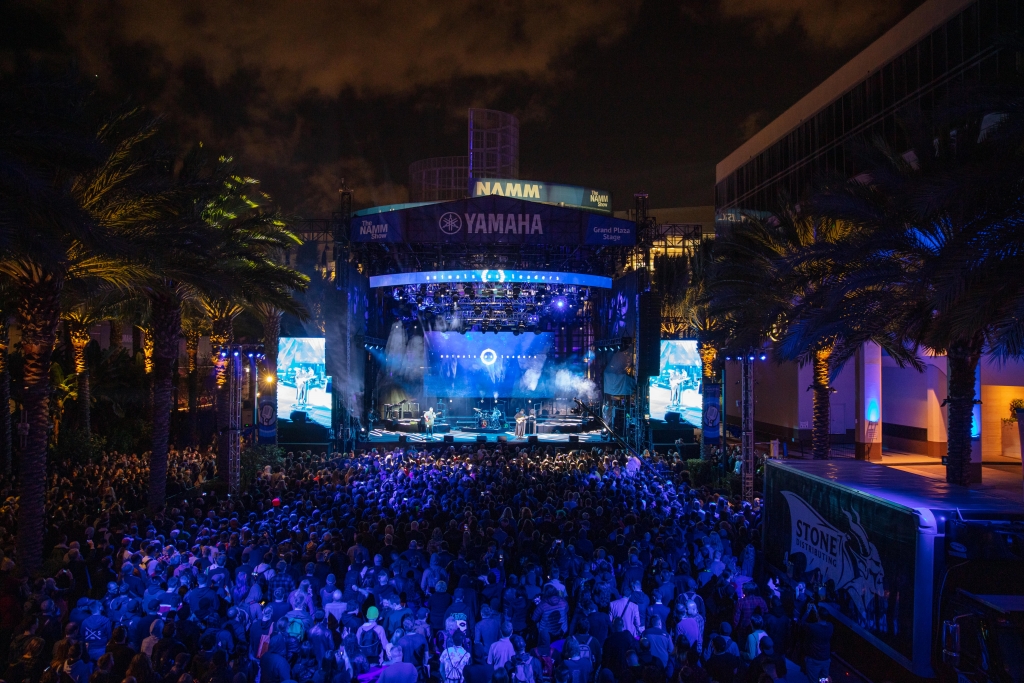 Anaheim, CA- 4Wall Entertainment kicked off the new decade at the NAMM Show by erecting the largest stage ever to occupy Anaheim Convention Center's Grand Plaza. 4Wall easily doubled the amount of lighting and video gear they provided compared to 2019. Yamaha also turned it up several notches by extending their famed Yamaha All-Star Concert to 3-nights, instead of the usual Friday night concert.
With the concert spanning three days, Yamaha wanted a stage design that could give three different looks for each night of performances.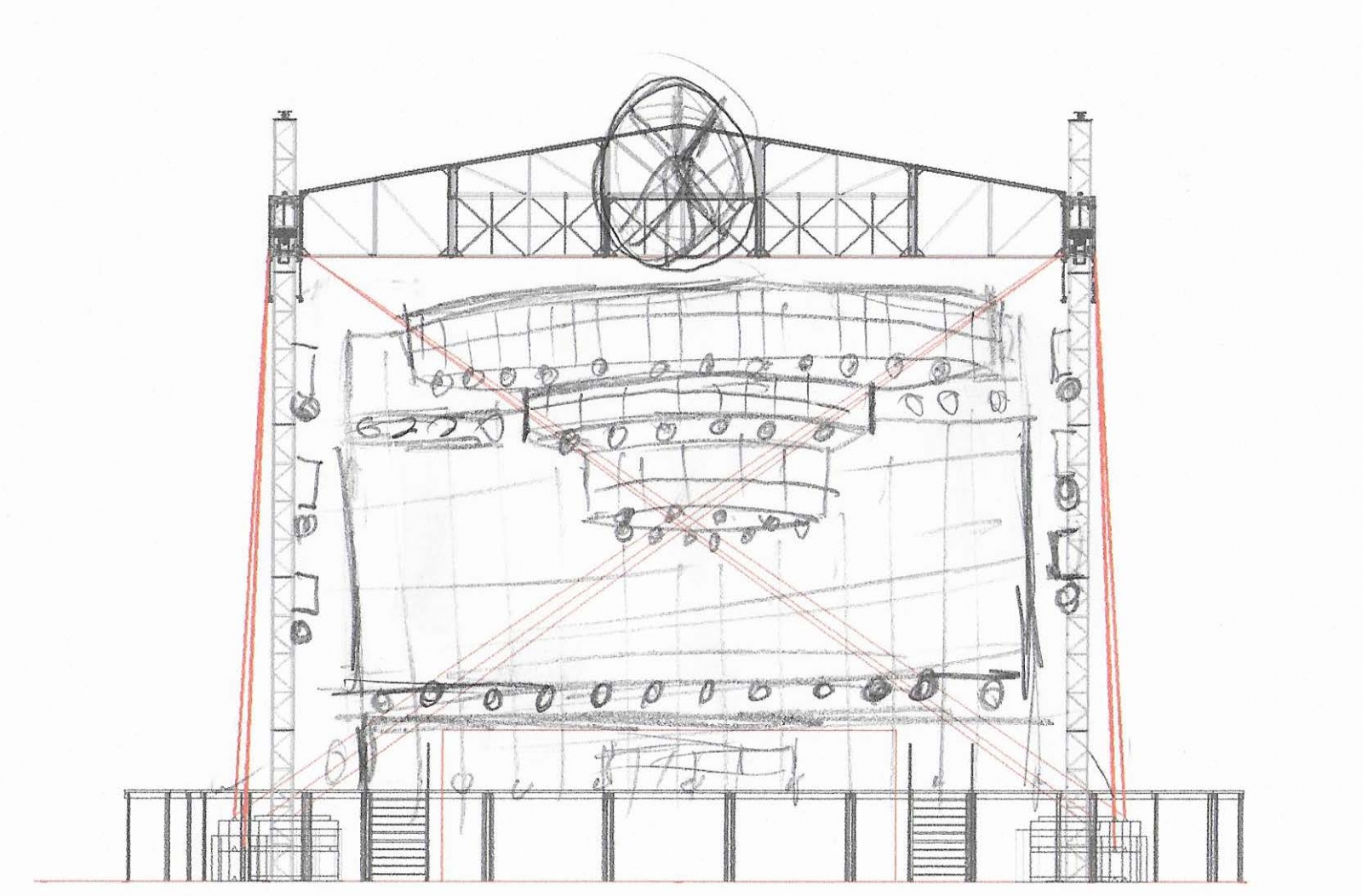 "As all designs do, it starts with an idea, a concept," said 4Wall Production Manager Nathan Jones. "After communicating with Yamaha, we drew up several napkin sketch designs and ran with our favorite. We ended up utilizing three various size circle trusses that could be raked at various angles each night."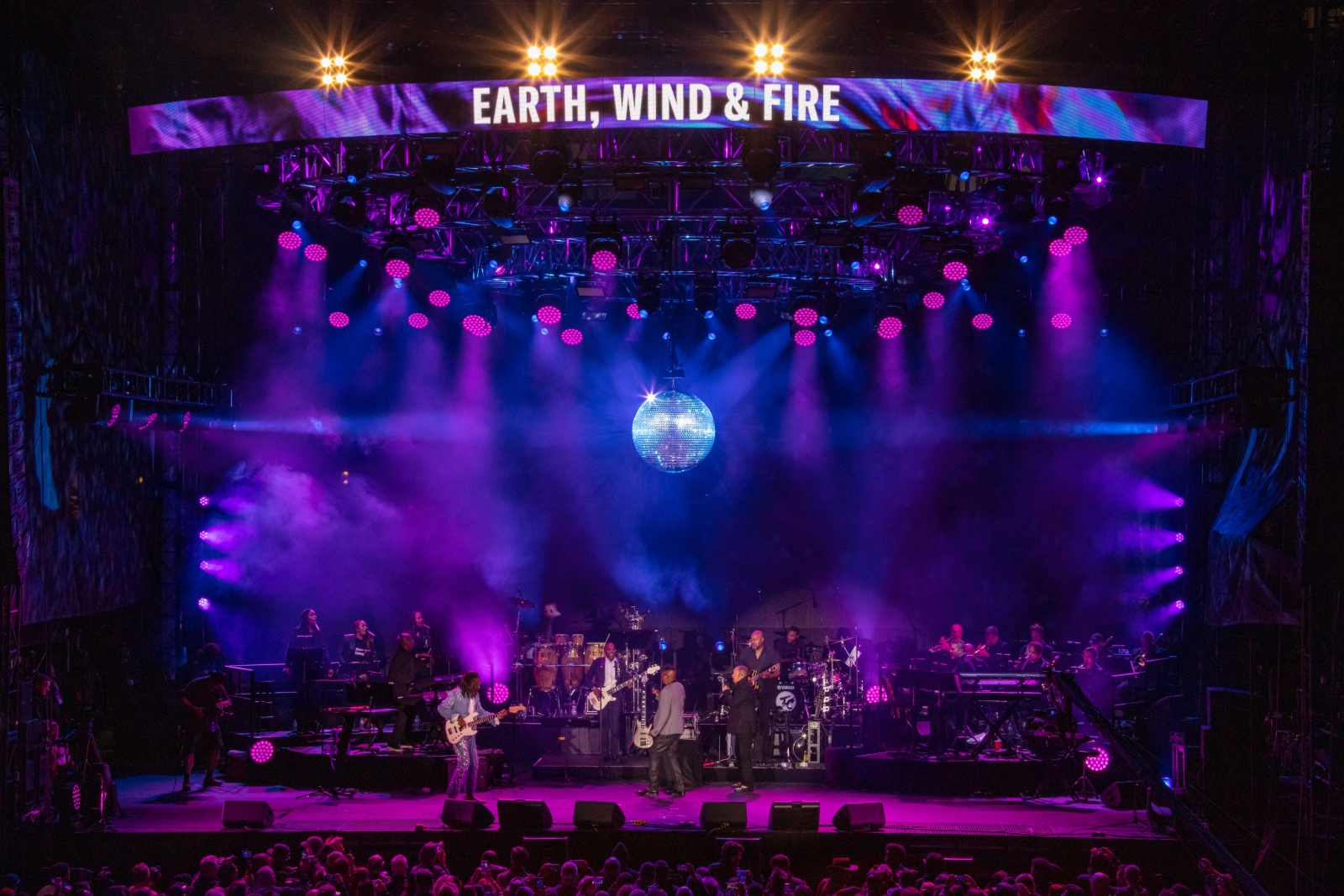 The circle truss rig was home to dozens of Chauvet Professional Maverick MK3 Wash fixtures, Robe Pointes, Elation Professional Artiste Picassos, and SGM Q-7 LEDs.
Side lighting trusses were also a new addition this year. They were equipped with Elation Professional Artiste Picassos and Chauvet Maverick MK3 Wash lights.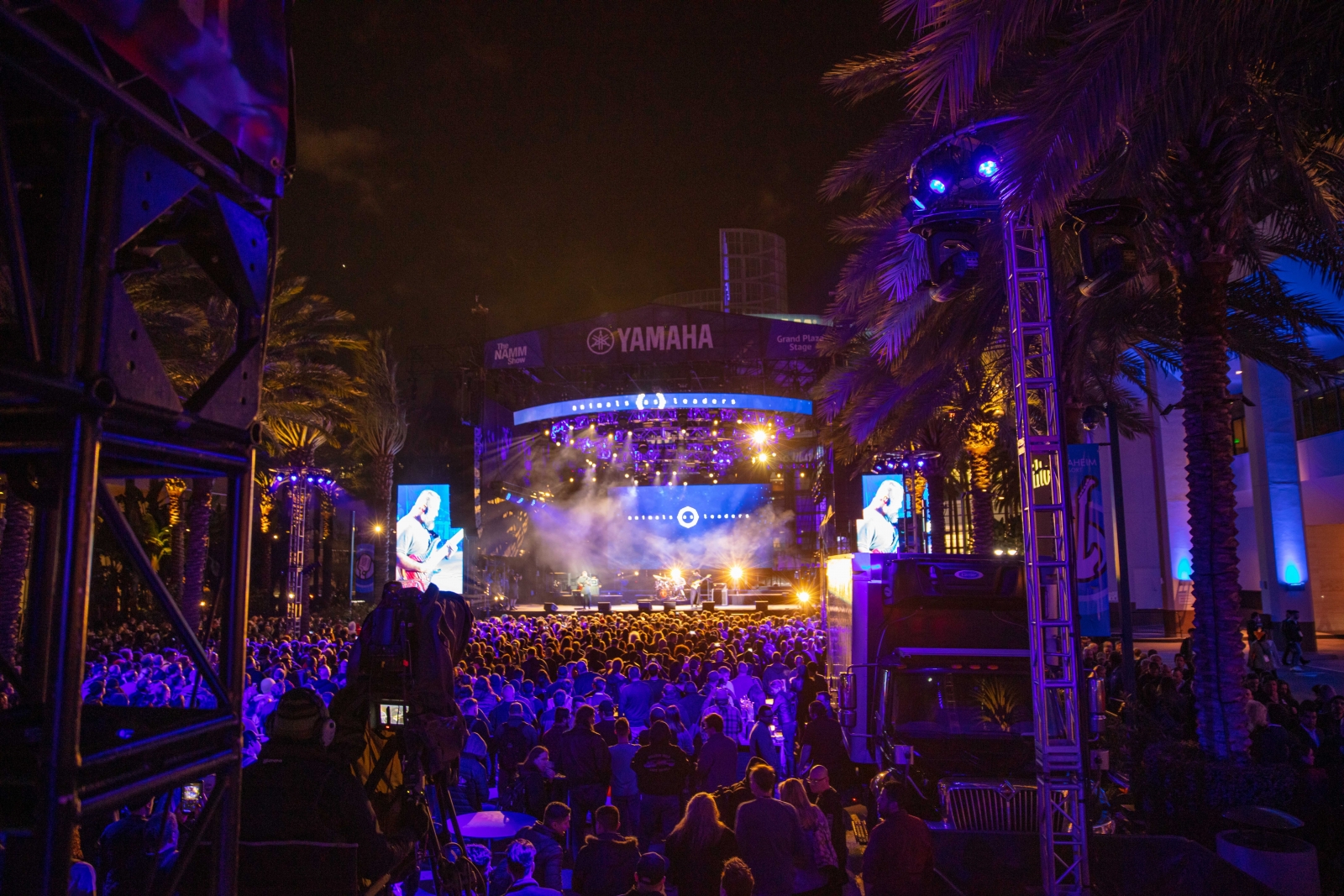 Additionally, four house lighting towers with eight Chauvet Professional COLORado 2 Solo LED wash lights were added to the design. This allowed the LD to immerse the audience in the show's lighting, extending the design past what emanated from the stage.
With Yamaha also wanting to maximize the space for more attendees to watch the show in the plaza, the usual scissor lift followspot position was eliminated.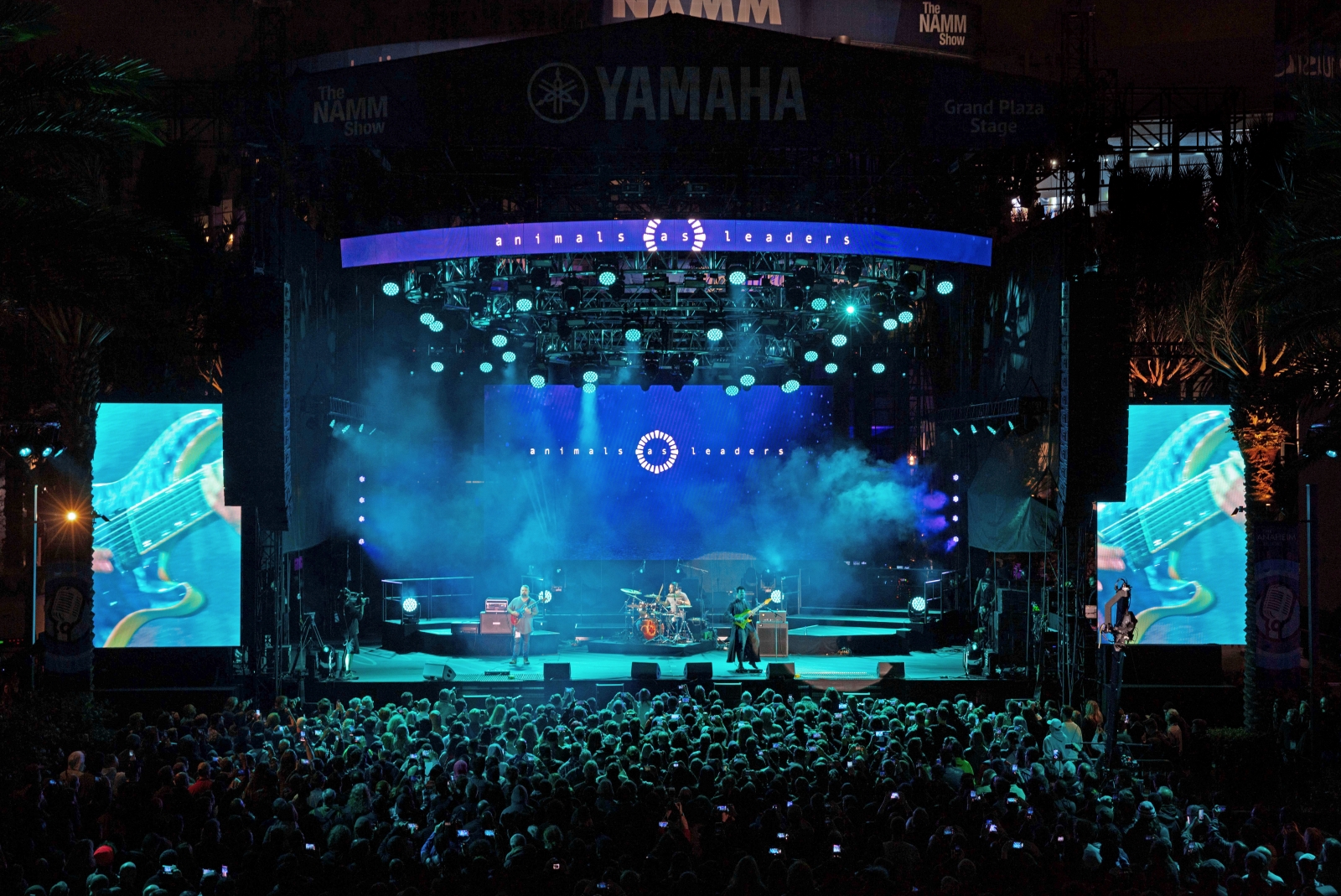 "Robe BMFL FollowSpots were added to the houselight positions and were controlled by Robe RoboSpots. This combination was the perfect solution in being able to use one operator to drive a 2 point followspot system," explained Jones. "A special shout out to the Robe team for their generous donation of four BMFL FollowSpots along with eight Robe LEDBeam 150 fixtures used on stage."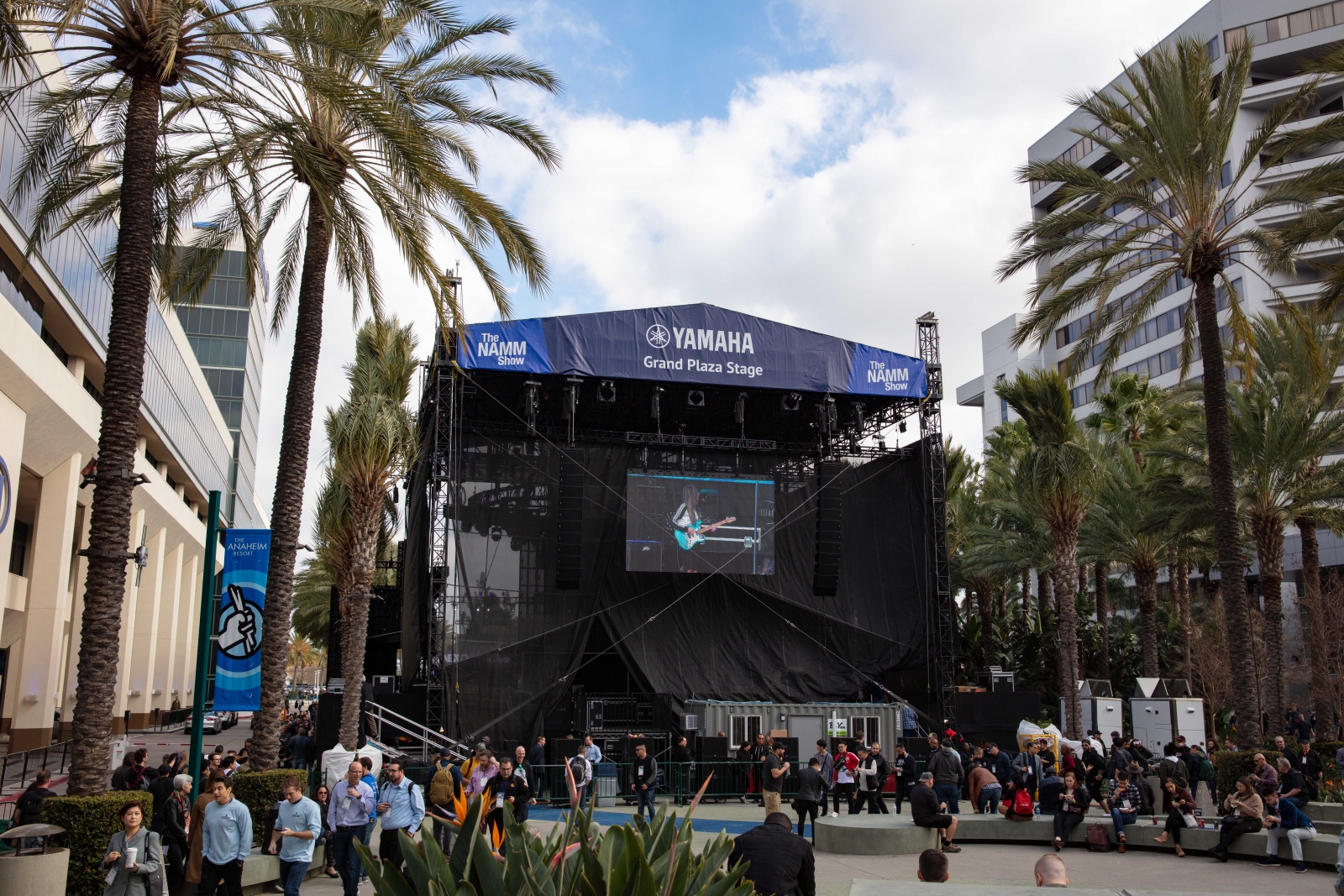 "For video, as per the client's request, we grew outside the confines of the roof and cantilevered two traditional IMAG screens left and right of the stage. This allowed the attendees to get a closer view of the action on stage, and to free the main upstage LED wall so it could be a virtual backdrop for the stage," said Jones. "We also had video delay walls behind the stage and behind the front of house/VIP structure, for overflow."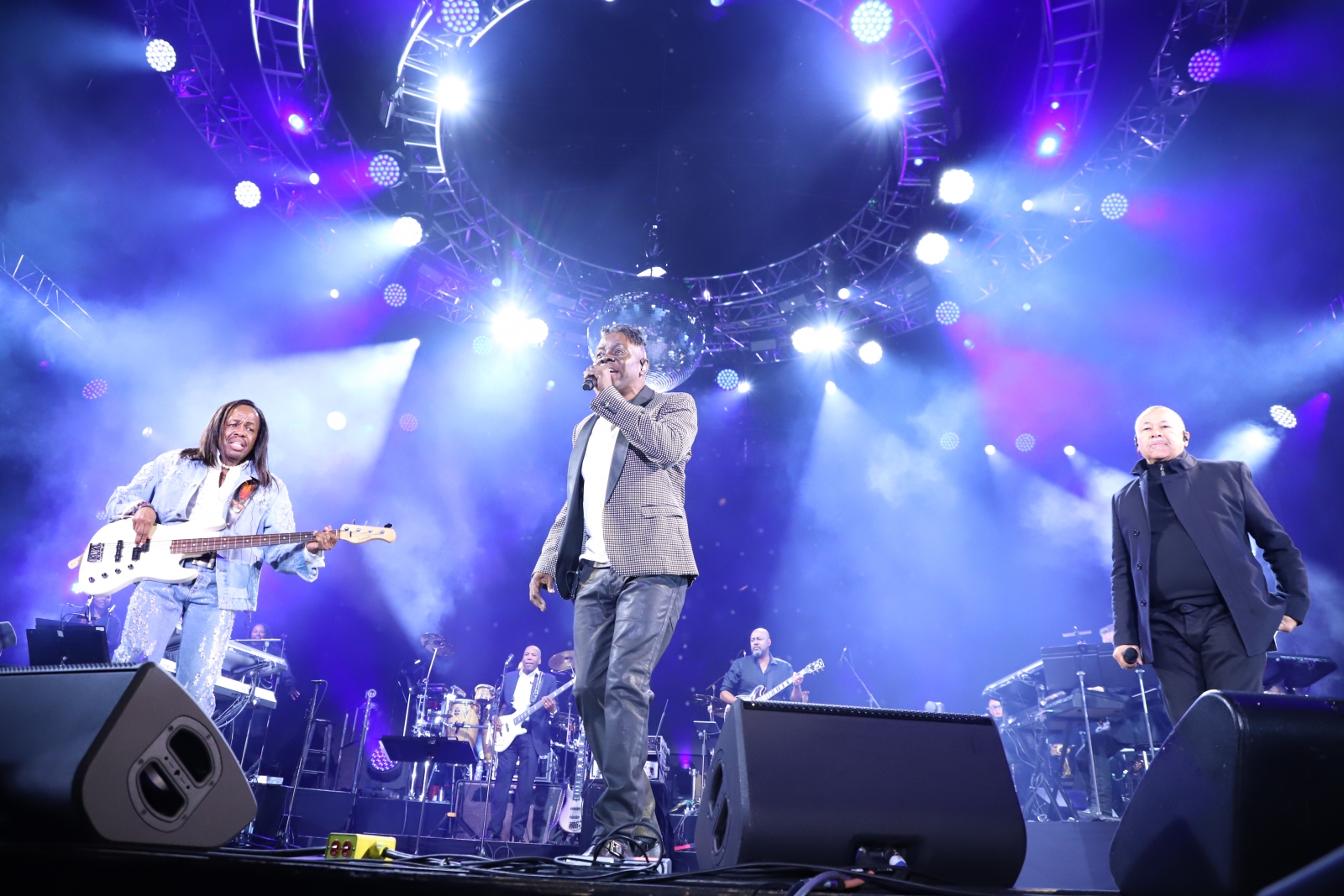 The 60' x 76' stage was home to memorable performances by Animals As Leaders, Earth, Wind and Fire, Kenny Loggins, and more.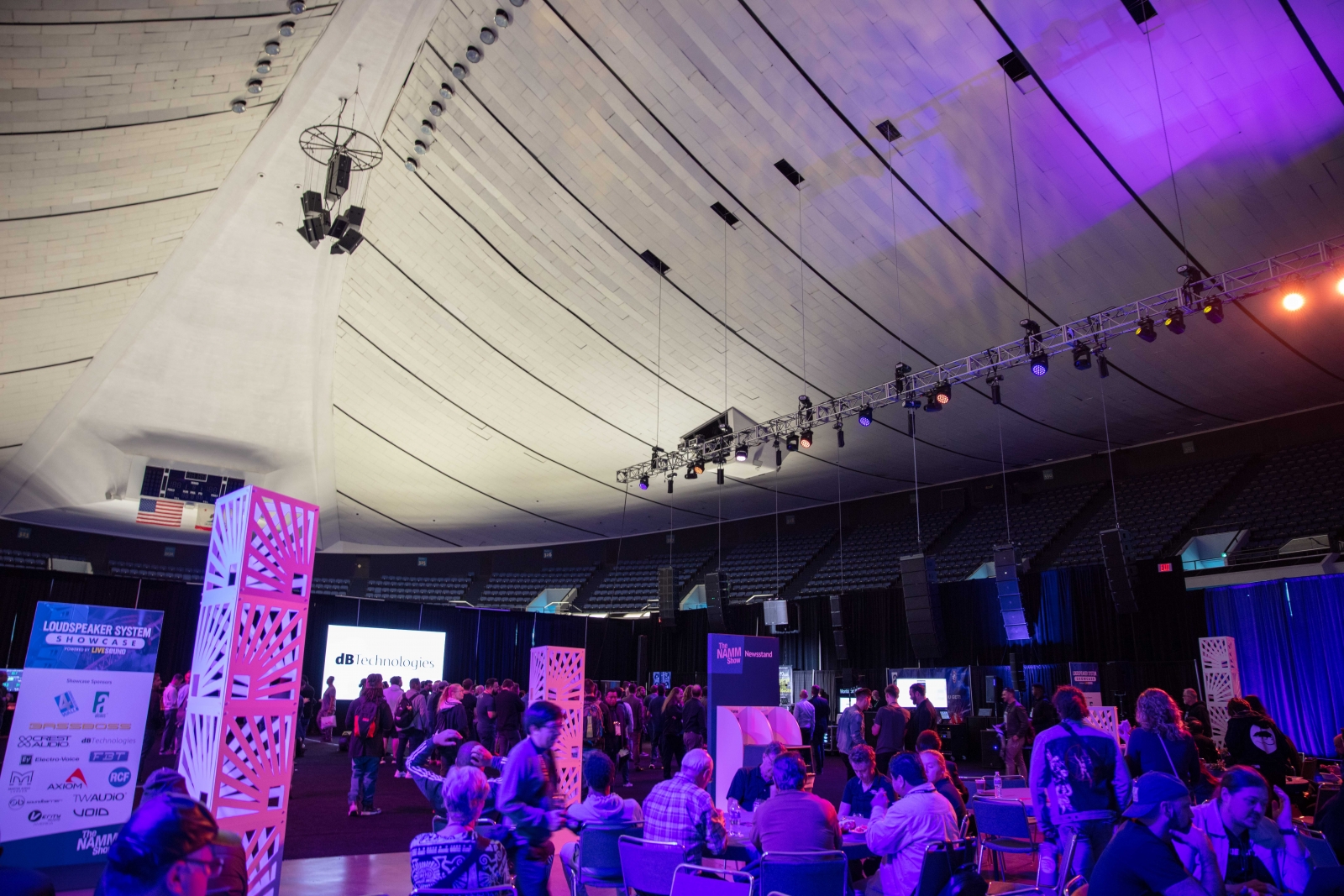 In addition to Yamaha, 4Wall also donated the lighting and video for NAMM's showcase of line array and loudspeaker technologies hosted by Live Sound International in the Arena. The Loudspeaker System Showcase featured a unique side-by-side listening opportunity from 14 leading loudspeaker manufacturers. Elation Artiste Picassos highlighted each featured speaker during the demo. Chauvet Maverick MK3 Wash LEDs, Robe MegaPointes, and Chroma-Q Color Force II LED battens created ambient lighting in the Arena along with NAMM's lounge. 
"This year's Yamaha Stage really showcased our lighting, video and rigging capabilities and the talents of our team," said 4Wall VP of Sales and Marketing Dan Abdalla. "I was extremely proud of our LA team for making Yamaha's and NAMM's vision a reality."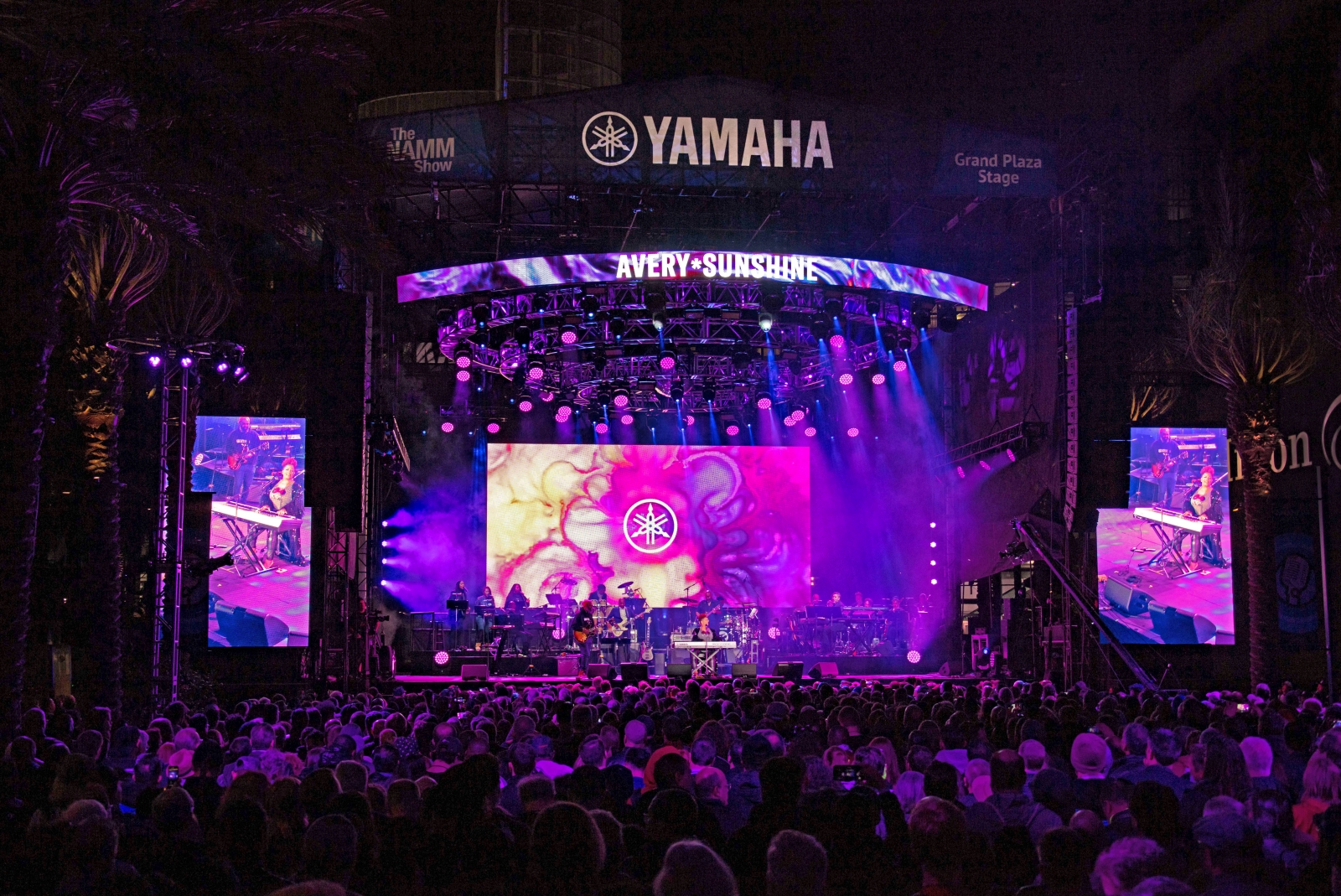 Yamaha Grand Plaza Stage
Sales Agent: Andy Isola
Technical Director/Lighting and Stage Design: Nathan Jones
Assistant Production Manager/Lighting Designer: Jonathan Daroca
Programmer/LD (Concerts): Rob Koenig
NAMM Programmer & Assistant Programmer: Thomas Pendergrass
Video Drive: Screen Works
Video Director: Jay Cooper
Video leads: Darren Montanez and Travis Bry
Roof and Rigging Lead: Rick Prather
Lighting
58 - Chauvet Professional Maverick MK3 Wash
40 - Elation Professional Artiste Picasso
28 - Robe Pointe
4 - Robe BMFL FollowSpot
4 - Robe RoboSpot
8 - Robe LEDBeam 150
32 - Chauvet Professional COLORado M Solo
30 - Chauvet Professional COLORado 2 Solo
17 - Chauvet Professional COLROado 2 Quad Zoom
12 - Chauvet Professional COLORdash Accent Quad
22 - SGM Q-7
4 - Elation Professional DTW Blinder 700 IP
4 - Antari F7 Smazer
2 - MA Lighting grandMA2
Video
181 - ROE Visual CB8
64 - ROE Carbon CB5
Staging
Roof Structure
Loudspeaker System Showcase
Lighting Designer: Jonathan Daroca
Programmer: Aspen Rogers
Video Leads: Darren Montanez and Stephin Levin
Lighting
22 - Chauvet Professional Maverick MK3 Wash
8 - Elation Professional Artiste Picasso
12 - Robe MegaPointe
26 - Chroma-Q Color Force II 72"
2 - ETC GIO @5 Console
Video
28 - ROE Visual Black Pearl BP3