About Us
4Wall In The News
4Wall Provides Video Gear for the Metallica 'M72 World Tour'
By PLSN Magazine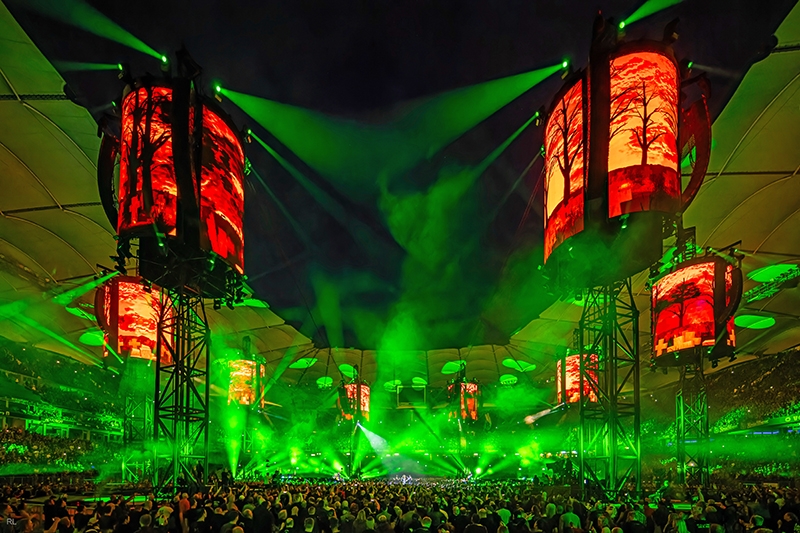 4Wall was thrilled to provide all cameras, video engineering, disguise GX2c media servers, & the LED control package for Metallica's M72 Tour. Creative Director/Production Designer Dan Braun, Lighting Designer Rob Koenig, and Video Director/Designer Gene McAuliffe spoke with PLSN Magazine about the tour's production design. You can read the full article here.
---

In support of their newest album, 72 Seasons, Metallica has been playing two-night, no-repeat shows-first in Europe and now in North America on the M72 Tour. For the curious, the 72 refers to the 72 seasons that make up a person's formative first 18 years of life. Performing on a truly massive ring-shaped stage-with the Snake Pit in the center-the band is redefining the meaning of playing stadiums in the round. For the elegant circular design-complete with surrounding immense production towers-Creative Director/Production Designer, Dan Braun, Lighting Designer Rob Koenig, and Video Director/Designer, Gene McAuliffe have gone big while paradoxically creating an intimate stadium environment that perfectly showcase the iconic hard rockers.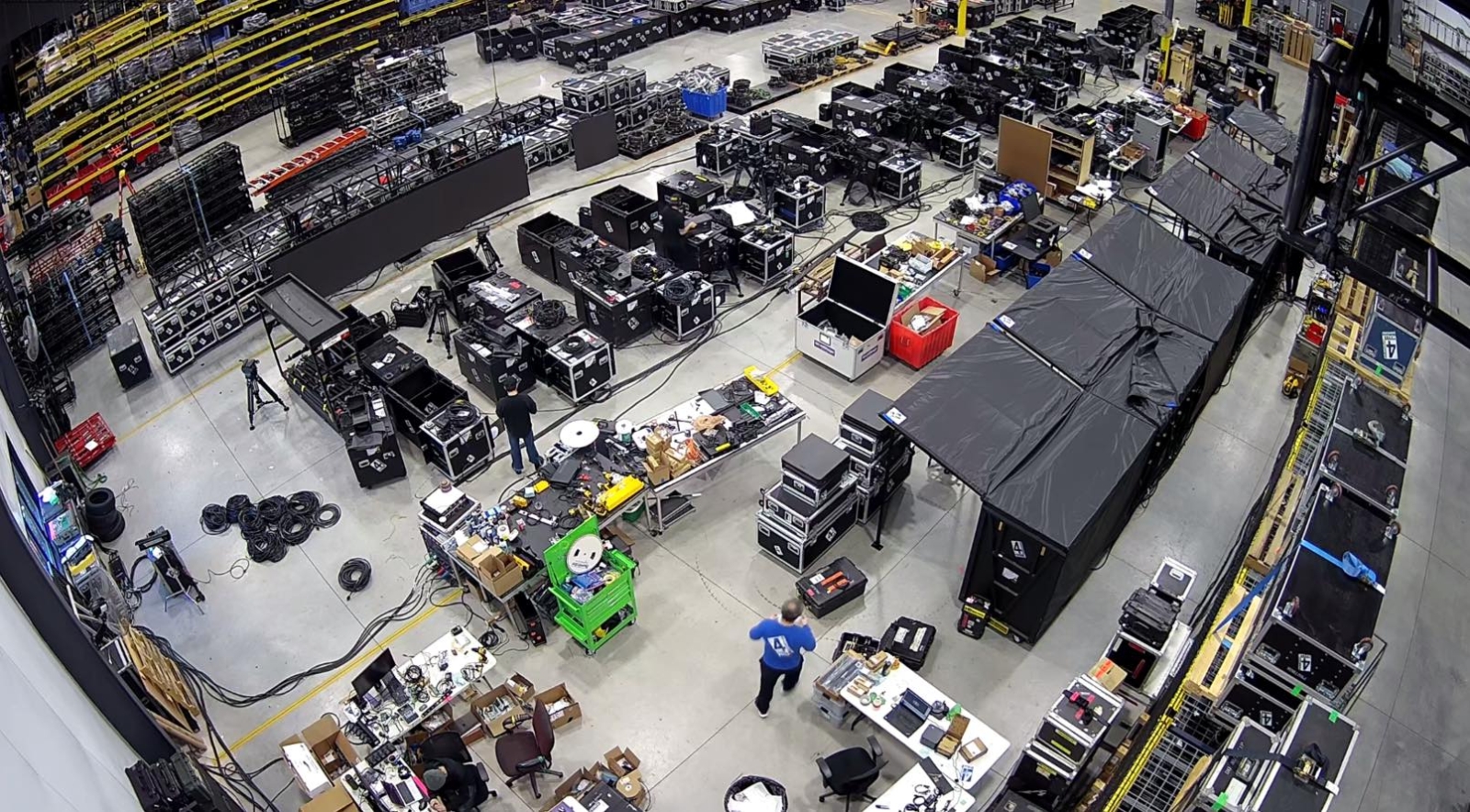 DAN BRAUN
Creative Director/Production Designer

Braun has been with Metallica since 1994, in a variety of roles and brings all that experience to his work as Creative Director. Having designed a number of memorable stages for the band over the years, he is taking particular pride in this one, though he is quick to note the team it took to realize this design. "This show is all a collaborative effort," says Braun, "and we have a lot of fun doing it. I'm very fortunate, I work with a great band. We're not trying to enhance something that isn't awesome. In many ways, they're the four kids who got together in the garage and said, 'we're going to be kings of our universe.'"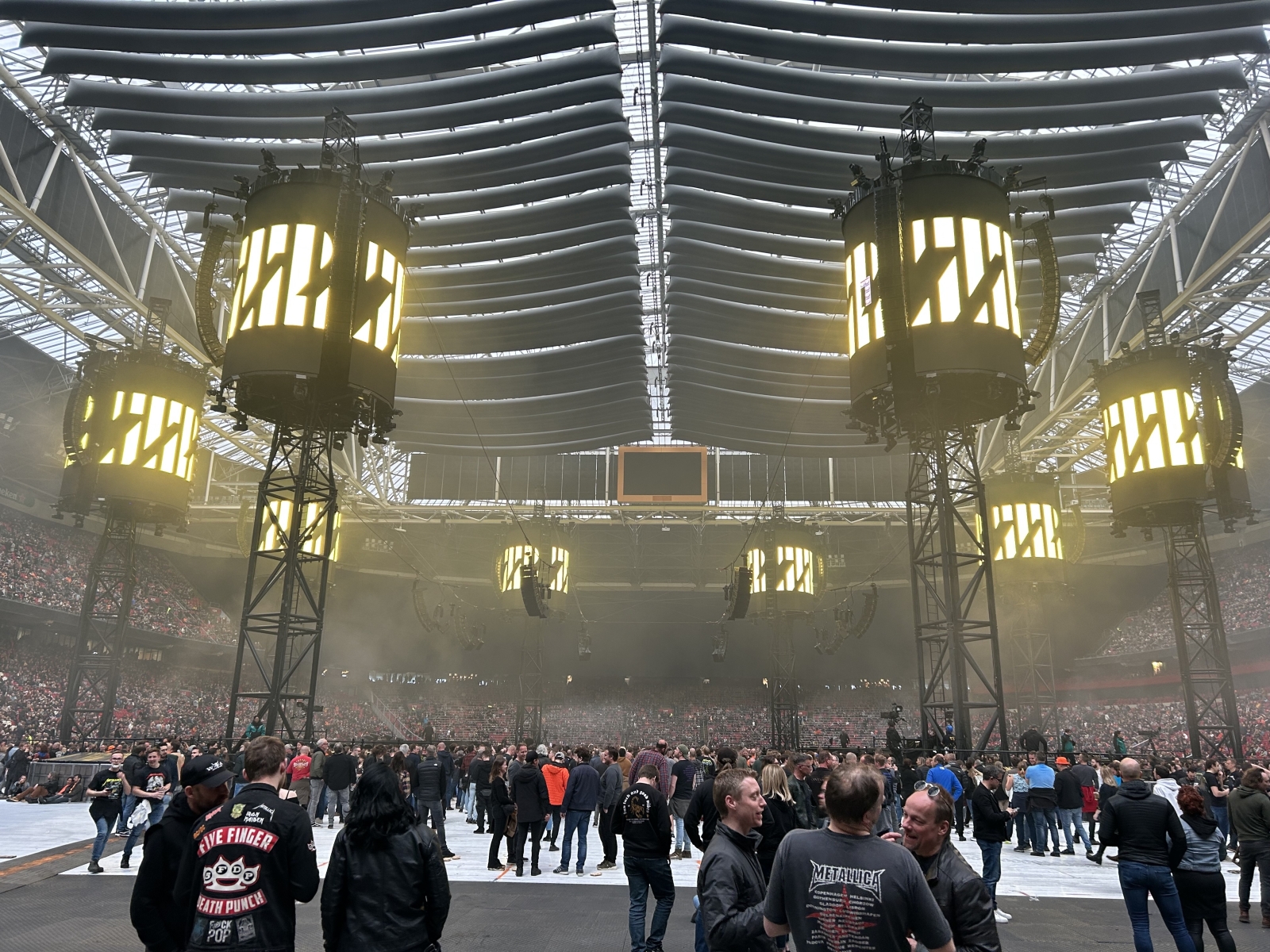 Metallica, like many bands, feeds off the energy from the audience, which elevates the whole experience. "It's all about the band," says Braun, "and with this band, that's easy. A Metallica show is 50% band, 50% audience. James [Hetfield] calls it the 'Metallica family,' and that's something that's very near and dear to all our hearts. To me, it's about the band generating the energy and delivering that to the audience; the audience taking it and amplifying it and giving it back, and that pushes the band to a new place, which keeps going around. That cycle is what I consider a Metallica show; that's the magic, that interaction between the act and the fans. That is where I start with the design. It needs to be part of that interaction, part of letting it happen."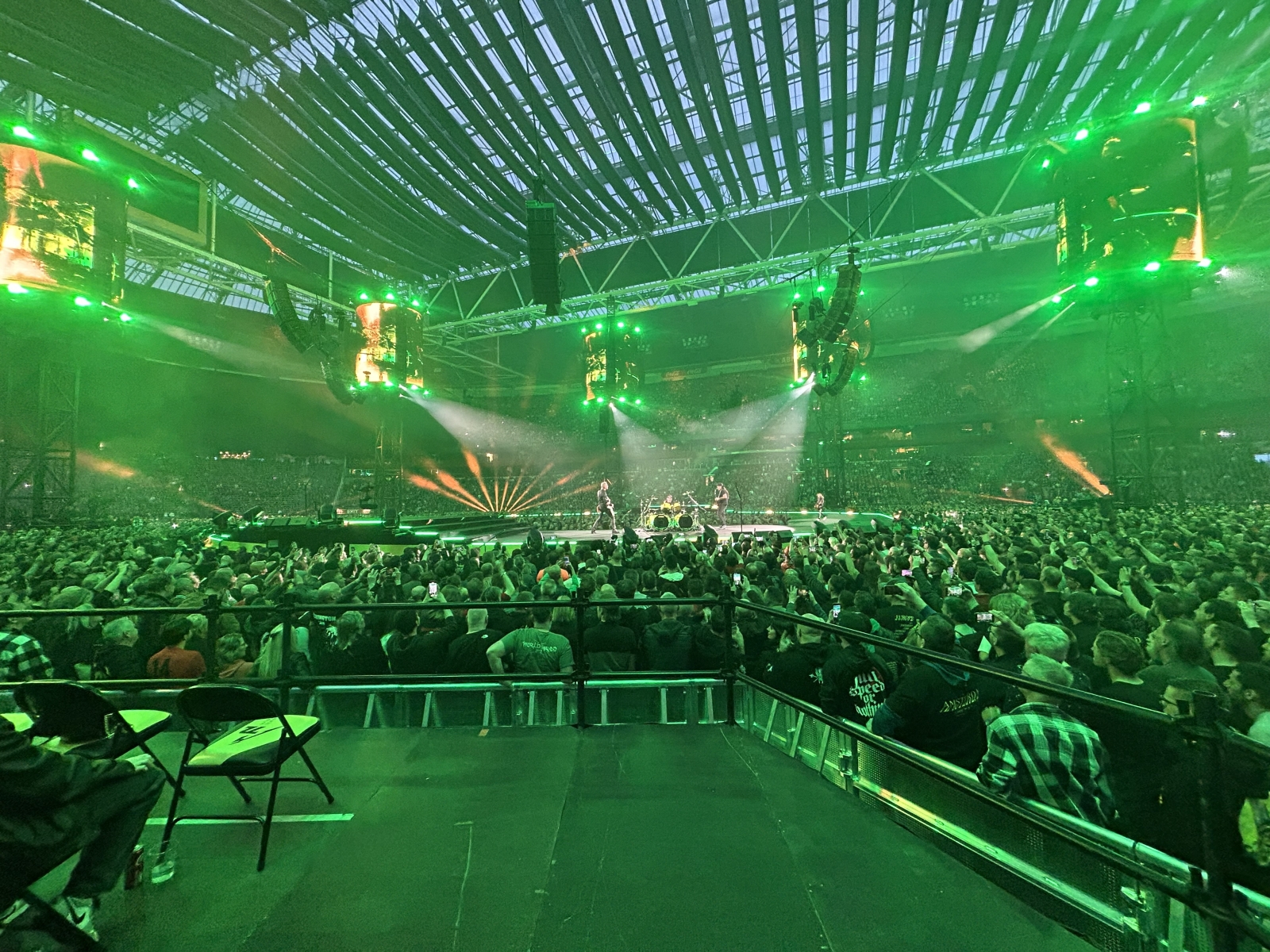 4Wall Director of Live Events David Hunkins spoke about the journey of making the tour's video towers a reality made possible through the fusion of creativity and technical precision, enriched by a deep appreciation for collective talent and synchronized efforts within a mere seven-week timeframe.
"There were a lot of cooks that made this come together. We didn't have a lot of time and we put together some outrageous notions of how to do this to make it better. In terms of the tower specifically, I think the biggest thing we did is approached it not as just 4Wall, not as just video. But right out of the gate when we got to Belgium, we got together with the PGP folks and agreed that if we each go this alone, we're going to sink. So we started off on the good foot with all departments being all in together, and that one thing, I think. is the biggest success to this project. "Gene brings this calm and very collected nature to this project that is frankly insane, considering what we are trying to do every day. We're trying to do way more than we have time to do, but I've never seen him falter in any of that. Plus, he's cutting 37 cameras and he's doing it very well, and he's giving direction through that. It really blows my mind how hard he works and how well he does his job. And Dan has incredible vision. He puts together this creative concept of design, of an engineering-based design, noting where all the parts and pieces go, but then trusts everyone else involved to come to him with the best solutions for build that design. Everybody's opinion is welcomed and valued. And in that process, we got to come up with some really cool solutions for how to build the show, how to operate the show. Also, I can't stress enough how much we all relied on the talents of the shop. We had seven weeks from when they committed to when it went into containers. Seven weeks."