About Us
4Wall In The News
4Wall, ZeroSpace, & disguise Host First Successful Virtual Production Accelerator In New York
By Drew Quinones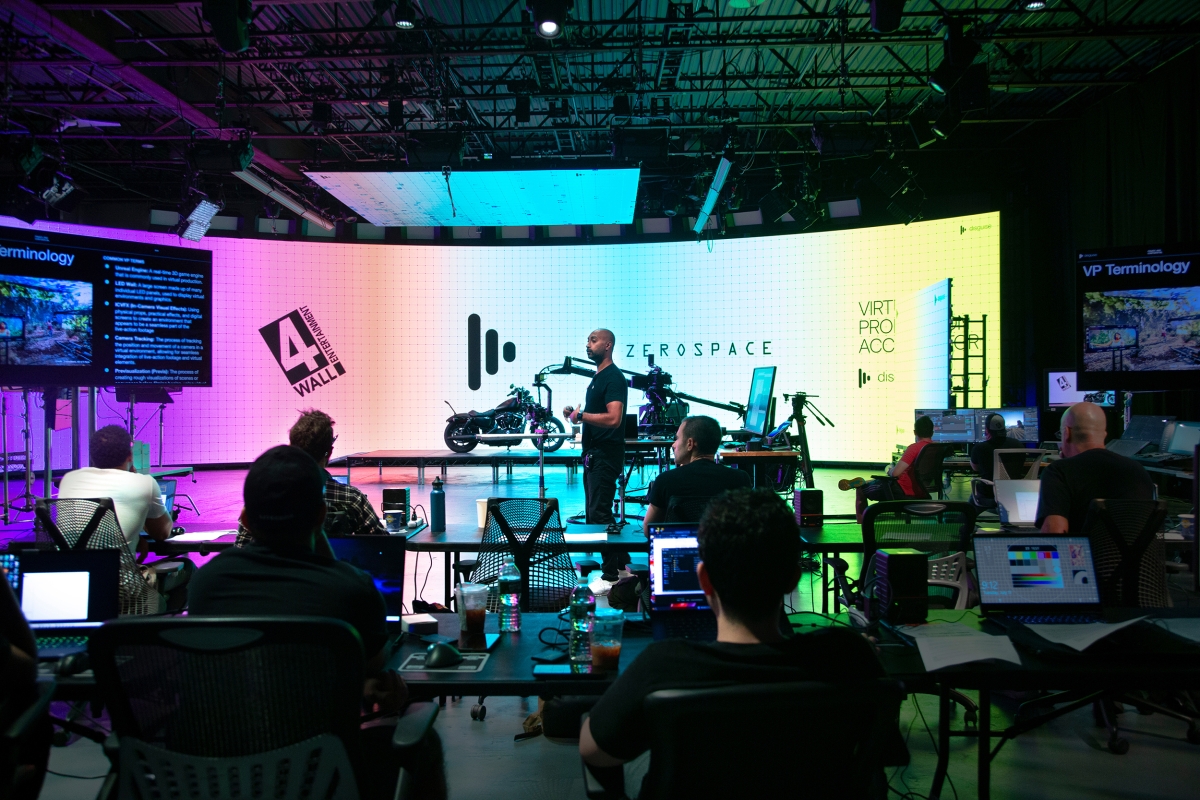 New York City, NY - The synergy of innovation and creativity took center stage in New York as 4Wall Entertainment joined forces with ZeroSpace and disguise, to deliver an unprecedented Virtual Production Accelerator training program this month.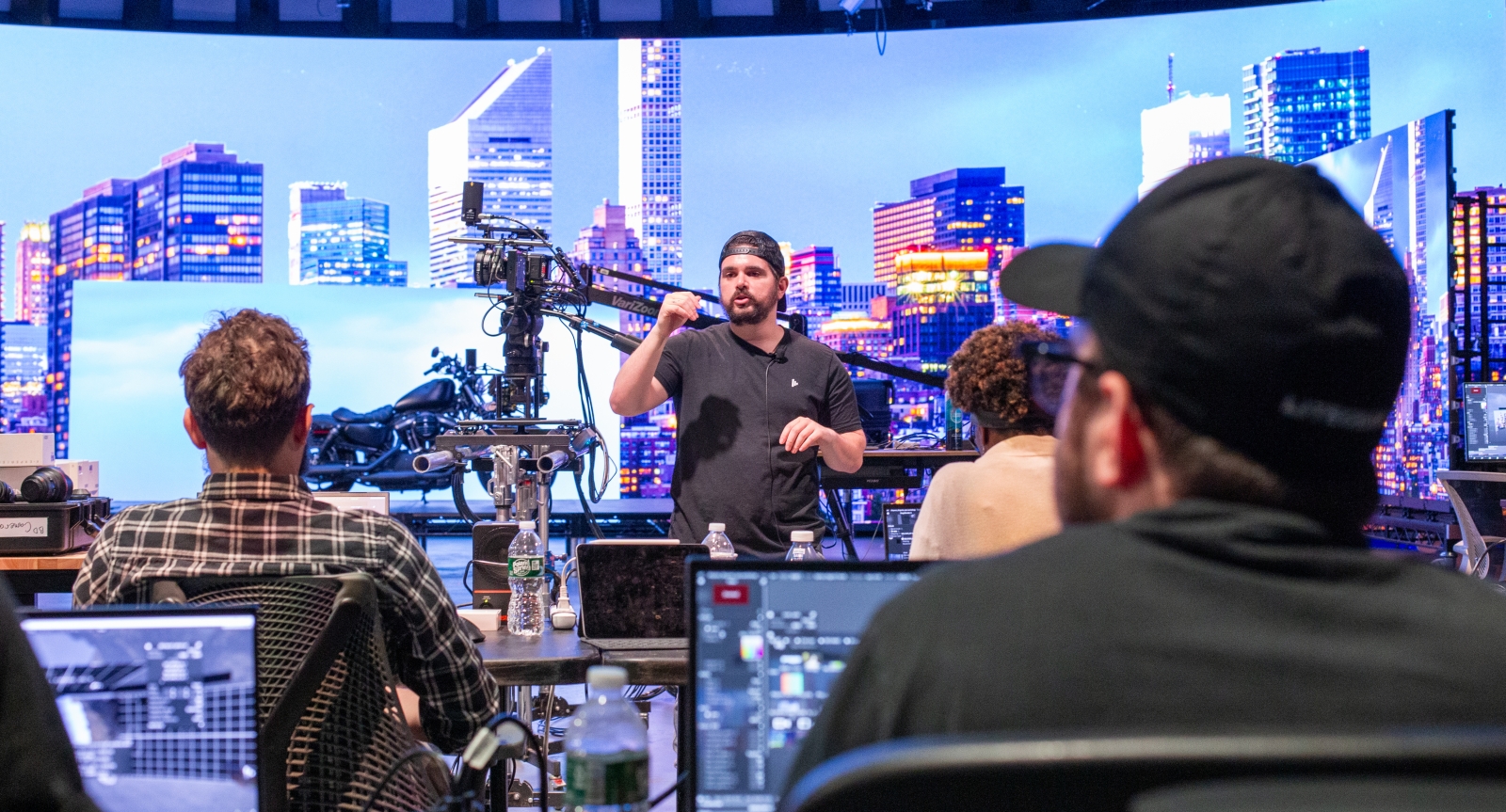 Located at ZeroSpace's state-of-the-art production facilities in Brooklyn, the 4-day hands-on training program provided an unrivaled learning environment. Participants marveled at the cutting-edge infrastructure and resources at their disposal, enabling them to unleash their creativity and unlock the full potential of virtual production.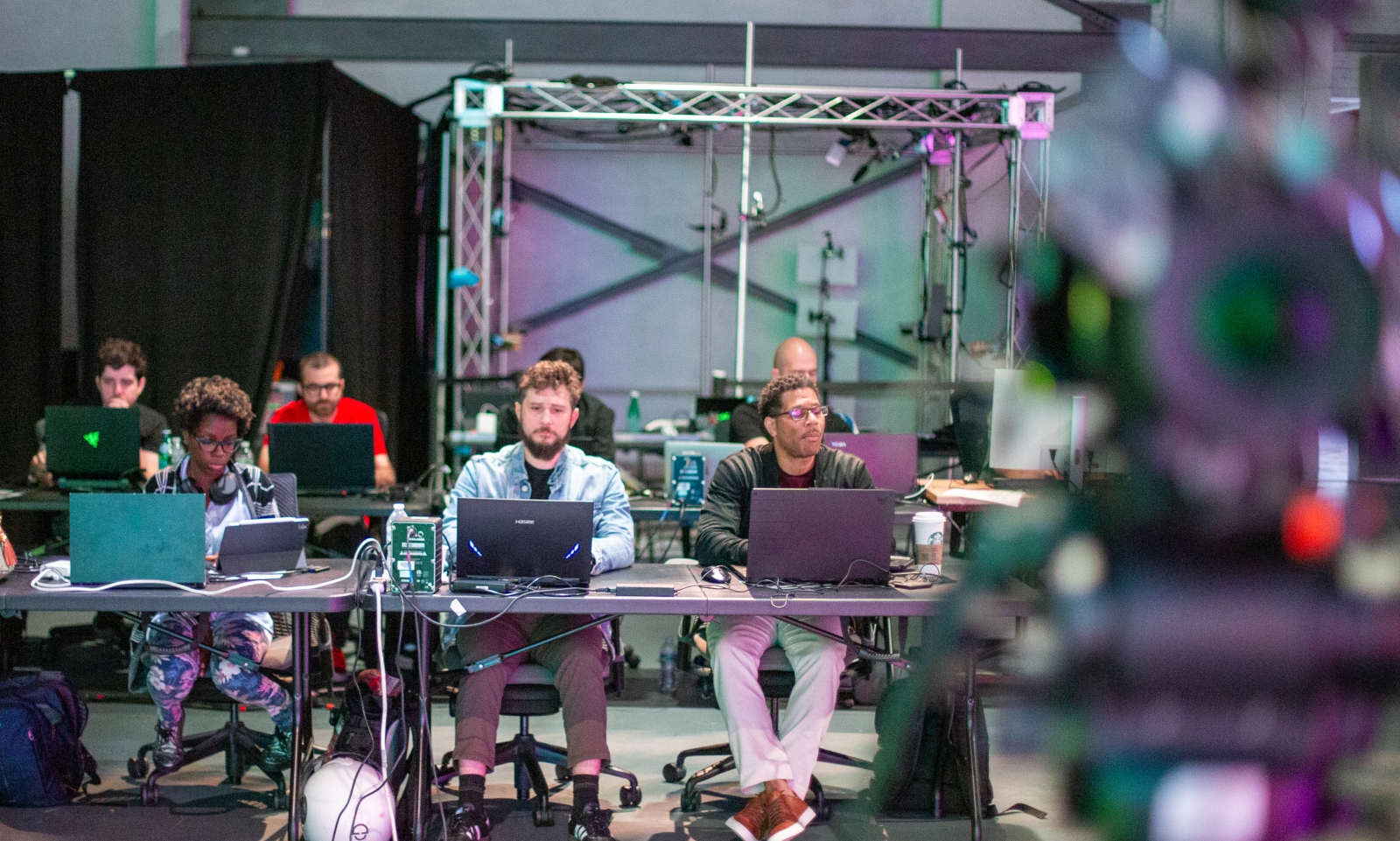 Mathew Leland, VP of Special Projects at 4Wall Entertainment, expressed his enthusiasm for this pioneering collaboration.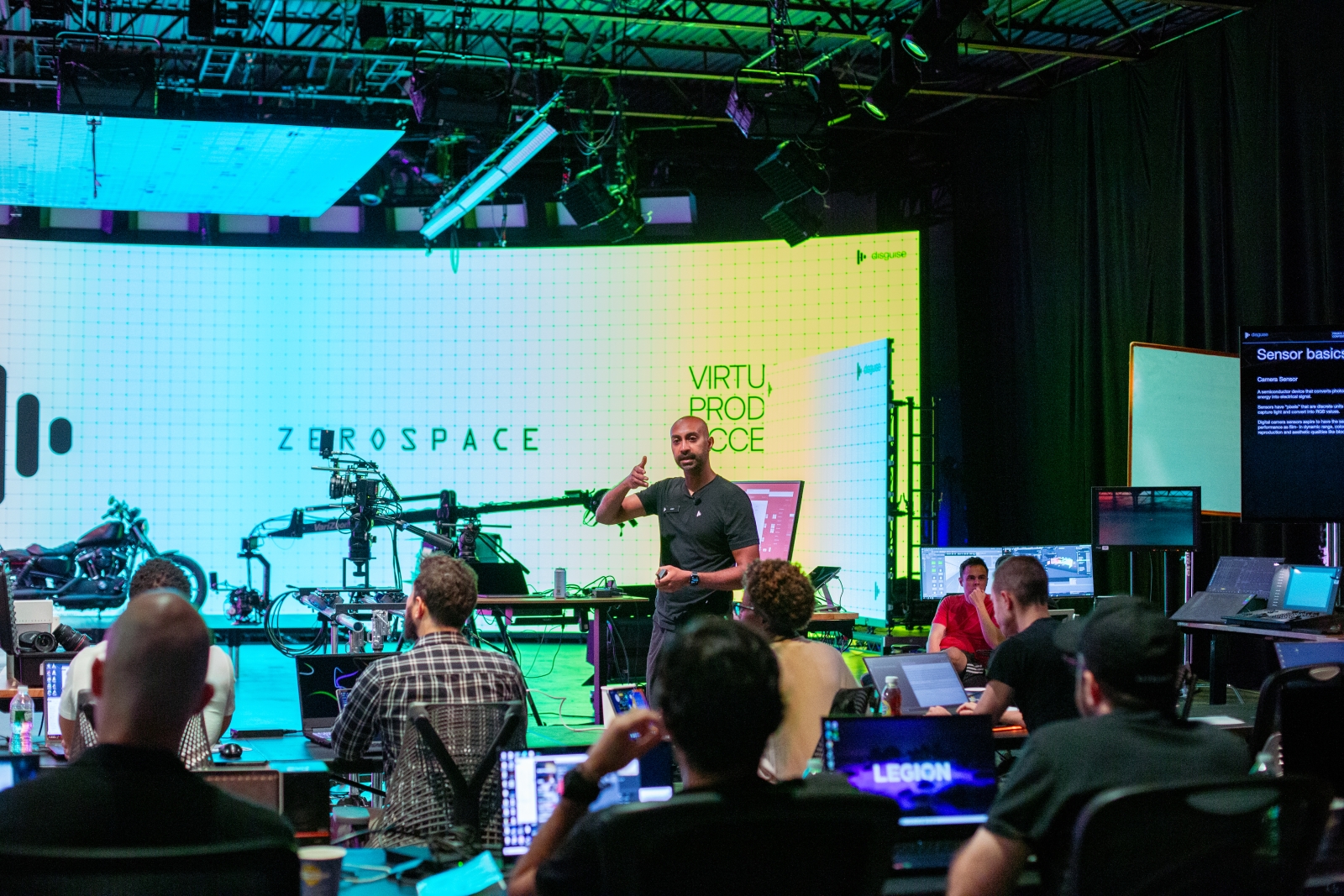 "We were truly amazed by the diverse array of professionals who signed up for the program," he said. "From seasoned filmmakers looking to expand their skill set to emerging talents eager to make their mark in the industry, the passion and dedication of every participant were evident throughout our time together."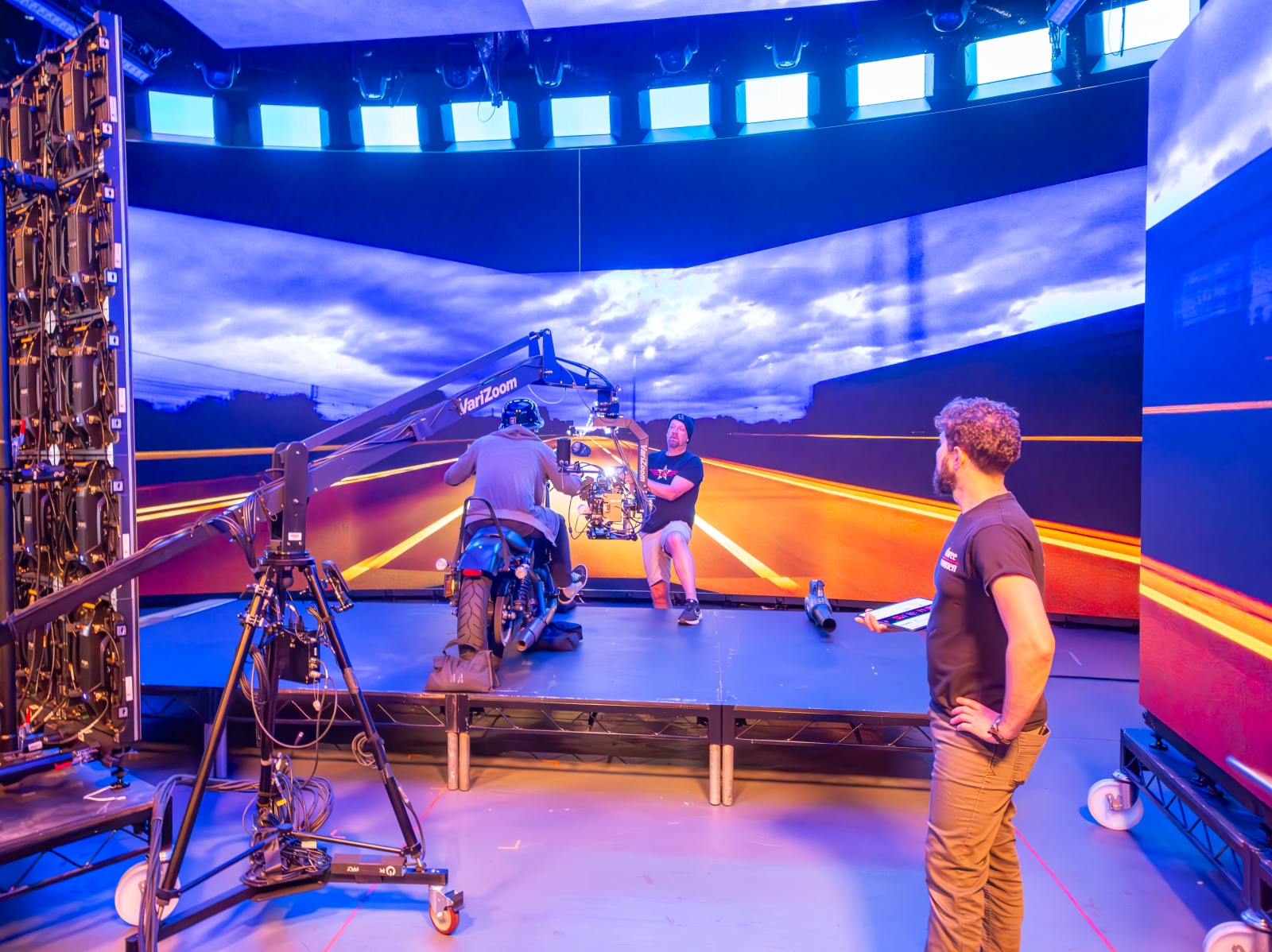 Leland emphasized, "We firmly believe that the skills and insights gained during the VPA will serve as a powerful foundation for their future endeavors. Armed with newfound knowledge and creative vision, these talented professionals are well-equipped to shape the future of storytelling and revolutionize the entertainment industry."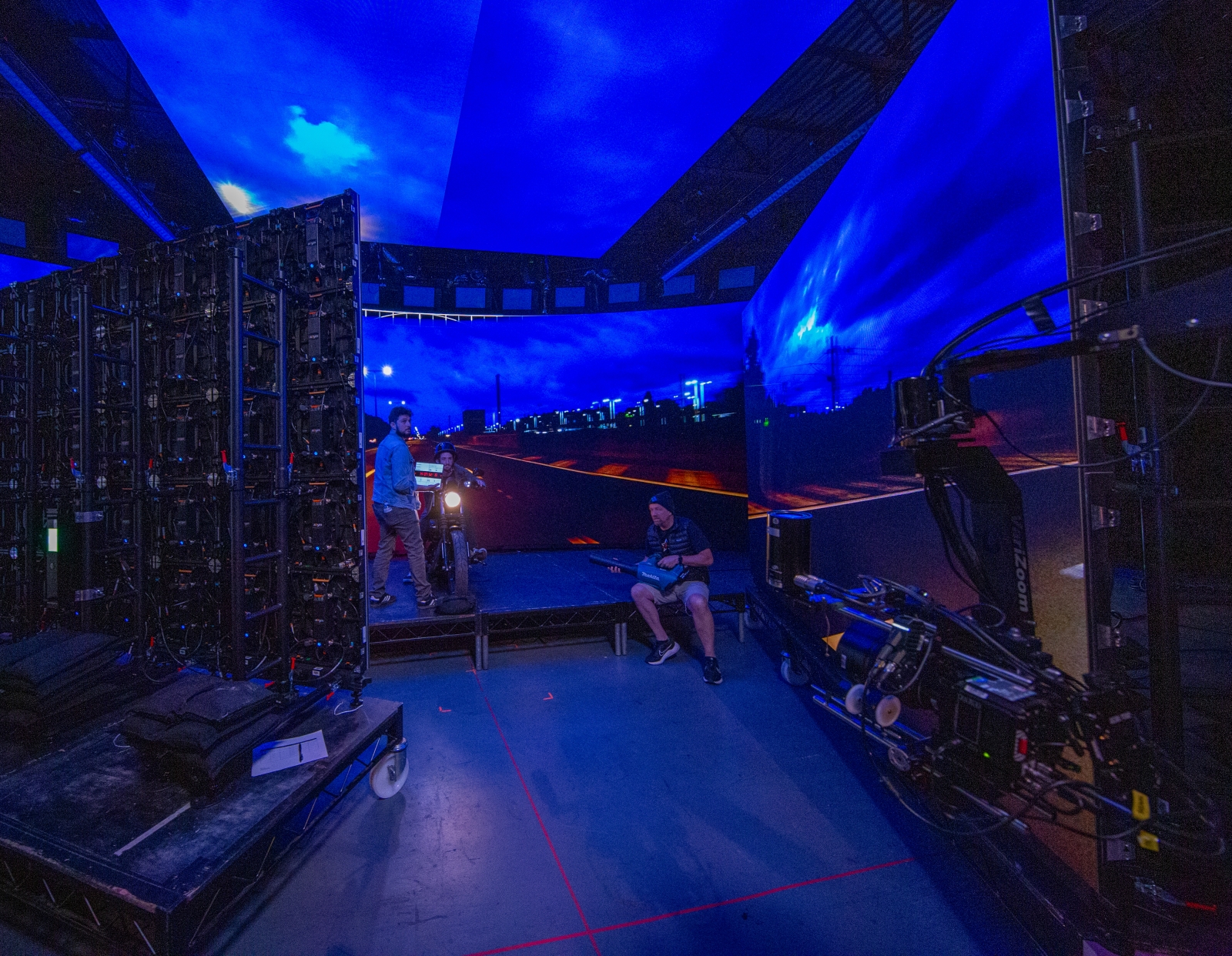 The success of this New York City deployment marks the third milestone for the Virtual Production Accelerator, following its acclaimed launches in Los Angeles in November 2022 and the UK in May 2023. As 4Wall Entertainment, ZeroSpace, and disguise continue their shared commitment to empowering the next generation of virtual production professionals, they are already planning for future iterations of this transformative program.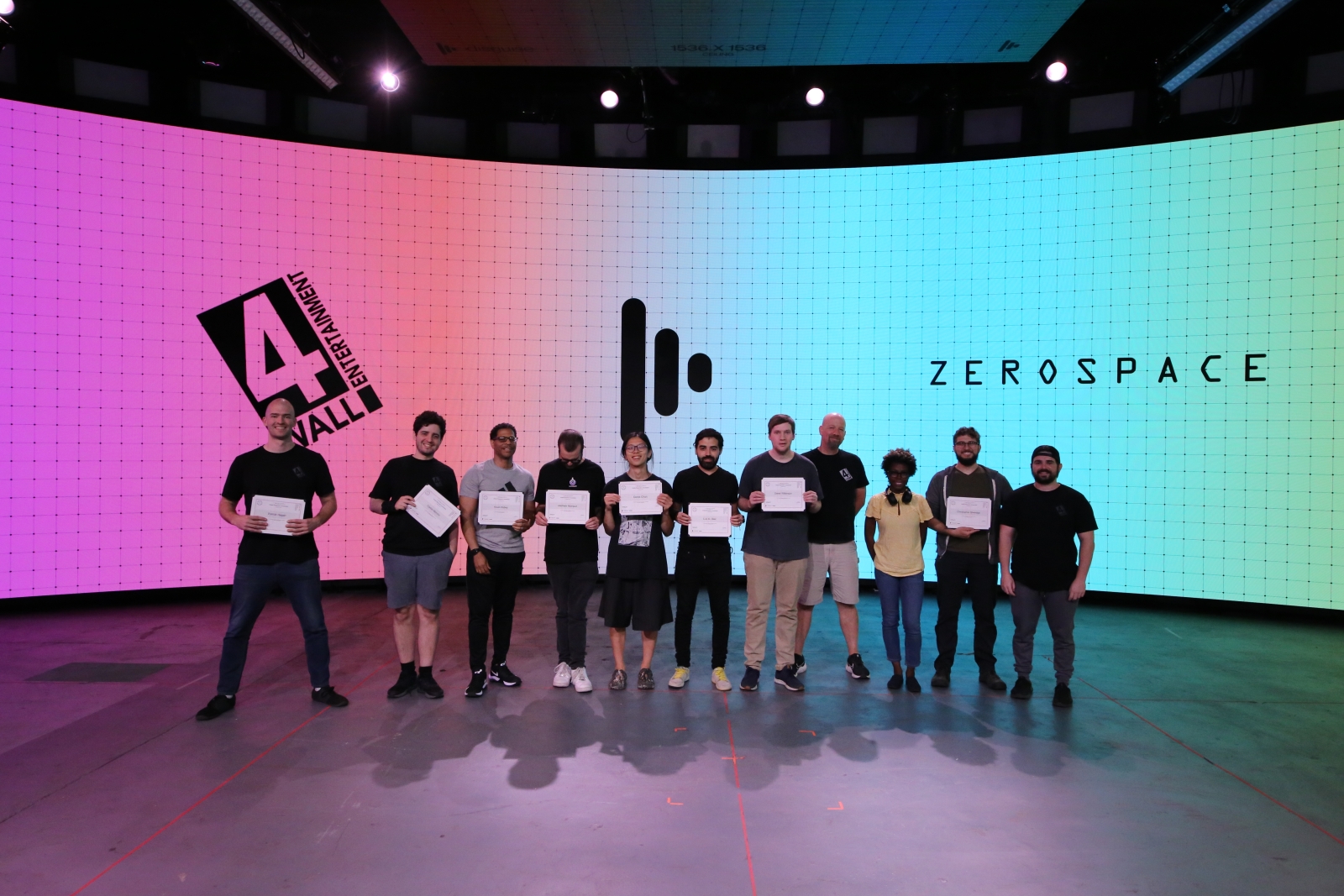 For more information about future Virtual Production Accelerator programs visit the disguise VPA website here.

# # #

About disguise
disguise has a twenty-year history powering the world's most spectacular visual experiences including live concerts for artists like Beyonce, location-based experiences like Illuminarium, virtual productions for Netflix and Amazon Prime and extended reality stages for companies like Siemens and Verizon and broadcast coverage for ITV and TUDN. disguise is a real-time production platform delivering the next dimension of visual experiences, bridging the physical and the virtual. Its combination of 3D visualization software, cloud solutions, platform, hardware and services provides creatives and technical teams the ability to realize any creative vision - no matter the complexity. Recognized by the Financial Times as a 2022 Tech hero, disguise is also a recipient of the Engineering, Science and Technology Emmy Award and Queen's Award for Enterprise: Innovation.

About 4Wall
Founded in 1999, 4Wall Entertainment is a full-service lighting, video, and rigging company servicing all facets of the entertainment industry - from corporate events and theatre to concert touring and television. Our offerings include rentals and services, new and used sales, and permanent installations. We pride ourselves on providing the feel of a local company with the backing and support of a national entity. Our motto 'Large Enough to Service, Small Enough to Care' speaks to our dedication in providing the utmost quality and service for every order, no matter the size or scope. In addition to fantastic service, we offer the newest equipment in the industry both in our rental inventory and via our e-commerce site, UsedLighting.com. By constantly selling our own technician certified rental gear, we ensure our ability to invest in the latest technology from key manufacturers.

About ZeroSpace 
ZeroSpace is a next-gen production and creative studio, media arts innovation lab & entertainment venue of the future, specializing in the integration of physical, virtual, and live content. What began in 2018 as an award-winning immersive art exhibit has evolved into a 50,000 sq foot studio in Brooklyn featuring a fixed-install LED Virtual Production Stage, a Vicon Motion Capture Stage, Photogrammetry and Volumetric Captures Rigs, Car process & Subway set, VR/AR, immersive projection dome, interactive art & FabLab maker space. The facility also houses rentable stages and & entertainment warehouses for virtual production, film / photo shoots & live event production and most importantly - a world class team of artists, developers, technicians, and innovators (VAD / RAD). Through leading edge R&D, artist residencies & interdisciplinary collaborations with partners like Disguise, 4Wall, Scatter, Epic Games and more ZeroSpace is now a leading xR innovation lab making content, apps & technologies - empowering new forms of creative storytelling that inspire magic & bring the future of content to reality.