About Us
4Wall In The News
4Wall Provides Lighting to LD George Gountas for Trevor Noah's Netflix Special, I Wish You Would
By Drew Quinones
Feb 16, 2023, updated Mar 21, 2023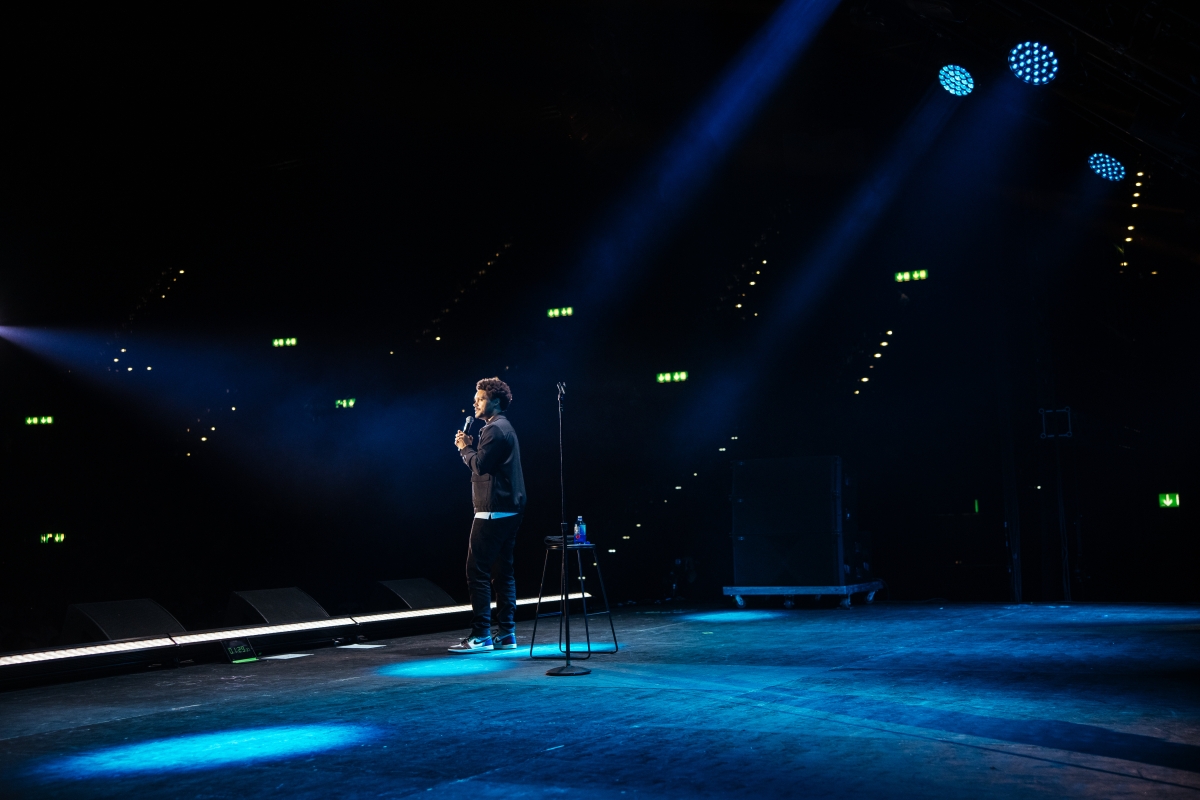 4Wall Entertainment provided a lighting rental package to LD George Gountas for Trevor Noah's third comedy special on Netflix, I Wish You Would. The special was directed by Noah's Daily Show colleague, David Paul Meyer, and filmed at Toronto's Scotiabank Arena.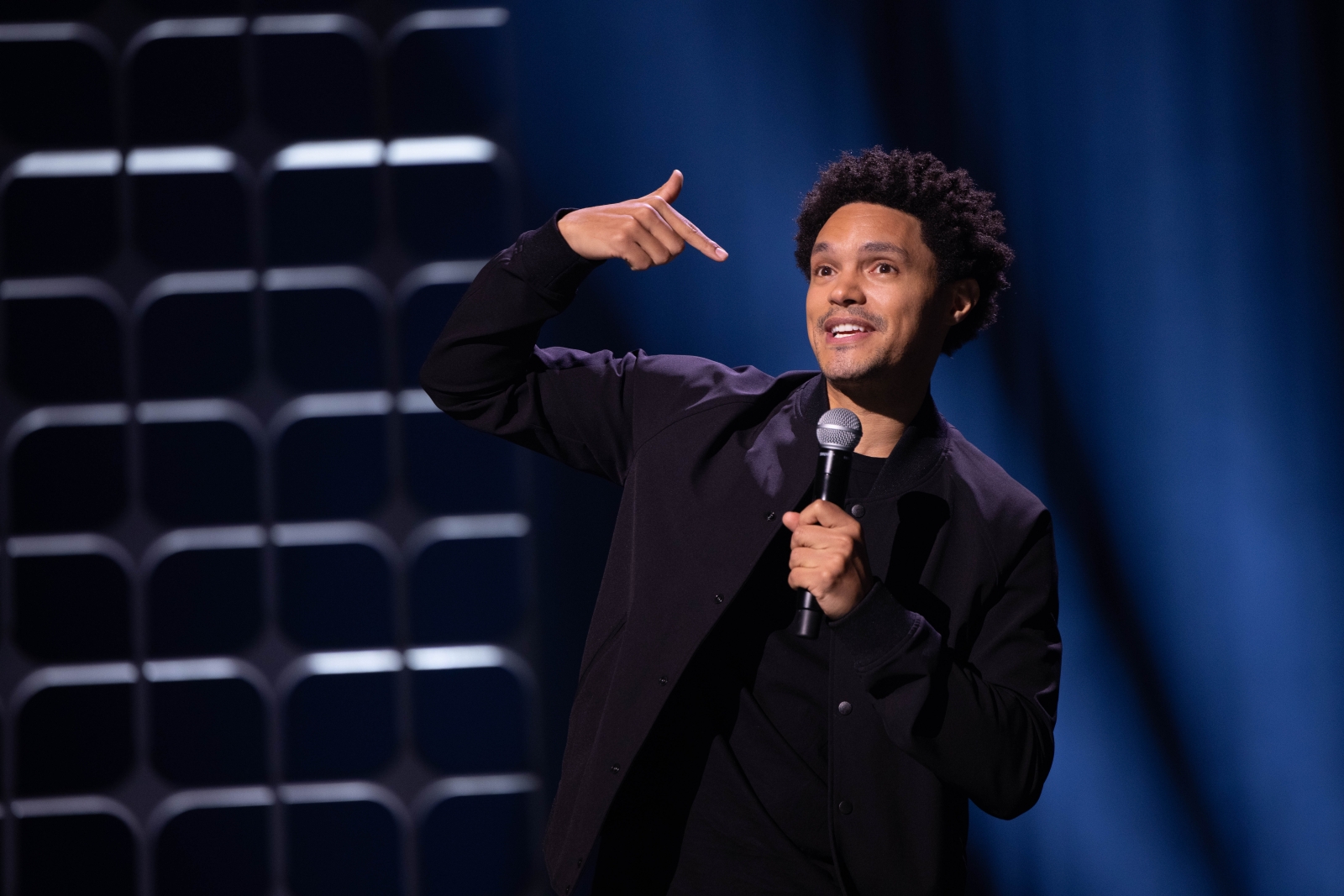 The moving lights portion of the rental package featured (16) CHAUVET Professional Maverick MK3 Wash, (50) Elation Professional Artiste Picasso, (20) GLP Impression X4 S, (7) High End Systems SolaHyBeam 3000, and (14) Robe MegaPointe fixtures.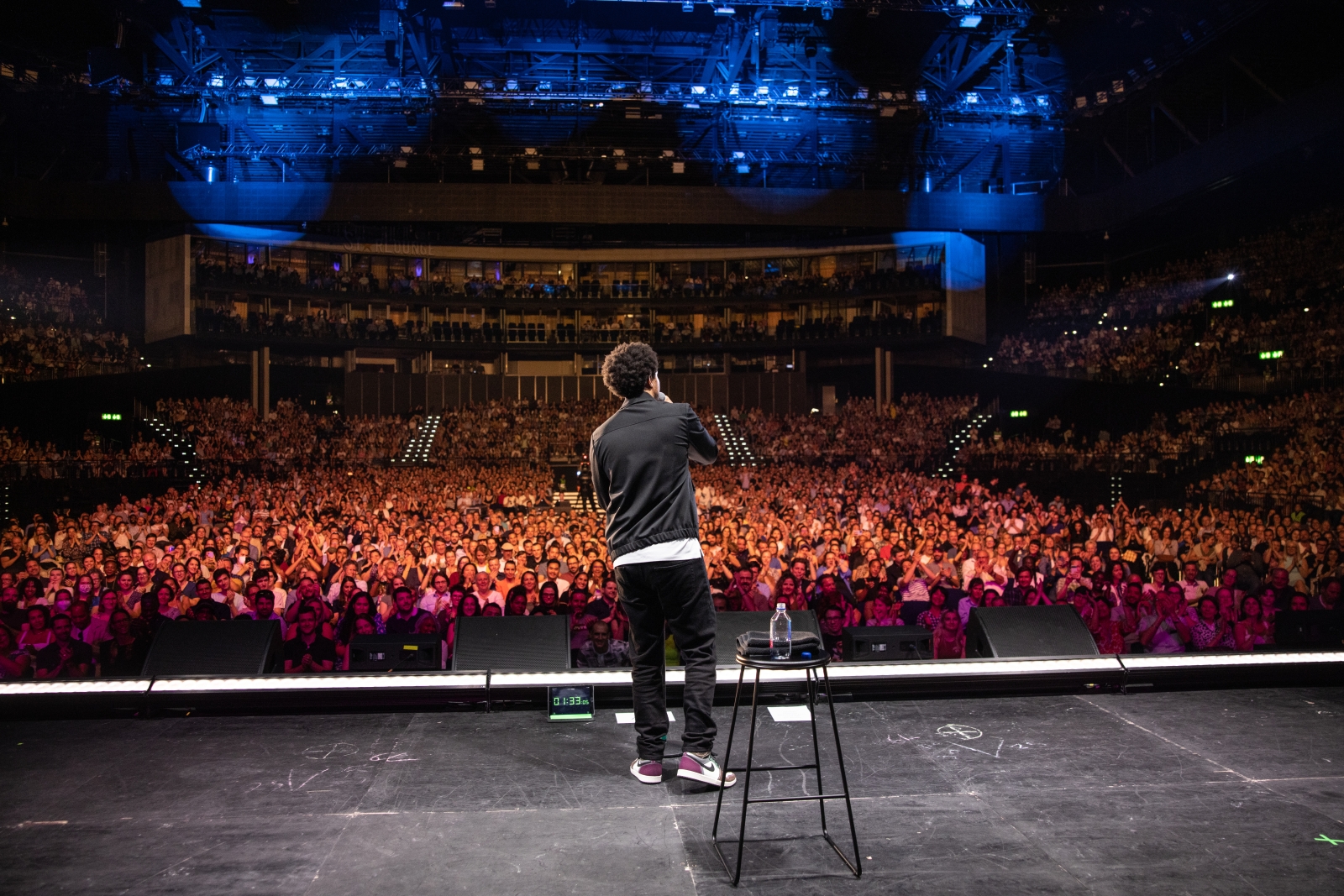 Chroma-Q Color Force II LED battens lived on the front of the stage and uplit the comedian along with several Robe RoboSpot follow spot systems.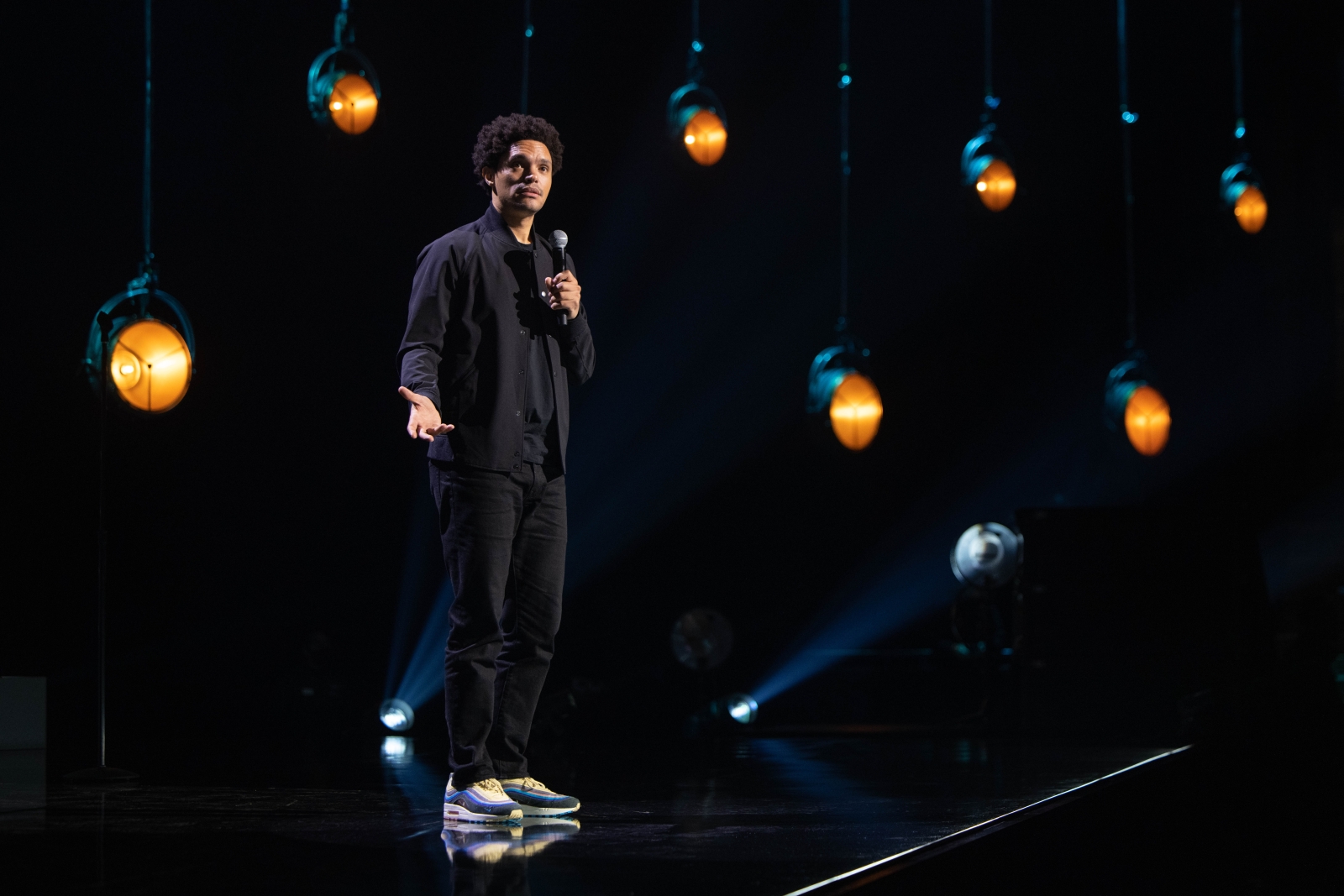 The stylish Robe PATT 2013 and PicklePATT fixtures were located stage right and stage left and created a stunning, floating backdrop.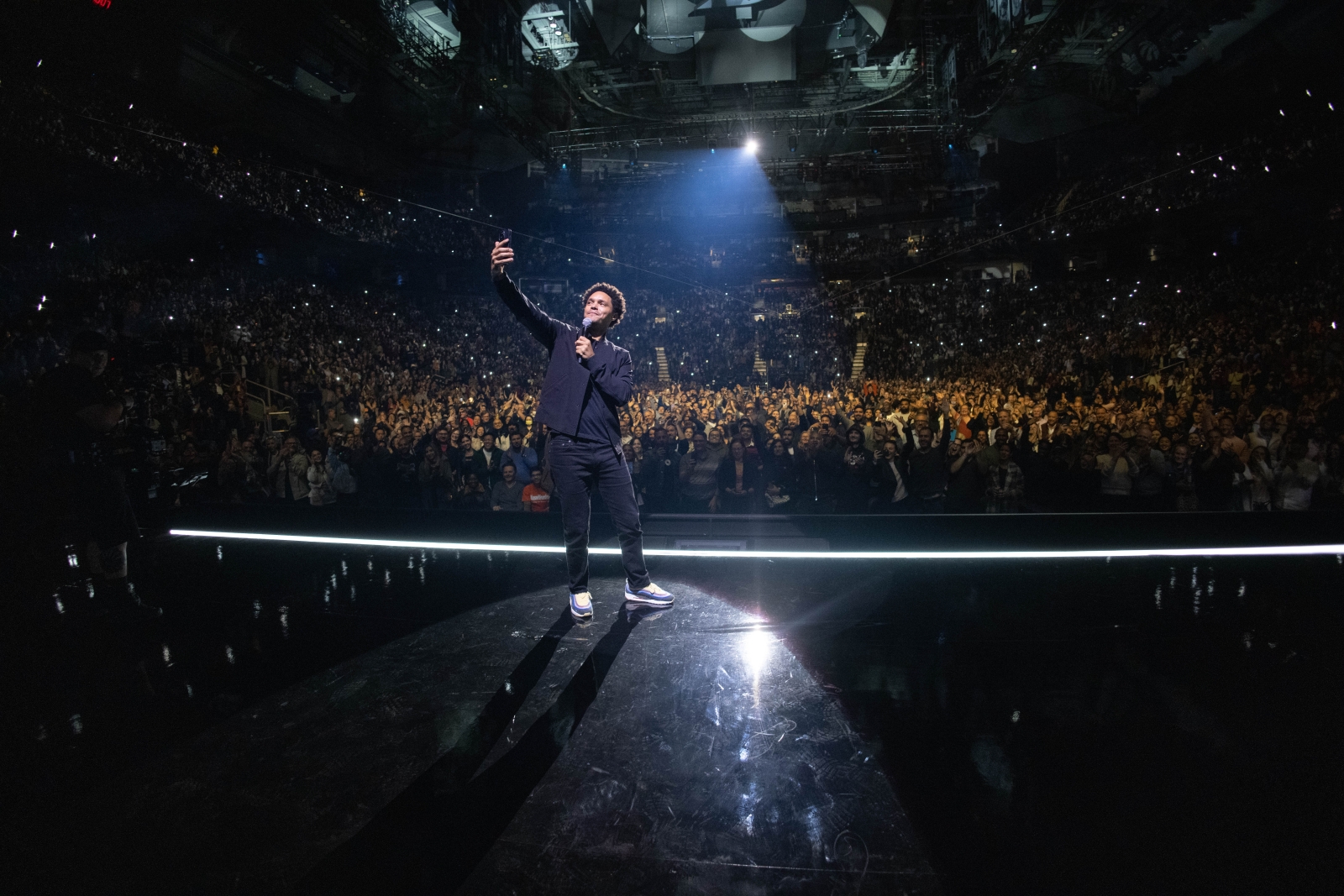 A day after announcing on air that he'd be departing The Daily Show after seven years, Noah made his way to Toronto to film this special. I Wish You Would premiered globally on November 22, 2022, and is available to watch now on Netflix.

Bob Bain Productions
Danny Sanchez - Production Manager
George Gountas - Lighting Designer
Photos by - Matt Wilson