About Us
4Wall In The News
Patrick Dierson Creates Smooth iHeartRadio ALTer Ego Rig with CHAUVET Professional and 4Wall
By Chauvet Press
Feb 6, 2023, updated Mar 21, 2023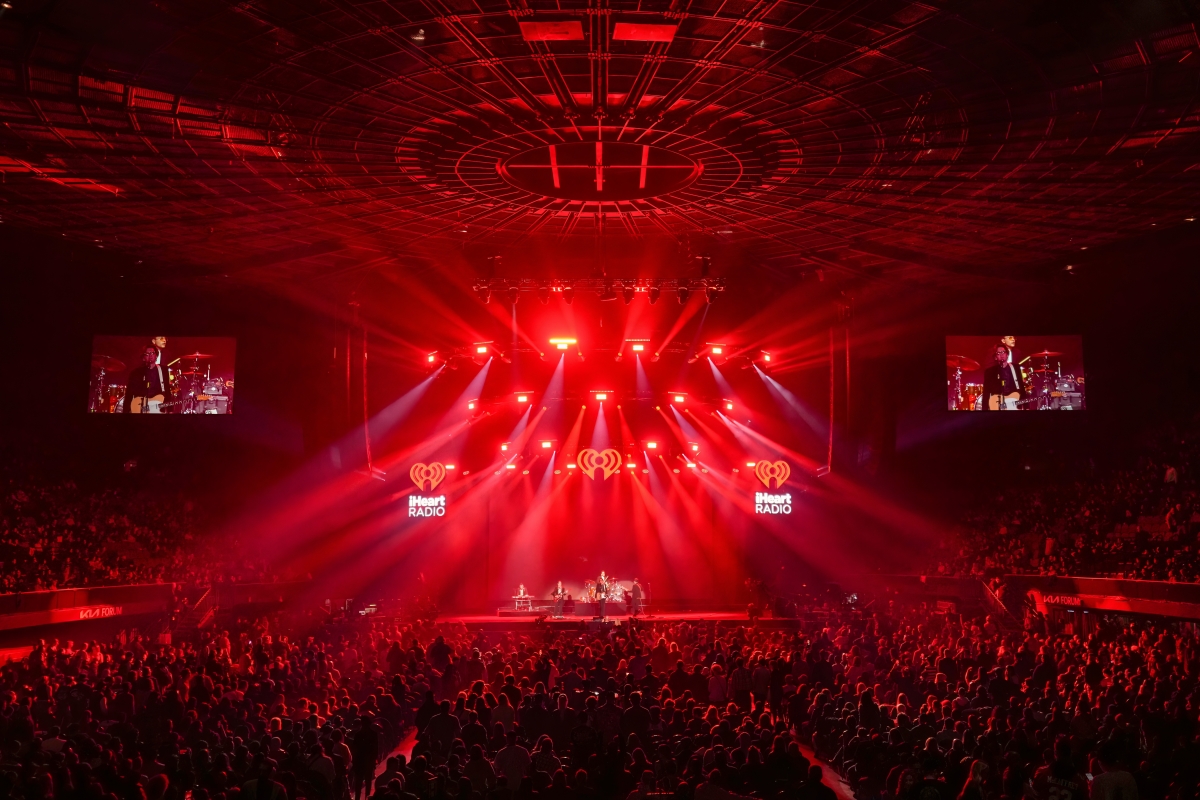 4Wall provided the lighting, rigging, and video gear for the 2023 iHeartRadio ALTer EGO concert at The Forum in Los Angeles. Read more about LD Tom Kenny's lighting design in the full article written by CHAUVET Professional and posted on the PLSN website here.
---
For Patrick Dierson, it was a case of really bad timing. The day before he was scheduled to travel to The Kia Forum for the iHeartRadio ALTer Ego concert, he had to cancel his flight after testing positive for
Covid.

"It was a real bummer, as this is one of my favorite projects," said Dierson, the Production Designer for the big alternative music concert. "It was particularly disheartening given what a non-event my sickness turned out to be. So, I had to work on this one remotely. In the end, though, it proved to be way more of a personal disappointment than an actual production challenge. Things went smoothly because of the team we have onsite, beginning with our Project Manager and Gaffer, Zack Guthimiller, and our LD, Justin Cheatham, as well as the crews from 4Wall Entertainment, C2W Rigging, and Diversified Production Services."

here was another reason why the livestreamed concert came off without a hitch, and it went way beyond the skill of a hardworking onsite crew. It was the result of the effort that Dierson and his team at Th3 Activity put into designing a rig that could be set up quickly, while having the flexibility to meet the needs of visiting LDs - and, of course, still coming in within budget.

"The main goal for us with any of these rigs is to provide all the various types of lighting elements that will help our guest LDs have the tools they need to clone over their existing shows easily," said Dierson. "This event had only a single load-in day, followed by overnight programming, which led straight into morning and afternoon sound checks right up until doors. It's a challenging schedule to say the least, and there are many guests to accommodate. We just want to make it as easy a process as it can be for everyone."

Critical to helping Dierson thread this challenging needle was a versatile lighting rig supplied by 4Wall Entertainment that was anchored by a collection of 66 CHAUVET Professional fixtures.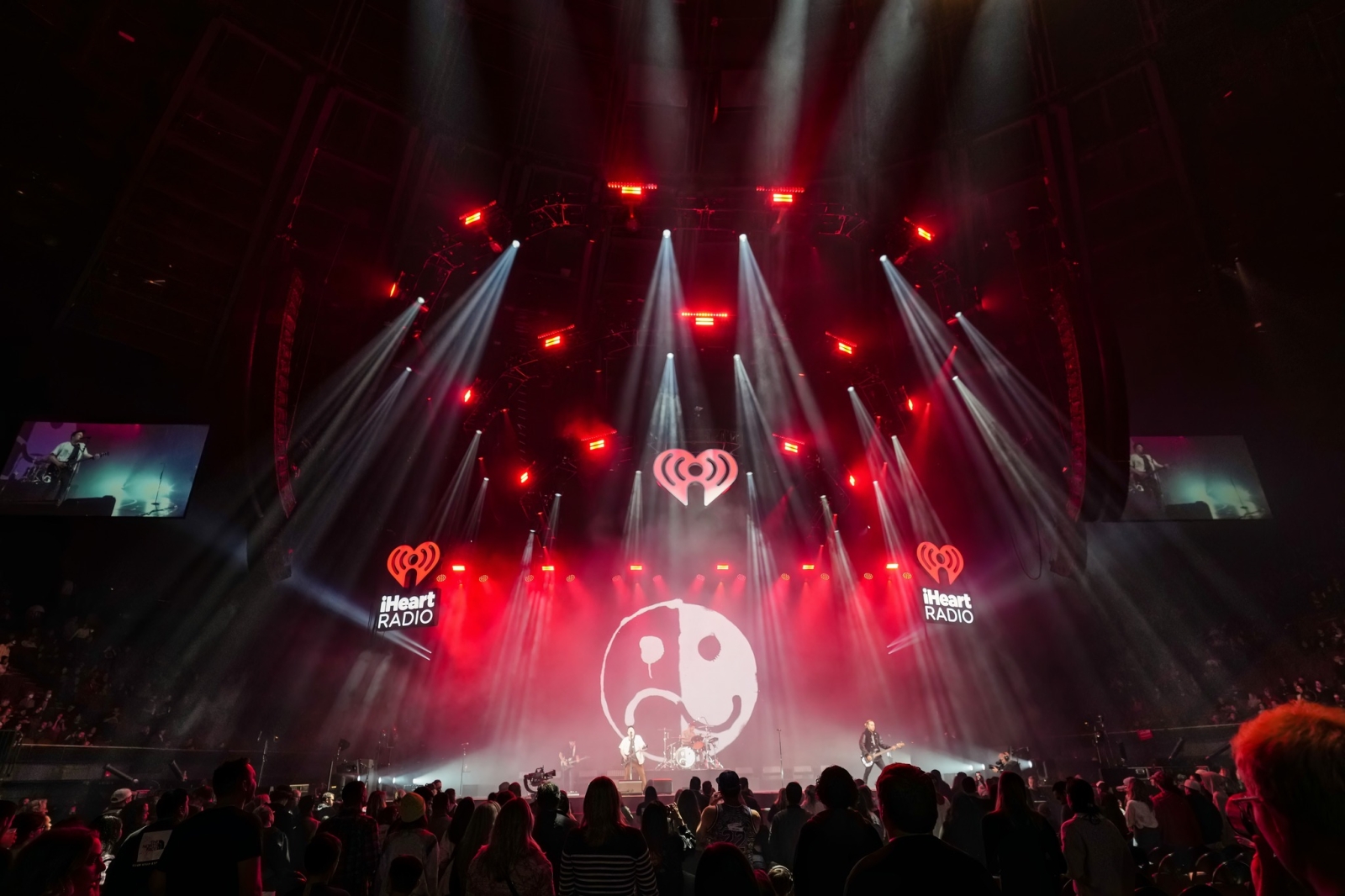 "We wanted fixtures that could fill multiple roles, with as much output and compactness as practical," said Dierson. "Once all the various elements of wash, profile, strobe, batten, and blinder are selected, the rest of it primarily falls upon the architecture of the rig and the ability of our guests LDs to morph their existing shows into this one. If one LD has a compromised show because we didn't do our part, we would consider that a failure and that's certainly not the business we're in."

Among the fixtures that were "multi-tasking" for guest LDs were 21 Color STRIKE M motorized strobe washes. The IP65 rated unit, which features two bright white tube elements surround by pixel mappable face, did double duty at the Diversified Production Services produced show, serving as a traditional strobe effect and an audience blinder.

Mounted on the front of each piece of overhead truss, the Color STRIKE M ensured that the guest designers got an even spread of light across a 220ﹾ arched stage and beyond. "This show usually sells out within a few hours," said Dierson, noting that the show featured The Red Hot Chili Peppers, Jack White, Muse, and other top artists. "Being aware of this, we naturally try to build the rig in a way that we know will work past the typical 220˚ on-sale seating plan. We want the ability to release more seats to the 240˚ and sometimes 270˚ without having to sell them as 'obstructed view.' " Having big, broad instruments like the Color STRIKE M that can help wrap that production value around the sides of the stage is a lifesaver in terms of being able to justify more ticket sales."

Joining the Color STRIKE M units on the main overhead truss are 15 COLORado PXL Bar 16 fixtures. The design team positioned an outrigged Color STRIKE M on the front bottom cord of each truss and had a PXL Bar 16 placed on the top cord.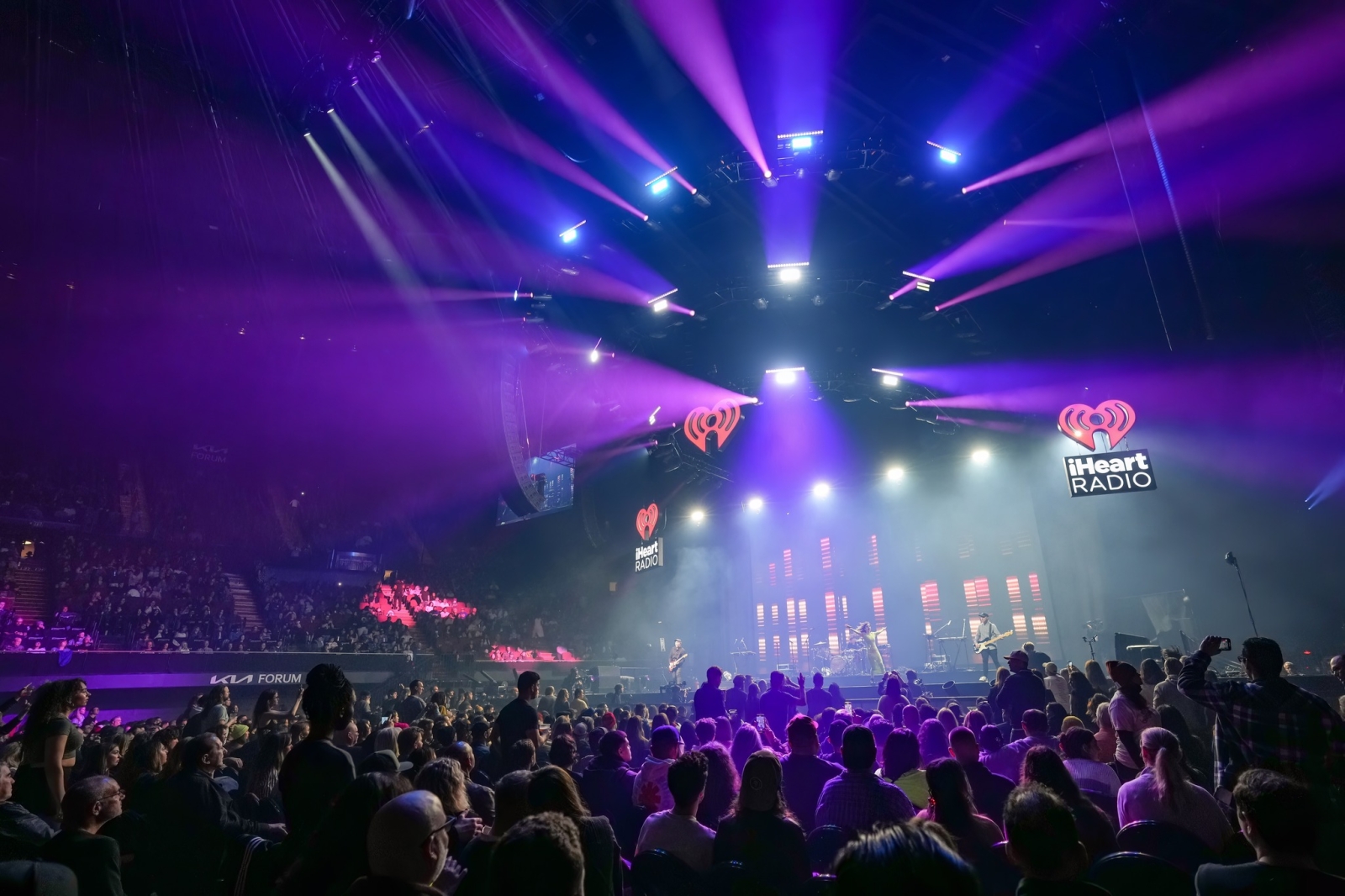 "Placement can be critical depending on viewing angle, but we've found through experience that this choice of configuration seems to give the best effect without one unit blocking the other," said Dierson. "The PXL Bar 16s were great given their versatility, especially their movement and zoom range. This opens up the possibility of creating a lot of varied looks."

In keeping with his philosophy of increasing the rig's flexibility, Dierson always makes sure that his rig includes a row of strong backlights. This not only allows designers to set their clients off against different backdrops, such as massive columns of light, without overly depending on video walls.

"For this particular show, we knew we were not going to be able to get a rear truss spot up there," said Dierson. "When we don't have a designated backlight, we like to get some strong tools coming from upstage; that's what we relied on a dozen Maverick MK3 Washes to do in this show. The MK3 has been a workhorse for us in this regard; I love its powerful output."

Given its tight schedule, iHeartRadio ALTer Ego had a 48'-wide turntable stage to provide quick changeovers from one act to the another. To keep the stage deck clear, Dierson minimized ground lights in his plan, especially since, as he knew, many of the guest LDs would be carrying their own floor packages.

"Most acts chose to bring their own LDs and Media Server Directors, but a few did rely on us to handle their performances for them," said Dierson. "In particular Rosa Linn and Beach Weather were both handled by our Associate LD, Justin Cheatham, who is really very good. He's one of the reasons I wasn't worried when I had to miss being at the show physically because of Covid. "Having a good team helps things go smoothly," added Dierson... So too do inspired design, and some thoughtful advanced planning!

Further information from CHAUVET Professional: www.chauvetprofessional.com