About Us
4Wall In The News
4Wall Invests in Thousands of Unilumin UPAD IV & IV-S Video Panels
By Luke Lytle
Jan 10, 2023, updated Jan 18, 2023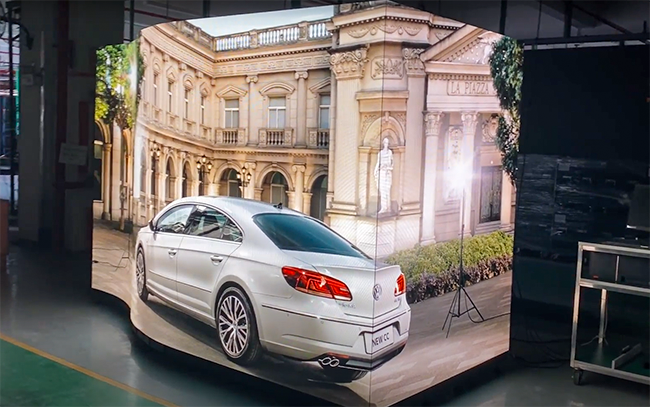 4Wall has invested in thousands of panels from Unilumin's Newest range of rental LED Upad IV and IV-S, building on the success of our UpadIII fleet.

Upad IV brings the newest technology in a lightweight, high-precision panel, demonstrating brilliant visual performance from Novastar's A10S Pro HDR processing.

Panels include Flat, Curve, Edge, and the new S-Curve, which uses an entirely smooth flexible curve, all completely compatible to be used together in creative designs from one single batch. Suitable for hanging and stacking, the new batch of Upad IV is accompanied by an extensive fleet of bespoke ground stand and flying bars for flat, curve, edge, and s-curve designs.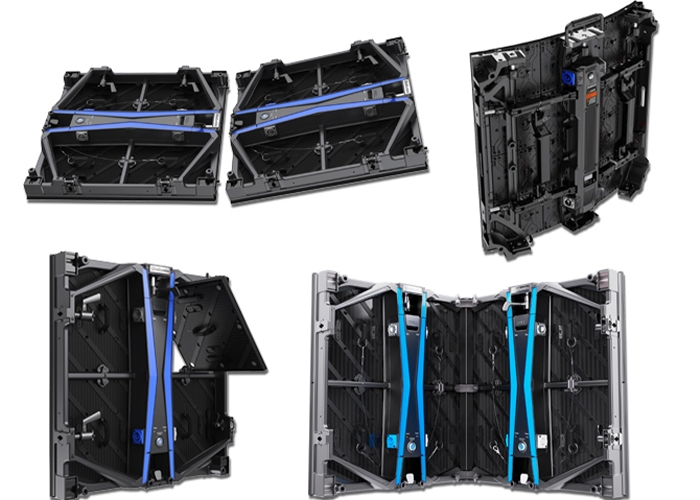 This lightweight panel is only 6.3 kg - 7.7 kg, easy to handle with new protective features, and quick to maintain with features such as auto-calibrate and magnetic modules.

"We've been closely following the development of the UPAD IV panels and are thrilled with how they've turned out," said Darren Poultney, Managing Director of 4Wall's (3) UK locations. "Our clients have loved the UPADIII panels and will find the UPADIV an upgrade in every way. It's exciting to see how our clients are already planning on using these versatile panels."

Brilliant Visual Performance: With Novastar's new A10S Pro Receiving card and MX series Processing. With Options to deliver up to 7680hz ultra-high refresh rate, 10bit video, and real 16-bit high grey Virtual Production level colours.

Creative Designs: Using Flat, Edge, and Curve panels capable of -5° (convex) to +10° (concave), 90° seamless edge using a new bespoke fastening system for higher precision, and S-Curve, a brand-new flexible face LED panel for smooth curves of up to 40°, which can be spliced with standard UpadIV due to them sharing the same LED batch components.

Lightweight Design: Using a die-cast magnesium cabinet, edge protection, and autolocking connection makes the UpadIV faster than ever to assemble and suitable for more applications than ever.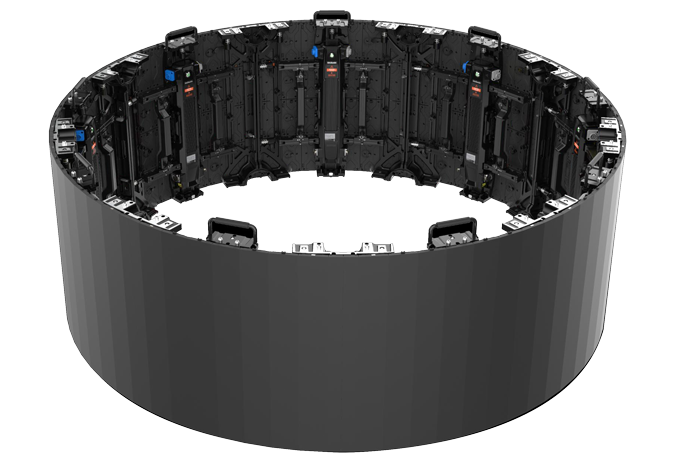 4Wall's UpadIV fleet consists of one 550m2 Batch, meaning all configurations create a consistent colour and image. The tile will primarily live at 4Wall's London location.

Specifications:
Pixel pitch: 2.6 mm
Panel size: 500 x 500 x 70mm
Brightness: 1200 cd/m2
Panel weight: 6.3kg - 7.7 kg
Curve: -40°~+40° (IV-S)
-5°~+10° (IV)
Power per panel: 150 W Max / 50 W Avg
Refresh rate: 3840- 7680 @60 Hz