About Us
4Wall In The News
Tom Kenny Creates Diverse Looks for iHeartRadio Music Festival with 4Wall and CHAUVET Professional
By Chauvet Press
Oct 27, 2022, updated Oct 25, 2023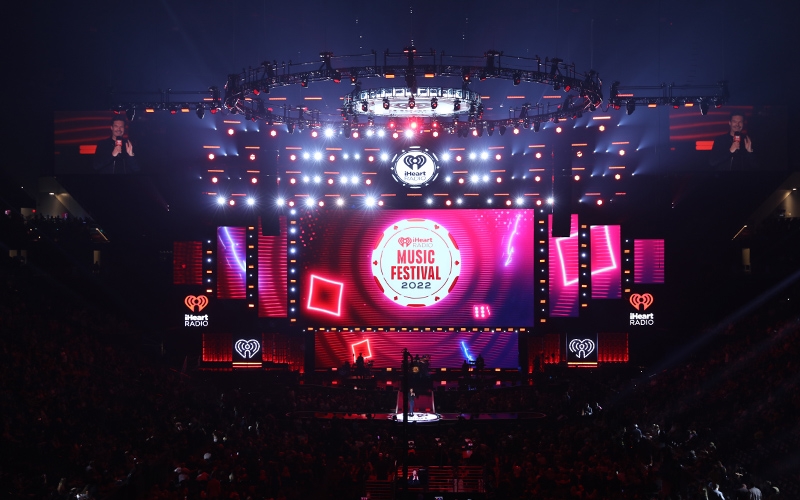 4Wall provided the lighting, rigging, and video equipment, for the 2022 iHeart Radio Music Festival, Which included 700 light fixtures, 400+ ROE Visual CB5 & CB8 LED Video Panels, 1,400' of Tyler Truss Systems LLC GT Truss, and more. Read more about LD Tom Kenny's lighting design for the festival here.
---

LAS VEGAS - What's in a name? Sometimes, just a glimpse of the total picture. Take the annual iHeartRadio Music Festival. Although it's called a "festival," this star-studded event is also, at its core, a nationally televised special. Tom Kenny always has this duality firmly planted in this mind when designing the lighting rig for this two-day series of performances by stars like Black Eyed Peas, Pitbull, Lionel Richie, Diplo, and The Black Keys.
"This is a big, multi-camera TV show," said Kenny. "Every year I try to have the most modern and popular fixtures for the visiting designers to work with so they can create dynamic looks in this big space (T-Mobile Arena) that come off well from every camera angle."
To achieve this vision, Kenny works closely with the entire design team to ensure the seamless integration of light and video on stage. Toward this end, he strives to minimize empty spaces between video walls and the lighting rig, which although they may be ok for live audiences, come off differently in the less forgiving two-dimensional world of television.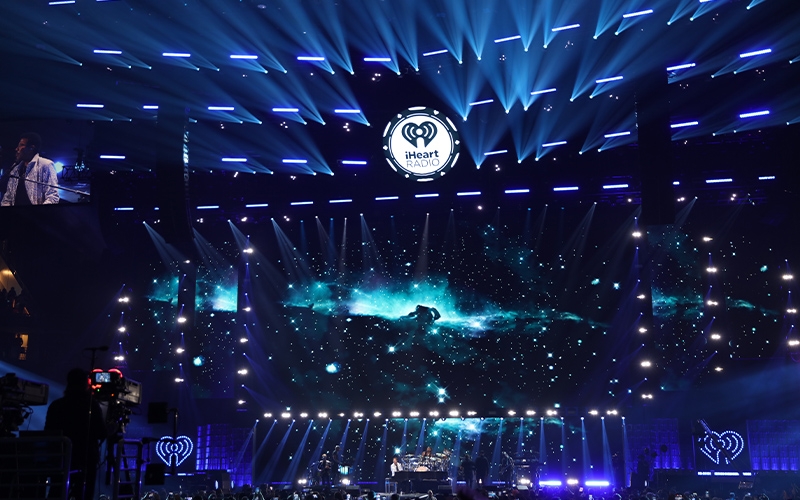 "I work closely with Charlie from Atomic design and Fuji Cortina to populate any visual gaps with lighting," he explained. "This creates a more massive and integrated look."
Key to helping Kenny do this was a collection of 93 Color STRIKE M motorized blinders and 22 COLORado PXL Bar 16 linear fixtures from CHAUVET Professional, which, like the rest of the rig, in this Diversified Productions produced event, were supplied by 4Wall Entertainment.
"We had Color STRIKE fixtures lining all of our video walls," said Kenny. "This enhanced their visual impact, making them feel like part of the overall scenic element. I have used the Color STRIKE on two stadium shows this year and they are extremely bright. We even had to turn down their brightness, running them at 30 percent, for this indoor arena."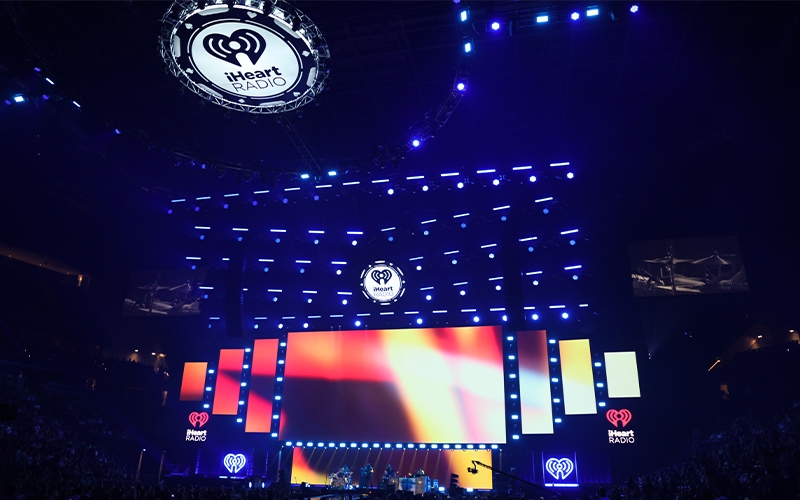 The Color STRIKE fixtures were positioned in a U-shape around the bottom and sides of the main video wall, in addition to being arranged in columns next to the six vertical video strips that flanked that main wall and the large horizontal strip that ran across the upstage deck. Like the walls themselves, the Color STRIKE fixtures were continuously changing, rendering different colors and being turned on and off in different patterns to create varied looks throughout the festival.
"Some of the acts like Maren Morris and Marcus Mumfords were so beautiful and intimate that we ended up turning a lot of the rig off to focus the crowd to their performances," said Kenny. "Some of these intimate moments were my favorites. I was also very pleased with how we immersed the arena with some excellent monochromatic colors this year."
Contributing to this immersive effect were the rig's 22 COLORado Color Bar PXL-16 fixtures. Kenny positioned the tilting RGBW linear unit along the upstage deck. From this position, they created richly colored uplighting and backlighting effects. "They gave us a lot to work with for some of the more dynamic artists," he said of the fixture.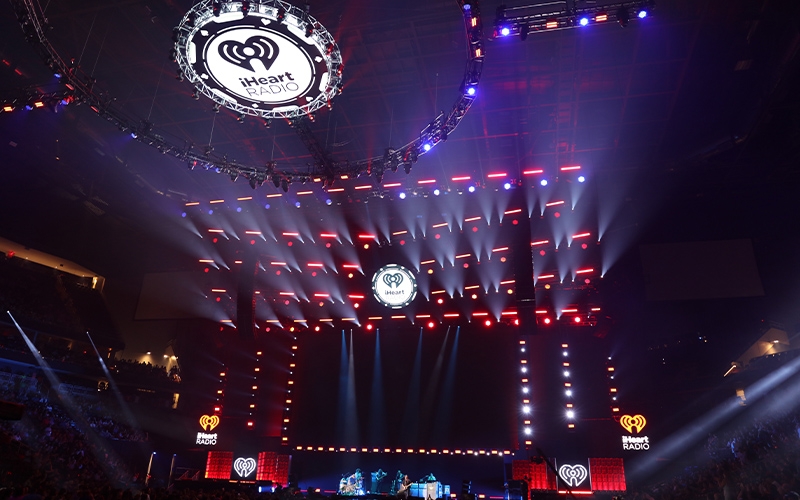 Although some artists put on bold shows, while others opted for more subtlety, all received total attention from the team behind this event. "When you have such a variety of artists, you need to be flexible," said Kenny. "We dealt with 20 different artists and their camps on show days. The people at iHeart, Bob Suchocki and 4Wall, DPS, and Firehouse Productions were great at dealing with so many guests."
Kenny also praised his production and programming team: Mike Appel, Fuji Cortina, Jessmlyn Baker, Tiffany Keys, David Perkins, and Jason Uchita. "This was a total team effort," said Kenny, proving once again that close collaboration is the key to success at any event, be it a festival, a TV special... or a little bit of both.