About Us
4Wall In The News
4Wall Provides Lighting Gear to LD Darren Langer for The Kelly Clarkson Show's NYC Run at Jazz at Lincoln Center
By Drew Quinones
Oct 11, 2022, updated Nov 8, 2022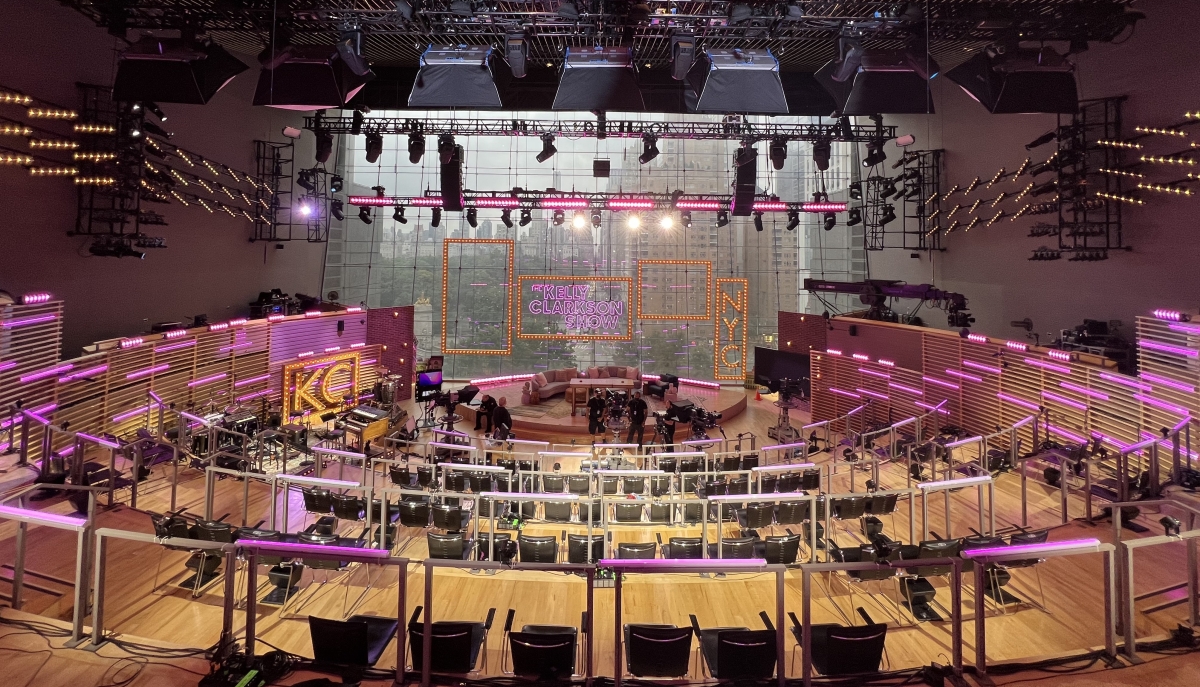 New York, NY - The Kelly Clarkson Show returned to the stunning Jazz at Lincoln Center in New York City to kick off their Season 4 Premiere this past September. Lighting Designer Darren Langer utilized a 4Wall lighting rental package to light the show's weeklong stint at the Appel Room within Frederick P. Rose Hall. The shows were filmed in front of a live studio audience and featured special guests Garth Brooks, Kenan Thompson, and more.  
The Appel Room features a dramatic 50' × 90' wall of glass that overlooks Central Park and the Manhattan skyline. The stunning backdrop does present challenges when trying to light a television show that films throughout the day.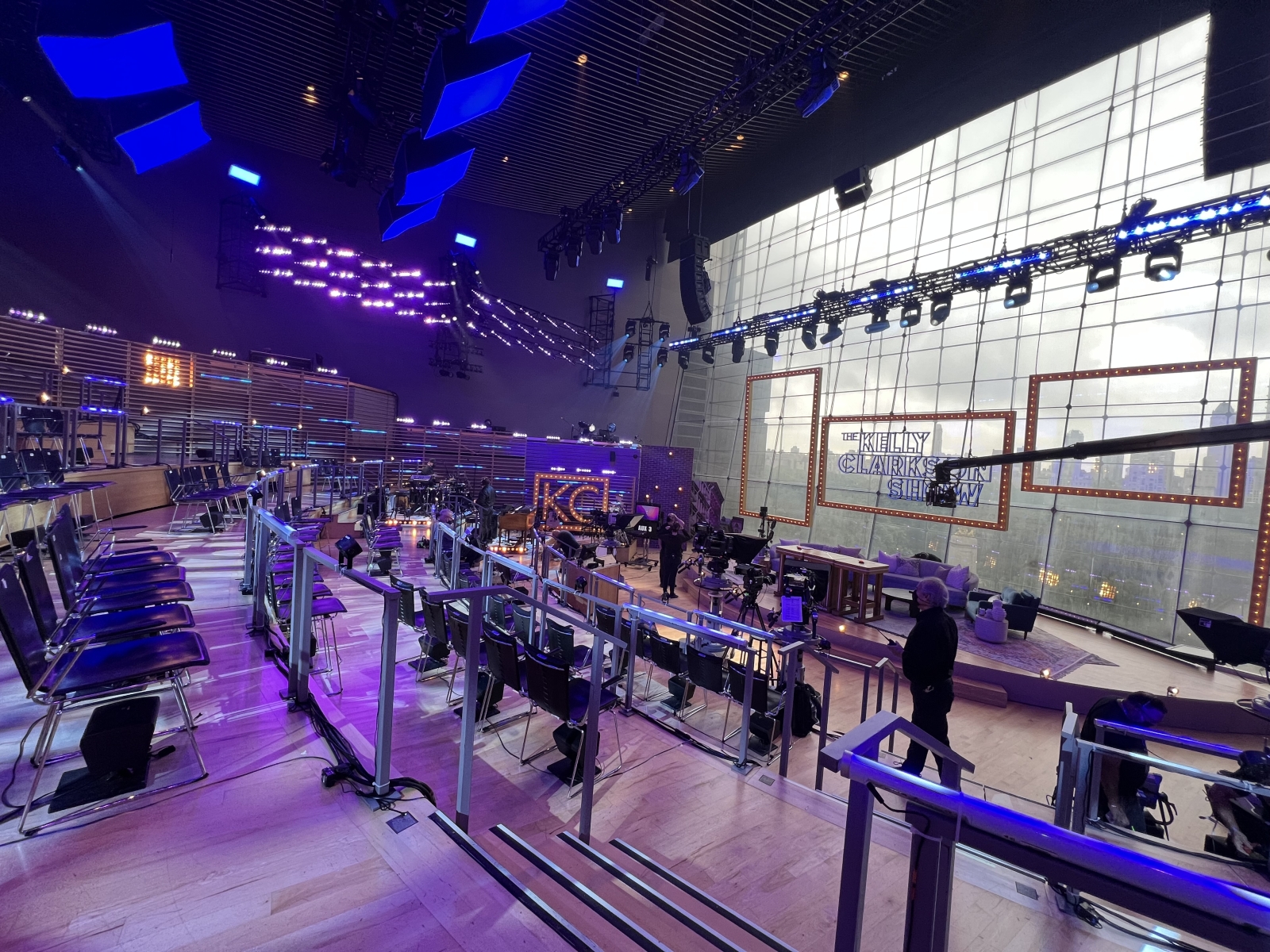 "We are constantly making lighting adjustments with the shifting sunlight patterns behind our stage," said LD Darren Langer. "To attack the venue's natural light source, we utilized (14) ARRI SkyPanel S360-C LEDs equipped with 6'x6' Chimeras, (8) ARRI SkyPanels S60-C and a little over 60 ETC SolaFrame 3000 moving lights."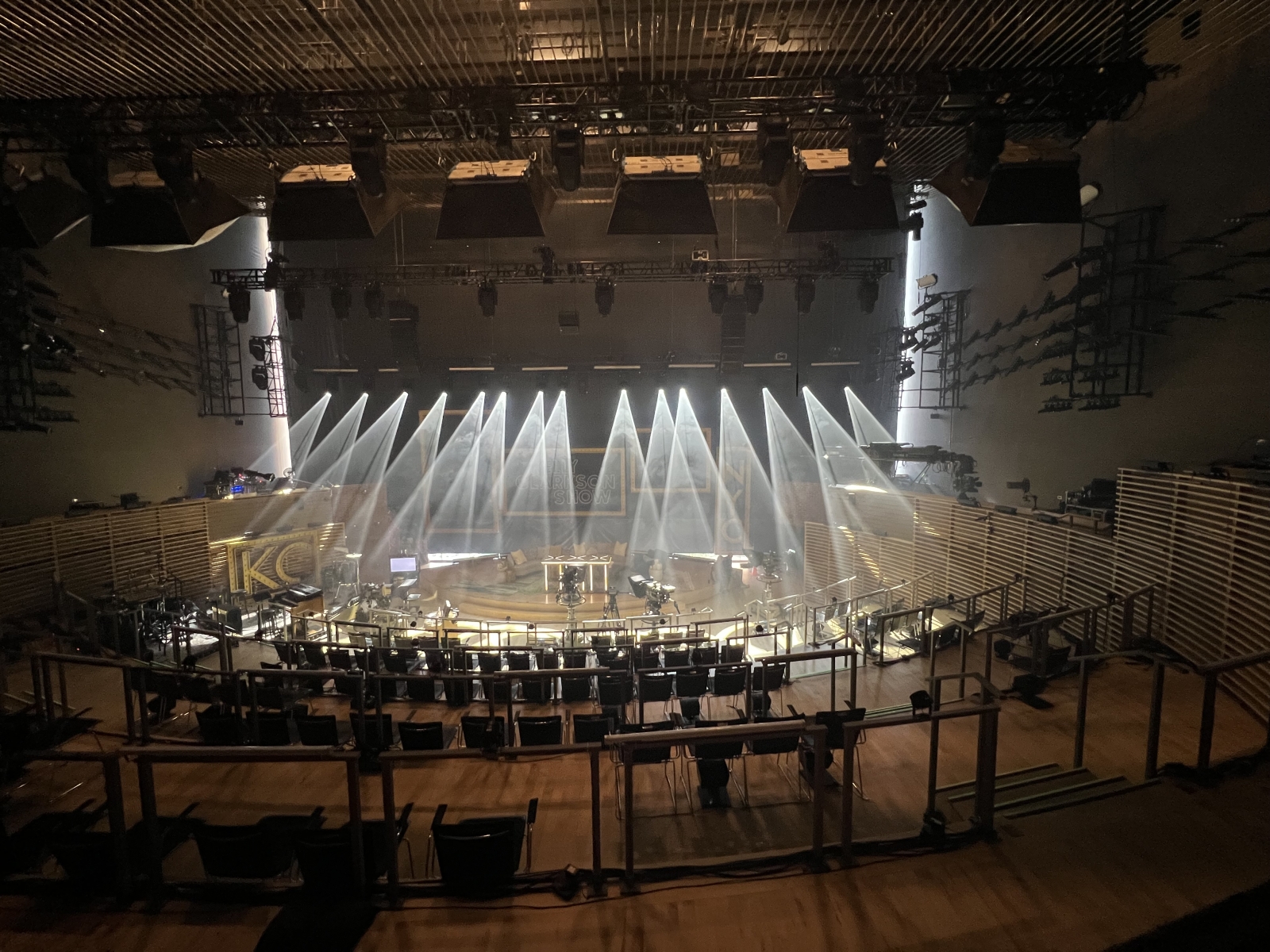 4Wall also provided (100) Elation Professional SixBar 1000 LEDs, (30) Chroma-Q Color Force II 72" LED battens, (34) Astera Titan Tubes, (60) Astera AX3 LightDrops, (2) Robe BMFL Ground Control Follow Spots, (40) ETC Source Four Daylight Series 2 LEDs and (60) ETC Source Four Minis that were used to light the ancillary areas throughout the space.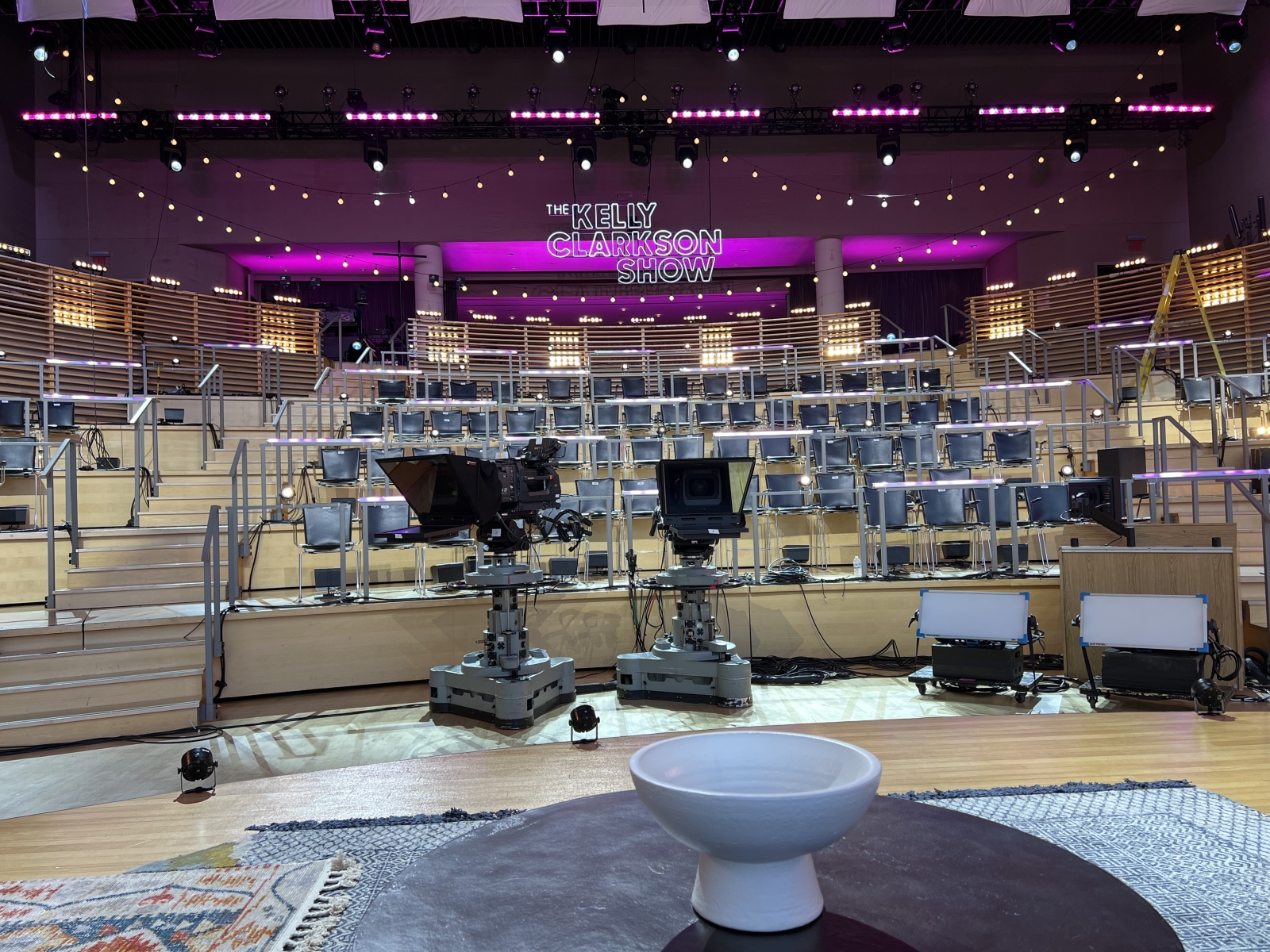 Additional lighting included (8) Robert Juliat Dalis 862 footlights, (8) CHAUVET Professional STRIKE Sabers, and (48) of DCLighting's custom designed fixtures the Pix Stix.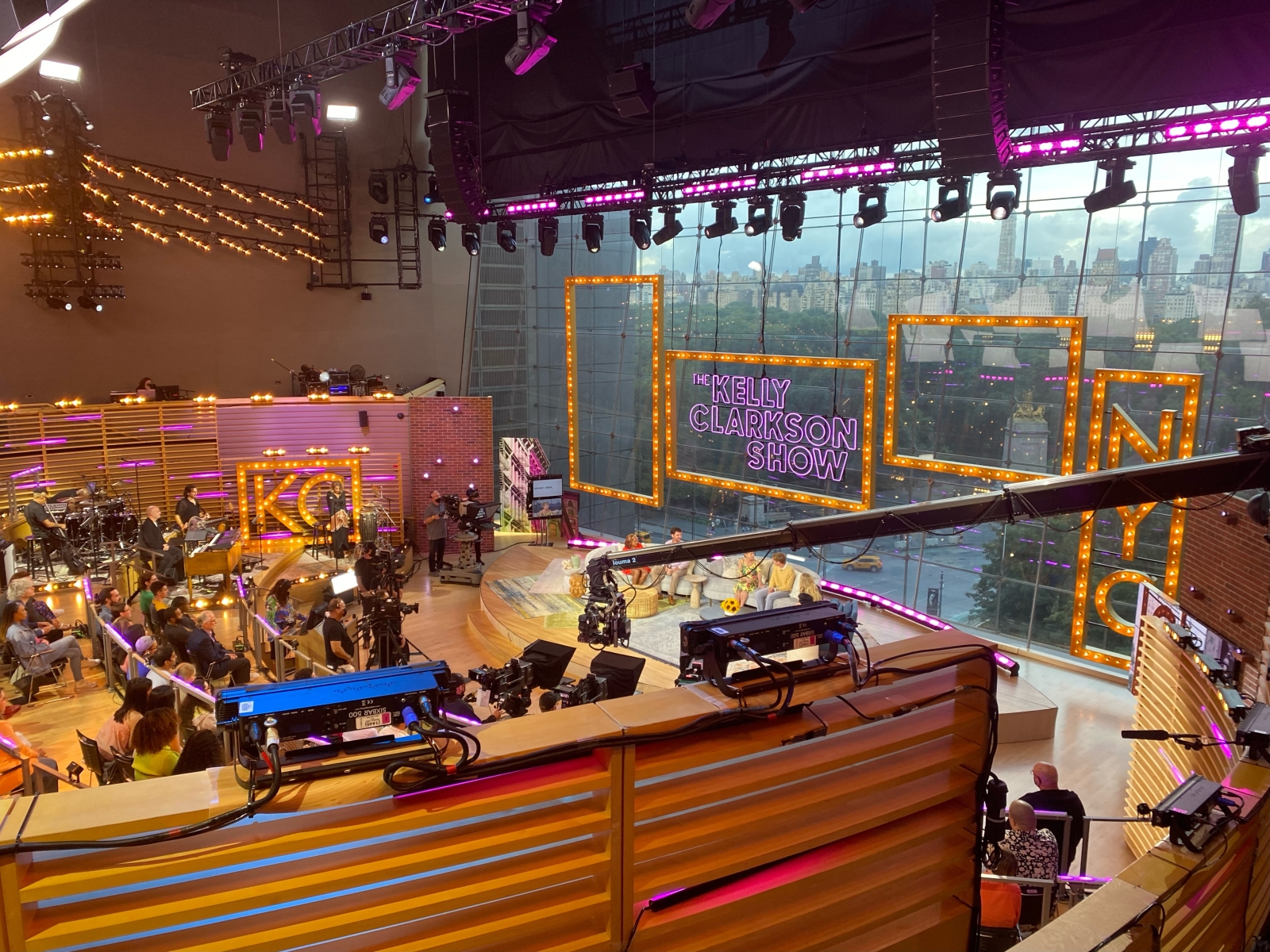 The LD was accompanied by an all-star lighting team including, Felix Peralta (Lighting Director), John Daniels (Lighting Director), Chris Fernandez (Programmer), Mike Grimes (Head Gaffer), Kirsty Robson (VP DCLighting), Ryan Healey (Draftsman DCLighting), and Brian Relph (Project Manager - 4Wall). 
"I can't thank this team enough for their support and expertise that allowed us to have a successful shoot at this stunning venue," said Langer. "I'd also like to thank 4Wall for providing amazing customer service and gear. Brian Relph was on point for us every step of the way, and we can't thank him enough." 
For more information on Darren Langer & DCLighting Inc., visit their website here.