About Us
4Wall In The News
4Wall Systems & Design Installs AV System for an All-New Drive-Thru Pizza Concept, Fly Pie
By Drew Quinones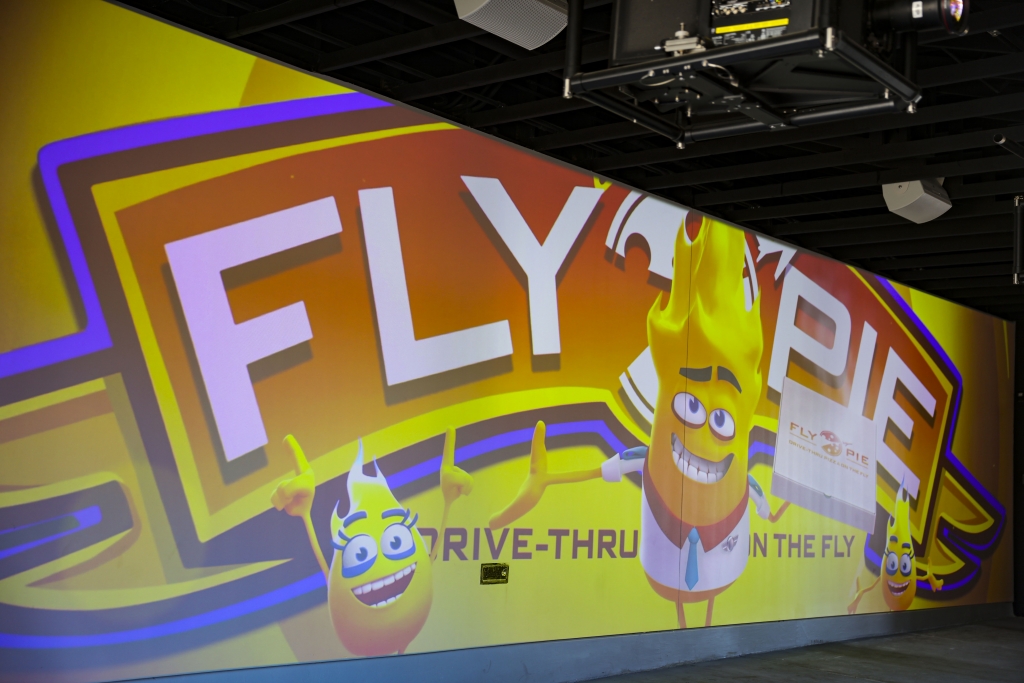 Las Vegas, NV - 4Wall Entertainment's Systems & Design division has worked on installations around the globe. From amusement parks to state-of-the-art stadiums, they have made their mark on prominent projects spanning over two decades. When "CSI" mastermind Anthony E. Zuiker and Scott Godino Jr., who owns Las Vegas-based Born And Raised restaurants/sports bars, reached out to 4Wall, they accepted taking on this one-of-a-kind drive-thru pizza entertainment experience, Fly Pie.
The Fly Pie Experience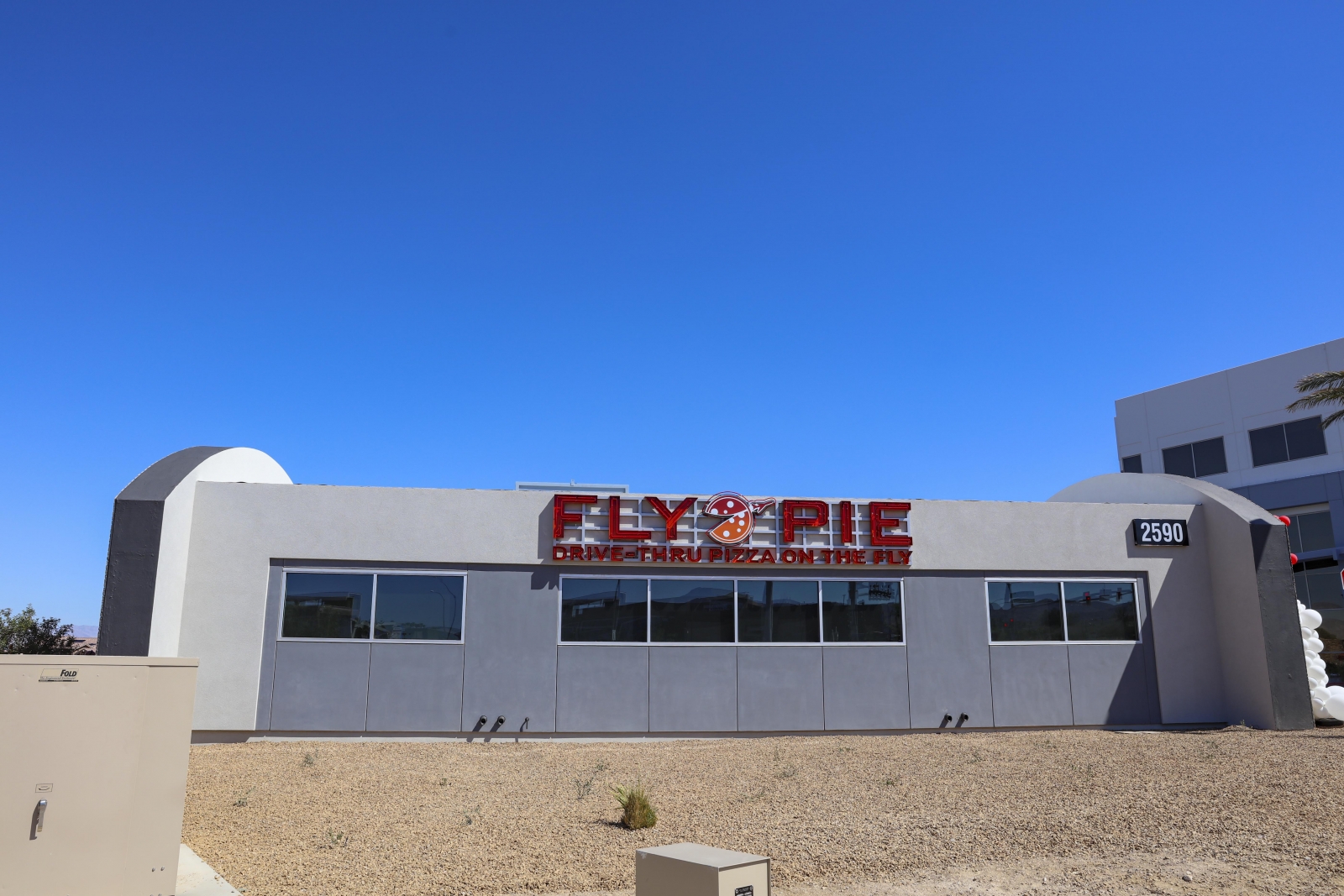 The airplane theme is obvious from the first sight of the building's hangar-like design. Guests who pull into the Fly Pie driveway are greeted by two linebusters. These linebusters are dressed like airplane mechanics and equipped with airport-style lighted wands to help them guide traffic. Customers are met with a custom LED video menu 4Wall designed and installed.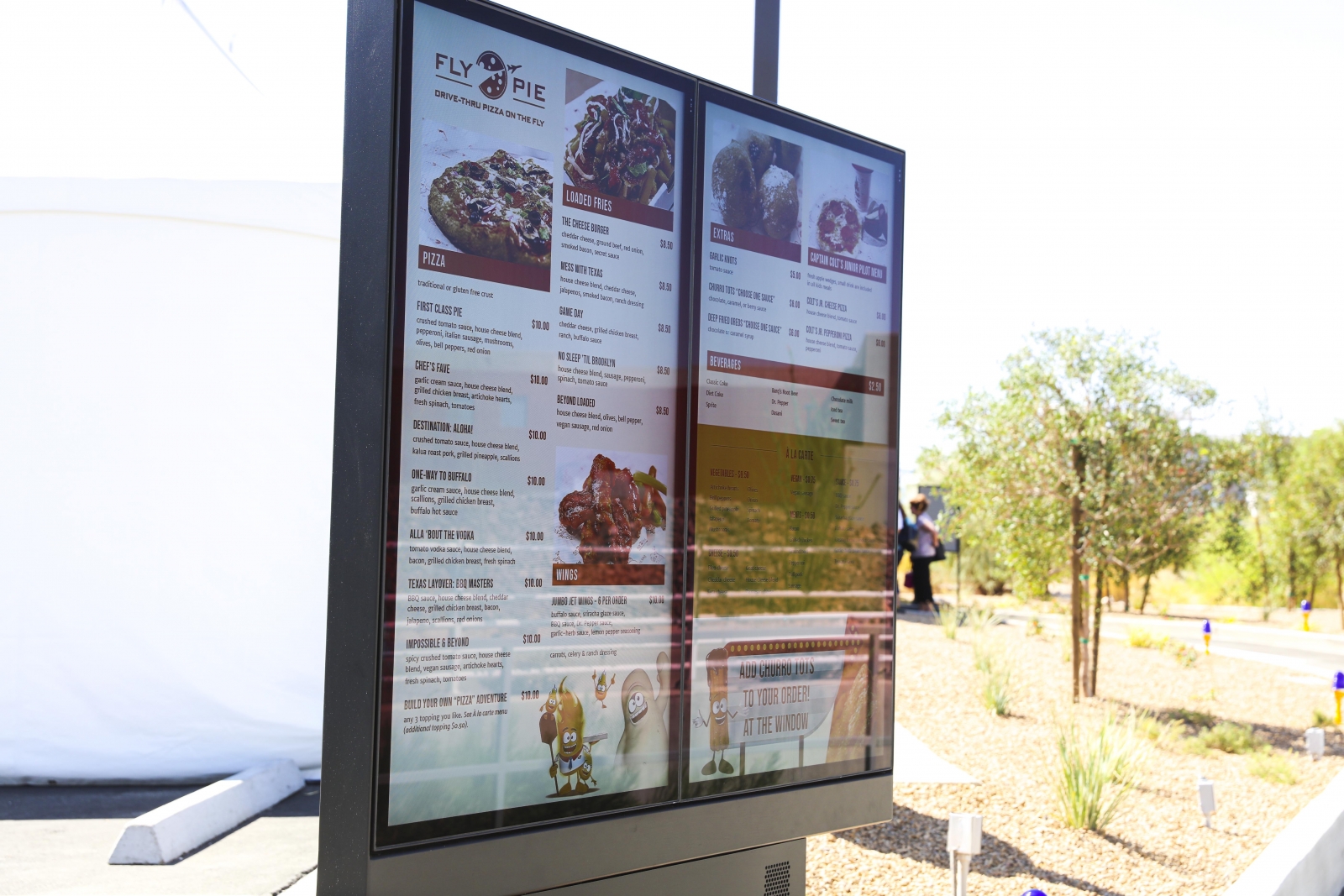 After placing an order, you are guided into the hanger where the entertainment portion of this experience begins.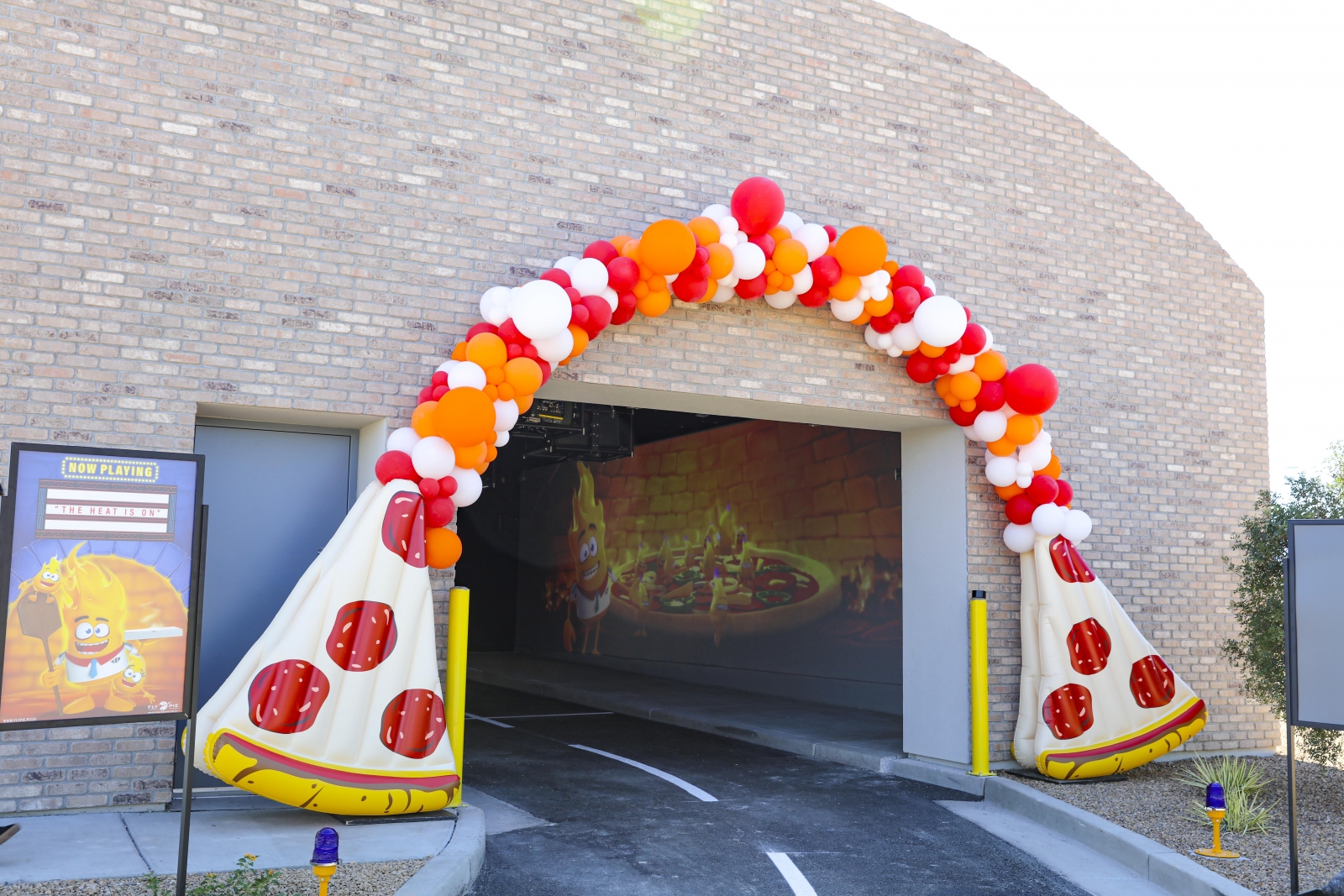 As customers proceed into the hangar, they are met with two projection screens that cover the side walls of the tunnel. An original show featuring 10 animated characters conceived by "CSI" mastermind Anthony E. Zuiker, plays as guests wait for their order to be prepared.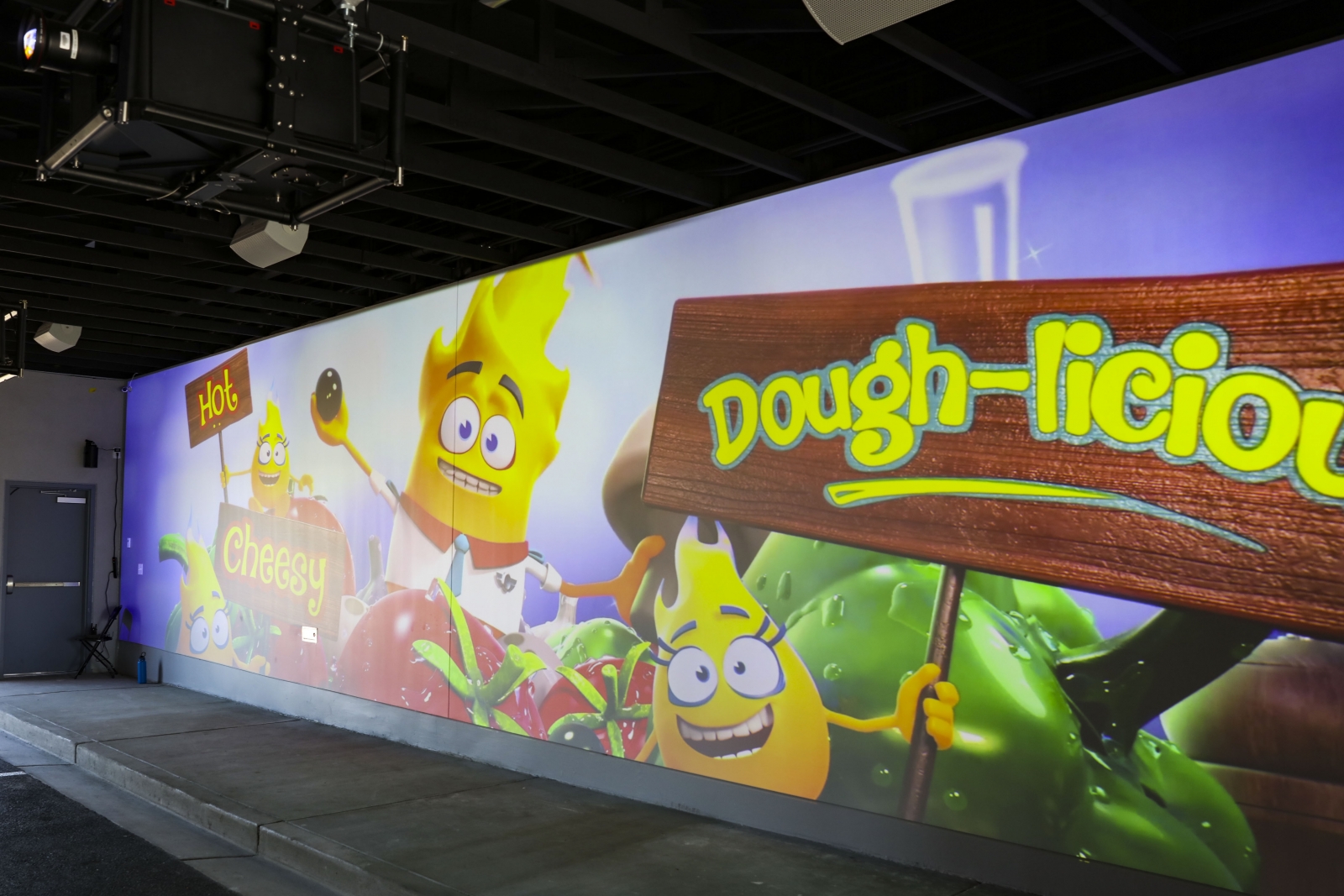 Since the establishment is open in the afternoon, the client needed a projector that was bright enough to maintain the quality of the picture during all hours of the day.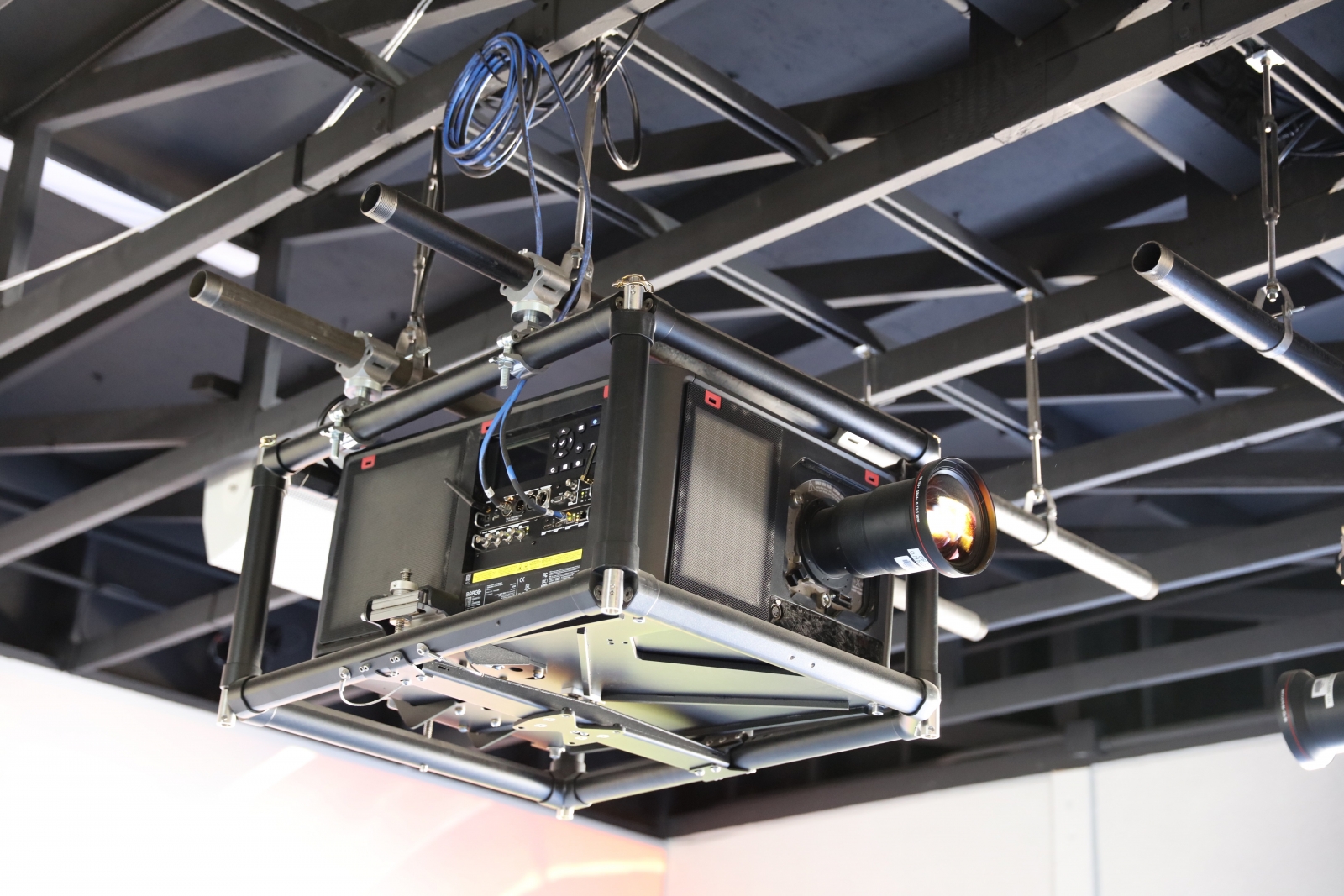 "After we did scale mockups, as well as extensive surveys and light calculations for different times of day and times of the year, we chose the 22,000 lumen Barco UDM-W22 projectors," said 4Wall Director of Video Strategy Cory Froke. "Additionally, we employed ScreenGoo's Max Contrast formula on the projection surfaces to help give that extra bit of pop."
The real estate inside the hanger was also taken into consideration when installing the Barco projectors.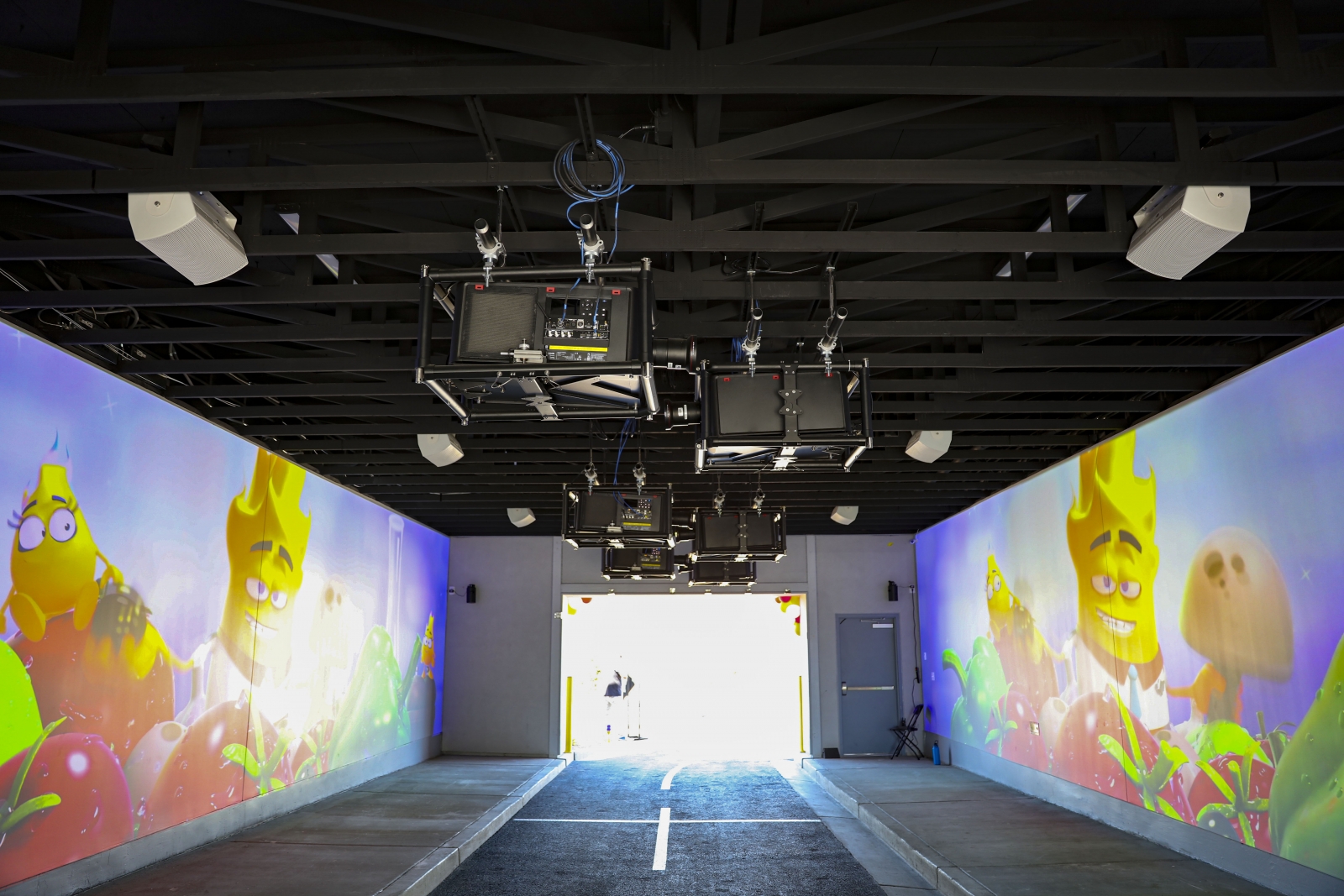 "The minimum elevation we had to maintain was 8ft.," explained 4Wall Director of AV Integration David Cerullo. "With just 11' to the bottom chord of the truss, we only had 3' available for the projector and rigging structure. Ultimately, the City Theatrical Tee Slot Hanging System was employed to reduce install time and the amount of rigging components needed."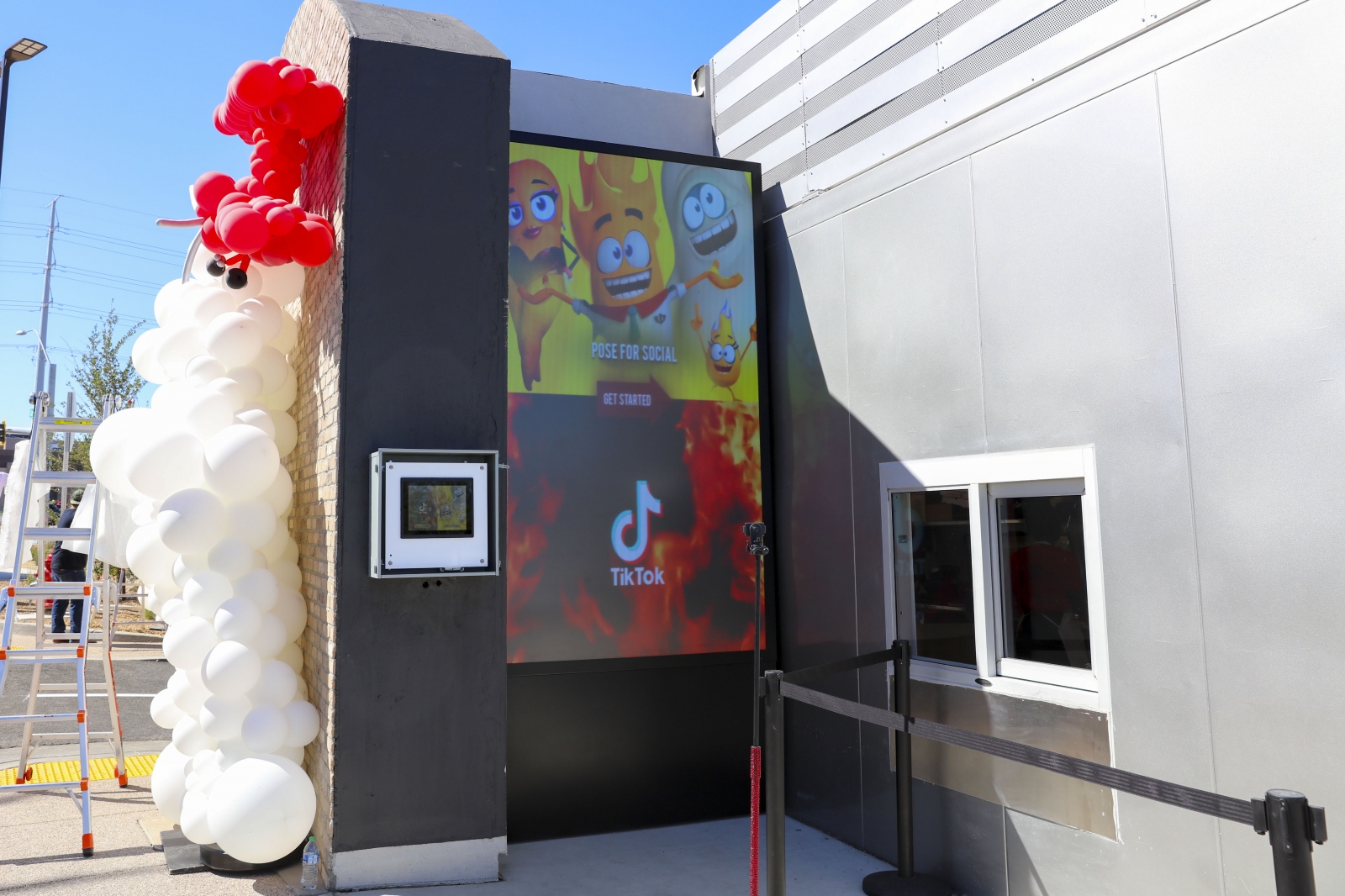 To entertain customers who prefer to walk up and order food, Fly Pie wanted an interactive TikTok LED wall. A reimagined step and repeat type LED wall encourages social media enthusiasts to post to their social media profiles directly from the restaurant.