About Us
4Wall In The News
4Wall Provides Lighting & Rigging for the Capital One Tournament Central at the 2021 NCAA Men's Final Four
By Drew Quinones
May 12, 2021, updated Sep 12, 2022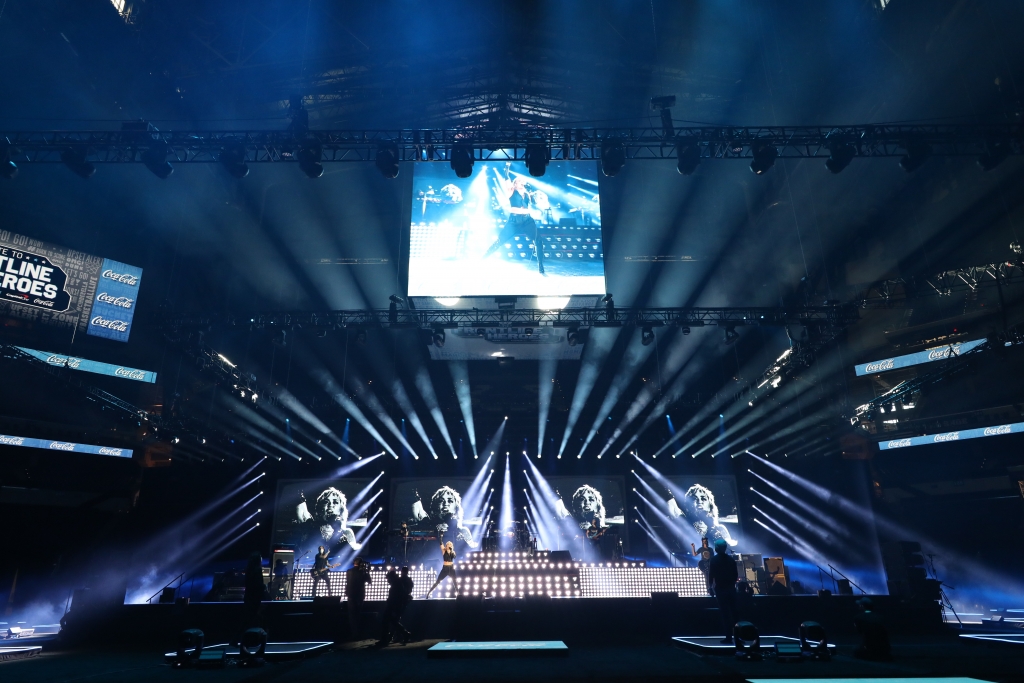 Indianapolis, IN - Last month, Grammy Award-winning singer, songwriter, and actress Miley Cyrus performed between games of the national semifinals of the Final Four of the 2021 NCAA Tournament on CBS. The performance paid tribute to frontline workers and their continued service and sacrifices during the COVID-19 pandemic. 4Wall Entertainment provided Lighting Designer Otis Howard over 500 light fixtures to create a dazzling and elevated 1970s Rock & Roll show, utilizing modern technology.
The creative inspiration for the Miley Cyrus team regarding the lighting design was from early rock shows like Queen and Led Zeppelin.
"One thing we knew we had to have, was a lot of PAR cans, without having PAR cans," joked Howard. "As we started to get deeper into the design, she wanted lighting under stairs, primary color looks and large washes to really dive deep into the theme of the show." Working with LED fixtures vs traditional incandescent fixtures is a big difference. Merely a nod to the 70's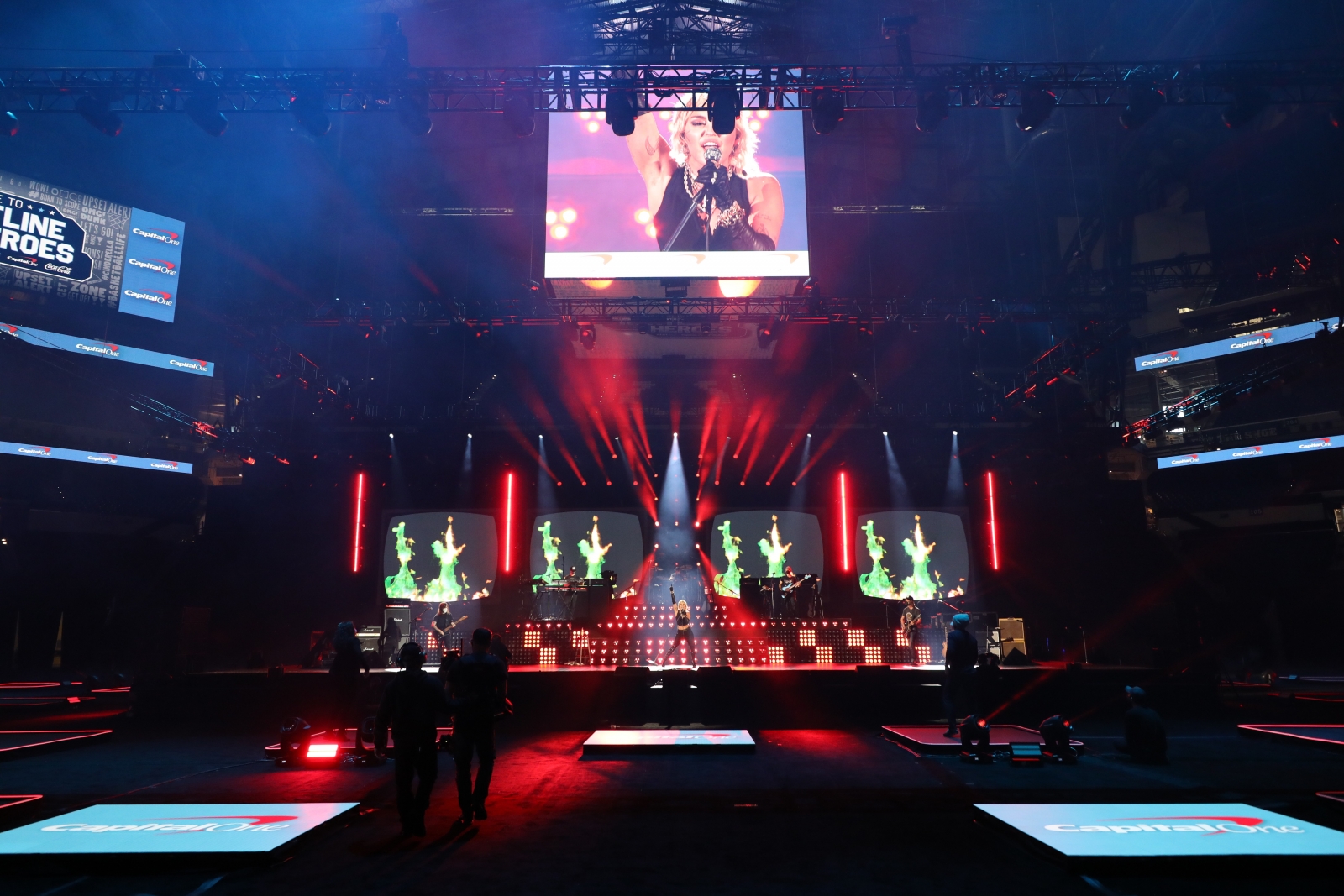 4Wall provided the team with almost 200 CHAUVET Professional COLORado 2 Solo LED fixtures that were placed directly behind Cyrus. To complete the look, 44 Elation Professional CUEPIX 16IP panel luminaires were placed on the left and right sides of the 2 Solos.
GLP Impression X4 Bar 20 fixtures were utilized as blinders and created a light curtain on some parts of the stage.
"One thing I do like about these units is the ability to create light curtain effects," said Howard. "It gives you an opportunity for pixelation and create some movement."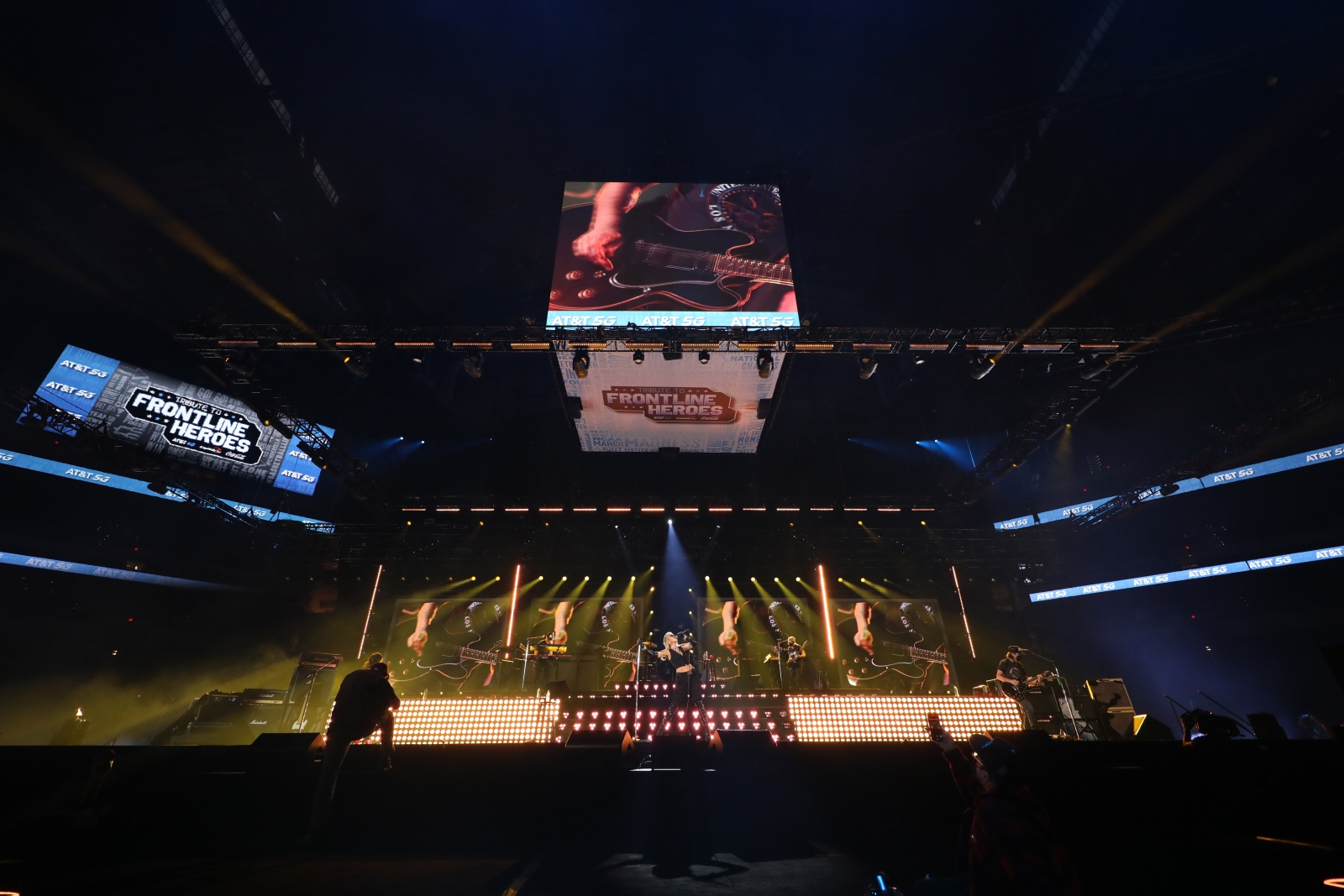 396' of Tyler GT Truss were pre-rigged with over 170 moving lights that included Clay Paky Mythos 2, GLP JDC1, and Robe BMFL WashBeams.
"The BFML WashBeams were must-haves for me on this design," explained Howard. "They are incredibly flexible, and I love having them on a rig."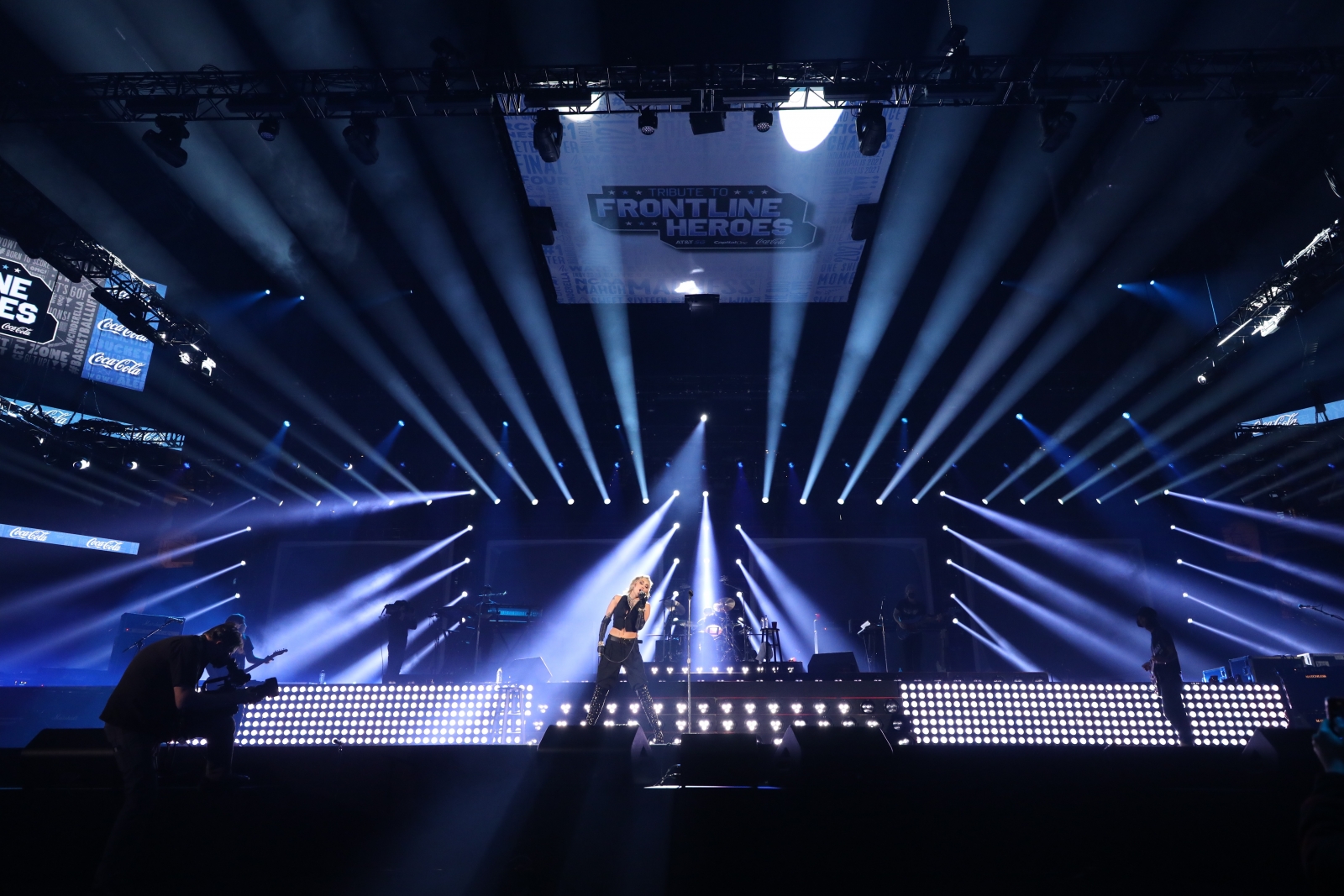 Putting together this show with smaller crews than usual due to the pandemic, Howard leaned on an amazingly talented crew who had to take on multiple responsibilities.
"This was such a collaborative effort in all aspects of the show," said Howard. "Lighting Director Michael Appel, Lighting Director Stephen Sakowski, and Gaffer Mike Grimes were all crucial elements on the team."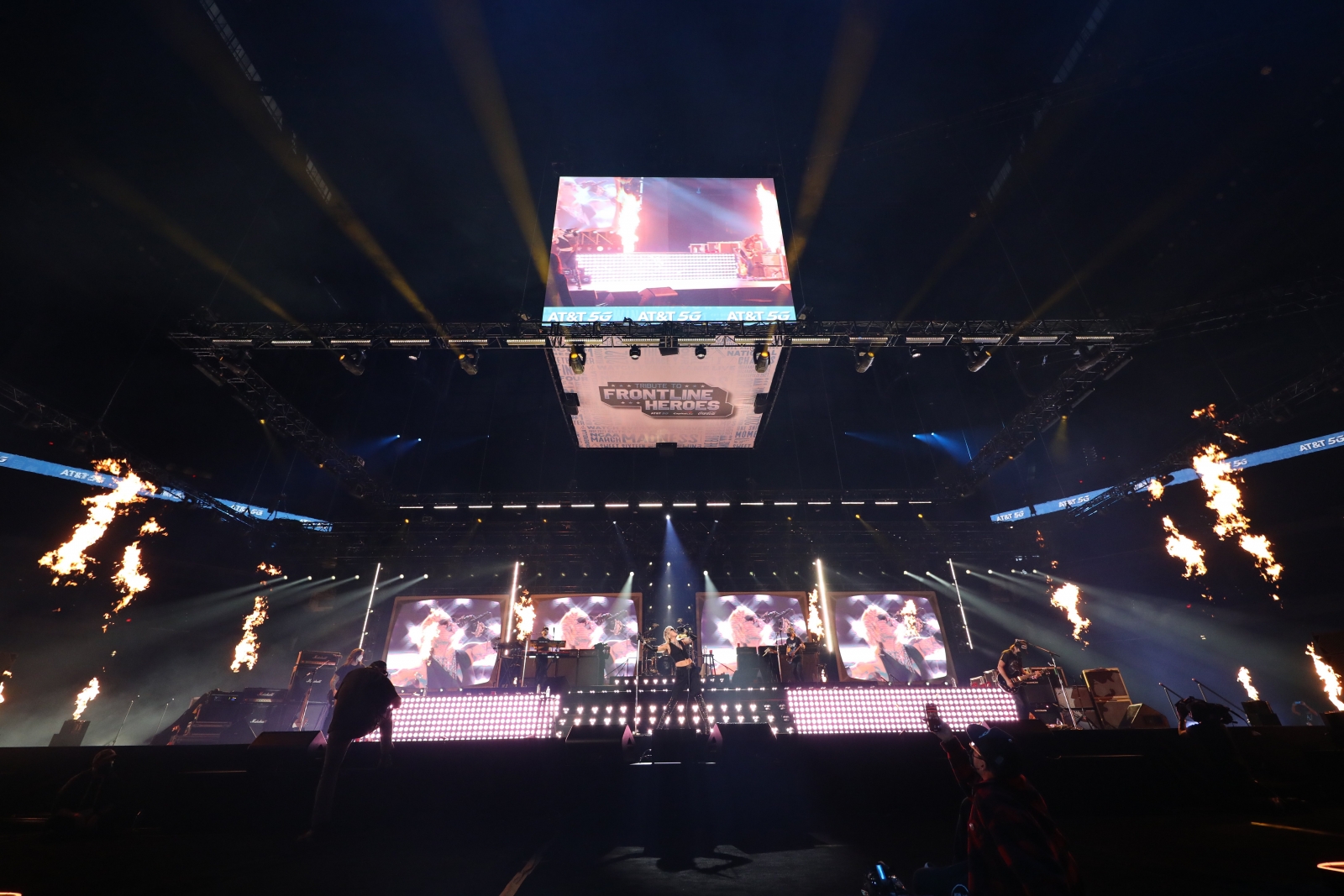 Howard also spoke about his relationship with 4Wall and long-time friend 4Wall VP of Business Development, Al Ridella.
"I'm happy to have this relationship with 4Wall. We have worked on several projects before and during the pandemic, like the NBA bubble, and the gear and people have just been phenomenal. I've known Al for a long time, and it is always a pleasure to work with him. I know he has every intention to make sure we have a good show, and I appreciate that. He's always a phone call away."