About Us
4Wall In The News
Smart AV rebrands as 4Wall - extending its global reach and capabilities
By Charlotte Tew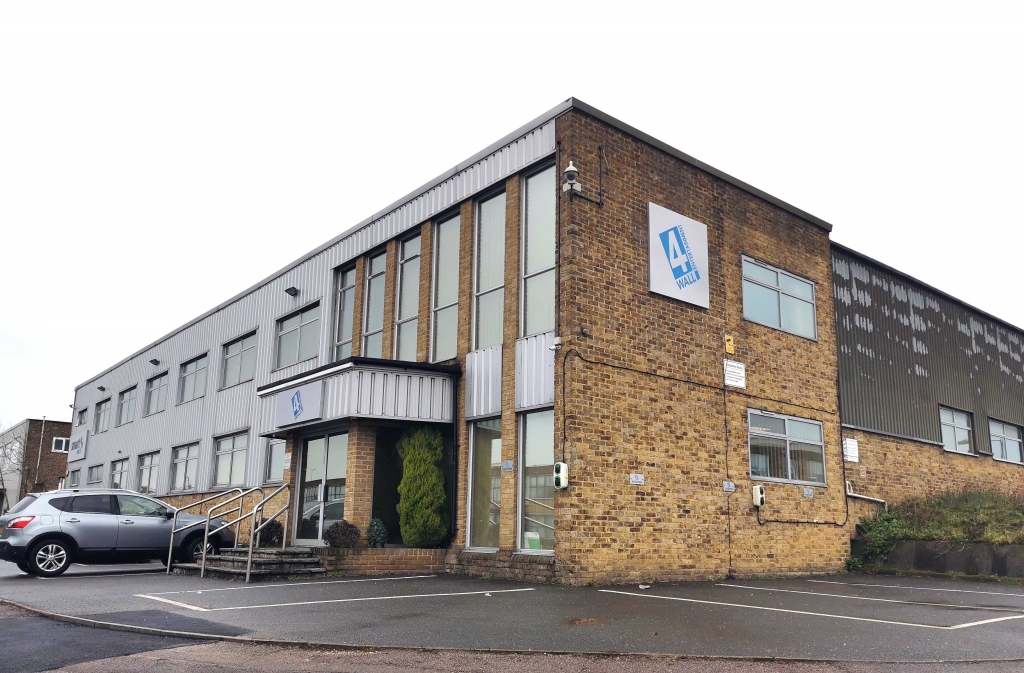 From January 2021, Smart AV, a UK-based audio visual and virtual event solutions provider, will be trading as 4Wall UK, after being acquired by the US global lighting, video & rigging company 4Wall Entertainment Inc. in March 2020.
4Wall UK will now consist of two locations: Blackburn, formerly HSL, and London, formerly Smart AV. Both offices will service clients with video, lighting and rigging equipment, as well as virtual event solutions for events, exhibitions, retail, concerts & touring, theatre, TV and film, virtual events and more.
Smart AV's people, service and equipment will remain an integral part of 4Wall UK, supporting its clients with over 40,000 sq. ft. of warehouse, showroom facilities and demo area just 30 minutes from London, as well as an extended reality studio at Royal Lancaster London. All in addition to 4Wall UK's existing 165,000 sq. ft. space in Blackburn, which includes an extensive lighting fleet, expert project managers and technicians, large prep areas, training facilities, WYSIWIG suites and more.
4Wall UK will operate as a one-stop video, lighting and rigging solutions provider and will serve as a launch point for the 4Wall brand in greater Europe, creating an extensive network of 13 global offices.
Founder and former CEO of Smart AV, Darren Poultney will continue working at 4Wall UK as Director of Global Client Strategy with a pivotal role building client relationships in the UK and globally. "I am extremely confident that bringing together our two locations in the north of the UK and our existing HQ near London allows us to improve not only our inventory and our offering to our clients with lighting and rigging, but also to increase our service levels throughout the UK and Europe. By combining the two teams and the inventory from the two locations this puts us in an enviable position of being able to really be a one-stop supplier to our existing and new clients with virtual and physical solutions, as well as support our clients in the US and Europe."
Ryan Walker will also remain at 4Wall UK as Managing Director, and will continue to grow and lead the company in the UK. Ryan said:
"Whilst the last year has been incredibly challenging for the whole industry, the circumstances have also given rise to great opportunity. Our time has been spent innovating our technical offering, streamlining our operations and adapting our business processes to put us in a position to hit the ground running when some form of normality starts to resume. All of that effort has been supported hugely by 4Wall, through continued investment in new hardware and software, and the whole infrastructure that surrounds it, exemplified by the launch of SmartStudioXR at Royal Lancaster London and Virtual Event Pro, our newly launched virtual event platform."
Wes Bailey, CEO of 4Wall Entertainment Inc., also said: "Bringing Smart AV fully under the 4Wall umbrella is a huge step as we begin to grow in the UK and Europe. The dedication, passion, and innovation of the Smart AV team has been shown during the past year as we've navigated the pandemic together. Together with our Blackburn office, we now have an amazing suite of services to offer clients in corporate, tradeshow, concert touring, theatre, retail, and more. I'm excited for the continued evolution of 4Wall UK and the amazing projects they will accomplish across Europe in the near future and beyond."
To find out more about 4Wall UK's service and products visit: www.europe.4wall.com