About Us
4Wall In The News
4Wall Entertainment Names Wes Bailey as New CEO, Succeeds Kathy Cluxton Whose Leadership Resulted in Dramatic Growth
By Drew Quinones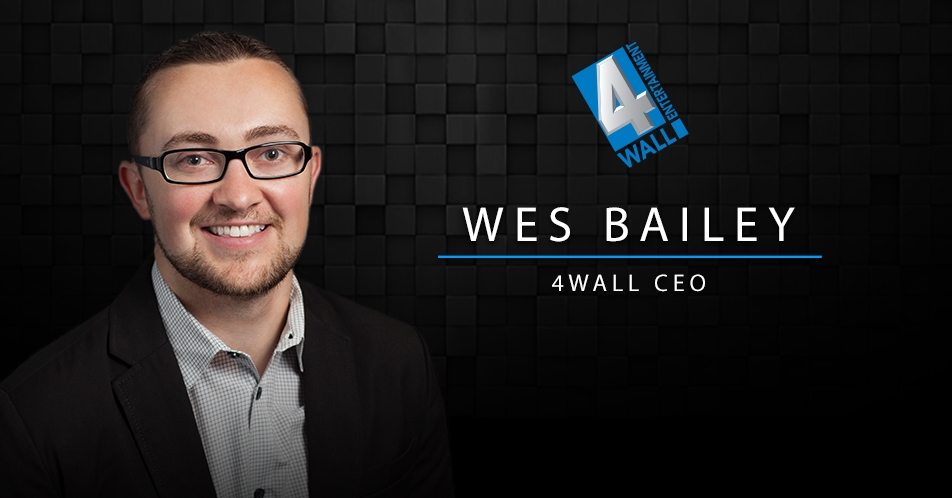 Las Vegas, NV- 4Wall Entertainment and its Board of Directors are pleased to announce the appointment of Wes Bailey as CEO, effective immediately. Bailey succeeds Kathy Cluxton, who will continue to provide advice and guidance to 4Wall's Board of Directors.
Since assuming the role of CEO in 2015, Cluxton has led 4Wall to tremendous growth by building an industry leading profile and a skilled management team.
"I would like to thank Kathy for her leadership and dedication to 4Wall," said Bailey. "We are fortunate that we will continue to benefit from Kathy's experience and wisdom."
"I am honored to have the opportunity to lead 4Wall at this important time in its history. Despite the uncertainty of the current times we are living in, I'm confident that the future for 4Wall and our amazing team is extremely bright. Our customers view us as a partner in their success, and we will be ready to once again meet that expectation when events resume thanks to the quality people we have in every facet of the business."
Ms. Cluxton added, "I am very proud of what our team at 4Wall has accomplished together in recent years. During my tenure, 4Wall tripled in size through a range of internal growth initiatives and strategic acquisitions. I have thoroughly enjoyed my time with this great company and am excited for its future under Wes who has contributed so much to our success and is ready to be a great CEO. I look forward to supporting him and 4Wall during this exciting next chapter."
Jason Cowett, a member of the 4Wall Board and a Managing Principal of Odyssey Investment Partners, 4Wall's majority shareholder, said, "Wes has been crucial to 4Wall's expansion over the past few years, playing a key role in elevating the company's standard of excellence. The Board is extremely proud of the company's recent accomplishments and we are fully confident in Wes' ability to lead the organization through the current economic situation and to ensure its fantastic growth trajectory resumes."
"We thank Kathy for driving 4Wall's numerous accomplishments in recent years and for positioning the company for continued success. The Board and the 4Wall management team look forward to Kathy's continued counsel as we move forward."
Bailey has served as President and COO for the company since 2018, overseeing all day to day operations including product strategy, acquisitions, and other growth initiatives. Prior to being named COO, he served as VP of M&A and Product Strategy, where he implemented operational standards for the company while also leading deal sourcing and integration for multiple acquisitions in a three-year span. From 2007- 2015 he served as Director of Marketing, spearheading the rapid growth of UsedLighting.com into a true e-commerce platform. He originally joined the company in 2003 as a shop technician before holding roles in asset management and inventory control.