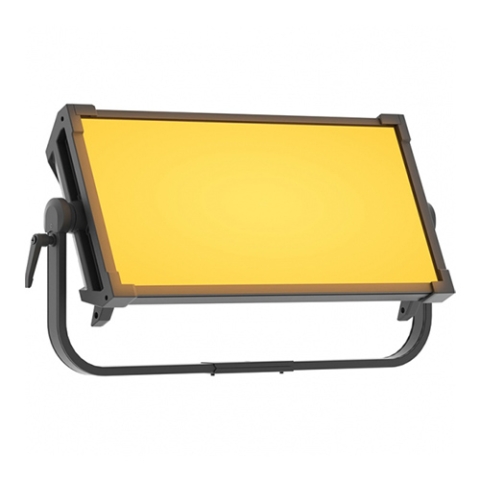 Details
Description
EclPanel TWC is the compact 2x1 LED soft light that provides a wide source of soft and precise colors. In addition to this, the PROLIGHTS EclPanel TWC comes with a full range of white reproductions, from daylight through to tungsten tones, reaching a light quality with high CRI, TLCI, and TM-30. The EclPanel TWC allows for quick and accurate local adjustment of light through 3 rotatory knobs with three fully featured modes: CCT with +/- green shift, HSI for total control of hue, saturation, and intensity, FX mode to access the onboard pixel cinema effects. T
Currently only available in 4Wall Nashville.
Video
Downloads
Features
Source: 740W RGB + Warm White LEDs (driven @ 430W)
Luminous flux: 34'236lm @4.000 K with MD filter
Lux: @4000K, 517lx @5 m
CRI: 94,6 @3.200 K; 95,5 @5.600 K
R9: 97 @3.200 K; 92 @5.600 K
TLCI: 92 @5.600 K
TM30 Rf: 92 @3.200 K; 89,5 @5.600 K
TM30 Rg: 103 @3.200 K; 102,4 @5.600 K
Source life expectancy: > 50.000 h
Beam angle: 102°
Field angle: 159°
Buy it New

Thinking of purchasing rather than renting? NewLighting.com is a division of 4Wall Entertainment that carries brand new, unopened fixtures and accessories from top manufacturers. You can rest assured that purchases from the site include all applicable manufacturer warranties, as well as the full customer service and support of the 4Wall family of companies.