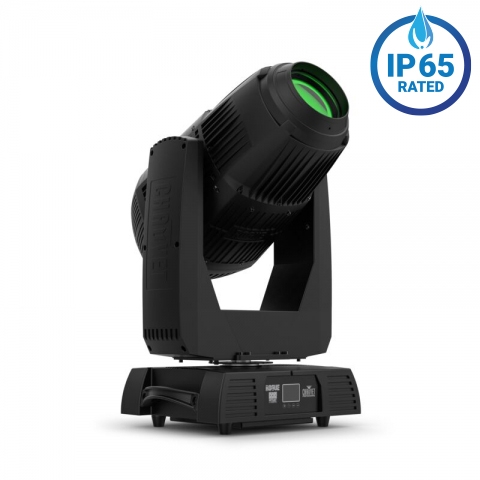 Chauvet Professional Rogue Outcast 1 Hybrid - IP65
Details
Description
The Chauvet Professional Rogue Outcast 1 Hybrid is an outdoor-ready, IP65 spot/beam/wash moving head ideal for small to medium festivals and events. Powered by an intense 400W lamp, Rogue Outcast 1 Hybrid delivers a 6500 K output with tight beam angles of 1° to 5° in Beam Mode and a zoom range of 2.2° to 29.1° in Spot Mode and 4.9° to 28.3° in Wash Mode for maximum visual impact.

Currently only located at 4Wall Nashville.
We strive to provide impeccably maintained rental equipment for the entertainment industry that is prepped and ready for your event. Our experienced staff stands ready to help you with your lighting, video, rigging & production needs. Rental inventory availability may vary based on date and 4Wall location. In cases where your preferred item is unavailable, we'll do our best to suggest a suitable replacement.
Video
Downloads
Features
Light Source: USHIO NSL-400 W lamp, 6632 K, 6,000 hours life expectancy
Color Temperature (at full): 6,483 K
Lumens - Output: 9,263
Pan and Tilt: 540°/260°
Colors: 13 + white, split colors, continuous scroll at variable speeds
Dimmer: Motorized
Shutter/Strobe: Motorized
Prism: 6 Facets, motorized, rotating
Prism: 8 Facets, motorized, rotating
Dimensions: 15.91 x 12.20 x 30.16 in
Weight: 83.8 lb
IP Rating: IP65, temporary outdoor/wet use