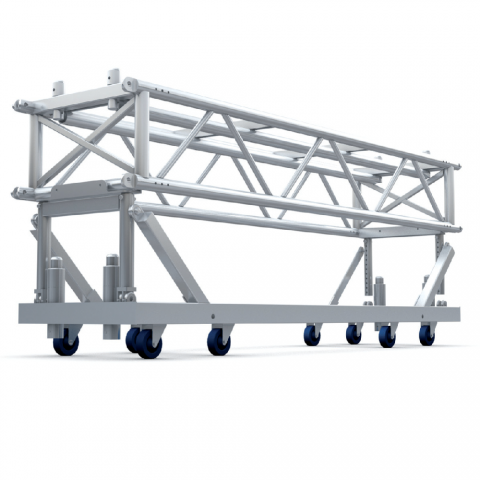 JTE Galaxy 240 15" x 24" x 10' Moving Light Support Truss
Details
Description
When it comes to aluminium trussing, rigging, and ground support manufacturers, none are more established or better known than James Thomas Engineering. Clients around the world rely on its GeneralPurpose, SuperTruss and HD truss systems for their structural support needs.

Its technology currently supports the most innovative productions in outdoor concerts, theatres, or corporate venues, and continues to provide ideal structures for any size event or application in limitless configurations. James Thomas Engineering manufactures professional gear for this industry, and should be used only by professionals qualified to assemble, erect, and maintain such systems.
We strive to provide impeccably maintained rental equipment for the entertainment industry that is prepped and ready for your event. Our experienced staff stands ready to help you with your lighting, video, rigging & production needs. Rental inventory availability may vary based on date and 4Wall location. In cases where your preferred item is unavailable, we'll do our best to suggest a suitable replacement.
Downloads
Features
TRUSS
Material: aluminium 6061T6 & stainless steel
Adjustable mounting bars for conventional or moving lights
Removable stacking cup
Available gates allow flexible designs
Space saving 15" design allows for easy fixture pack
High load capacity
Ideal for touring or any venue
DOLLY
Material: aluminum 6061T6
Allows ample working area for fixtures
Available spring dampening unit
Dolly folds away & stacks
24" model makes for tighter truck pack
Outside wheels for stability