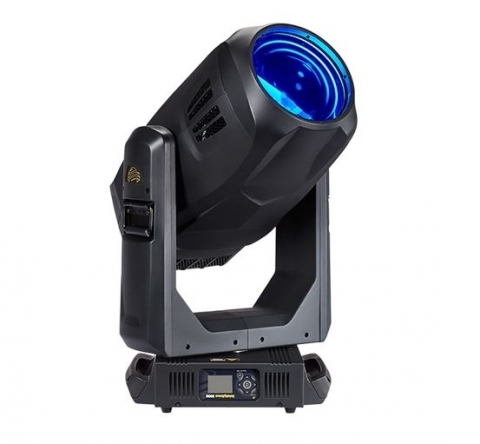 High End Systems SolaHyBeam 3000
Details
Description
With a feature set designed for beam control, aerial effects, and raw power, the 37,000 lumen SolaHyBeam 3000 has all the elements to cut through the haze and shine brilliantly in the world's largest venues. Powered by an exceptionally efficient White Light LED engine, it features a large front aperture and optimized long throw optics for superior light output throughout the fixture's wide zoom range. SolaHyBeam 3000 includes an intense narrow beam and wide zoom range, a full curtain framing system, CMY color mixing plus CTO-linear color control, fixed wheel with six colors plus TM-30 filter, a rotating pattern wheel with 7 patterns plus open, Trifusion frost, a 16-blade iris, and three prisms on two planes for dual simultaneous prism usage.
These are currently located at 4Wall NY & LA.
We strive to provide impeccably maintained rental equipment for the entertainment industry that is prepped and ready for your event. Our experienced staff stands ready to help you with your lighting, video, and rigging needs. You will receive a rental quote back within 1 business day.
Video
Downloads
Features
White LED Engine
750 W Ultra-Bright engine producing 37,000 field lumens or High Fidelity Engine with incredibly accurate color rendering
Massive 210 mm glass front lens with Patented Lens Defogger
Extremely powerful 4.5°-55° Zoom
CMY / CTO - Linear color mixing system
Six + open position replaceable Color Wheel
Framing system for total control of beam shaping
16 blade iris for extremely tight beam effects
Linear Trifusion frost system
Seven position plus open Rotating Gobo Wheel
Three Prisms on two planes, unleashing dual prism effects