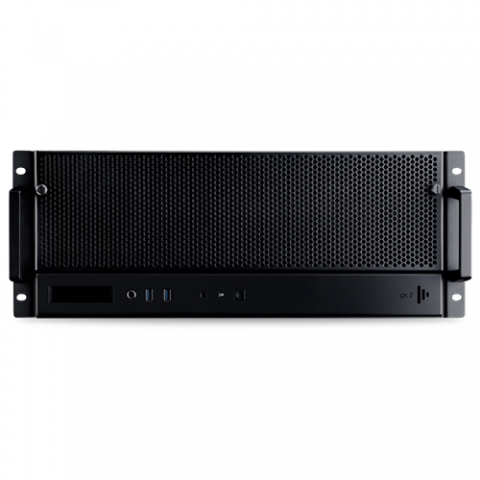 Disguise GX2 Media Server
Details
Description
The gx 2 couples the power of the pro range with the most powerful GPU, for unparalleled generative content capacity. gx 2 technology pushes responsive content to new heights and has all the output power you need and more. Scale up to two 4k outputs, or 8 HD outputs and see your most complex designs in gloriously high resolution.
The gx 2 comes with a license for Notch – a tool that not only brings the freedom of real-time but is also extremely flexible. Whether you simply scratch the surface, or explore its deepest limits, bring your creativity to life.

We strive to provide impeccably maintained rental equipment for the entertainment industry that is prepped and ready for your event. Our experienced staff stands ready to help you with your lighting, video, rigging & production needs. Rental inventory availability may vary based on date and 4Wall location. In cases where your preferred item is unavailable, we'll do our best to suggest a suitable replacement.
Downloads
Features
Video Output: 2x DisplayPort 1.2 (Stage) (4096 x 2160 max) 1x DisplayPort 1.2 (GUI)
Video Input: 4x HD-SDI or 2 x 3G-SDI
Video Sync: BNC Genlock
Video Playback: .mov (anim, pjpg, DXV, Hap, Hap Q)
Still Image Format: .png, .jpeg, .bmp, .tiff, .tga
3D Mesh Format: .obj
Audio File Format: .mp3, .wav (44.1kHz, 16-bit, stereo)
Audio: RME Professional