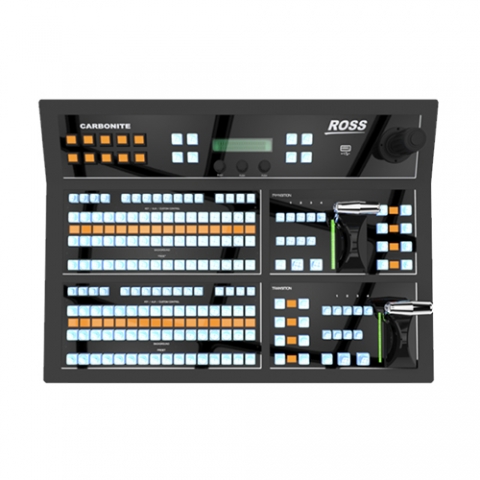 Ross Carbonite Black 2M/E System
Details
Description
Carbonite Black 2 Panel
The Carbonite Black 2 2 ME production switcher boasts all the power and features of its bigger brothers – the CB2s yet with a more compact 16 button control panel. It is perfect for space restricted production environments such as small trucks and control rooms without sacrificing production features.
Carbonite Black Plus Frame
On top of the Carbonite Black feature set, every input has dedicated frame synchronizers, format converters, color correction and proc amps. Carbonite Black Plus also adds three more MultiViewers with dedicated monitoring outputs.​​​​​​​
We strive to provide impeccably maintained rental equipment for the entertainment industry that is prepped and ready for your event. Our experienced staff stands ready to help you with your lighting, video, and rigging needs. You will receive a rental quote back within 1 business day.
Features
36 inputs
22 outputs
2 or 3 MEs
4 MiniMEs
Internal Format Converters / Frame Synchronizers on every input
Proc Amps & Color Correctors on every input
12 Output Color Correctors / Proc Amps / Format Conversion
5 MultiViewer with 16 windows each, along with 3 additional MultiViewer-dedicated outputs