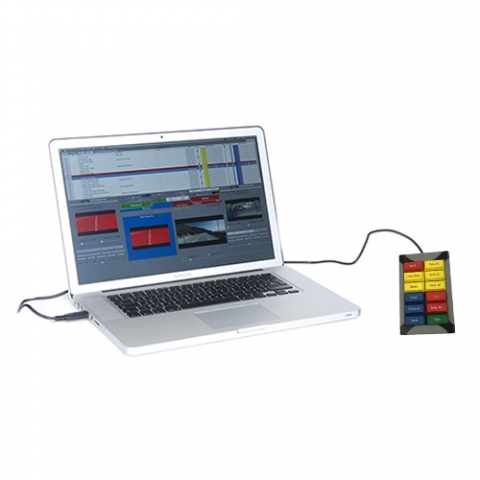 DT Videolabs PlaybackPro Plus Mac License With 12-Key USB Controller
Details
Description
PlaybackPro Plus drives professional, high-definition, nonlinear media playback to the next level. Live event experts will benefit immediately from a mixer for crossfades and direct cuts between clips, support for still images and available remote control over Ethernet. Like PlaybackPro, it far surpasses the limitations of legacy technologies like DDRs, DVD players and video tape machines, streamlining digital workflows.
The PlaybackPro USB Controller
The new 12 key PlaybackPro USB controller gives you instant access to PlaybackPro functions. Play/Pause and Save buttons have now been added for even greater control.
We strive to provide impeccably maintained rental equipment for the entertainment industry that is prepped and ready for your event. Our experienced staff stands ready to help you with your lighting, video, and rigging needs. You will receive a rental quote back within 1 business day.
Video
Downloads
Features
CPU: Quad core or better
Graphics: Dedicated (AMD or Nvidia) with at least 512 MB of video RAM
System RAM: 4+ GB
Storage: Internal PCIe Flash storage, SSD external drive connected via Thunderbolt or USB3, 7200 RPM drives connected via USB3 or Thunderbolt
Recommended Codecs: ApplePro Res 422 or H.264 encoded with variable bit rate between 15-30 Mbps
Container: .mov
3rd party QuickTime components like Flip4Mac for .WMV encoded files may be added to a system to allow for expanded playback options however it is still advisable to stay with the recommended