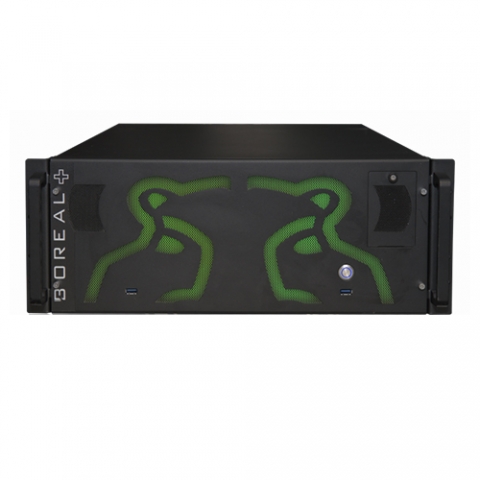 Green Hippo Boreal+ DP Media Server
Details
Description
With four DP outputs, Hippotizer Boreal+ is designed for the rigors of life on the road.
The DP model offers software base EDID management.
We strive to provide impeccably maintained rental equipment for the entertainment industry that is prepped and ready for your event. Our experienced staff stands ready to help you with your lighting, video, and rigging needs. You will receive a rental quote back within 1 business day.
Features
Outputs: 4 x DP
Supports Splitters: Yes
Genlock: Yes
EDID Emulation: Software
HD Outs (with splitter): 16
ZooKeeper outs: 2 x DVI
Mixes: 16
Layers per mix: 16
Notch: 10 Free FX
Uncompressed playback: Yes
Media Drive Size: 2TB
Media Drive Speed: 200MB/s
CPU: Intel i7
Operating System: Windows 10 Enterprise
#Threads (cores): 8 (4)
Core Speed: 4.2Ghz
RAM: 32GB DDR4
Type: Dual Channel
Audio In: Stereo XLR
Audio Out: Stereo XLR
System Drive: 500GB SD