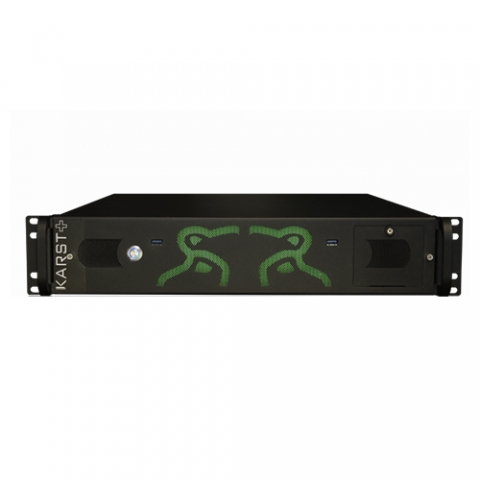 Green Hippo Karst+ DP Media Server
Details
Description
Featuring a total of 3 outputs, as well as two ZooKeeper monitor outputs, this highly specified server can drive the most demanding shows with ease.
At only 2 rack units high, the Hippotizer Karst+ packs two HD-SDI outputs into a very small space while the third DisplayPort 1.2 connection offers the ability to drive 4K displays with a single cable.
We strive to provide impeccably maintained rental equipment for the entertainment industry that is prepped and ready for your event. Our experienced staff stands ready to help you with your lighting, video, rigging & production needs. Rental inventory availability may vary based on date and 4Wall location. In cases where your preferred item is unavailable, we'll do our best to suggest a suitable replacement.
Features
Outputs: 2x DP
Max Resolution DP: 4096 x 2160
Supports Splitters: Yes
Genlock: Yes
EDID Emulation: Software
HD Outs (with splitter): 8
ZooKeeper outs: 1 x DVI, 1 x DP 1.
Capture Cards: 1
10GB Network: Option
SMPTE in (LTC): Option
Media Drive Size: 1TB
Media Drive Speed: 500MB/s
CPU: Intel i5
Operating System: Windows 10 Enterprise
#Threads (cores): 4 (4)
Core Speed: 3.5Ghz
RAM: 16GB DDR4
Type: Dual Channel
Audio In: Stereo XLR
Audio Out: Stereo XLR
System Drive: 500GB SD