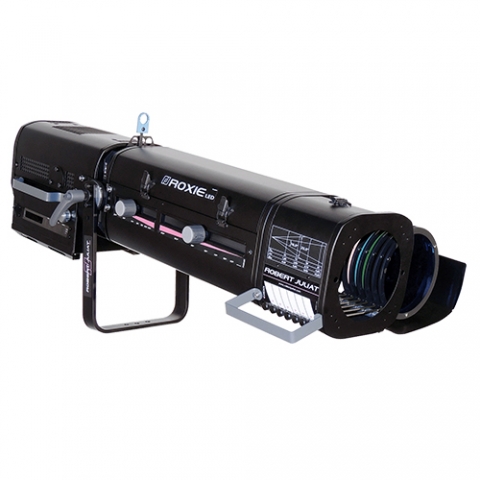 Robert Juliat
Robert Juliat Roxie 300W LED
Details
Description
The Roxie is Robert Juliat's first LED followspot. The compact 300W spot is all about efficiency. It fits in the smallest of spaces and is the ideal energy-efficient solution for venues looking to reduce running costs. Smooth electronic dimming is available as standard, either locally via the rotary dimmer knob or remotely via DMX. 
Only located at 4Wall Las Vegas. 
Included with your Robert Juliat Roxie 300W LED Rental:
True1 Power Cable
RJ Roxie Stand
RJ Roxie Frame
Roadcase
We strive to provide impeccably maintained equipment that is prepped and ready for your next event. Our experienced staff stands ready to help you create the perfect lighting and video experience. You will receive a rental quote back within 1 business day.
Downloads
Features
Source: LED 300 W
Optics: 10.5° to 22.5° zoom
Color temperature: Cool White
Fully closing iris: removable for fast, easy replacement
Universal gobo holder: a-size glass and metal gobo
Local control: light intensity adjustment through built-in potentiometer
Internal glass filter holder: long-term use of durable colored, dichroic or textured glass
Color changer: 6-way, 'push/pull'color changer system for simultaneous use of multiple filters
DMX: 8 or 16 bits dimming and strobe function
Parameters: adjustable curves and response thru 4-button display with automatic light switch-off
Easy focus reference: graduated scale on side of the lantern; fast and easy refocusing