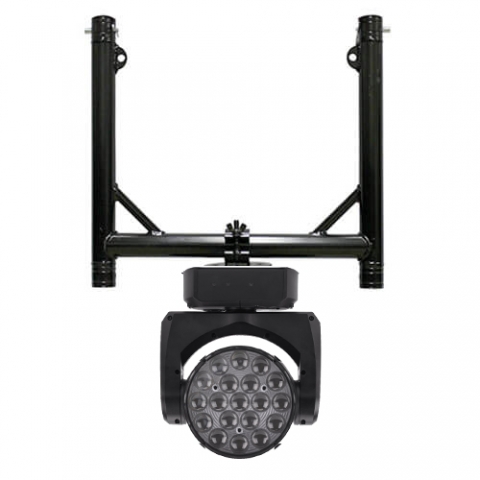 GLP U-Torm 50 Modular Truss
Details
Description
U-Torm is a flexible solution for hanging drop positions for lighting, projection and other equipment in a completely modular solution. Comprised of modules and sections that fit seamlessly together with standard pipes and adaptors, the U-Torm allows endless configurations for single fixtures, double hangs, or ladders of multiple fixtures.
The U-Torm 50 is able to take a center point load of up to 110 lbs. For ladder configurations, it is possible to hang up to 10 units beneath each other without the need for any additional rigging. The system has been designed for quick deployment and can be hung or mounted to a floor stand. 
Currently only available at 4Wall Nashville.
4Wall Entertainment Lighting is a rental company with locations nationwide. Since 1999 we've been providing quality stage and theatrical lighting equipment from the industry's top manufacturers. Request a rental quote for this item now and receive a response within one business day!
Specs
Features
Outer Dimension (23.6″ x 2″ x 29.9″)
Inner Dimension (19.7″ x 2″ x 25.6″)
Weight: 8.1 lbs.
Center point loading: 110 lbs.
Maximum hung U-Torm units: 10
EN AW 6082-T6 aluminum alloy