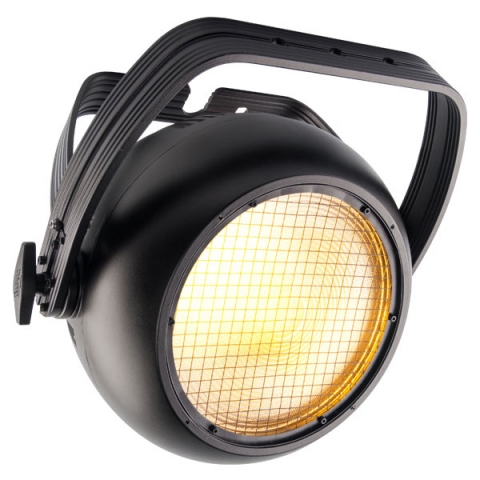 Chauvet Professional Strike 1
Details
Description
Strike1 is an outdoor-ready blinder powered by a 230 W warm white LED source. It is also an awesome strobe and a wide area floodlight. Its IP rated fan keeps it cool enough for use as a wash while IP rated direct power and DMX connections eliminate undesirable whips. An emulated "amber shift" warms the color temperature of the light as it dims to mimic incandescent lights.
Only located at 4Wall Los Angeles and 4Wall Nashville
Included with your Chauvet Professional Strike 1 Rental:
Safety Cable
True1 to Edison Male 6' Power Cable
Hanging Hardware
C/F Led Strike 1
We strive to provide impeccably maintained rental equipment for the entertainment industry that is prepped and ready for your event. Our experienced staff stands ready to help you with your lighting, video, rigging & production needs. Rental inventory availability may vary based on date and 4Wall location. In cases where your preferred item is unavailable, we'll do our best to suggest a suitable replacement.
Video
Downloads
Features
Intense single pod blinder/strobe rated IP65 for all-weather use
16-bit dimming control for smooth, perfect fades
Strobe functionality for high-impact effects on-the-fly
Beautiful warm glow made possible with emulated "red shift" to mimic incandescent fixtures
Multi-bracket allows you to create multi-fixture banks with ease
Easy to use OLED display
Adjustable Pulse Width Modulation (PWM) control to eliminate flicker on camera
RDM (Remote Device Management) for added flexibility
Light Source: 1 LED (WW) 230 W, (4.1 A), 2688 K, 50,000 hours life expectancyLight Source: 8 LEDs (Amber) 2 W, (0.7 A), 50,000 hours life expectancy
Color Temperature (at full): 2688 K
Color Temperature (at 10%): 1941 K