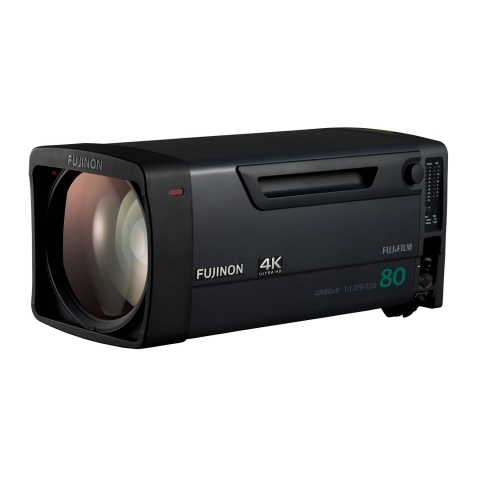 Fujinon UA80x9BESM-E 80x 4K Lens
Details
Description
The UA80x9 delivers outstanding 4K+ optical quality. The optical quality is based on large diameter aspherical elements designed by their latest optical simulation system. Also, the lens achieves 4K+ UHD optical performance from center to corner throughout the zoom range while suppressing image distortion due to a multi-group zoom system. Designed to produce the ultimate performance from today's new 4K 2/3" Ultra HD cameras.
The UA80x9 employs the latest High Transmittance Electron Beam Coating (HT-EBC) resulting in richer colors and greatly improved blue response and transmittance. HT-EBC, coupled with Fujifilm's exclusive Aspheric Technology, reduces ghost and flare and increases light transmission. A proprietary anti-fogging design minimizes lens fogging and reduces downtime due to moisture - a critical concern when shooting in all types of weather conditions.
We strive to provide impeccably maintained rental equipment for the entertainment industry that is prepped and ready for your event. Our experienced staff stands ready to help you with your lighting, video, rigging & production needs. Rental inventory availability may vary based on date and 4Wall location. In cases where your preferred item is unavailable, we'll do our best to suggest a suitable replacement.
Downloads
Features
1.2x, 2x Optical Extender
OS-TECH Image stabilization
Inner Focus
Quick Zoom
Focal Length: 1x: 9.0 - 720 mm; 2x: 18 - 1440 mm