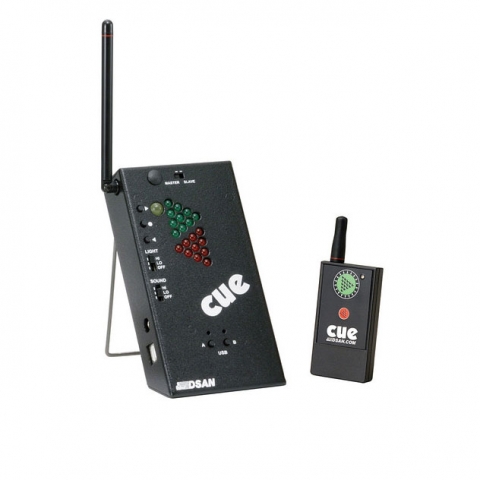 DSAN PerfectCue Mini Presentation System
Details
Description
PerfecCue Mini is a light and sound signaling system. It enables a presenter to send cues to a projectionist for "next", "back" and "screen blank" using a hand-held wireless transmitter. The cue light responds quickly and reliably to commands from the transmitter. Cue lights can be interconnected with Cat 5 or XLR cable and can trigger each other
We strive to provide impeccably maintained rental equipment for the entertainment industry that is prepped and ready for your event. Our experienced staff stands ready to help you with your lighting, video, rigging & production needs. Rental inventory availability may vary based on date and 4Wall location. In cases where your preferred item is unavailable, we'll do our best to suggest a suitable replacement.
Downloads
Features
Remotely control presentation software via keyboard commands delivered through two USB ports. Maintain mouse functionality.
Connect multiple cue lights via Cat 5 or XLR cable. Only one unit requires power.
Connect hand-held actuator for hard-wire backup.
Play selectable cue sounds through speaker or headphone jack. One Sound.
Match cue light and transmitter communications on selectable channels so that cue lights can be used in adjacent rooms.