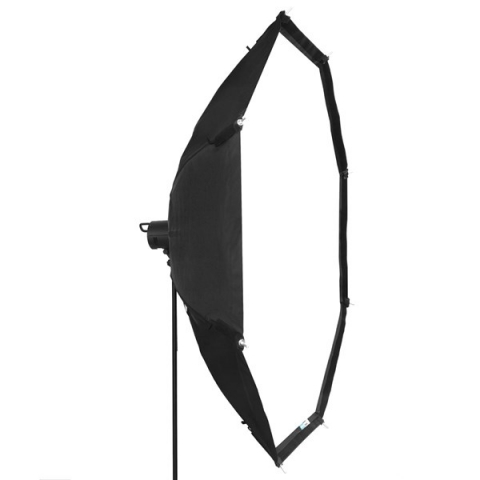 Chimera OctaPlus 5 Hi-Heat
Details
Description
The Chimera OctaPlus Hi-Heat Expandable Lightbank 5' is constructed with heat-resistant material, making it possible to use a 3,200W hot light, as opposed to a 1,200W light in the standard OctaPlus. It has a soft silver interior with a graduated baffle for very even light spread.
Included with your Chimera OctaPlus 5 Hi-Heat Rental:
Chimera Bank Octaplus 5 Hi-Heat
Internal Baffle
Front Screen
Curved Poles
Storage Bag
Octaplus 7 Hi-Heat Expansion Bank
Octaplus 7 Front Screen
Octaplus 7 Expansion Poles
Octaplus 7 Storage Bag
We strive to provide impeccably maintained rental equipment for the entertainment industry that is prepped and ready for your event. Our experienced staff stands ready to help you with your lighting, video, rigging & production needs. Rental inventory availability may vary based on date and 4Wall location. In cases where your preferred item is unavailable, we'll do our best to suggest a suitable replacement.
Features
5ft Diameter
Soft Silver Interior
Even Light Spread