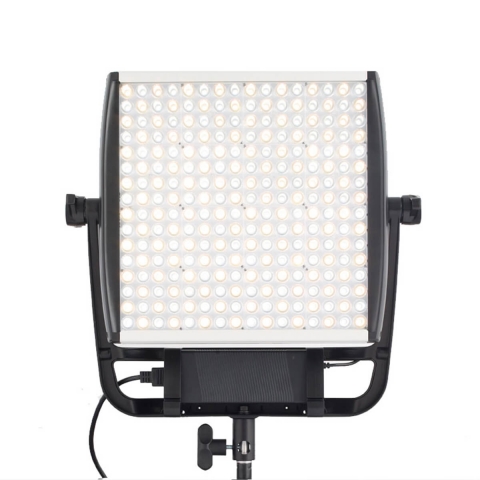 LitePanels
Litepanels Astra 1x1 Bi-Color LED
Details
Description
The Astra series is designed with high CRI, surface mount LEDs and paired with TIR optics. These tightly binned LEDs and fine-tuned optics provide the ASTRA 1x1 with superior color reproduction and a light output that is up to four times brighter than traditional LED panels. This higher intensity results in a longer throw and illuminates a wider area, allowing the panel to compete with strong exterior light sources or illuminate a large area effectively with just a single fixture.
Included with your Litepanels Astra 1x1 Bi-Color LED Rental:
PSU w/ Bracket
AC Cord
Gold Mount Adapter Plate
Gold Mount to D-tap cable
DMX Module w/RJ45
Roadcase
We strive to provide impeccably maintained equipment that is prepped and ready for your next event. Our experienced staff stands ready to help you create the perfect lighting and video experience. You will receive a rental quote back within 1 business day.
Downloads
Features
Output is up to 4X brighter than traditional LED panels
High performance LEDs with custom paired optics
Higher intensity = Longer throw = Wider effective beam spread
High color rendition (CRI)
Adjustable (daylight to tungsten), accurate color temperatures
Efficient thermal management with user selectable dual cooling modes
Completely silent passive cooling mode
Ultra-quiet active cooling mode with double light output
Ultra-smooth dimming from 100% to 0
No noticeable color shift throughout the entire range
Flicker-free at any frame rate or shutter angle