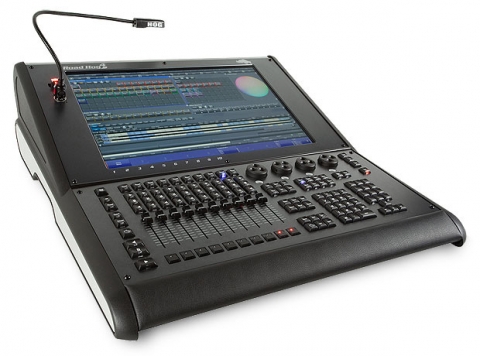 High End Systems Road Hog 4
Details
Description
High End Systems Road Hog 4 features a 22" multi-touch display with networking and Art-Net outputs. The programming interface remains familiar to the Hog family allowing the user to transition across the whole range without sacrificing work flow.
Included with your High End Systems Road Hog 4 Rental:
Goose Neck Lamp
Keyboard
Trackball
Dust Cover
AC Cord
Road Hog 4 Roadcase
We strive to provide impeccably maintained rental equipment for the entertainment industry that is prepped and ready for your event. Our experienced staff stands ready to help you with your lighting, video, rigging & production needs. Rental inventory availability may vary based on date and 4Wall location. In cases where your preferred item is unavailable, we'll do our best to suggest a suitable replacement.
Video
Downloads
Features
Robust Hog 4 OS operating system
Hog-Net connector
Fixture-Net connector
Unlimited simultaneous crossfades
Internal solid-state hard drive
One internal 22-inch 10-point touchscreen
One external DVI-I monitor/touchscreen supported
10 manual playback faders
Four expanded-wheelset encoders
12 user-assignable function keys
Kensington security slot
Integrated dimmable white lap work light
Integrated dimmable blue vent light