The Origin of the Name 4Wall
By Drew Quinones
Created Jan 13, 2017, updated Mar 6, 2017 in
General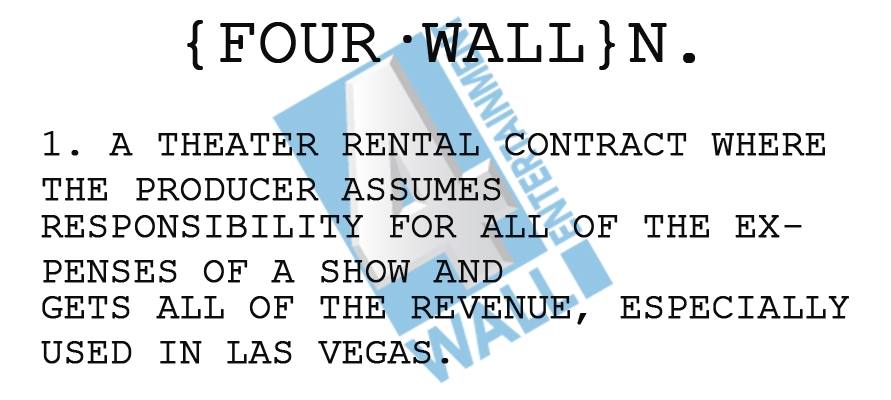 Have you ever wondered what the 4Wall name actually means? Look no further!
The origin of the name 4Wall: as told by co-founder Bill Lairamore.
In a four-wall rental contract for a theater, the producer arranges and pays for all the production elements. In the Broadway houses in New York, the stagehand contract doesn't permit production elements from one show to be used in a subsequent show. In Las Vegas, many of the hotels will not financially back production shows, so the producer has to bring in the production equipment, as well as the show.
So the name 4Wall Entertainment proceeded from the idea that if you have a space needing theatrical equipment, we were the company with the knowledge and equipment to supply it.