About Us
4Wall In The News
Tyler Oplinger and Andrew James Light Kane Brown's 2018 Tour With Gear from 4Wall
By Drew Quinones
Apr 24, 2018, updated Nov 8, 2022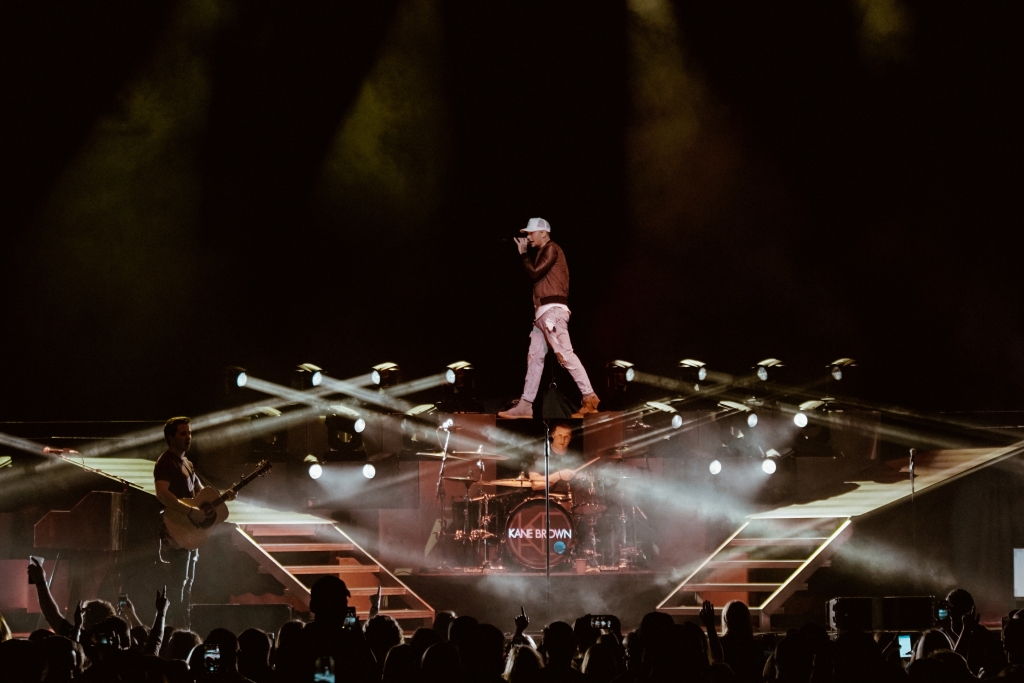 Nashville, TN- Rising country music star Kane Brown hit the road this year as the opening act for Chris Young's 2018 Losing Sleep World Tour. The 24-year-old broke into country music by way of Facebook and YouTube and has been on an uphill trajectory ever since. Project Manager Tyler Oplinger and Lighting Designer Andrew James were tasked with creating a lighting design for the tour and turned to 4Wall Entertainment for the gear.
Planning for the tour began around August of 2017. LD Andrew James approached PM Tyler Oplinger with the initial idea of putting fixtures on top of stacked cubes.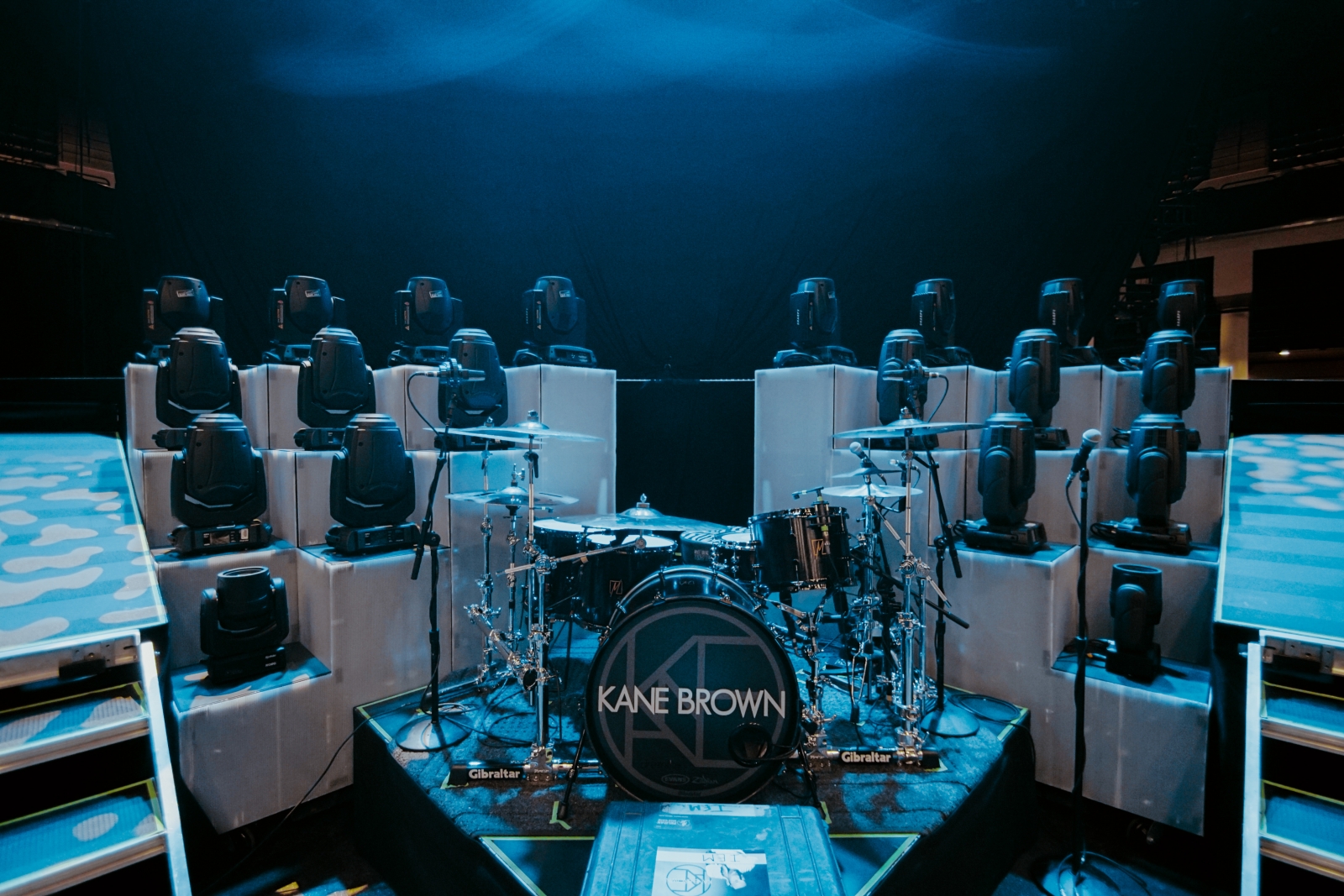 "I took that idea and went through roughly 18 different mockups of how we could incorporate it into an efficient, visually dynamic set before we ended up with what we have today," said Oplinger. "We knew at the start of 2018 we would be in a direct support slot so we wouldn't have a lot of stage space to work with, but having a very active and energetic artist/band, we wanted to give them a set that was not only exciting to look at but also fun for them to use during the show."
The lighting duo had two main goals when it came to designing the set - be different and do a lot with a little. They wanted to break free from traditional lighting designs and create something new and exciting.
"We knew that we would need to have a cart or tower based lighting, but those have been done a million times," explained LD James. "One day I had the old Atari game 'Q*bert' stuck in my head and I realized that we could put lights on cubes which is something I've never seen done before."

Their set is extremely versatile and allows it to be utilized for a variety of different sized venues and acts. It needed to look big on larger arena stages, fit on club sized stages and work for opening slots at large festivals.
"If we have to play in a smaller venue we have a 'B' rig that basically eliminates the use of the large carts, walkway, and stairs and just brings the outside cubes in tighter to the larger ones to create two larger clusters of cubes," explained Oplinger.
The set was also designed to be very efficient for loading in and set changes in between acts. The whole rig is made up of only 11 pieces that have to be wheeled on and off the stage. All of the lighting fixtures stay mounted on top of the cubes at all time but can be easily unmounted if needed.
"The set as a whole is very plug and play which makes for very quick set up and tear down," said Oplinger. "It takes us about 30 minutes to completely set the stage and only about 8-10 minutes from the last beat of our set to get everything off the stage."
4Wall provided 18 Robe Pointes which were the workhorses of the rig. The LD utilized the fixtures' strong beams for multiple looks throughout the show and also as a wash light.
"Some songs I make the beams tight and powerful, and in others, I would zoom them out for a softer touch," said James. "When the Pointes are zoomed all the way out with the frost fully engaged they create a great backlight wash which I used to silhouette Kane and the band or to add some color to the stage."
Clay Paky Sharpy fixtures were the main beam source and provided a very impactful element to any look.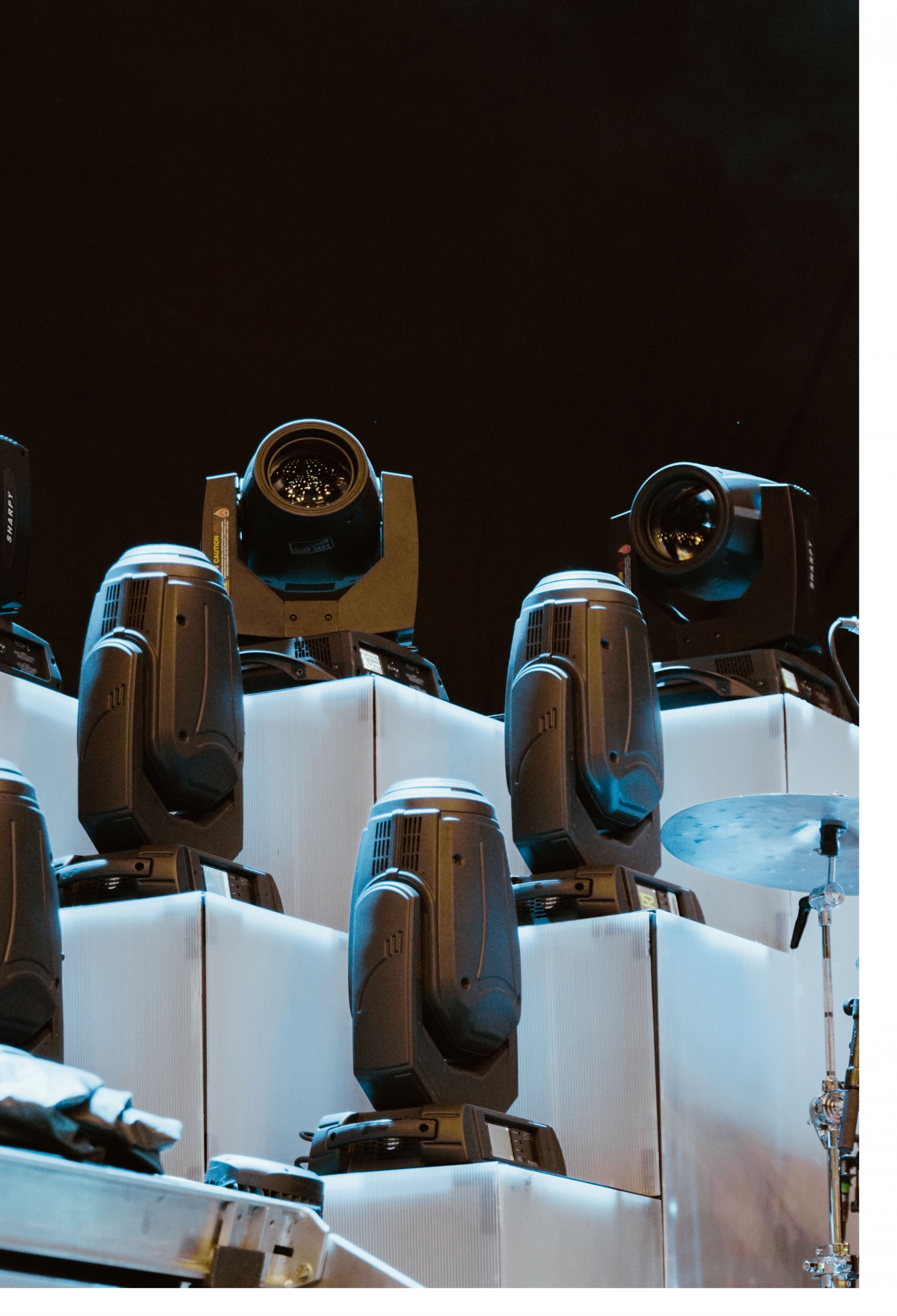 "With the 10 Sharpys on top of our 18 Pointes they really helped drive our up-tempo songs," said James. The two fixtures really complimented each other well and provided a great one-two punch."
4Wall also provided a handful of Robe Spikies that were primarily used as a backlight wash to silhouette Kane and company. The LD utilized the Spikie's continuous pan and tilt capability for some audience hits and rotating bursts.
Elation SixPar 200s were used inside the cube clusters to make the cubes glow. The illuminated cubes really brought the set to life and produced a more three-dimensional feel.
"There are a few songs where I have the cubes glowing or used them as quick hits to emphasize certain moments," explained James. "They're also used in between songs to provide a small amount of blue light for the band to see on stage and to keep the audience interested so there aren't long periods of blacked out dead time."
The control system was comprised of 1 MA Lighting grandMA2 Light console and 1 MA 8Port Node.
Kane Brown is currently on the second leg of the tour which will conclude in May. LD James spoke of the gear and service 4Wall provided.
"Our service from 4Wall has been top notch from the beginning and they have truly done a great job making us feel at home and welcomed members of their lighting family," said James. "The quality of the gear that we've received whether it's a light fixture, a cable, or any other piece of gear, have all been in great condition."