About Us
Press Center
"So You Think You Can Dance" Tours with 4Wall Nashville
By on Dec 4, 2013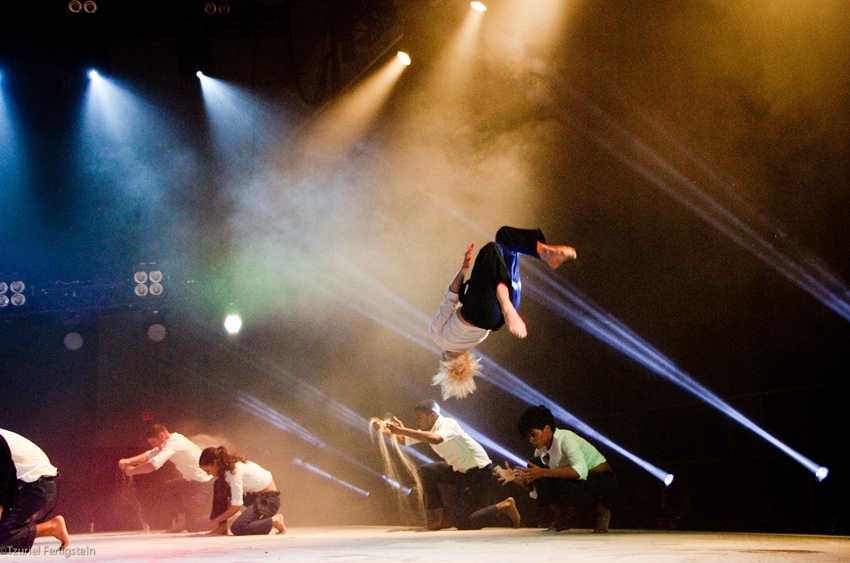 Based on its live television counterpart, the "So You Think You Can Dance" Tour hit the road this fall with lighting from 4Wall Nashville.
Raj Kapoor Productions teamed with Magneto Live Design and LD Drew Gnagey to set the stage for the television show turned tour, which featured many of the talented TV cast members.
"This show is incredibly unique," said Gnagey, "The musical selections include many different genres and styles, as do the dance performances themselves. A design concept for a song may look great based on the music style, but once the dancers are added in, it may not work. A lot of effort is put in to making sure there is balance between the production design and what the dancers are doing on stage."
Gnagey selected gear from 4Wall Nashville that would put him in a position to create a variety of looks for the show. He sought a balance in conventional lighting, moving lights, and LEDs. "Our conventional fixtures give us some punch, while also lighting the intimate moments utilizing a row of Altman MR-16 strips along the downstage edge. I added the MAC 301s after being impressed by their zoom range and color saturation. I knew they would work well for us as side-lights."
The gear list also called for a small-format profile fixture with an animation wheel. MAC 700 Profiles filled that need, while MAC2000 Washes were used to provide a wide zoom range and a bit of output.
"We also added Clay Paky Sharpies," said Gnagey, "they are a staple for us as they are so fast and bright. We actually have to be careful not to overuse them. I think we do a great job on the show making sure the 'look' of the Sharpy doesn't get worn out."
The extremely immersive show has been a hit with audiences who are familiar with the TV show as well as those who are simply interested in dance. Each dancer exhausts themselves during the performance drawing the audience in while leaving them wanting more.
As far as lighting gear and service, Gnagey was not left wanting:
"Working with 4Wall was seamless. They were great at coordinating the logistics of turning what was on paper into reality. The level of support the tour received is second to none. We look forward to working with 4Wall again on this and other projects!"