About Us
4Wall In The News
Seeing Eye Lighting Design Chooses 4Wall Las Vegas for Facebook Developer Conference
By Drew Quinones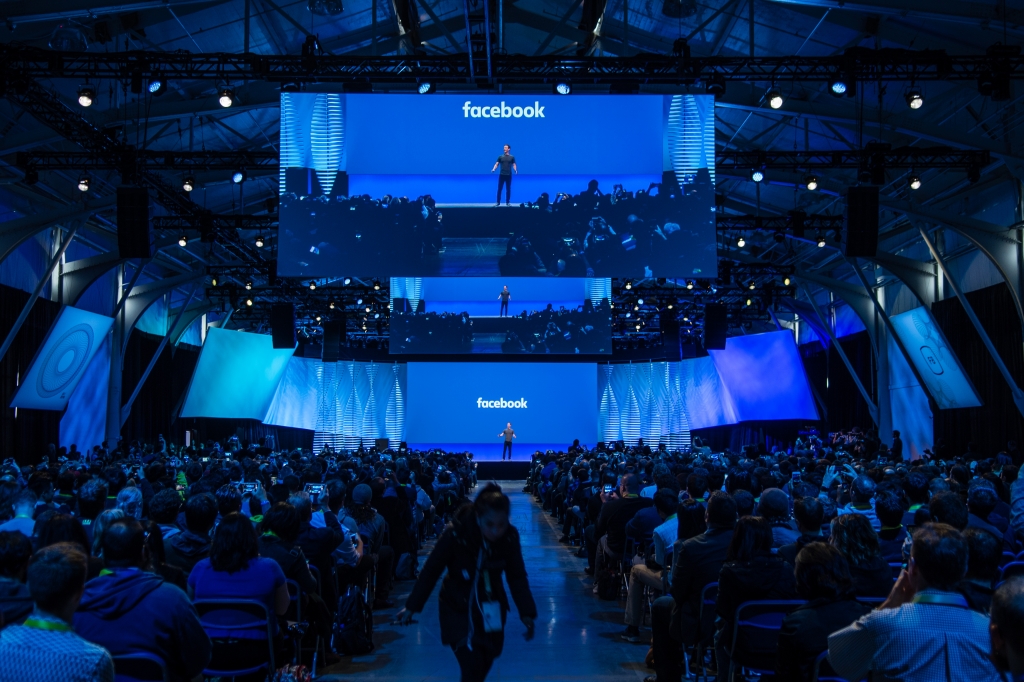 Facebook's F8 Developer Conference brings together developers and entrepreneurs who build products and services around the social networking website. This year it was held at Fort Mason in San Francisco, CA with 4Wall Las Vegas providing the lighting gear. The event kicked off with a keynote speech by Facebook founder Mark Zuckerberg, along with other presentations from various Facebook executives.

Seeing Eye Lighting Design and Principal Lighting Designer Paul Efron were tasked with the overall design for the event. This was Efron's 7th F8 conference. He spoke of the conference's growth, "The event has grown substantially both in scale and profile," Efron says.
"Over the years our client, Fountain Valley & San Francisco based production house FNTECH,and executive producer Jeremy Muir partnering with Facebook and their design teams, have expanded their vision as to what encompasses the attendee experience as the event has grown."
Efron and his team had to embody the growth of the conference in their design and bring forth new, innovative, and exciting lighting and visual experiences to delight the attendees. "FNTECH along with scenic designer Rick Goodwin provide us with an amazing vision, canvas, and desire to stretch the boundary more each year," explained Efron.
Efron continued, "Facebook's design teams have also been eager to use a myriad of the latest lighting and visual design technologies, including pre-visualization technologies, projection mapping, and this year the use of Kinetic lighting technology."
The F8 conference was held Fort Mason, which was originally established as a coastal fortification in the 1860s and later served as headquarters of the San Francisco Port of Embarkation between 1910 and 1963. Fort Mason is in the list of historical landmarks and is a federally regulated site, which presented challenges for the lighting design team.
"It goes without saying that producing an event of this scale on such a sensitive and historic site, required a massive amount of detailed planning, coordination, and management of trucking, rigging, power distribution, heavy equipment and labor procurement," said Efron.
The event occupied two of the three piers. The general session and the evening performance by the band Chvrches were held in Pier 2, the Herbst Pavilion.
Pier 3, the Festival Pavilion, was used for Facebook to showcase and exhibit their latest innovations and products including an installation by Oculus Rift providing exciting demos for the attendees.
The Cowell Theater and multiple outdoor tents were set to accommodate additional breakout sessions. A live TV studio was built in the Southside Theater providing live coverage of the event for the web.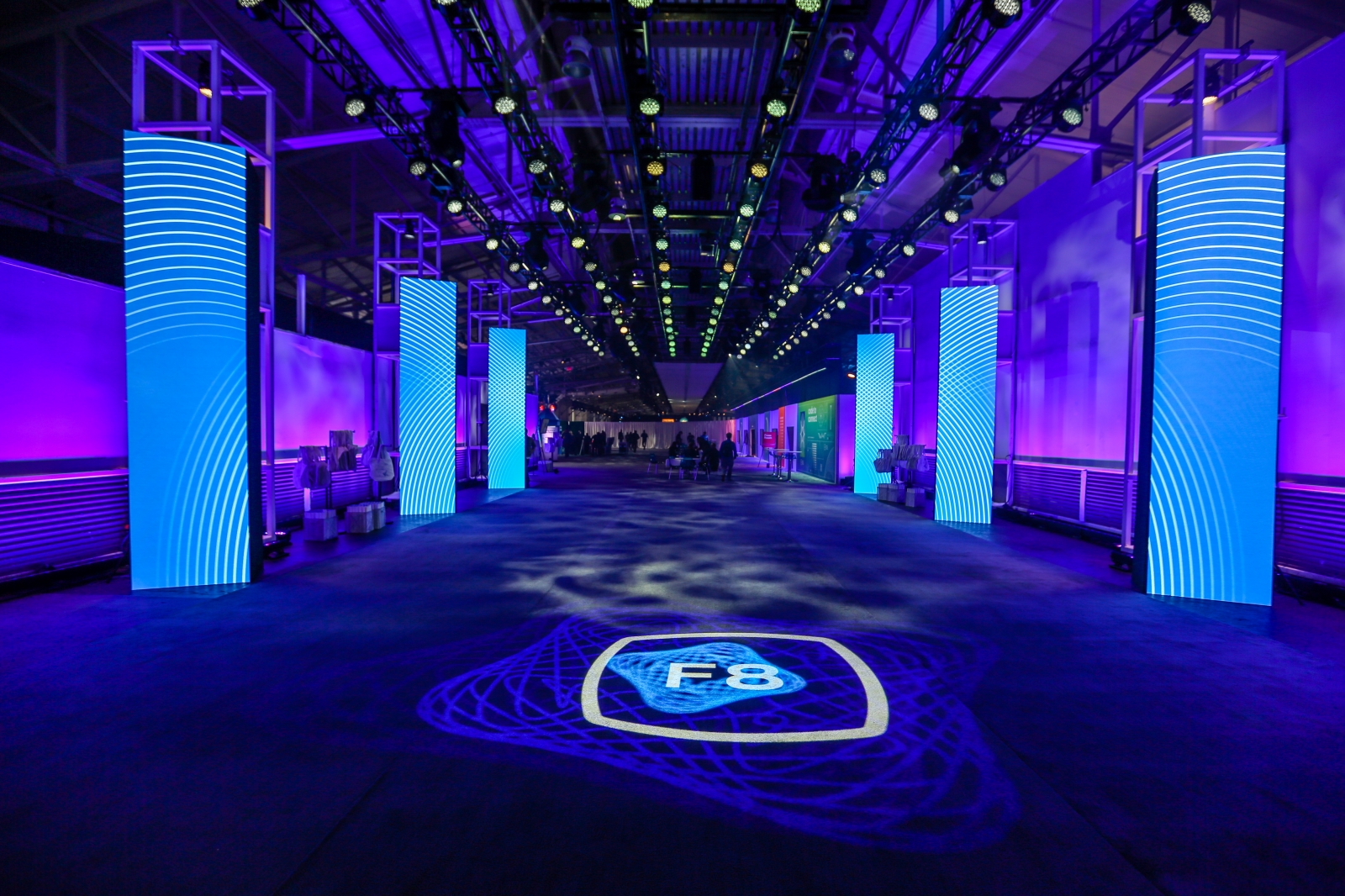 The LD's main objective with his lighting fixtures was to create a singular cohesive look and feel in all the occupied areas of the venue.
Efron was impressed with low power, great brightness and color programmability of the Martin MAC Aura and ETC Source Four LED Series 2 Lustr provided from 4Wall.
"These LED fixtures were vital parts of our design language. The versatility of these fixtures make them indispensable tools, as we look to isolate design elements with a higher level of granularity," said Efron.
For the control, Efron went with the grandMA2 console. "This console allowed us to program the entire venue from the distributed network and maintain show file integrity with multiple programmers working simultaneously," explained the LD.
The event was a great success. It will be hard to imagine what's in stores for next year's F8 conference given the lighting and production crews always set out to outdo the previous year's show. Efron was not only extremely satisfied with the event but with his equipment provider's service.
"Our long standing relationship with 4Wall is continually reinforced by the incredible level of service and attention to detail they regularly provide. This production ethic is shown on an ongoing basis from initial quote to design iteration and shop prep through install, show and finally strike. 4Wall continues to be an outstanding partner in our production goals."
For more information on Seeing Eye Lighting Design, visit www.se-ld.com and on Facebook.
Photos by Jeremy Waldorph