About Us
Press Center
McCallum Theatre Adds VL4000 Spots from 4Wall
By on Dec 22, 2014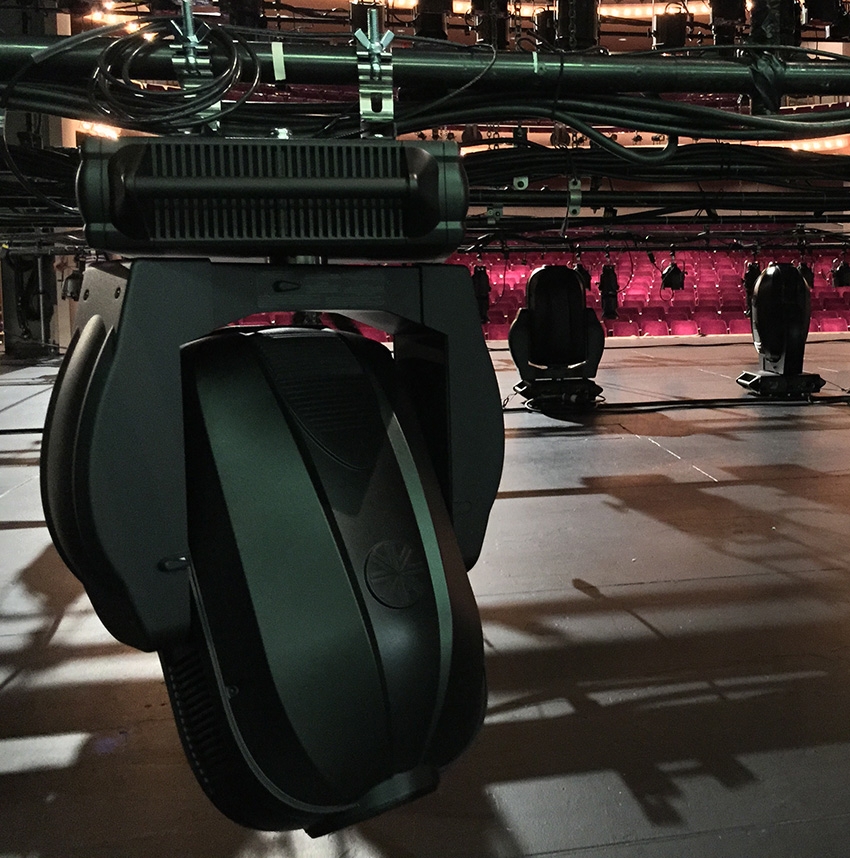 Palm Desert, CA- Since its opening in 1988, the McCallum Theatre has stood by the charter of its founders to serve as a completely state of the art performing arts center. The venue's production team, led by Production & Lighting Director Keith Smith, is no exception to this rule.
The 1,100 seat theatre plays host a wide variety of concerts, theatrical performances, and variety acts each and every year that keep the lighting division properly challenged. Incoming tour designers rely on Smith and his team to provide a house rig filled with exceptional technology.
This year Smith set out to upgrade the McCallum's moving light repertoire, eventually settling on a purchase of 14 Vari-Lite VL4000 fixtures from 4Wall Entertainment Lighting.
As the McCallum is a non-profit theatre, Smith weighs any purchase carefully. His goal is to invest in equipment that will not only be reliable, but also relevant a few years down the road.
"I don't get to swap out fixtures that often, so they must have staying power," said Smith. "I was also looking for a light that touring designers would have faith in. It had to be something that might be even better than what gets requested in riders."
The VL4000 caught Smith's attention with not only its brightness and optics, but also its inclusion of shutters at the right price point.
"Having the ability to focus on a square table on stage without needing a genie and crew is very nice," said Smith.
Expecting a great deal from the fixtures, Smith and his team have not been disappointed with the units since their arrival last month.
"I love them and want more. Our crew is really enjoying the different ways they can be hung, as well as the ability to set addresses without having to power the units on. One visiting designer who used them for his act described them as 'stupid bright'. I think Vari-Lite knocked it out of the park with this fixture."
Boasting 33,000 lumens, the VL4000 also features a 25,000 lumen output "Studio" mode that operates in an ultra-quiet capacity. Smith looks forward to taking advantage of the versatility soon.
"We have an upcoming symphony date; their team wants moody looks on the shell. It will be nice to put the fixtures in studio mode and not worry about fan noise annoying our audience."
For more information on McCallum Theatre, visit www.mccallumtheatre.com