About Us
4Wall In The News
Lightswitch, 4Wall Systems & Design Light Facebook HQ's New Event Space "The Museum"
By Drew Quinones
Oct 29, 2019, updated Sep 12, 2022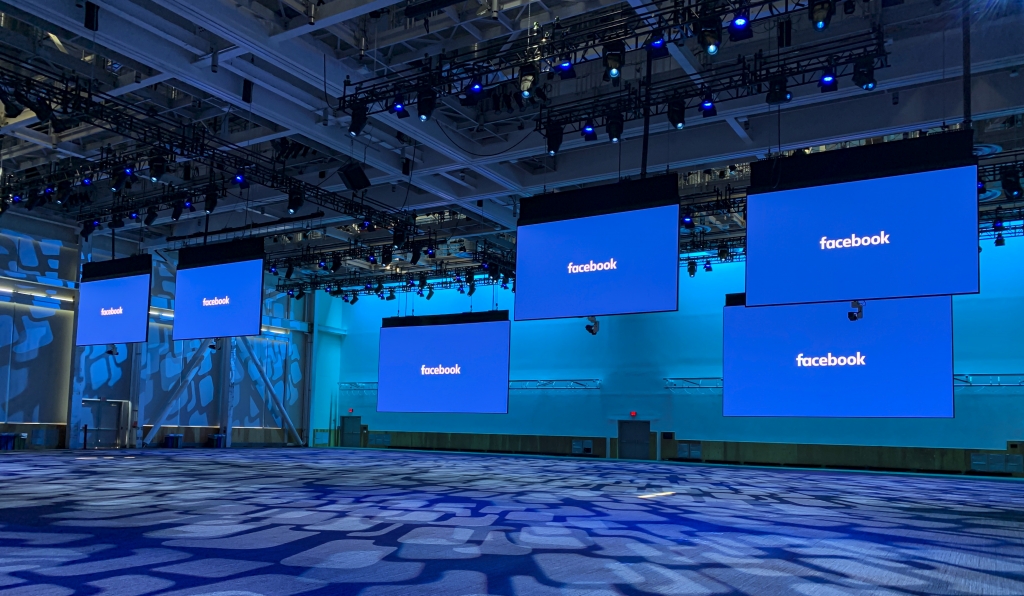 Menlo Park, CA- In 2018, Facebook expanded its existing footprint in Silicon Valley by adding a new highly sustainable building featuring a 3.6-acre rooftop garden, an amphitheater-style courtyard and more. Designed by Frank Gehry and built in less than 18 months, the new space also features a 20,000 sq. ft. multipurpose event center employees refer to as "The Museum." 4Wall Systems & Design supplied and installed the space's event lighting system that was designed and specified by Lightswitch.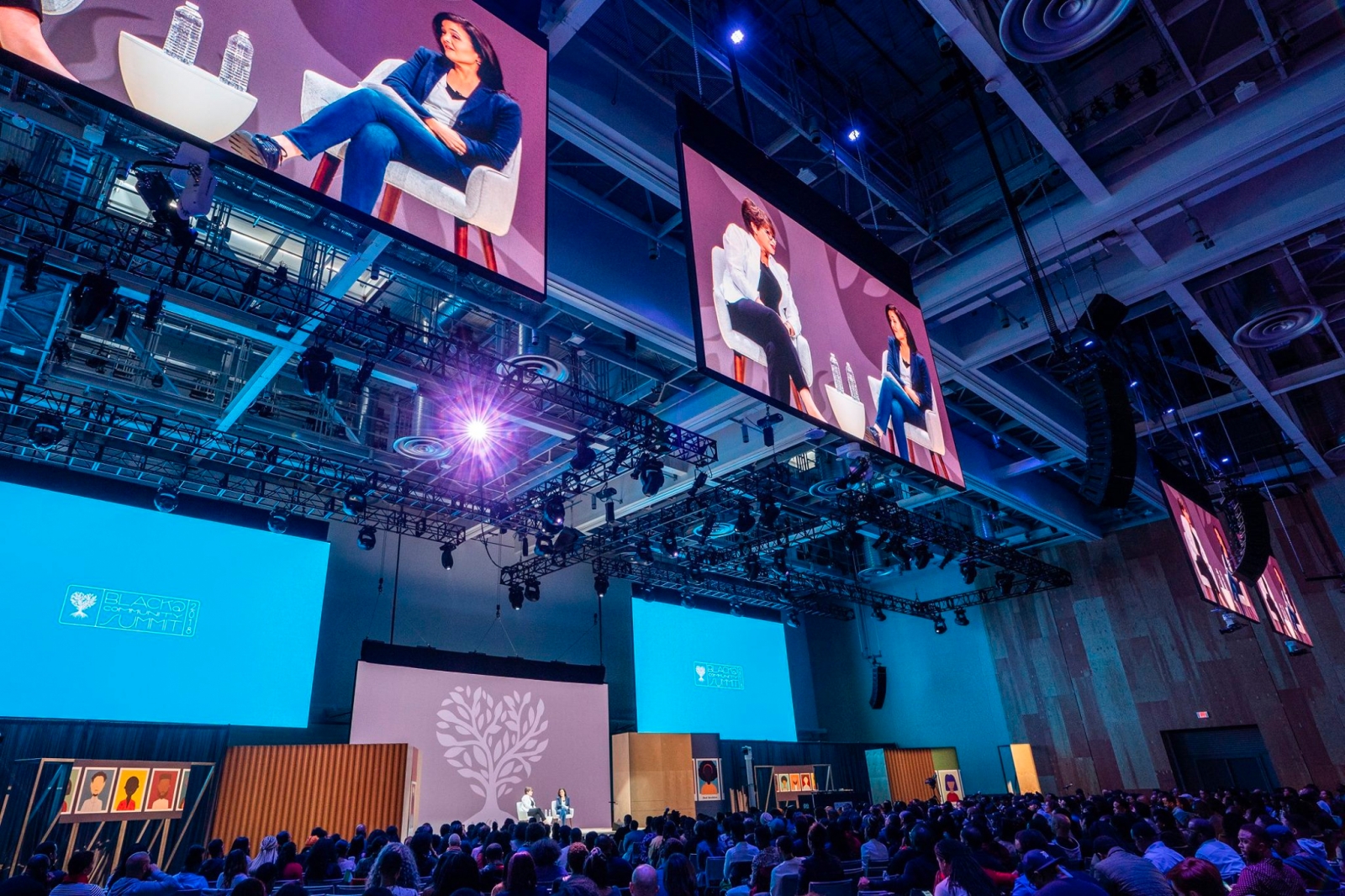 The space was designed to host convention-sized events on-site and be completely configurable for medium and small events or breakout sessions.
"Facebook wanted a permanently installed event lighting system to effectively light their re-configurable room for recording, broadcasting, streaming, or just plain all-out rock and roll," explained Lightswitch LD John Cumiskey. "The design was developed to allow the system to provide high-quality stage lighting, while also providing dramatic effects and branding throughout the room."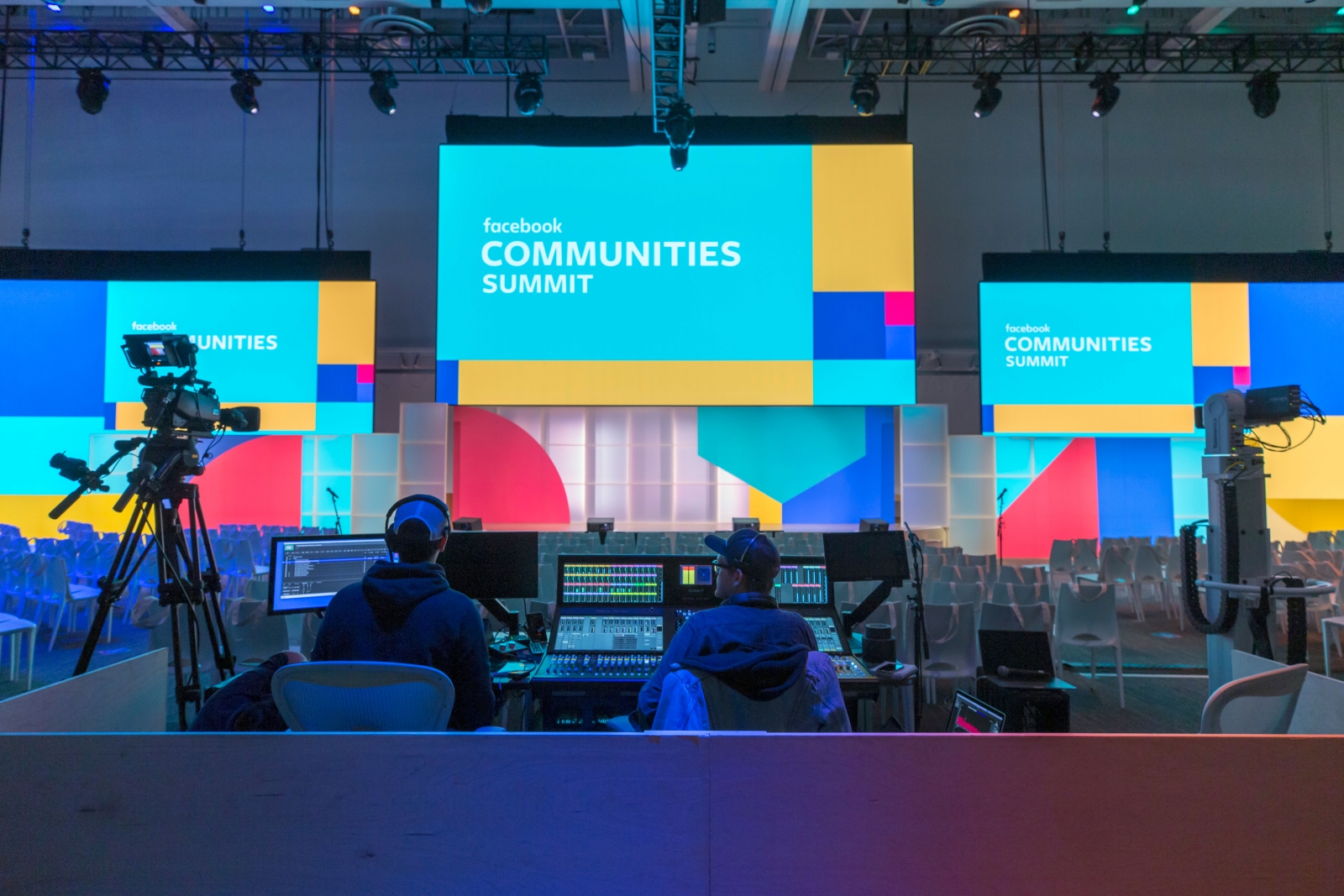 With the majority of the events needing to be on camera, High End Systems SolaFrame 3000 moving lights were specified. Their high output and 'High Fidelity' engine provided better than 90 CRI.
"The CRI was extraordinary on-camera compared to other fixtures of similar output and design," said the LD. "The SolaFrames are used in front, top, and back light positions and are the workhorses of the rig allowing for tightly focused stage washes as well as large scale ambient patterns."
4Wall also provided Chroma-Q Color Force II and Studio Force II LED battens. The Color Force II fixtures are utilized to illuminate the lightly colored walls like a cyc. The Studio Force II fixtures operate as a ground row or foot light as needed.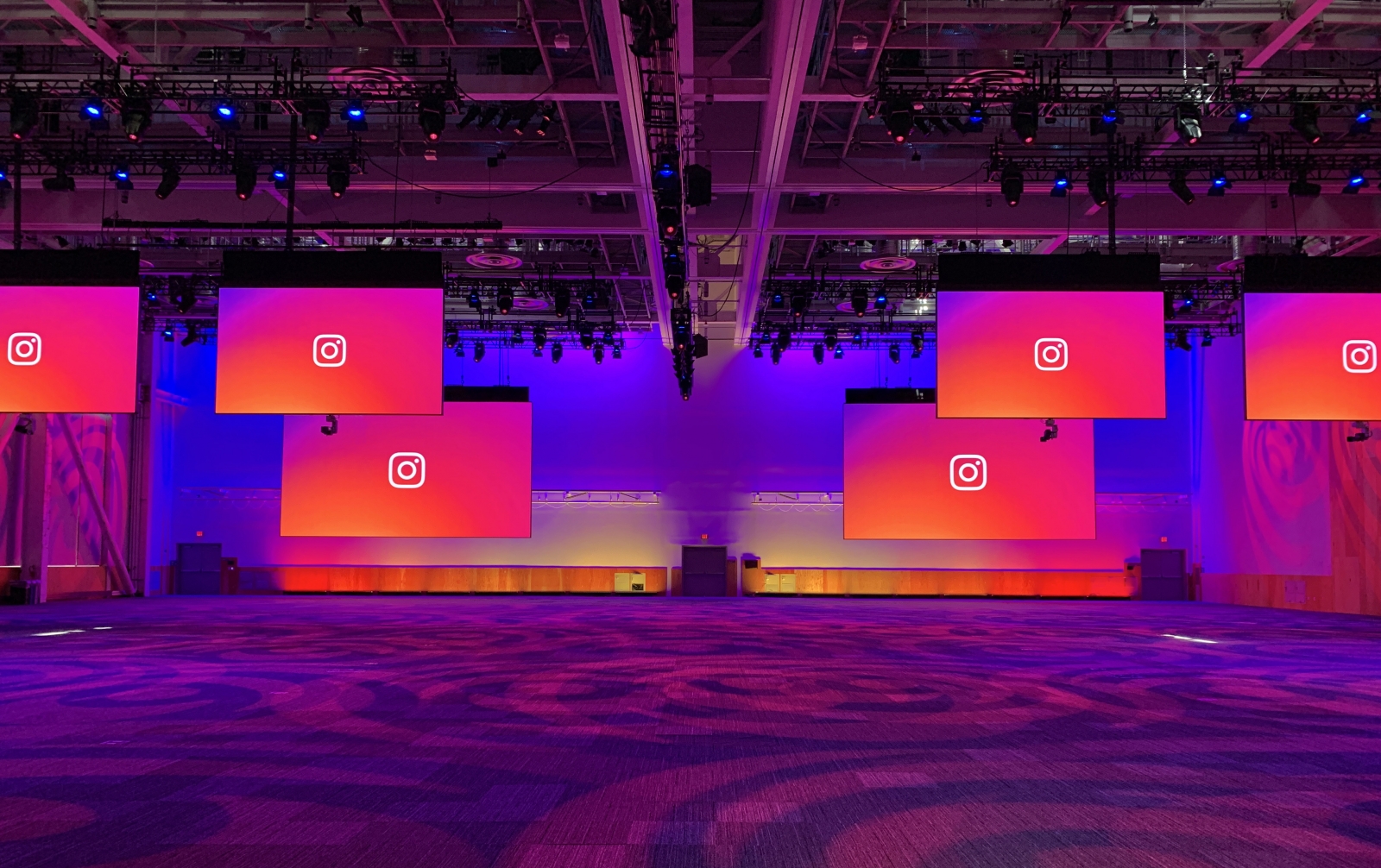 Over 120 ETC Source Four Series 2 Daylight LEDs provide a high-quality light system for all stage configurations used in addition to the moving lights. They can also be utilized as a simple rig when an advanced technician is unavailable for an event.
ETC Desire D60 luminaires provide a static audience wash so the team can bathe the room in color or a 5600K white for the camera.
"They provide punchy color, but also beam control," explained Cumiskey.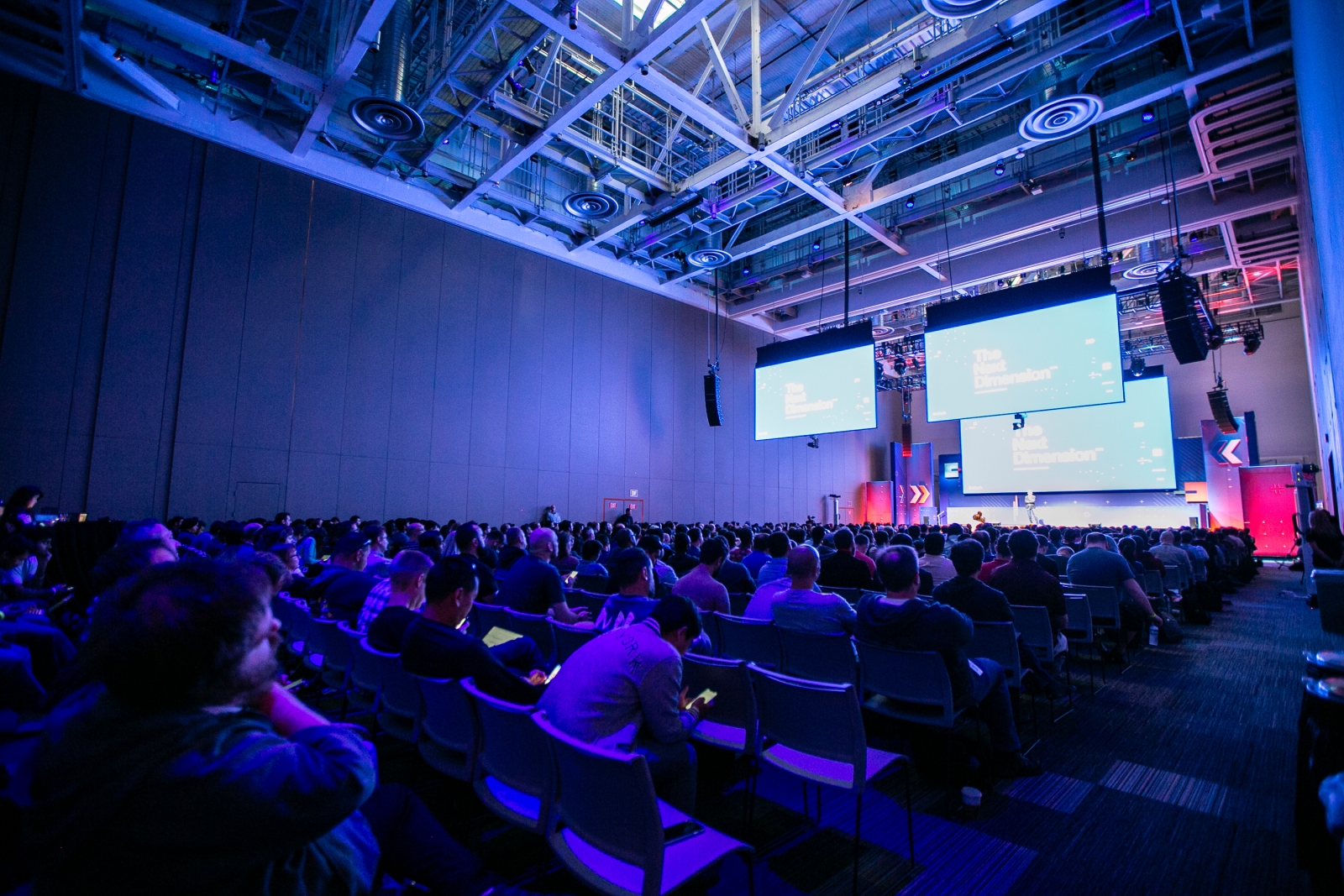 Over 740' of Tyler GT Truss was pre-rigged at the 4Wall shop before arriving at the worksite for installation. This significantly shortened the load in schedule, which was critical for the busy venue and short timeline.
"The GT Truss also allows the fixtures to be tucked into the truss, lowering the profile of the rig and making it feel more streamlined," said Cumiskey. "Another advantage is the truss' legs allow yearly maintenance of motors and equipment without additional support stands or other hardware."
Cumiskey spoke of the service 4Wall provided, "The entire 4Wall team was great and professional as always. They stepped up and worked enthusiastically to make sure both the designers and the client were getting the system and serviced they desired."