About Us
Press Center
Design One Chooses 4Wall New York for Delpozo Fashion Week Event
By on Nov 2, 2014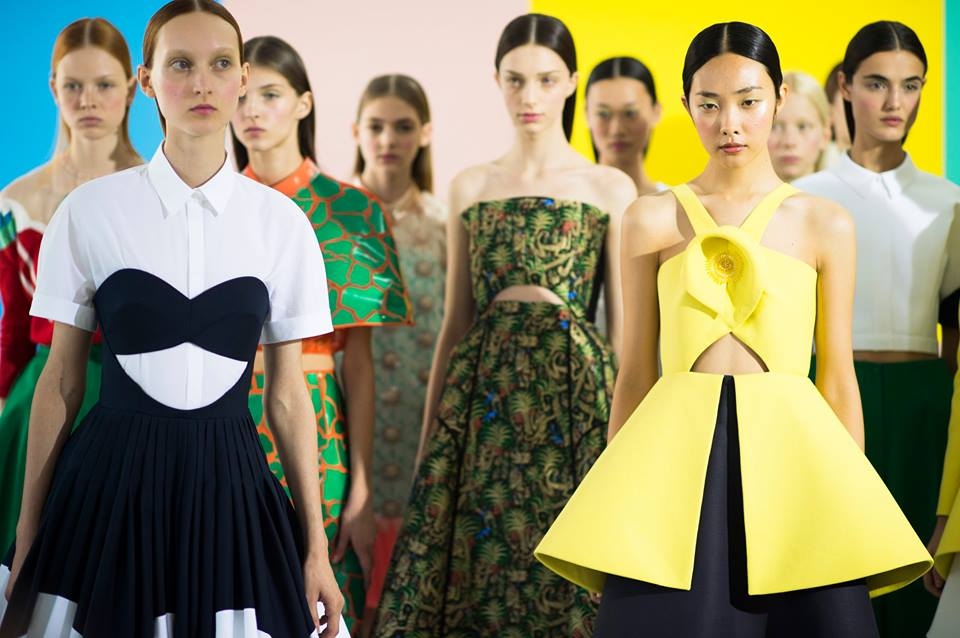 New York, NY- Madrid based designer brand Delpozo cited the use and perception of color as the focal points of their Spring/Summer 2015 collection. For the New York Fashion Week unveiling of the collection, the brand turned to Design One New York and Lead Designer Christien Methot to ensure potential buyers would see everything they envisioned.
In addition catering to the onsite attendees, the entire show was streamed live on the Delpozo website. The sophisticated feel of the venue, and the pieces themselves, needed to shine through in person and on film.
"We were tasked with providing crisp, bright illumination of the venue that would allow the buyers at the live show to see the most intricate details in the clothing, while also providing an environment that would allow the photographers to capture the show in stills and video images," said Methot.
Venue 305, the space hosting the runway show, was a clean white space that offered the designer a great opportunity to use indirect or even bounce light to fill the room. Methot turned to 4Wall New York to provide a variety of HMI fixtures to fit his needs.
"Using HMI Power Pars we were able to fill the majority of the runway area evenly," added Methot. "We then added more illumination as the models turned the last corner of the serpentine runway by adding a few Arri 1.2k HMI fresnels as bounce and direct light. This allowed the cameras in the venue to get the foot candles they required."
In addition to the clean white feel of the venue, huge windows filled the space with daylight. This was no problem for the fixtures Methot chose.
"The HMI lamps were great and did not need to be color corrected at all. The lumen per watt out of the Power Pars and Arri Fresnels was fantastic."
Methot also praised the quality of the equipment provided by 4Wall.
"The gear from 4Wall was clean and very well maintained. This, coupled with a great Design One crew, made for a very tidy install and a very happy client."
For more information on Design One Lighting Design, visit them here