About Us
Press Center
DancerPalooza Gets Down with Gear from 4Wall LA
By on Sep 19, 2014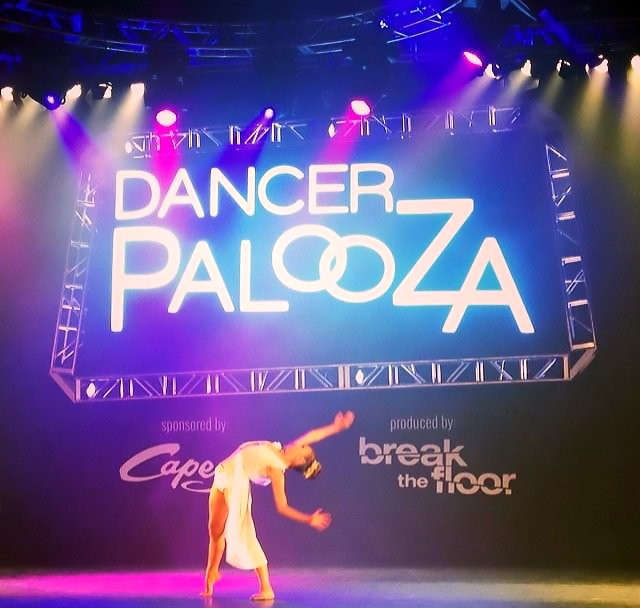 Long Beach, CA- DancerPalooza, a 6-day dance event, recently hit the Long Beach Convention Center with lighting equipment provided by 4Wall Los Angeles.
Break the Floor Productions is the creator of DancerPalooza. The company recently relocated from New York to Los Angeles to be closer to the commercial dance scene, and based on the turnout for this year's incarnation of DancerPalooza, the decision was a sound one.
Jeff Stroming, VP of Production for Break the Floor and Production Manager for DancerPalooza, spoke of the event's success.
"Over 2,000 dancers partook in dance classes, performances, and parties led by energetic dance stars representing every side of the dance spectrum. Six or seven smaller dance intensives make up the event, and each one culminates in either a performance or music video premiere on the main stage."
To say that the event required a versatile lighting package for a variety of locations would be an understatement.
"We were dealing with a main performance stage as well as an exhibit hall with 150 vendors. There were also 25 breakout rooms with varying amounts of trussing, lighting, and projection in each room," said Stroming.
Challenges were abundant at the convention center. The team dealt with rigging points that were at a relatively low height of 20 ft., so space had to be maximized to create a tall set experience for the attendees.
Break the Floor worked closely with 4Wall, who also provided the rigging package for the show, to make sure the correct gear was specified.
"Another unique challenge," said Stroming, "was that the main stage was a mere 100 ft. from the beginning of the exhibit area in the same hall. Through a combination of turning off lighting fixtures in the hall and erecting temporary walls with drape, we were able to minimize the lighting and audio spill into the exhibit hall."
As for the fixtures that stayed on, including those on the main stage, Stroming turned to Martin MAC Vipers and Clay Paky Sharpies amongst others.
"We chose the MAC Vipers for their versatility and incredible range of effects. If you zoom and iris all the way, it has a great hard edge, and if you zoom all the way out you have a huge wash. I especially love having a rotating gobo with the animation wheel going at the same time, then shifting focus points - you can get some really fascinating looks."
Joining Stroming on the lighting team were Lighting Director Jacob Soto and Programmers Dallas Gaspar and Ryan Kanarek.
For more info on Break the Floor Productions, visit www.breakthefloor.com