About Us
Press Center
4Wall Systems & Design Installs AV System for an All-New Drive-Thru Pizza Concept, Fly Pie
By Drew Quinones on Jul 19, 2021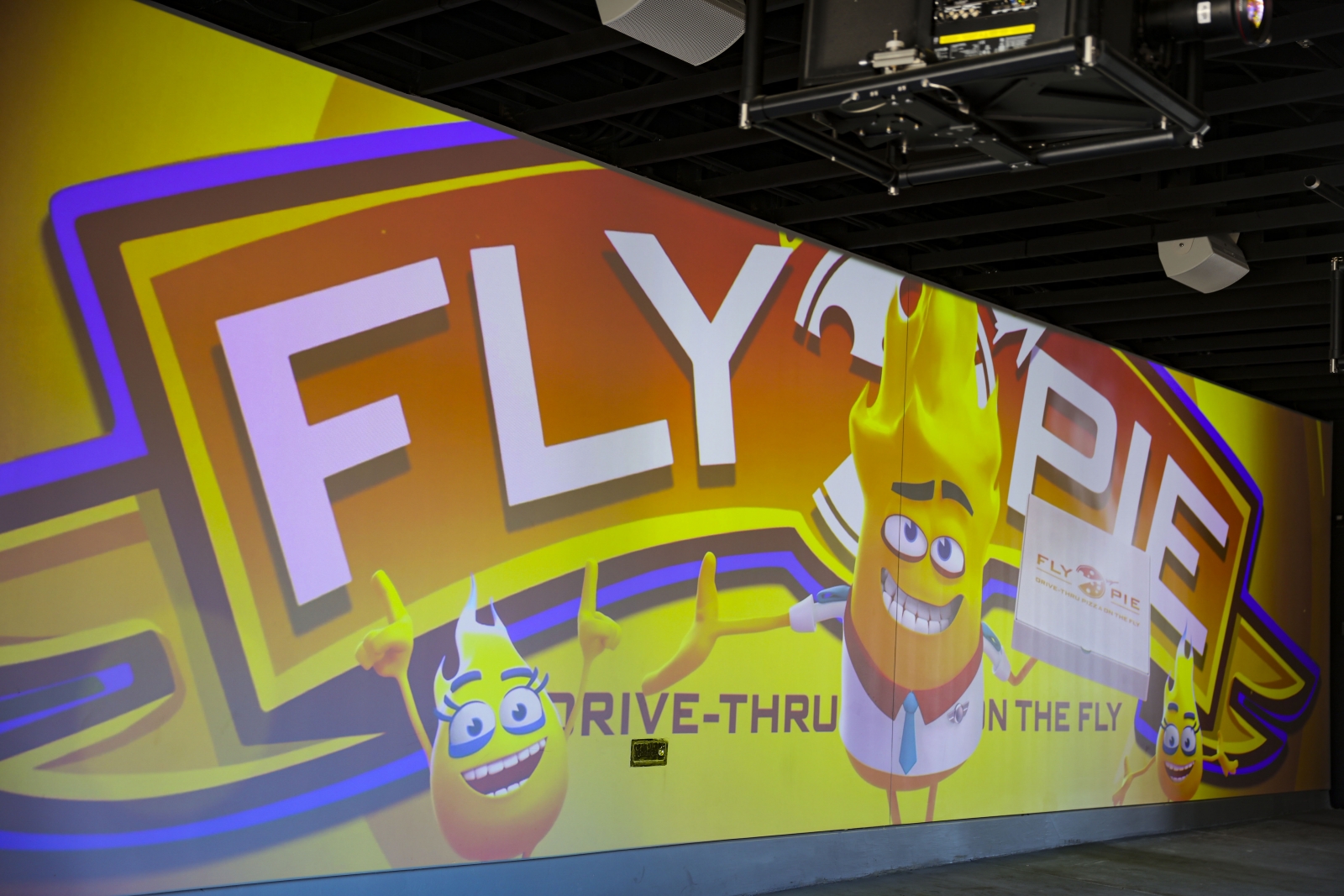 Las Vegas, NV - 4Wall Entertainment's Systems & Design division has worked on installations around the globe. From amusement parks to state-of-the-art stadiums, they have made their mark on prominent projects spanning over two decades. When "CSI" mastermind Anthony E. Zuiker and Scott Godino Jr., who owns Las Vegas-based Born And Raised restaurants/sports bars, reached out to 4Wall, they accepted taking on this one-of-a-kind drive-thru pizza entertainment experience, Fly Pie.
The Fly Pie Experience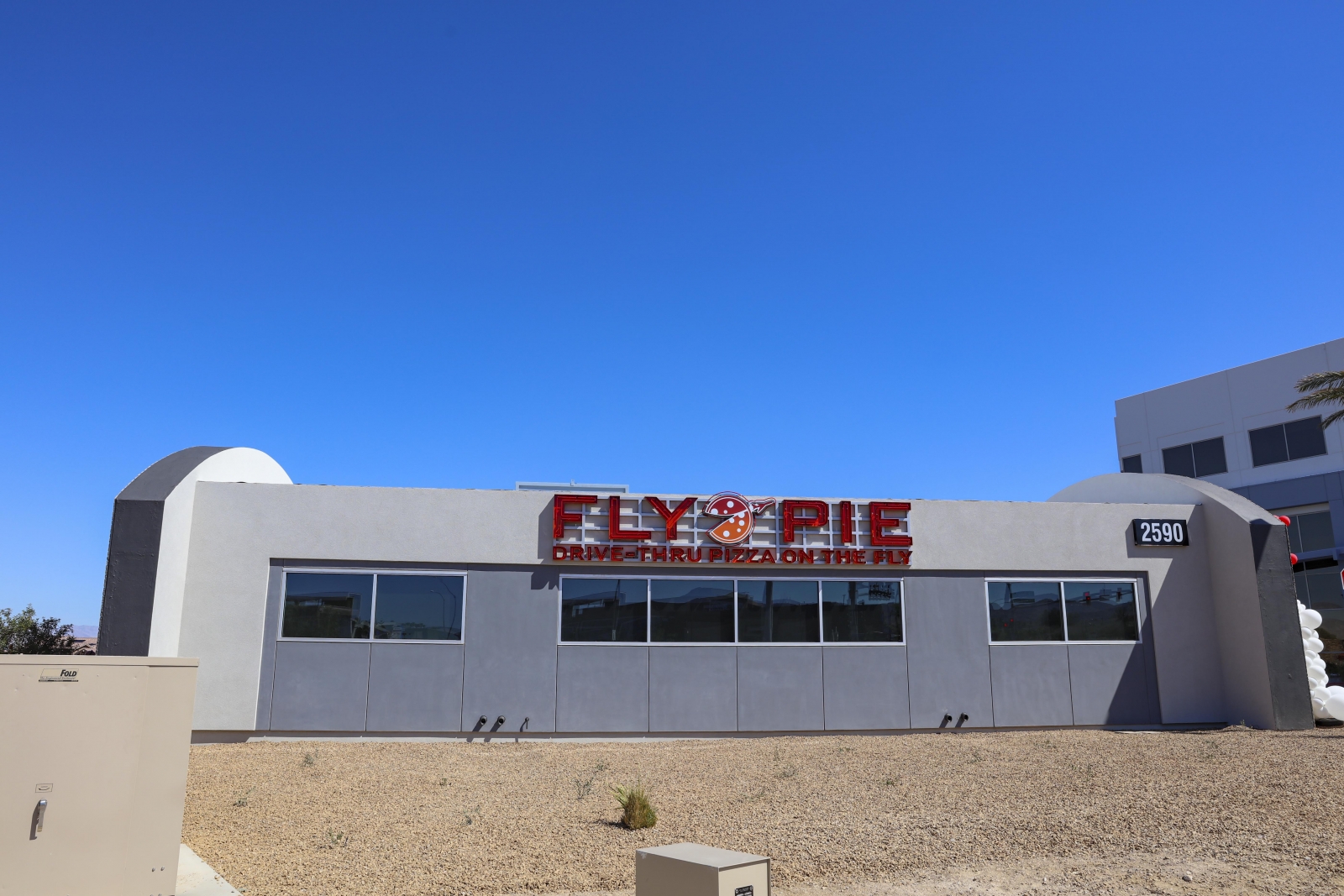 The airplane theme is obvious from the first sight of the building's hangar-like design. Guests who pull into the Fly Pie driveway are greeted by two linebusters. These linebusters are dressed like airplane mechanics and equipped with airport-style lighted wands to help them guide traffic. Customers are met with a custom LED video menu 4Wall designed and installed.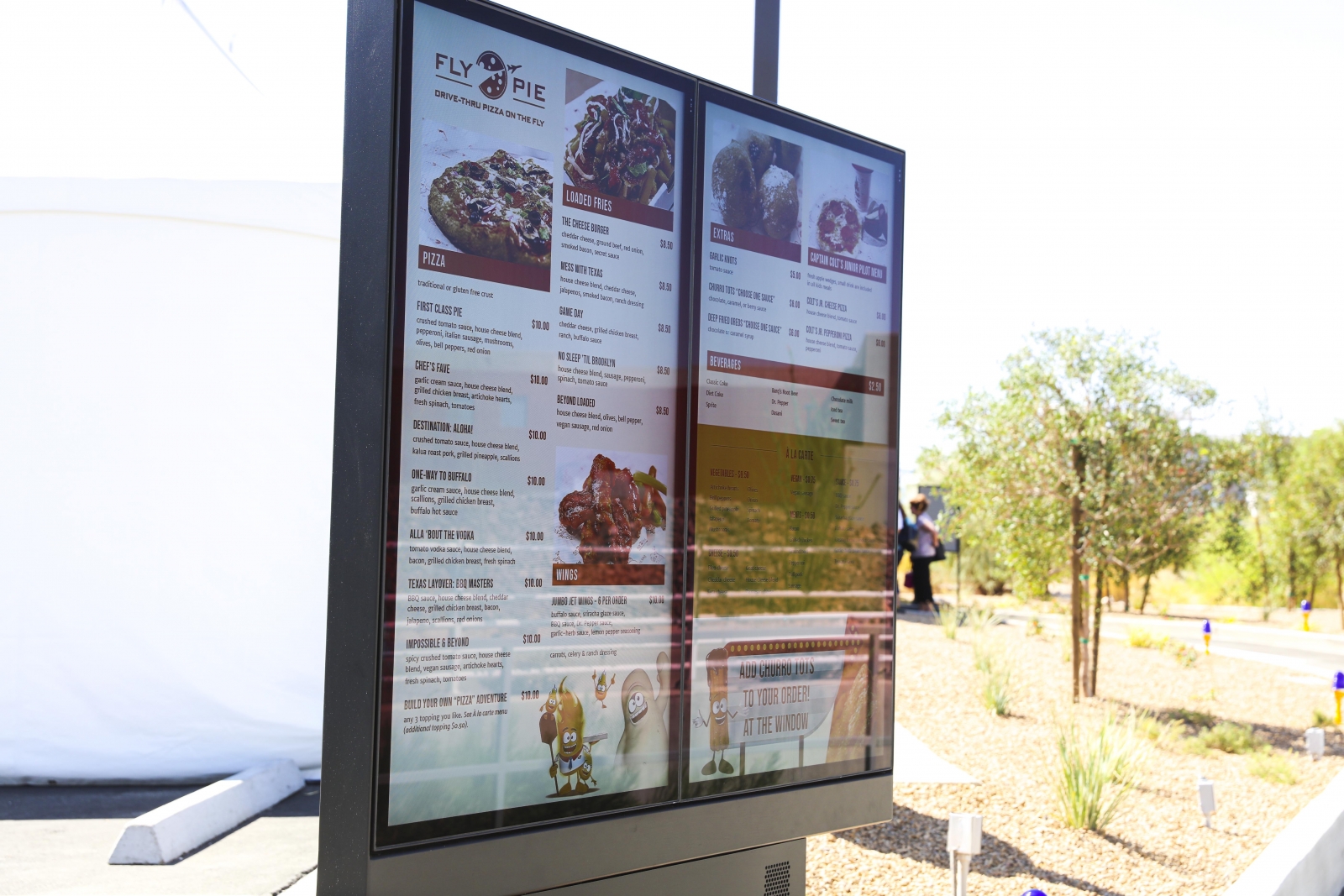 After placing an order, you are guided into the hanger where the entertainment portion of this experience begins.