About Us
Press Center
4Wall New York Searches for "Spectral Evidence" with NYCB
By on Feb 10, 2014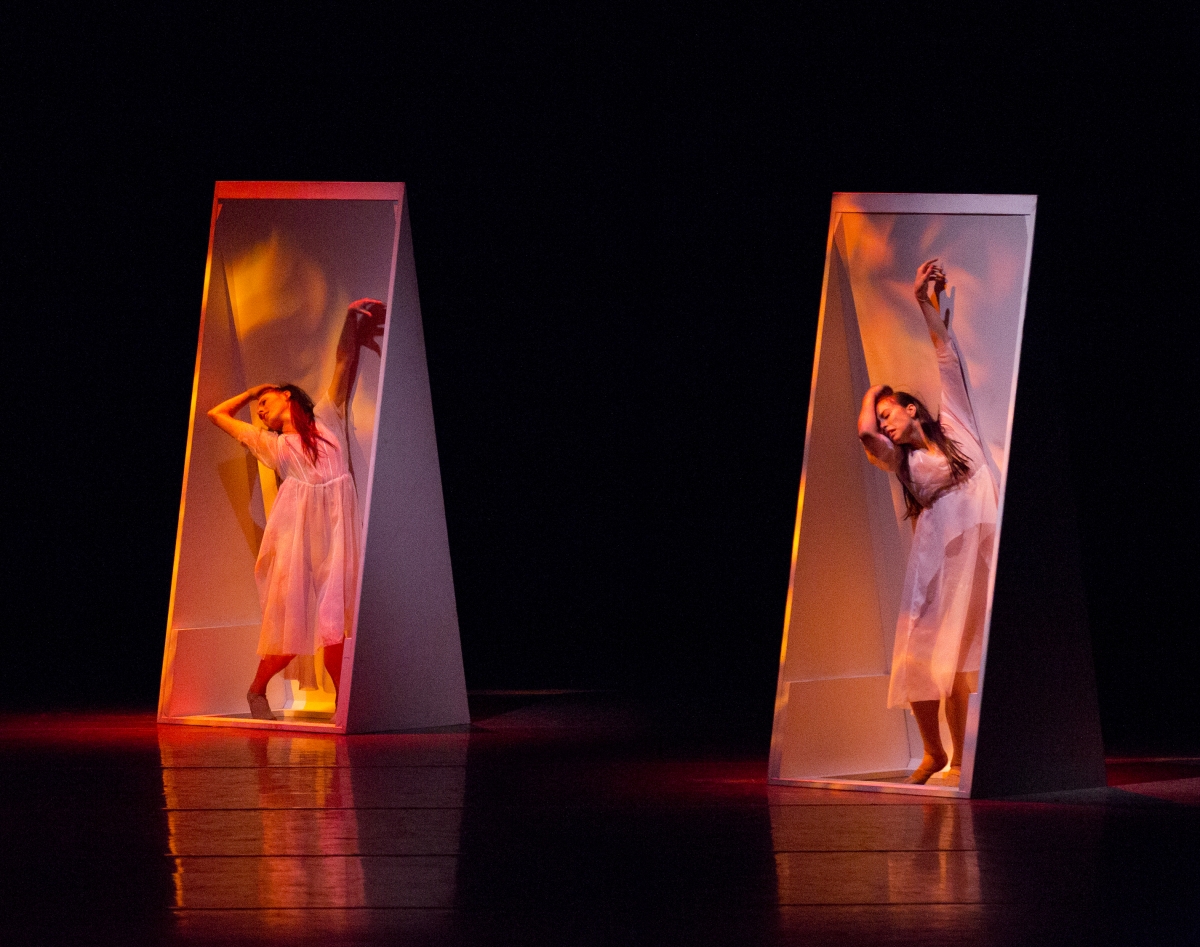 New York, NY- 4Wall New York is currently providing lighting for the New York City Ballet run of "Spectral Evidence", a ballet created by Angelin Preljocaj and set to a selection of musical works by John Cage.
"Spectral Evidence" draws inspiration from the Salem witch trials where spectral evidence, gleaned in the dreams of the accusers, resulted in the death of innocent women.
The influence of Salem led to Preljocaj requesting that the lighting create a fire effect that would start small and then grow to engulf the dancer.
Lighting Designer Mark Stanley and Programmer Ryan Phillips used VL3500 Q Spot fixtures to achieve the effect. By using the top shutter of each unit in a way that it randomly came in and out, it gave the appearance of the flames flickering up every so often.
Vari*Lite fixtures are also used to light four white ramps that are constantly moving into different configurations during the ballet.
Atypical of other ballets, "Spectral Evidence" features electronic music that allows more live moves from the moving lights. NYCB Lighting Director Penny Jacobus mentioned some of the highlights.
"There is a long moment of silence ripped apart by a loud electronic sound as the lead dancer makes a large movement. This inspires a bright slash of light from the moving lights that cuts the stage picture in half, and then expands to encapsulate the entire dancing area. The music also contains thunder and rain, which of course leads to flashes of lightning. All of this is accomplished by using the moving lights."
Another highlight of the show according to Jacobus was the performance of the 4Wall rental gear.
"The gear we receive from 4Wall is always in good condition. I can depend on it to function properly with minimal issues. We opened "Spectral Evidence" and the second performance was not for another week and a half, with other repertory danced during that time. Knowing that I had 4Wall gear, I was confident that my rig would perform as well as it had 10 days ago."
"Spectral Evidence" runs throughout the winter season. For more info visit www.nycballet.com