About Us
4Wall In The News
4Wall Helps Transform Philadelphia Zoo Into Holiday Light Attraction, LumiNature
By Drew Quinones
Dec 12, 2019, updated Feb 10, 2020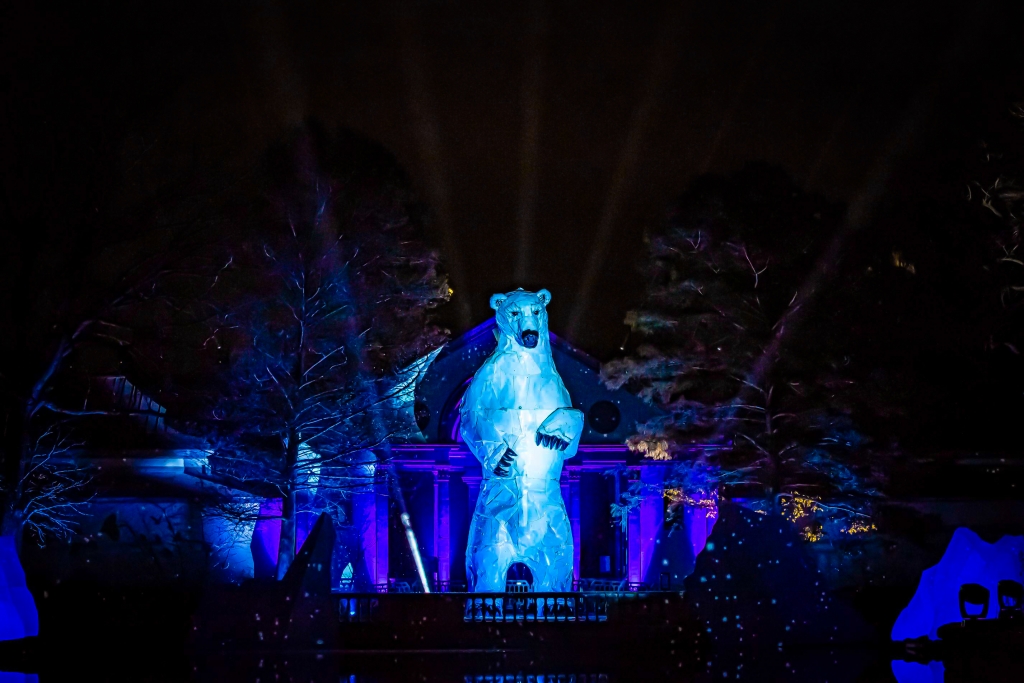 Philadelphia, PA- This winter, Philadelphia Zoo transformed their 42-acre space into a fantastical nighttime holiday light attraction called, LumiNature. The event takes visitors on a journey through the Zoo and features 12 zones of music, multimedia effects, and a million lights. 4Wall Entertainment provided a lighting rental package to Tony Award-winning Lighting Designer Ken Billington and Show Producer/Director Jason Kantrowitz for a large scale sound and light spectacular that is the centerpiece of LumiNature.
A long-time friend and colleague with whom Billington and Kantrowitz worked at Busch Entertainment Corp and SeaWorld Parks contacted them when he was spearheading the development of a brand new holiday attraction for the nation's first Zoo.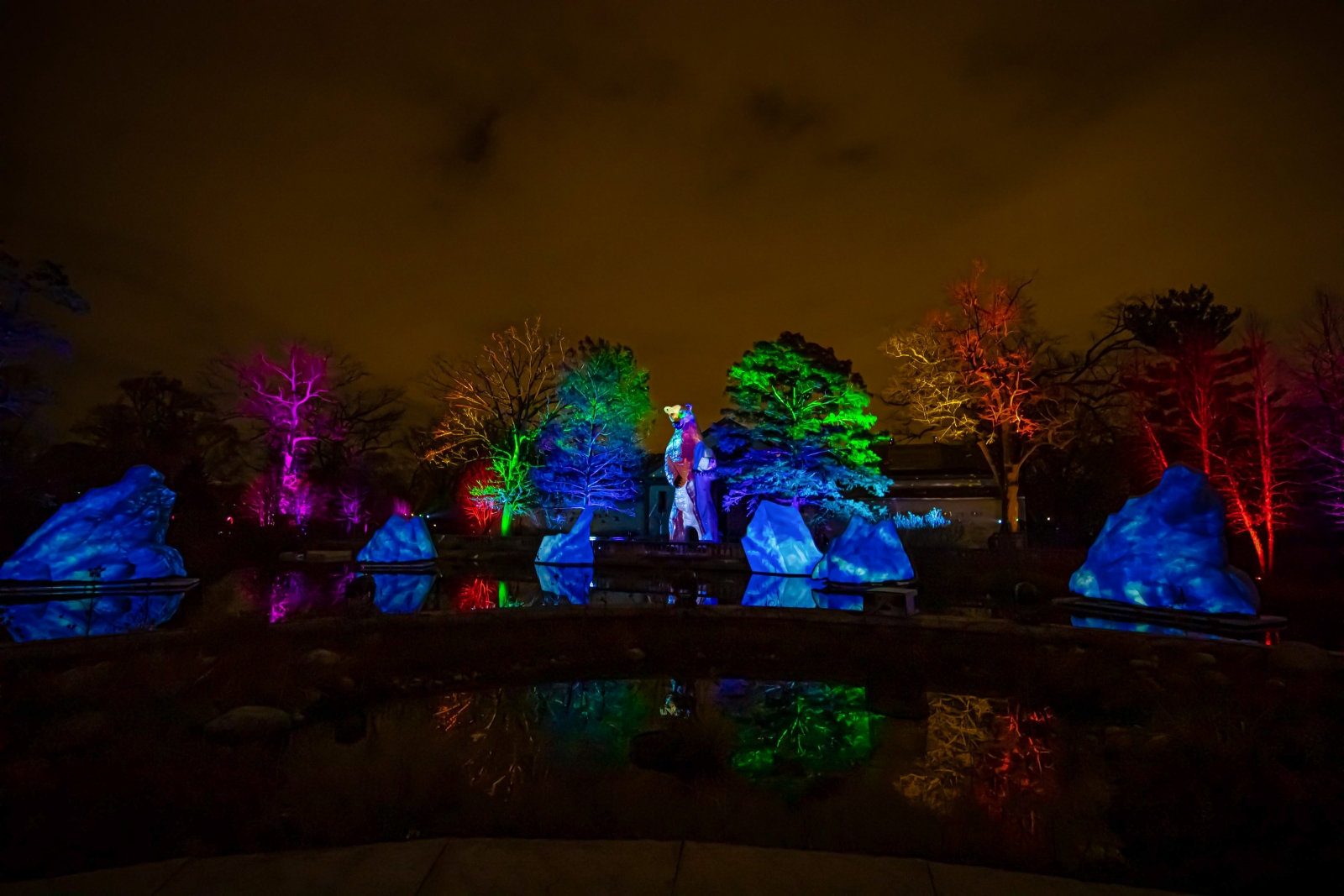 To conceive the show Kantrowitz, Billington and their creative team visited the Zoo to immerse themselves in the performance venue, which consists of a lake surrounded by a grove of trees, a lushly overgrown island, and a neoclassical bird aviary building.
"We met with key zoo team members, including animal curators, and together studied their mission of protecting animals and habitats worldwide," explained Kantrowitz. "It was exciting for us to create a show that could touch the hearts of thousands of guests each night, inspiring them to make a change to help protect the diversity of life on Planet Earth."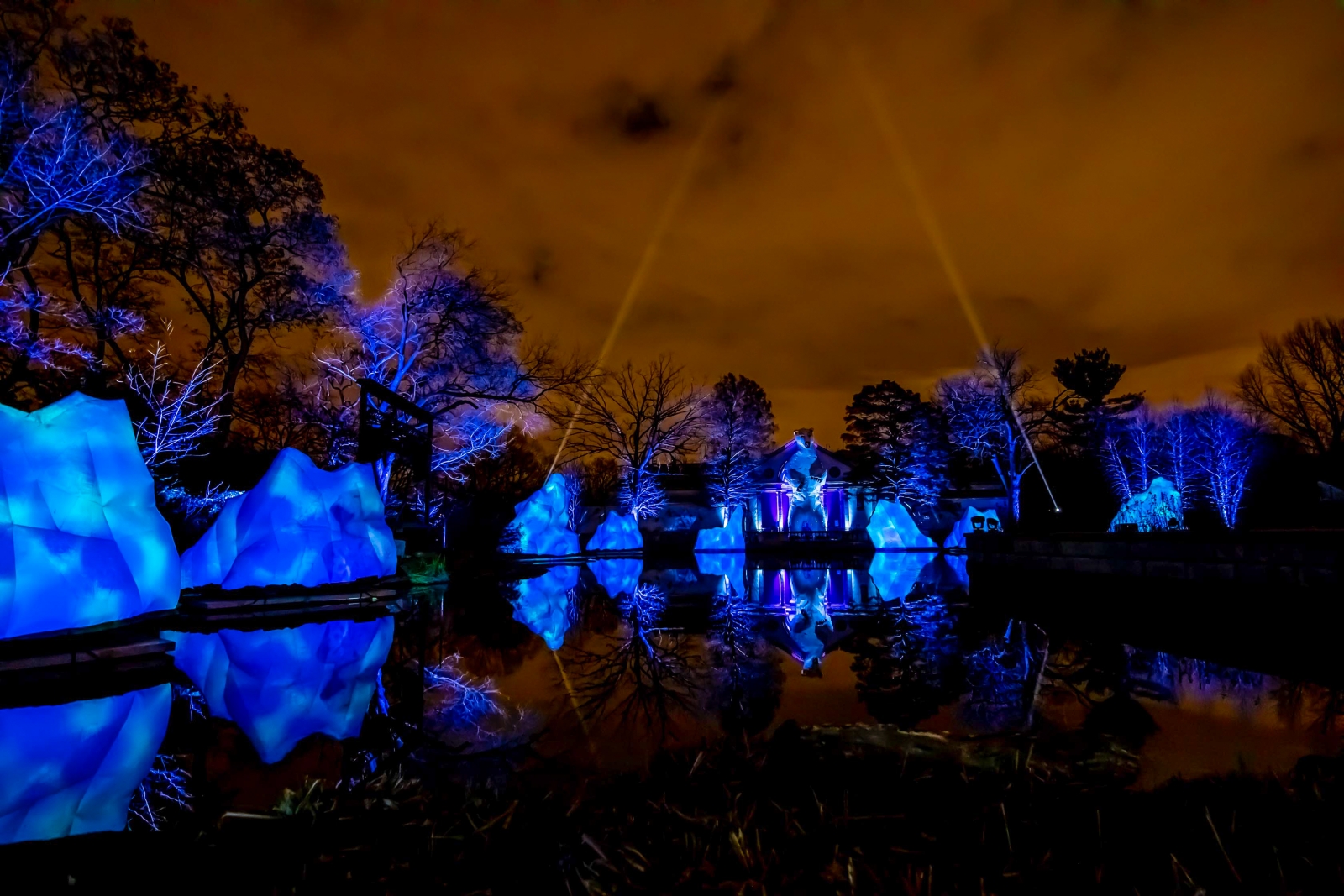 At the center of the entire experience is the majestic Northern Lights show, which combines nature with Broadway and spectacle.
It was decided early on to have the star of the show be a 35' high sculpted polar bear hand-crafted from recycled car doors and hoods by Sante Fe artist Don Kennell. "We named the bear Polaris since she is our host and guide to following our North Star of planetary conservation," said Kantrowitz. "Polaris proudly stands prominently overlooking the lake, which we call Glacier Bay, amidst eight floating icebergs made of recycled plastic and reclaimed wood. Our goal was to use as much earth-friendly LED lighting and recycled elements as possible."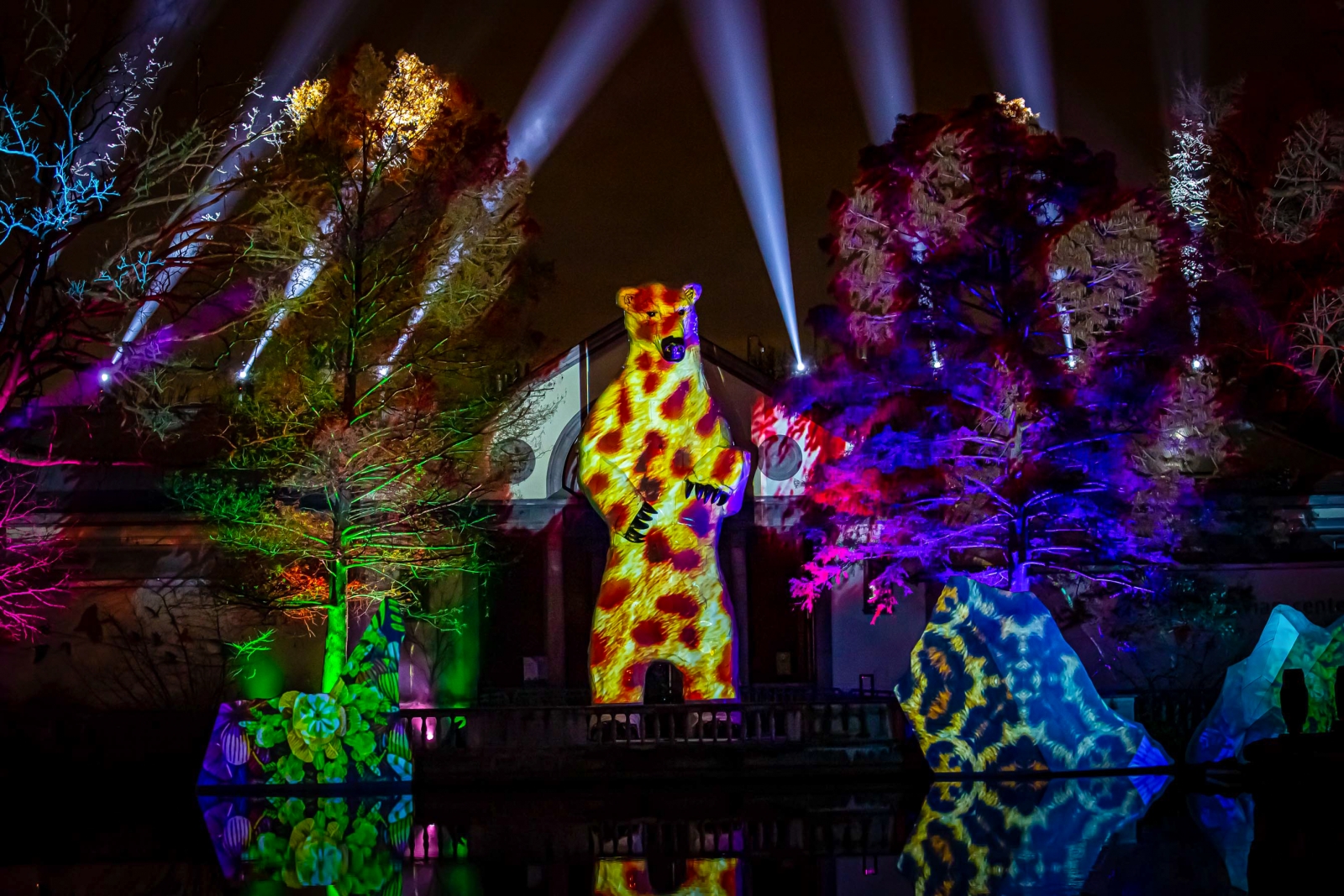 Philadelphia-based international projection designer Christopher Ash jumped on board to help communicate the show's message through video imagery projected on both the bear and icebergs. Real images of Earth's awe-inspiring ecosystems morph into imaginative kaleidoscope shapes blossoming from stunning flora and fauna patterns of nature. "Our fantastic opportunity was to blur the lines between video imagery and show lighting while we enveloped the audience in an engaging multi-sensory show," said Billington.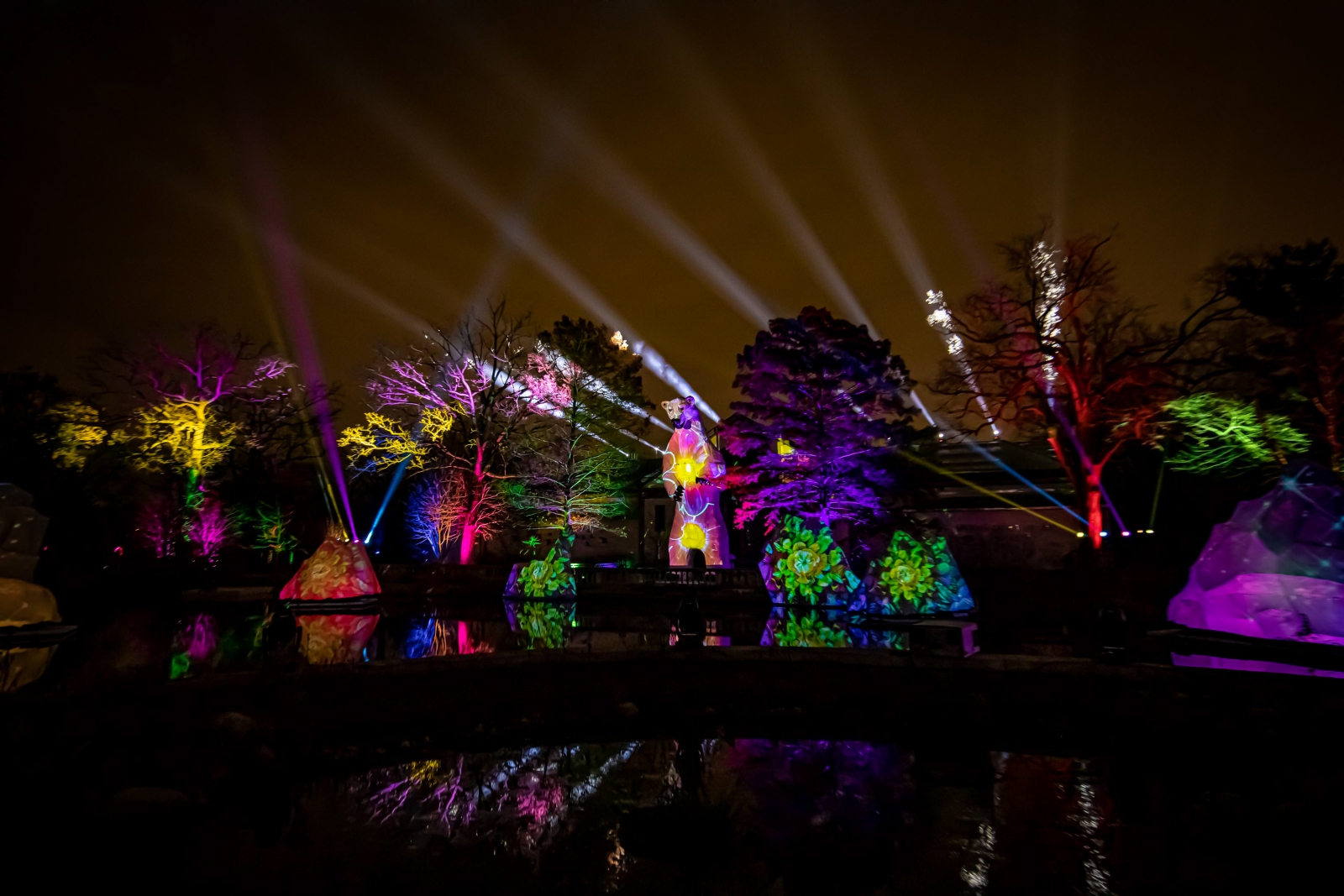 As lighting designer, Billington created a vista of environmental lighting inspired by the phenomenal aurora borealis he once experienced in Iceland. "4Wall provided 37 Elation Professional Proteus Hybrid moving lights which were a perfect fixture to bring the aurora borealis look to this show," said Billington. "Their bright columns of rich color shot up from the lake through the clouds. The IP65 engineering made them a very reliable choice for the wintery outdoor use."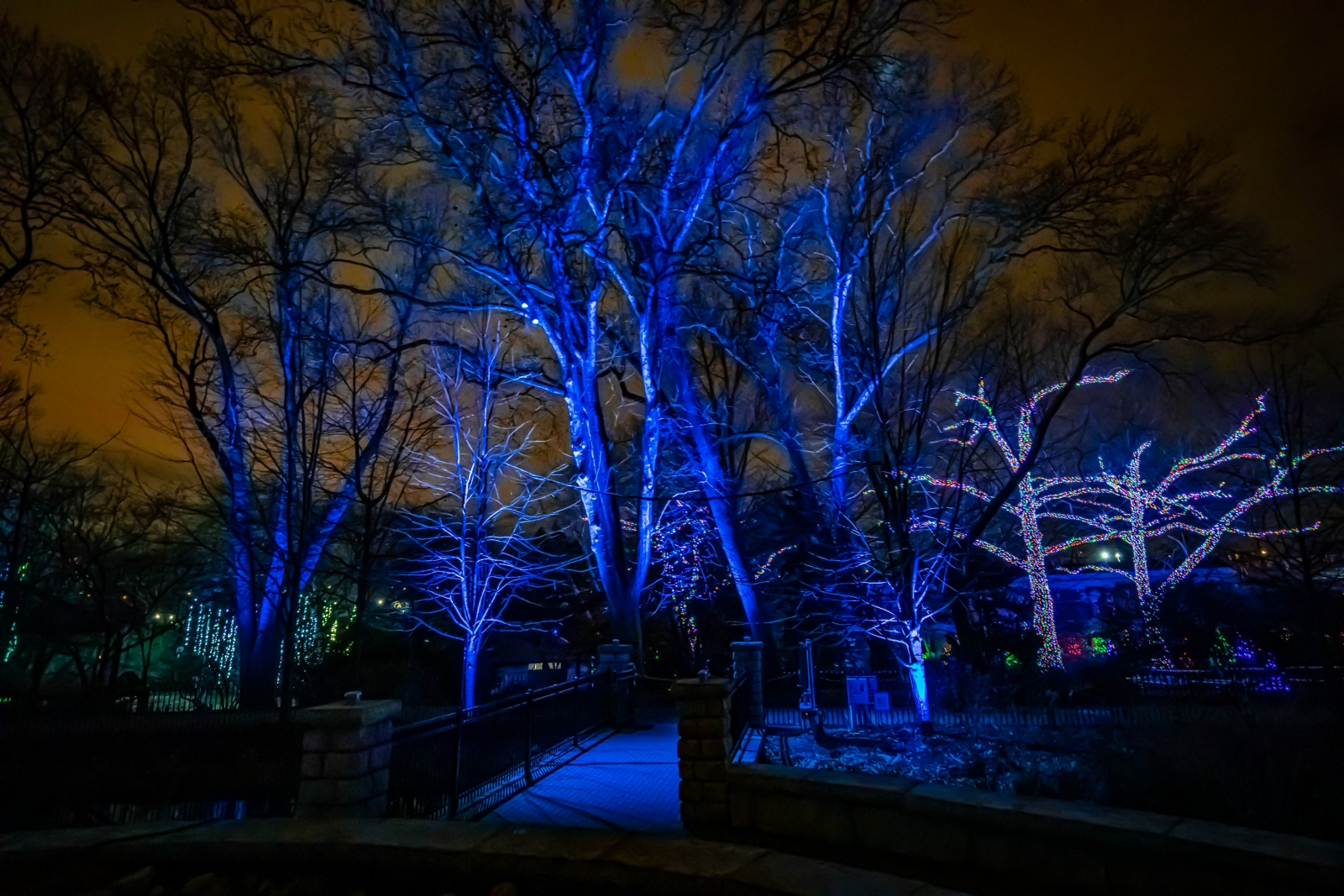 Hundreds of Chauvet Professional COLORado 2 Solo LED Pars are hidden in the landscaping and beautifully bathe the grove of trees and the 35' bear in stunning colors while withstanding the elements as a true IP65 rated fixture.
Large-scale outdoor spectaculars are a very different type of show than the usual Broadway, concert, or television work, filled with all kinds of unique challenges for the equipment and production personnel.
The show's production heads did a technical site survey in October. Under the leadership of Production Electrician, Justin Petito, they calculated the show power requirements and miles of cable that had to be hidden in the natural landscape of the Zoo.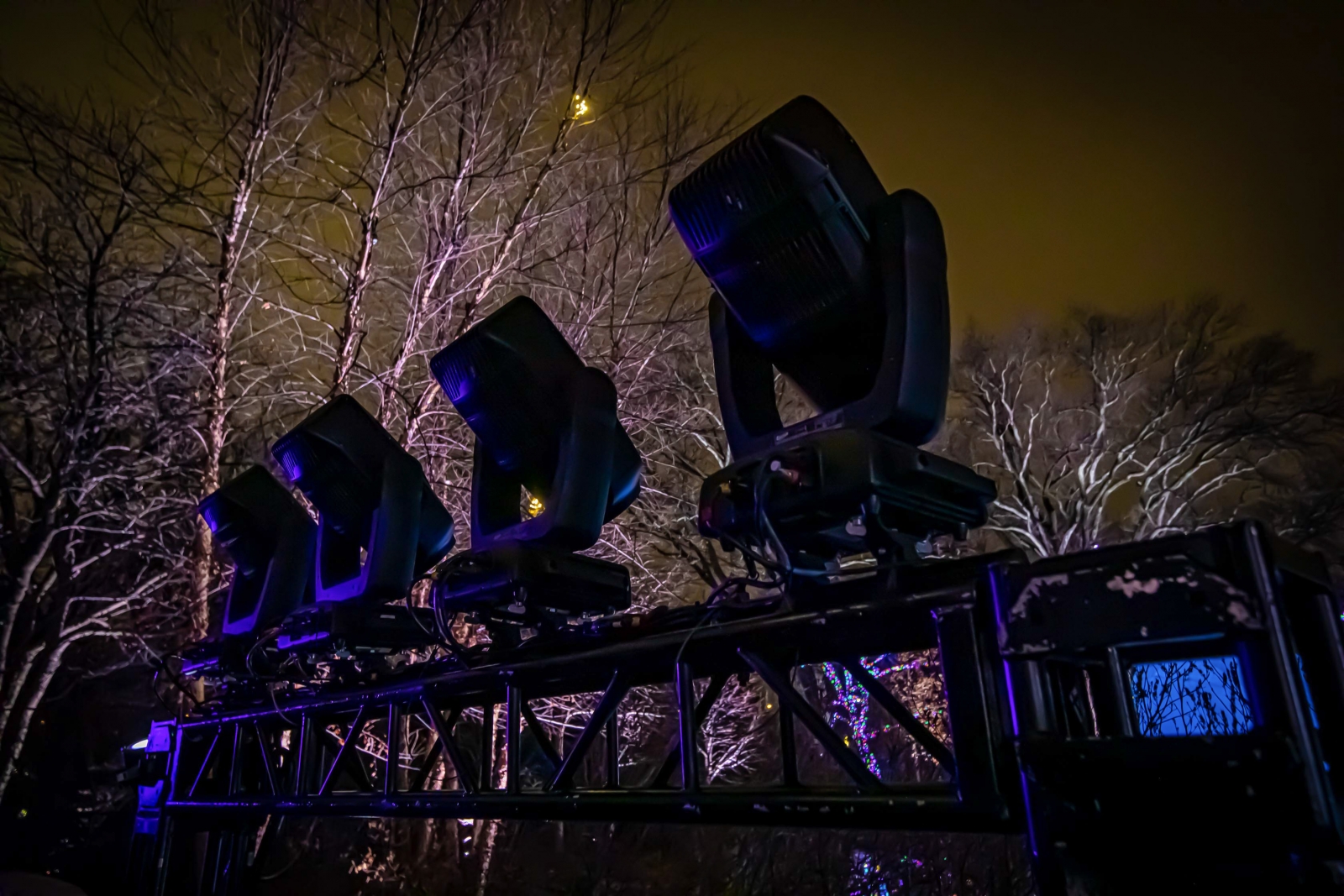 During the load in, Petito oversaw the installation of lighting trusses, rooftop lighting, and hundreds of landscape lights.  The video installation of 5 large-scale projectors was spearheaded by Travis Johnson, and the massive audio installation was overseen by Josh Liebert and Scott Kuker.
To be most productive in the chilly outdoor winter climate, the designers and show control programmers were based in a temporary programming tent, complete with a clear vinyl wall and outdoor terrace overlooking the lake, workbench tables, interior heaters, a hot beverage bar and craft services buffet. "It made our late-night programming sessions much more conducive for collaboration," said Kantrowitz.
Associate Lighting Designer and Programmer Jackson Miller utilized an ETC Eos Titanium console for the show.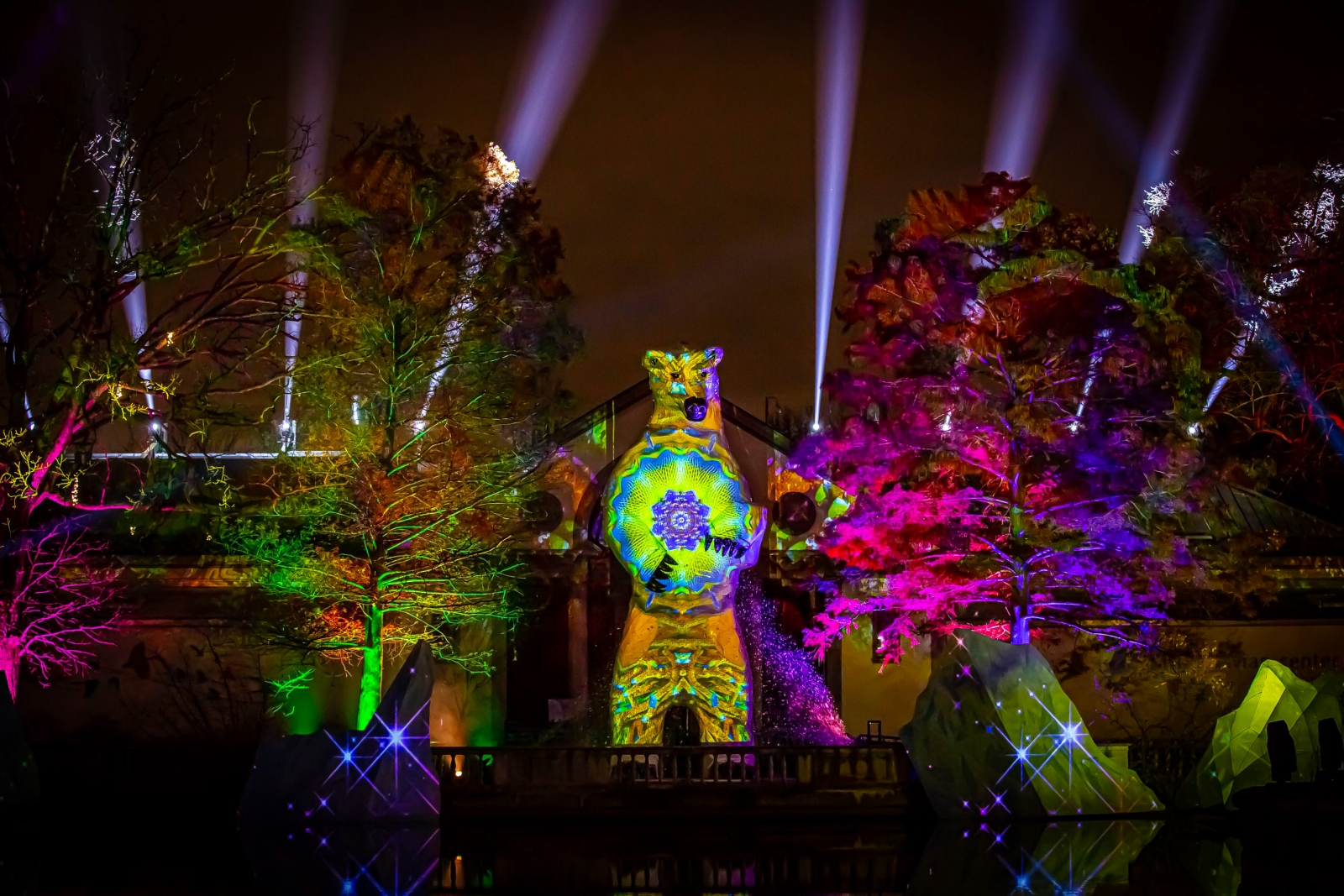 4Wall was proud to be a part of the team that helped bring this experience to the Philidelphia Zoo, and Kantrowitz and Billington were thrilled to have them on board.
"I was totally at ease knowing the show team was in great hands under the oversight of 4Wall's Al Ridella," said Billington. "Al spent time with the production team at the design studio, on the shop floor, and at the Zoo, and thanks to his and 4Wall's wide experience his recommendations were invaluable. Account Manager Laura Bickford seamlessly organized every equipment and logistics detail, making the shop process a breeze for the preproduction crew."
LumiNature opened at the end of November to rave reviews, and social media has been buzzing about the Zoo non-stop. Philadelphia Zoo's Chief Marketing Officer Amy Shearer spoke highly of the design team's creative contributions for their inaugural event.
"Ken, Jason and the entire design team were instrumental in making our vision come to life. We wanted the Northern Lights show to take visitors to places and ecosystems around the world - to tap into their emotions and evoke a sense of awe and wonder. This entire event was designed to instill a sense of pride and gratitude for the amazing animals, plants and wild places that inhabit our stunning world and the entire design team not only 'got it' they took it to the next level. It's been thrilling to watch the reaction."
To learn more about the LumiNature experience, visit their website: philadelphiazoo.org/luminature/
Photos by Christopher Ash
Creative and Production Team:
Show Producer/Director: Jason Kantrowitz
Music Director: Ben Cohn
Lighting Designer: Ken Billington
Projection Designer: Christopher Ash
Sound Designer: Josh Liebert
Associate Lighting Designer/Programmer: Jackson Miller
Assistant Lighting Designer: Mike Billings
Video Assistants: Sara Marinich, Michael Long
Production Electrician: Justin Petito
Master Electrician: Chad Lefebvre
Production Video: Travis Johnson
Production Audio: Scott Kuker
Creative Directors: Scott Gasparich, Desiree Lambert
Project Manager: Nick Heller
Production Coordinator: Amanda Lake-White
Sound & Projection Equipment provided by: Sound Associates