About Us
Press Center
4Wall Gets "Ten Times Crazier" with Blake Shelton
By on Dec 17, 2013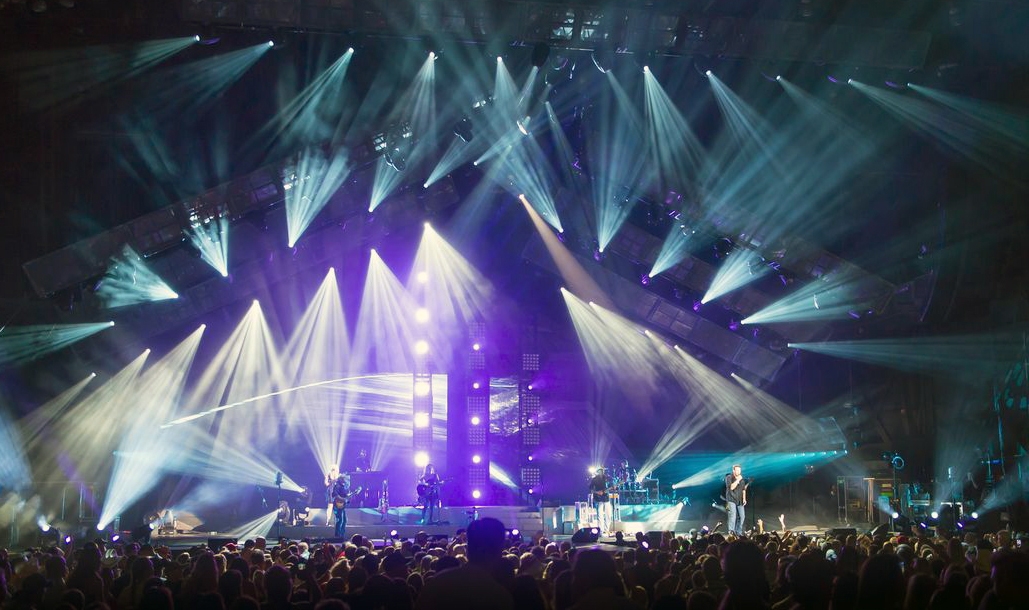 Nashville, TN- Country music superstar Blake Shelton is no stranger to big crowds, big venues, and big productions. However due to a busy schedule including his appearances on "The Voice", the Grammy nominated singer had not been able to take to the road for a major tour for quite some time.
Shelton remedied that this fall by headlining the "Ten Times Crazier" tour, which spanned the country and included dates from July through October.
Providing the lighting equipment and touring crew for the show was the task of 4Wall Nashville.
While preparing for an opening date in Virginia Beach, the show was pre-rigged and tested thoroughly inside the spacious 4Wall Nashville shop. "We were thrilled to host the Blake Shelton team inside the shop," said 4Wall Nashville GM Cathie Berbena Lloyd, "helping to put together a tour of this magnitude was very exciting for us."
Included in the massive rig were Martin MAC Vipers and MAC2000 Washes, as well as Vari*Lite VL3000 Spots and GLP Impression X4S Wash LEDs.
"Having a good variety in our Nashville inventory was essential to supplying this tour," said Lloyd.
With near sell-outs at every stop, it's a certainty that fans will anxiously await the next time Shelton embarks on tour with an even "crazier" production.
Selected Gear List, Blake Shelton "Ten Times Crazier" Tour
39 GLP Impression X4S Wash LEDs
7 Martin MAC Viper Profiles
9 Martin MAC2000 Wash
2 Vari*Lite VL500 TD
85 Vari*Lite VL3000 Spots
17 Jarag 5 / Par 30
2 Lycian M2 Followspots
455 Tyler GT Truss
200 Tomcat Light Duty Truss