About Us
4Wall In The News
4Wall Entertainment Provides Lighting for Tom Kenny Lighting Design at the 2023 CMT Music Awards
By Drew Quinones
May 10, 2023, updated Oct 25, 2023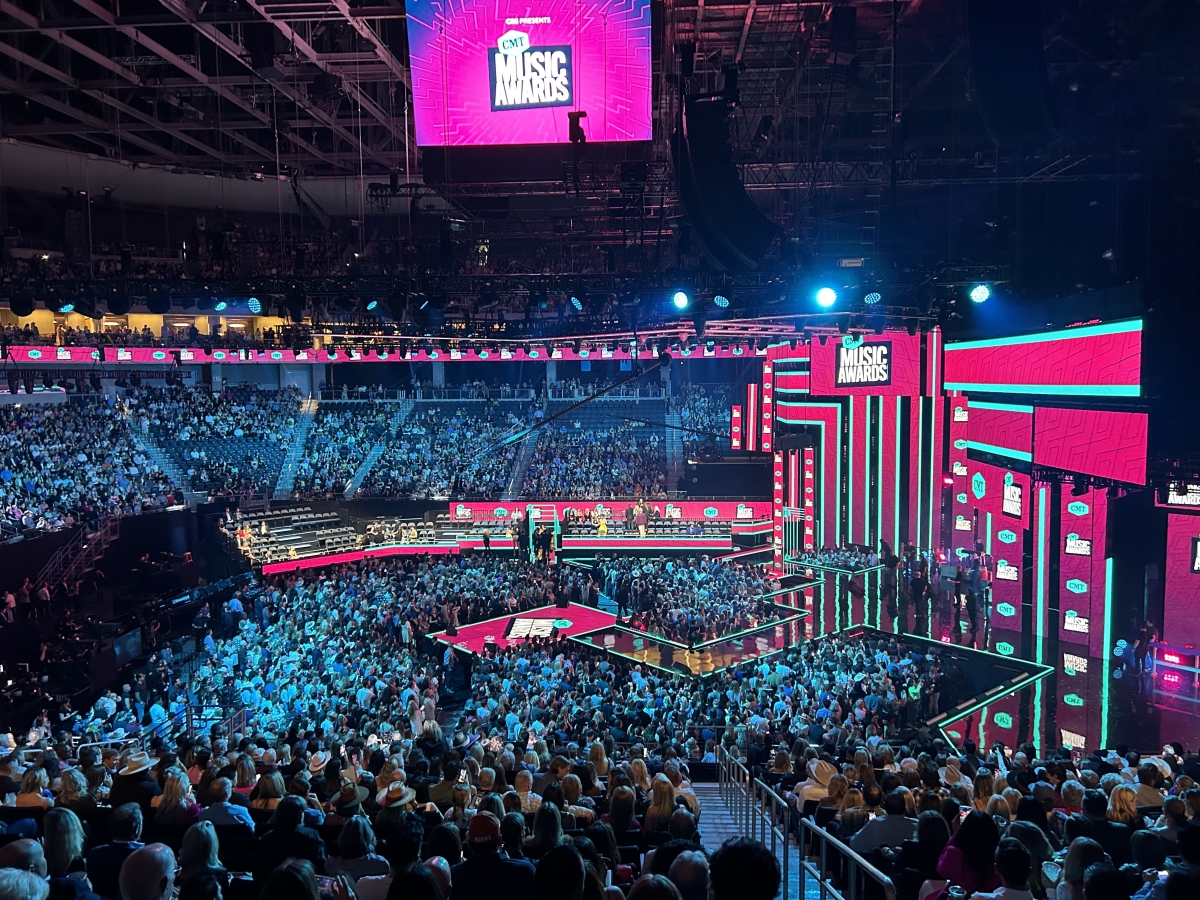 Austin, TX - 4Wall Entertainment is proud to have provided the gear to Lighting Designer Tom Kenny for the 2023 CMT Music Awards, held at the Moody Center in Austin, Texas, this April. The event delivered a breathtaking visual experience, reflecting the dynamic spirit of country music and setting new standards in live event production.

Tom Kenny has been lighting the CMT awards for several years and has witnessed the growth and diversification of the event. "The awards show itself is the edgiest I work on in America. They're not afraid to combine genres of musical artists or to speak the truth," said Kenny.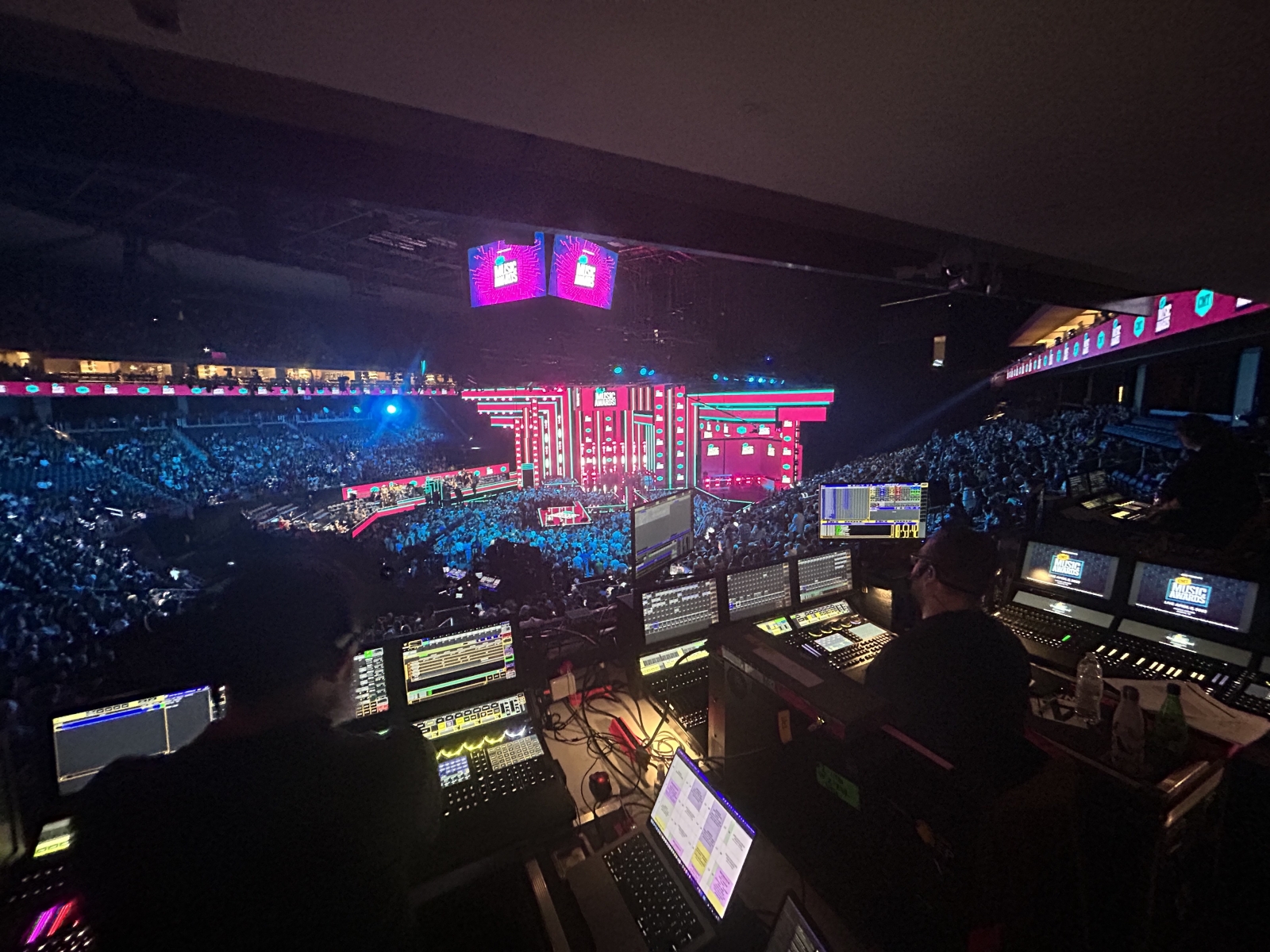 The lighting design process began with initial scouts and chats, followed by a collaborative effort involving Production Designer Ann Brahic, Art Director Aaron Black, Michelle "Pickles" Griesmer, Line Producer Jim Craig, Executive Producers Margaret Comeaux and John Hamlin, Director Lauren Quinn, and their respective teams. The goal was to create a 21st-century stylized technological event inside the most modern arena in Texas.

Kenny worked closely with his team, including programmers Fuji Cortina and Felix Peralta, and Rigger Michael Cassidy, to create a smooth and visually stunning show. "It takes months of effort to get everything to meet the budget and desired aspirations," said Kenny.

Kenny's lighting design incorporated a wide range of fixtures from 4Wall, including (144) CHAUVET Professional Maverick MK3 Wash, (65) CHAUVET COLORado PXL Bar 16, (44) CHAUVET Professional COLOR Strike M, (143) Elation Professional SMARTY Max fixtures, 948' of Tyler GT Truss, and more.

The 2023 CMT Music Awards also highlighted the diversity and the significant role of women in the industry. With a majority female team led by Leslie Fram and Margaret Comeaux, the event showcased the powerful impact of inclusive and diverse teams.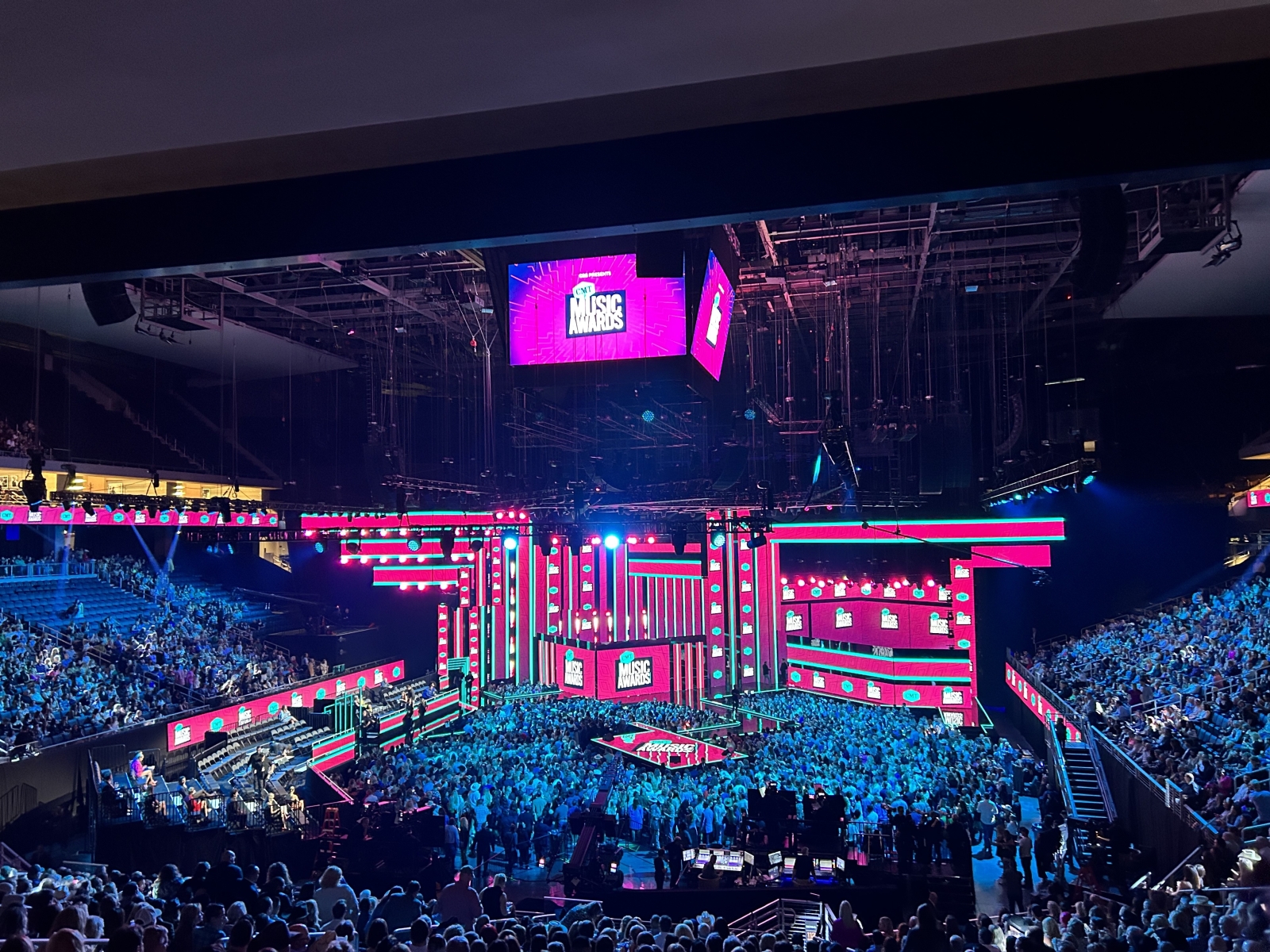 The CMT Music Awards out-rated every single TV show that week on CBS, reaching a larger audience and proving that "everything in Texas is bigger." Tom Kenny concluded, "The world would be a very dark and boring place without all of these people, and thankfully we provided some beautiful light at the end of the tunnel."
|CREW|

Lighting Designer - Tom Kenny
Production Designer - Ann Brahic
Art Director - Aaron Black Lighting Director - Michelle "Pickles" Griesmer
Gaffer - Cole Kieracoff
Line Producer - Jim Craig
Executive Producer - Margaret Comeaux
Executive Producer - Josh Hamlin
Director - Lauren Quinn
Lighting Programmer - Fuji Cortina
Lighting Programmer - Felix Peralta
Rigger - Michael Cassidy
Moody Center - Shane Randel
Moody Center - Amye Bueno
Moody Center - Chris Walker
CMT Executive - Leslie Fram
4Wall Account Executive - Bob Suchocki
Project Manager - Gabe Thruston
Lighting Crew Chief - Matt Weede
Lighting Techs - Brendan Johnson, Jason Blasing, Ryan Hodge, & Timonthy Reed
|GEAR|
|2023 CMT Music Awards|
144 - CHAUVET Professional Maverick MK3 Wash
65 - CHAUVET Professional COLORado PXL Bar 16
44 - CHAUVET Professional COLOR Strike M
143 - Elation SMARTY MAX
48 - Elation Dartz 360
8 - Elation Artiste Mondrian
3 - High End Systems SolaFram 750
76 - ROBE MegaPointe
73 - ROBE BMFL Blade
12 - ROBE BMFL Followspot
18 - Chroma-Q Color Force II 12
22 - Chroma-Q Studio Force II 48
8 - Astera Titan Tube
4 - MA Lighting grand MA3 Full Size
252' of Tyler Box Truss
948' of Tyler GT Truss
|2023 CMT Music Awards Red Carpet|
32 - CHAUVET Professional Maverick Storm 1 Wash
10 - Elation Proteus Rayzor 760
14 - Elation Proteus Lucius
21 - Elation Proteus Maximus
8 - ROBE MegaPointe
7 - Chroma-Q Color Force II 72
16 - CHAUVET Professional COLORado 1 Solo
16 - Astera Titan Tube
2 - Astera AX5 Perfect Par
2 - CHAUVET Professional onAir IP Panel 2
2 - MA Lighting grand MA3 Full Size
66' of Tomcat Box Truss