About Us
4Wall In The News
4Wall Provides Lighting and Video Package for the Kayzo 'Unleashed' Online Set
By Drew Quinones
Apr 27, 2020, updated Sep 12, 2022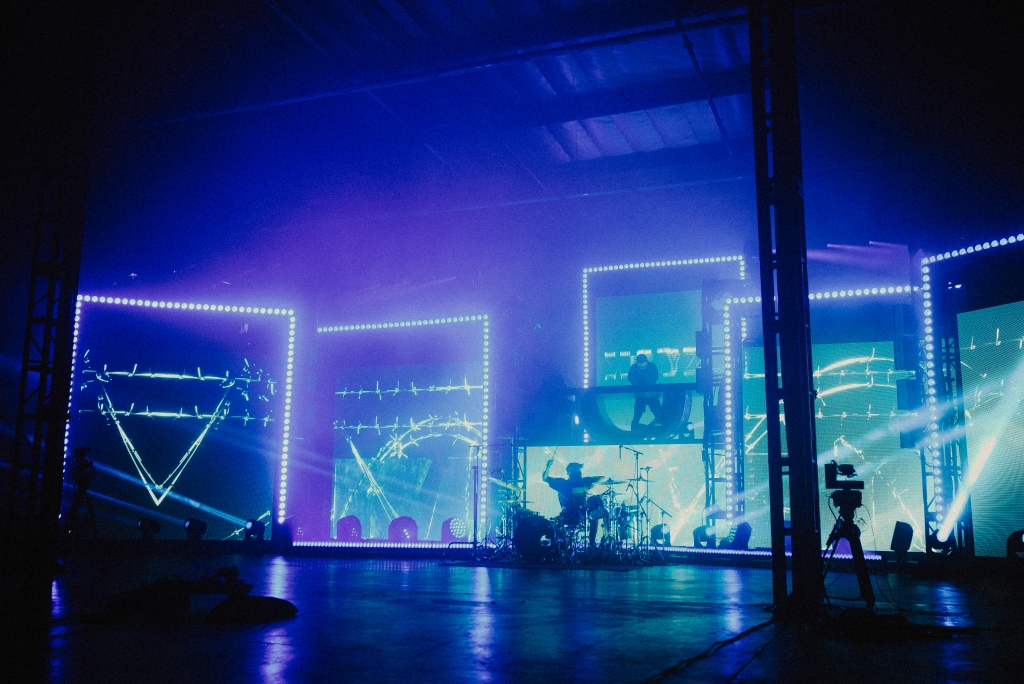 Los Angeles, CA - Earlier this month, 4Wall Entertainment provided a lighting and video rental package for punk-infused bass artist Kayzo's online set. The 'Unleashed Online' special was live-streamed on Insomniac's YouTube and Twitch channels, which averaged 45,000 viewers across all streaming platforms and was trending #6 worldwide on Twitter.
4Wall was initially lined up to be Kayzo's lighting and video provider for his tour, which was scheduled to begin March 27, 2020. 
We were about two weeks away from the first stop of a seven-week bus tour and as you know, the entire industry shutdown and the tour was forced to cancel," explained 4Wall Account and Production Manager Dallas Gaspar. "After working for months on designs and touring pre-production, my worst fears were realized when the entire project had to be scrapped. In order to still be able to bring the 'Unleashed' tour to the fanbase at home, the Kayzo team discussed presenting a full production live stream."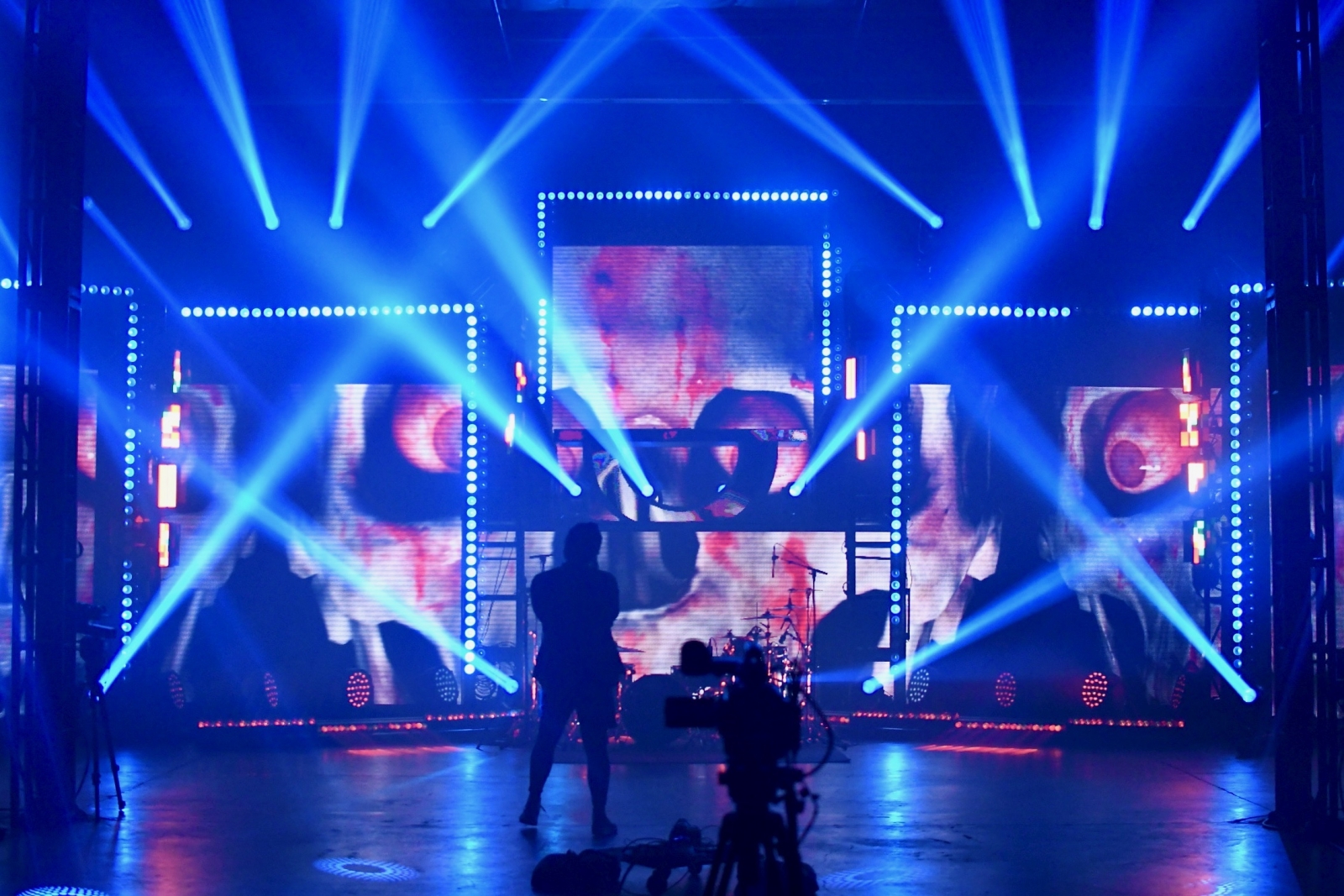 The bar was set high for the team regarding the rig design. They completely reimagined what an EDM live stream can look like and etched out a new market for the industry pivoting to support the influx of online streaming.
"Giving the audience a more authentic and immersed experience was extremely important to us," said Gaspar. "We didn't want the audience to feel like they were trapped and quarantined at home. Instead, our goal was to distract everyone from all the negativity in the world for two short hours."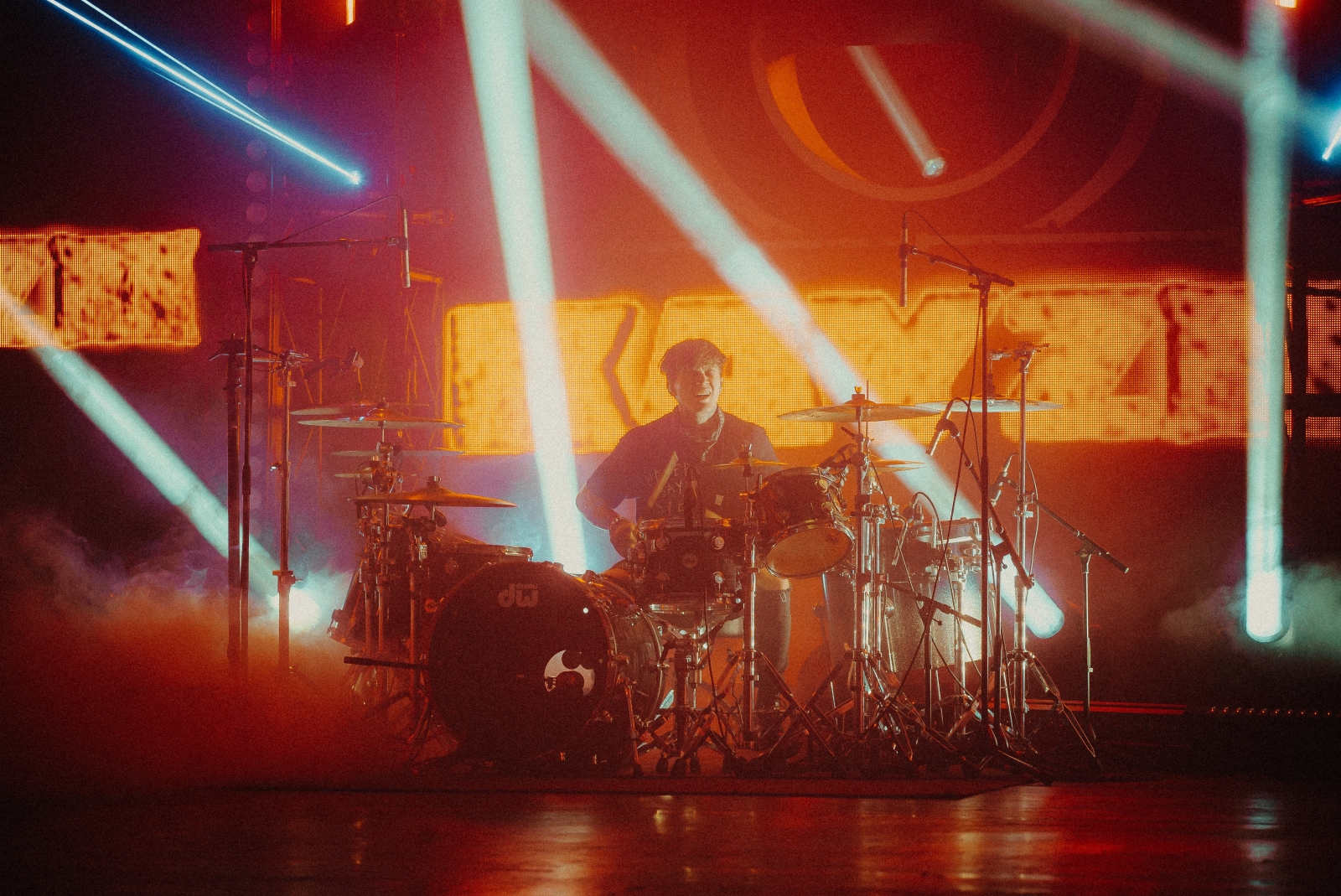 Since Kayzo incorporates drummers and percussionists into his live show, the rig needed to cater to both rock and roll and EDM design elements. To highlight the drummer but not pull too much focus from the main artist, the team raised the DJ booth 6' above the ground and built a video façade across the downstage portion of the stage.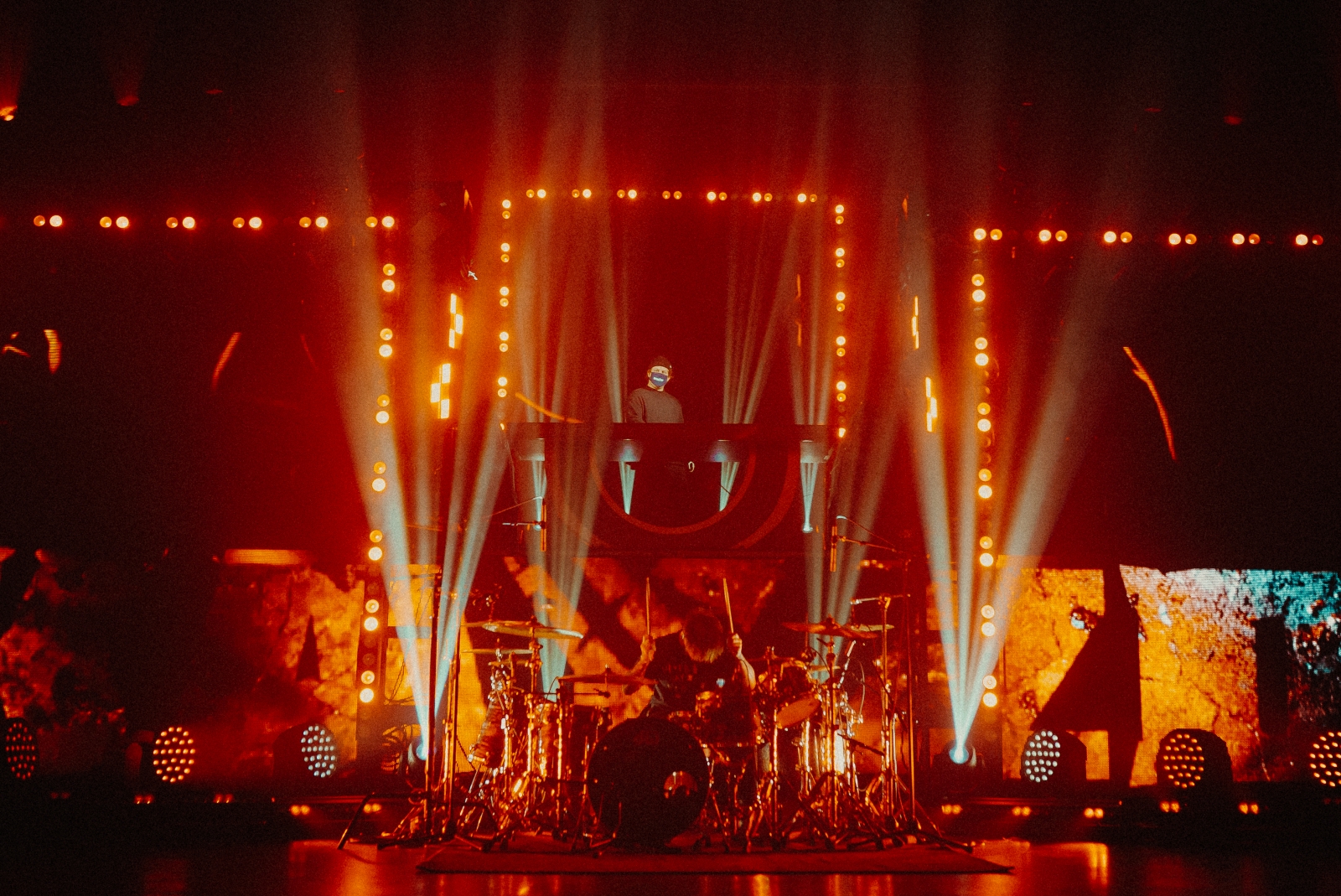 "We framed Kayzo and the drummer with truss arches wrapped in lighting and filled with video," explained Gaspar. "We wanted the video element to look like one big canvas without it being just a big flat rectangular LED wall."
4Wall provided a moving lights package consisting of 16 Robe MegaPointes, 16 Elation Platinum Beam 5R Extremes, 20 GLP JDC1s, 9 GLP Impression X4 Bar 20s, and 8 Chauvet Maverick MK3 Wash fixtures.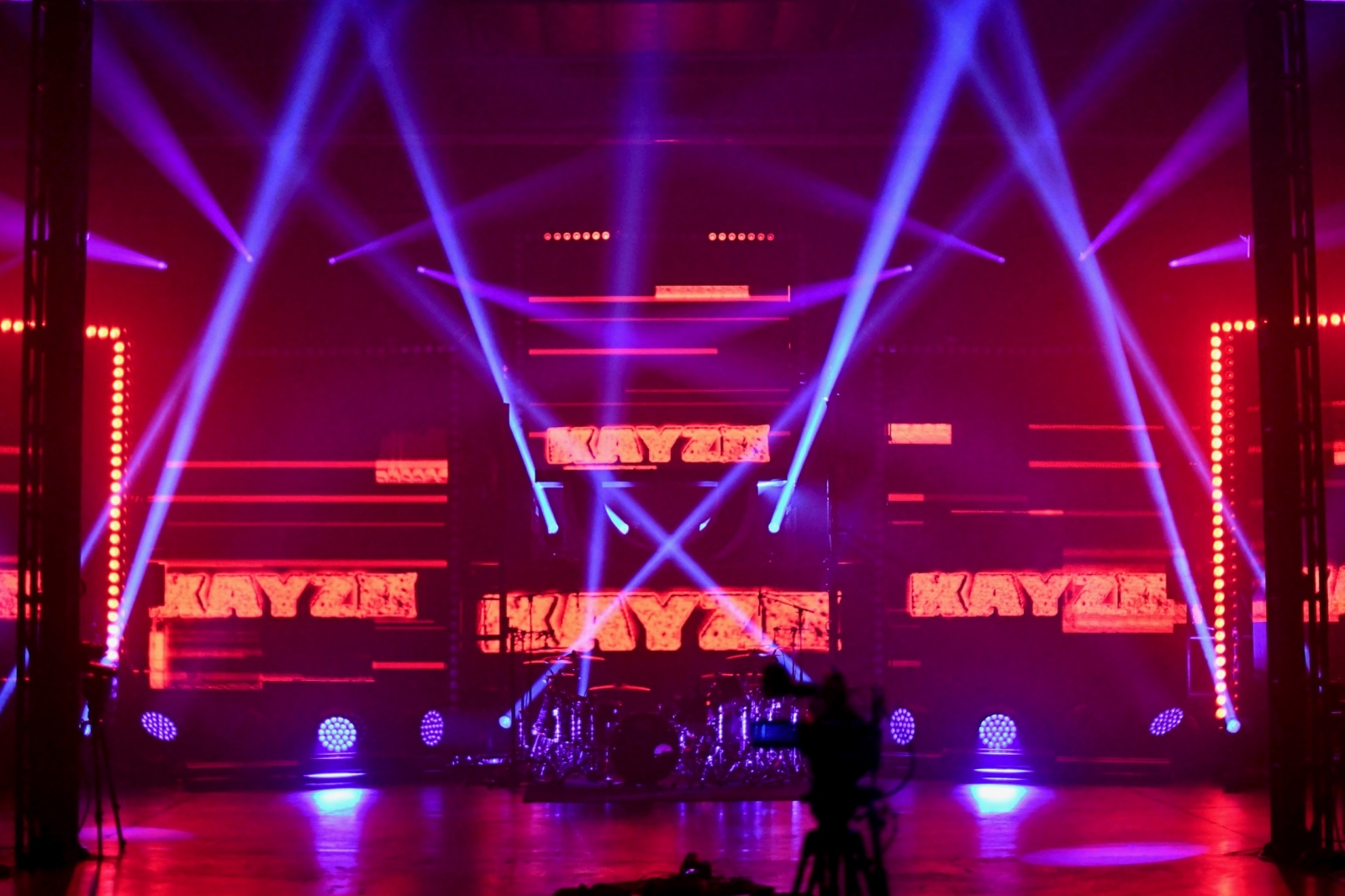 4Wall also provided 40 Elation CuePix 301 LED battens, which wrapped the truss arches to frame the video elements. For the massive video wall backdrop, ROE Visual CB8 LED video panels were used.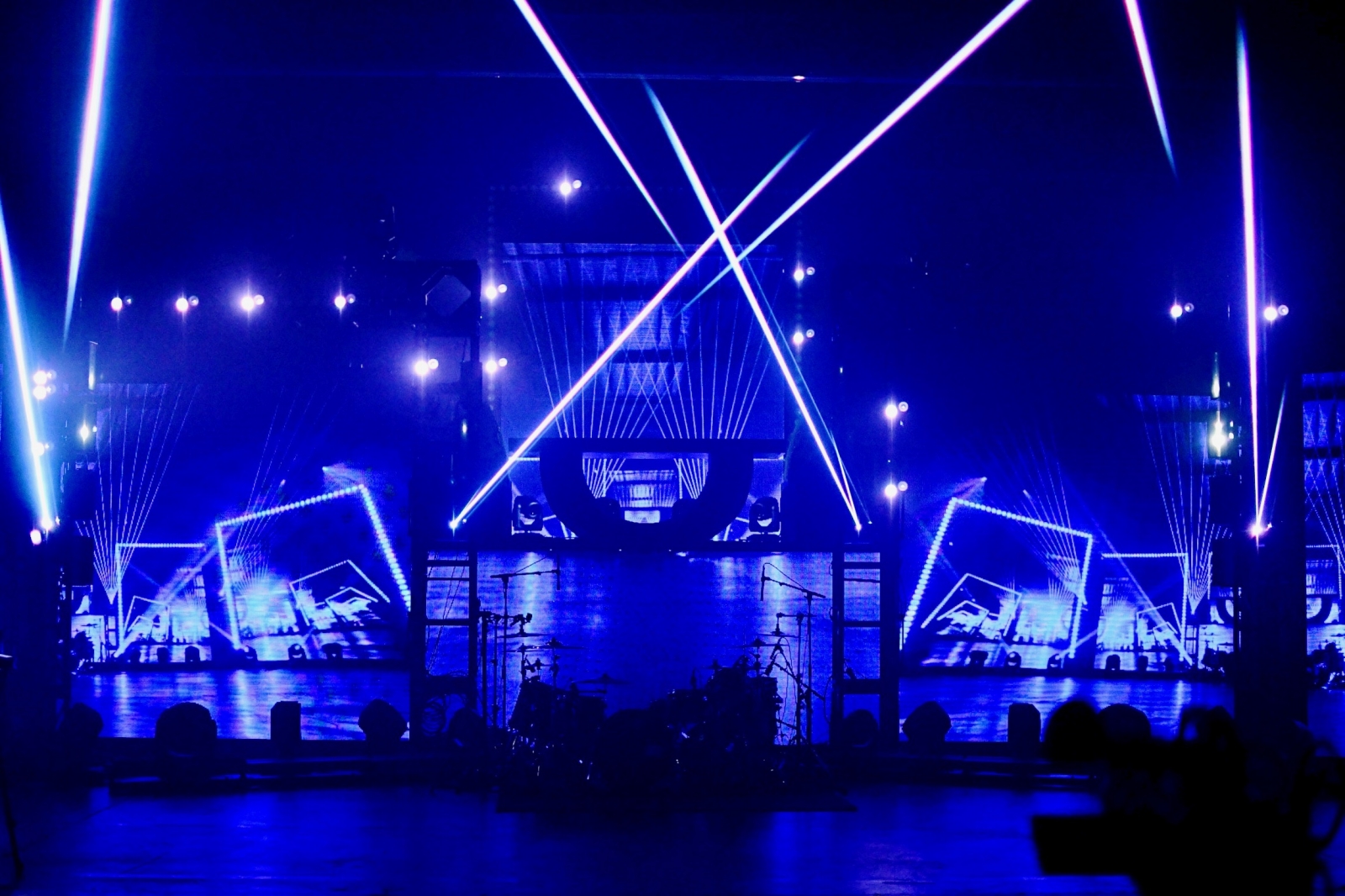 As the industry keeps pushing to innovate new ways to bring live shows to the people at home, 4Wall stands ready to provide its services and gear while adhering to the restrictions put in place. 
"Live Streams have gained popularity since the break of COVID-19, but I think fans and audiences will need more interaction than just watching someone DJ from their living room," said Gaspar. "But until that time comes, we will do whatever we have to do to give the audiences the closest experience to a 'real' rave as they can get during this pandemic."
Check out KAYZO on all socials: @KAYZOMUSIC 
Photos by KURSZA