About Us
4Wall In The News
4Wall Los Angeles – Westworld Premiere
By Drew Quinones
Oct 6, 2016, updated Oct 17, 2018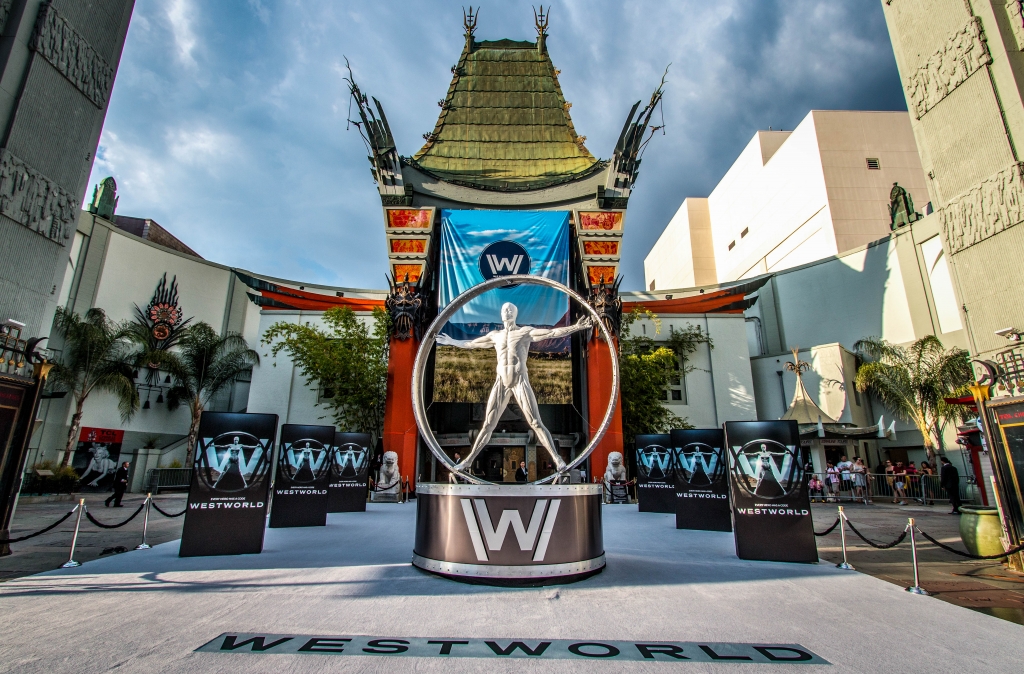 Hollywood, CA- The premiere for HBO's new series "Westworld" was held at the TCL Chinese Theatre in Hollywood. The 4Wall LA events team converted Hollywood Boulevard into a "Westworld-World" for the star arrivals that included Executive Producer J.J. Abrams and series stars Evan Rachel Wood, James Marsden and Thandie Newton.
4Wall LA's VP of Business Development, Mary Pat Kasravi, was tasked with preparing the red carpet event for HBO's highly anticipated series.
"The idea for the design was to create a balance between both the high tech and Western feel of the show itself," Kasravi explained.
This balance was accomplished by incorporating both styles of artwork throughout the event.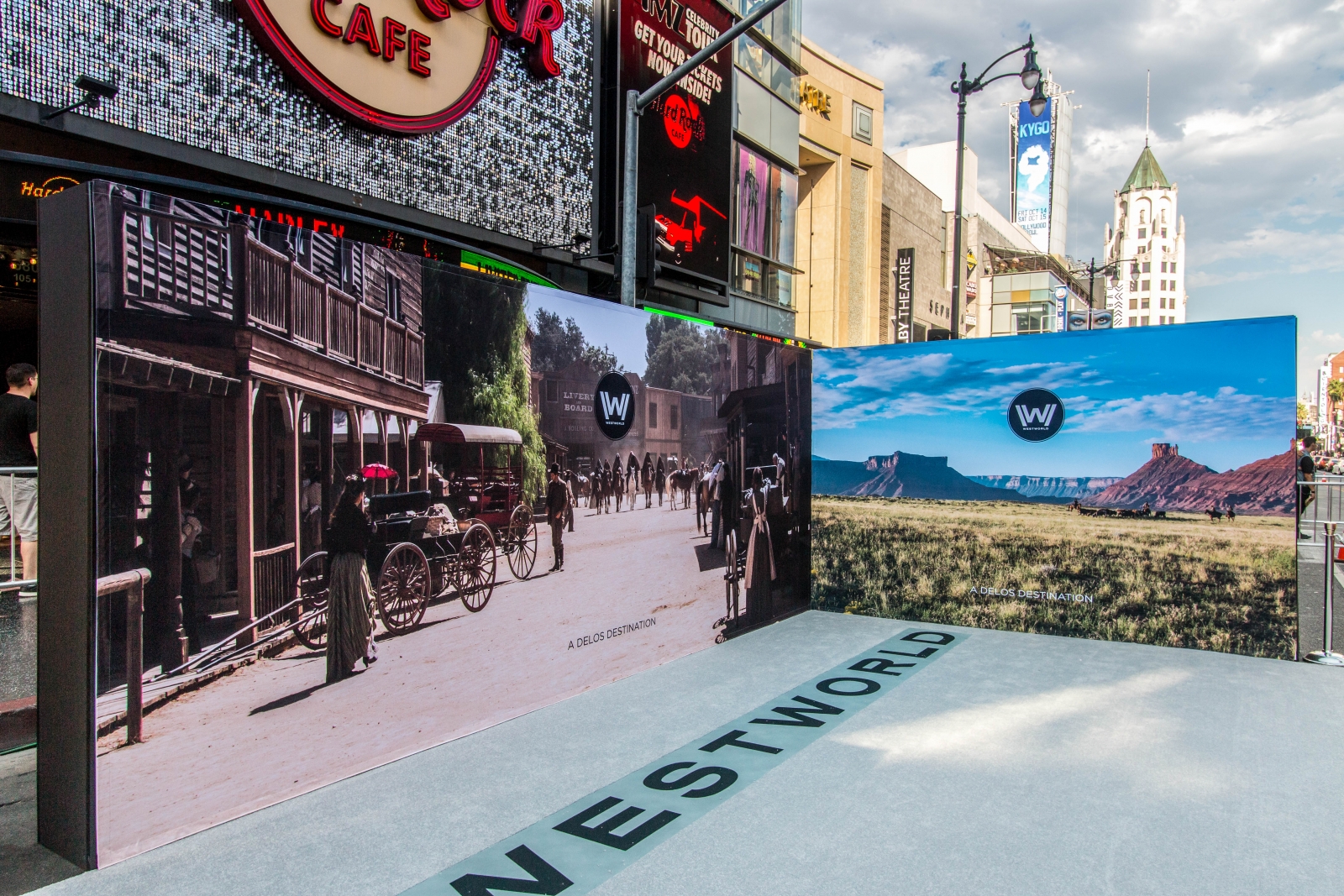 Kasravi and her team decided the 3-D press wall should stick to the tech theme and use key art that reflected an interpretation of Leonardo Da Vinci's Vitruvian Man, or in this case, Vitruvian Woman.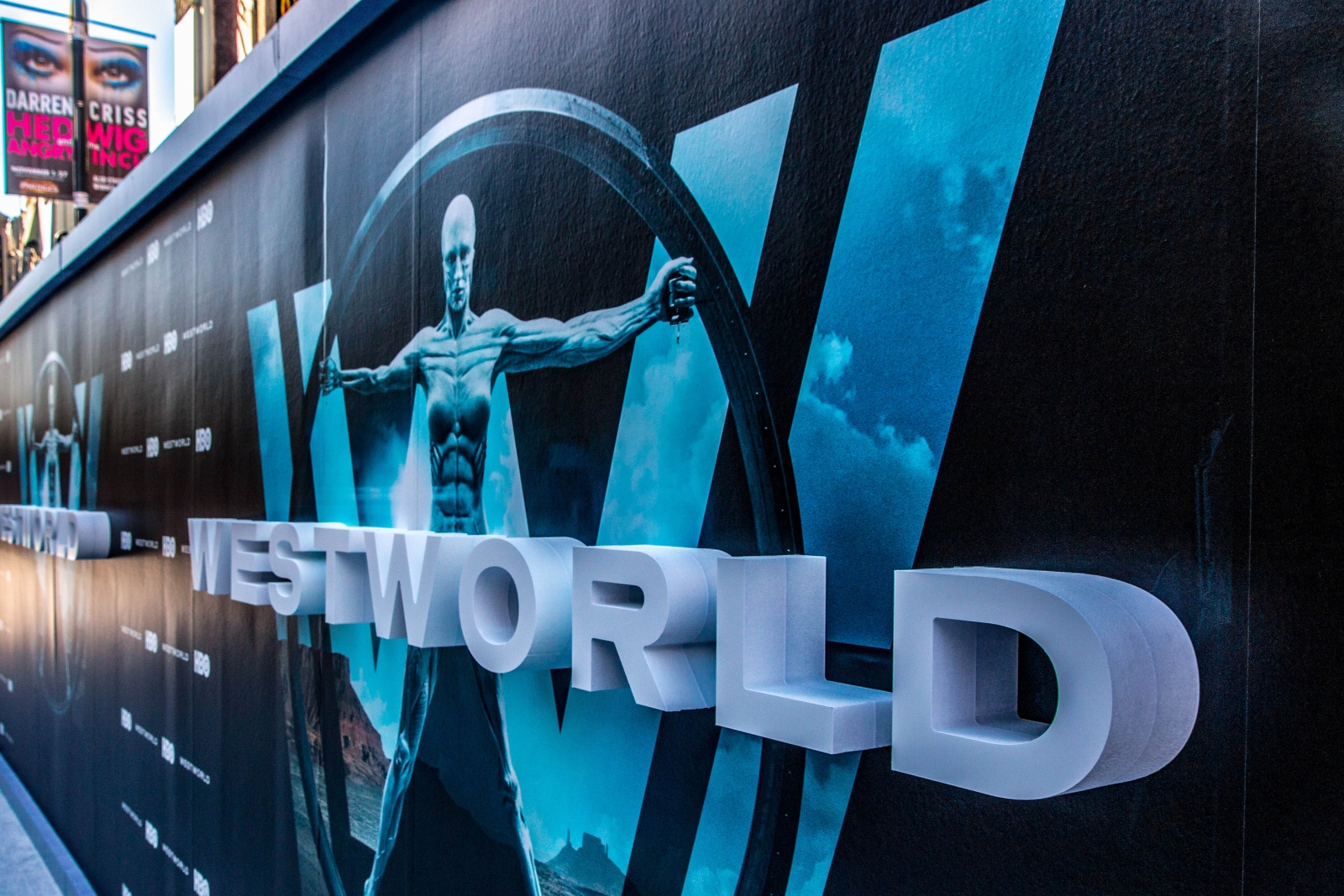 Attendees were greeted by a large rotating Vitruvian Man décor piece created by Agile Eye Solutions.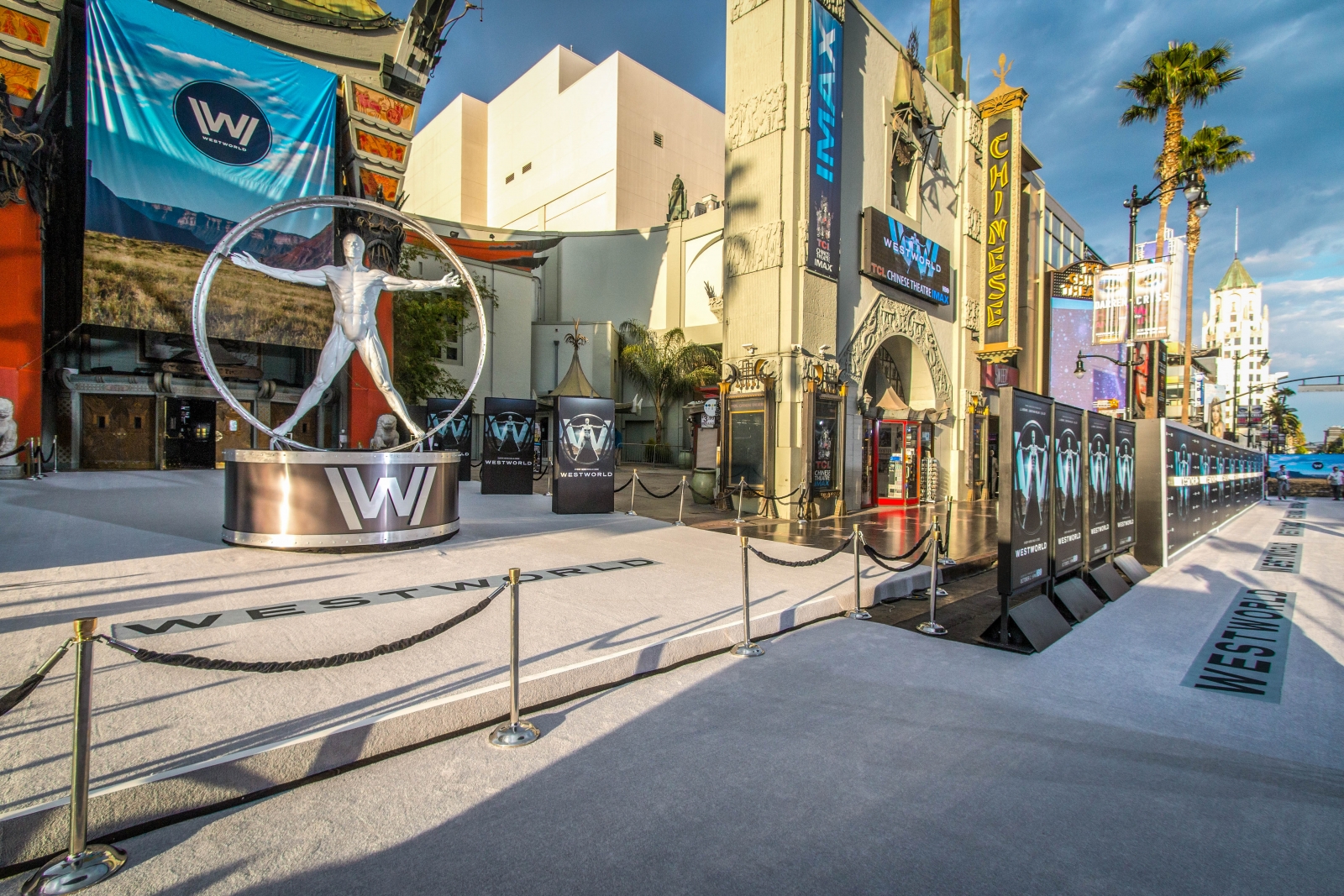 Arri M40 and Arrisun 12 fixtures were used to light the press line.
Kasravi was pleased with her team for putting on another successful movie premiere and having the opportunity to work with HBO once again.
"It's always so much fun working with HBO," said Kasravi. "It's a team effort, and we get to pool our creativity together to come up with an event that reflects everyone's talents."