About Us
4Wall In The News
BLT Productions Lights NY Fashion Week with 4Wall NY
By Drew Quinones
Oct 2, 2016, updated Oct 31, 2016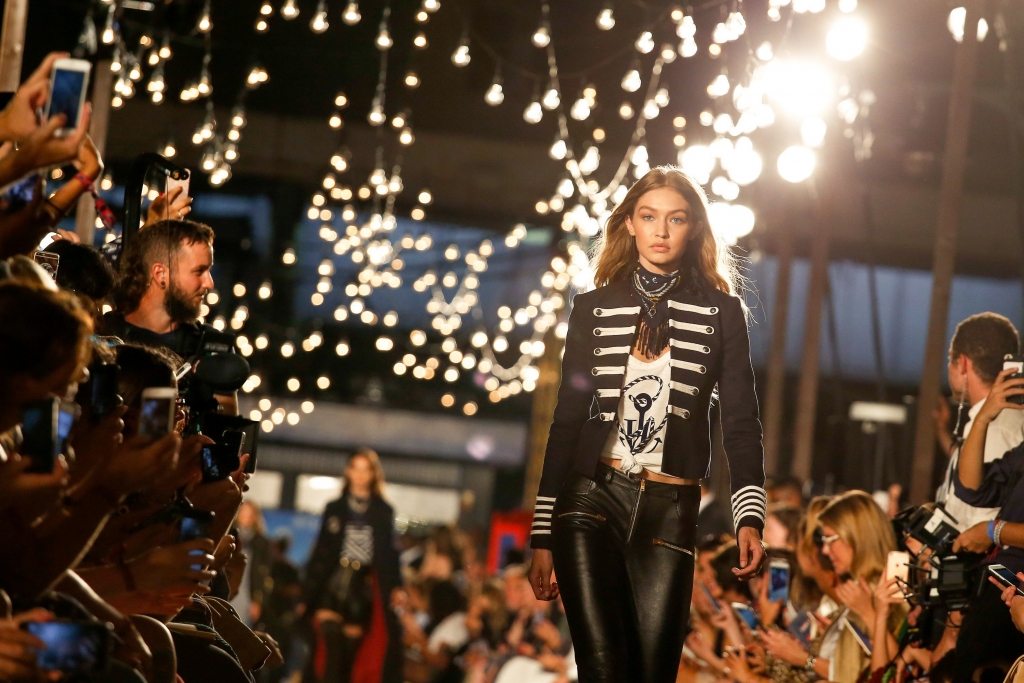 New York, NY- New York Fashion Week (NYFW) gives the world a sneak peek into the most incredible fashion designs that will be in stores for the upcoming season. Fashion moguls look to outshine one another not only with their new collections but with an elaborate runway show. In comes BLT Productions to make these runway shows possible using gear from 4Wall New York.
BLT has been involved with NYFW since the late 1980s in some form or another. This season, BLT provided production services for Tommy Hilfiger, Ralph Lauren, Hugo Boss, and Coach, among others. Senior Lighting Production Manager Andrew Merriweather has been working on Fashion Week for 15 years and has witnessed the changes to the event over time.
"I would say the biggest change is the trend toward complexity. Some of the shows have always been big, and a certain amount of complication comes with scale, but that's not what I mean," explained Merriweather. "I don't just mean the intelligent lighting, though that is part of it, even a small show can have a more complicated control scheme today than the largest show 15 years ago."
Merriweather continued, "Mostly what I mean is the amount of customization and the trend to give the guests an experience rather than a passive show."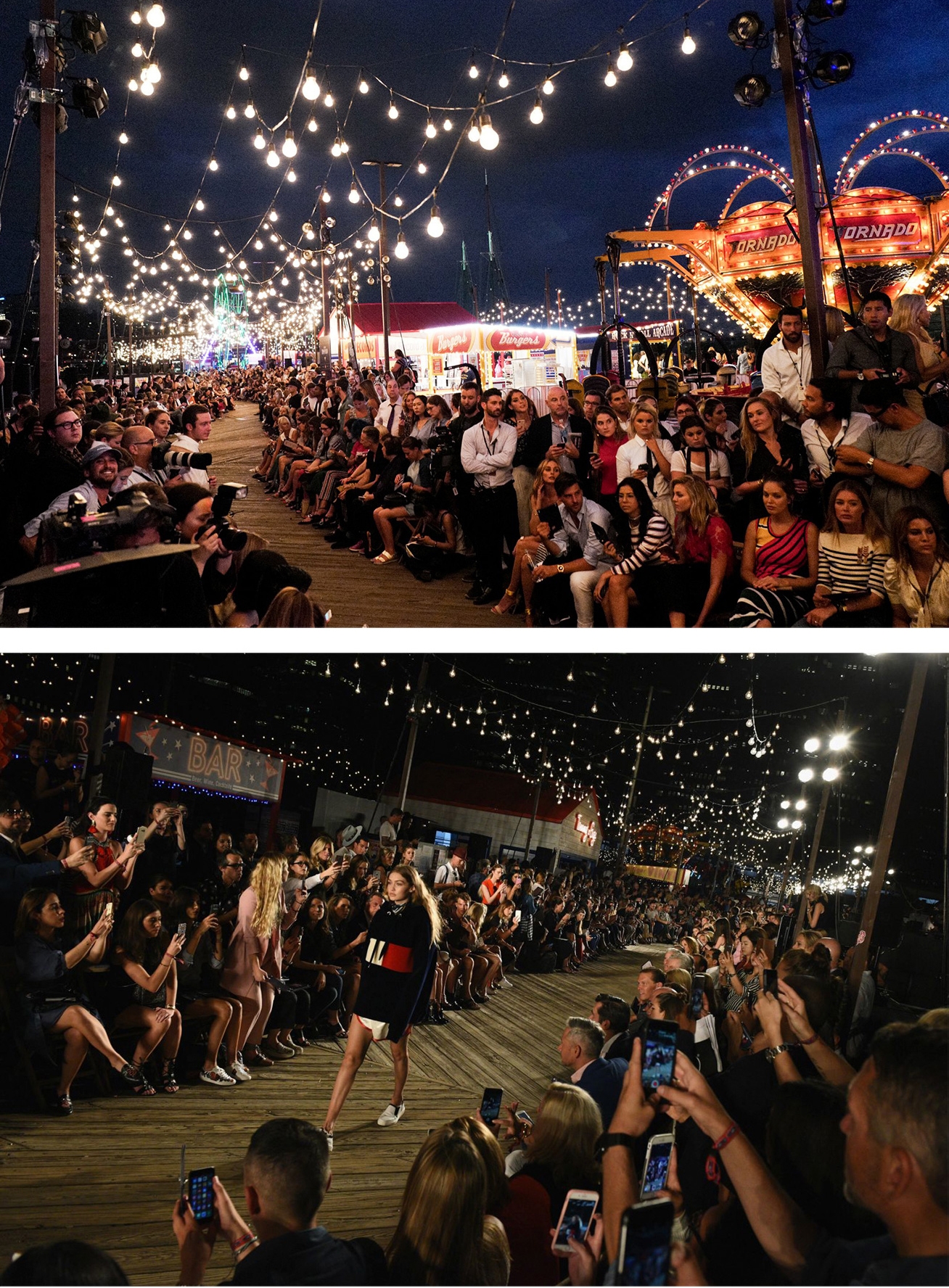 BLT custom fabricated several different lighting fixtures and effects this season. Some of the events involved entertainment and shopping for the guests, while others were presented in a totally finished way that hid all the production elements. "This added complexity to the planning and install that wasn't present before," said Merriweather.
For the most part, the fashion shows were partially set up at venues and were not especially problematic. The two exceptions for Merriweather were the Tommy Hilfiger and Ralph Lauren shows.
"Tommy Hilfiger was on Pier 16 where there was no power and no infrastructure," said Merriweather.
The goal of this show was to provide an immersive experience for the guests. "We wanted to create a seamless transition between the show, shopping, and entertainment with the signature Hilfiger All-American fun feeling," explained Merriweather. "It was ok to see the technical aspects of the show, as long as it didn't distract." ETC Source Four Pars from 4Wall NY lit the runway that week controlled with an ETC Ion 2000 console.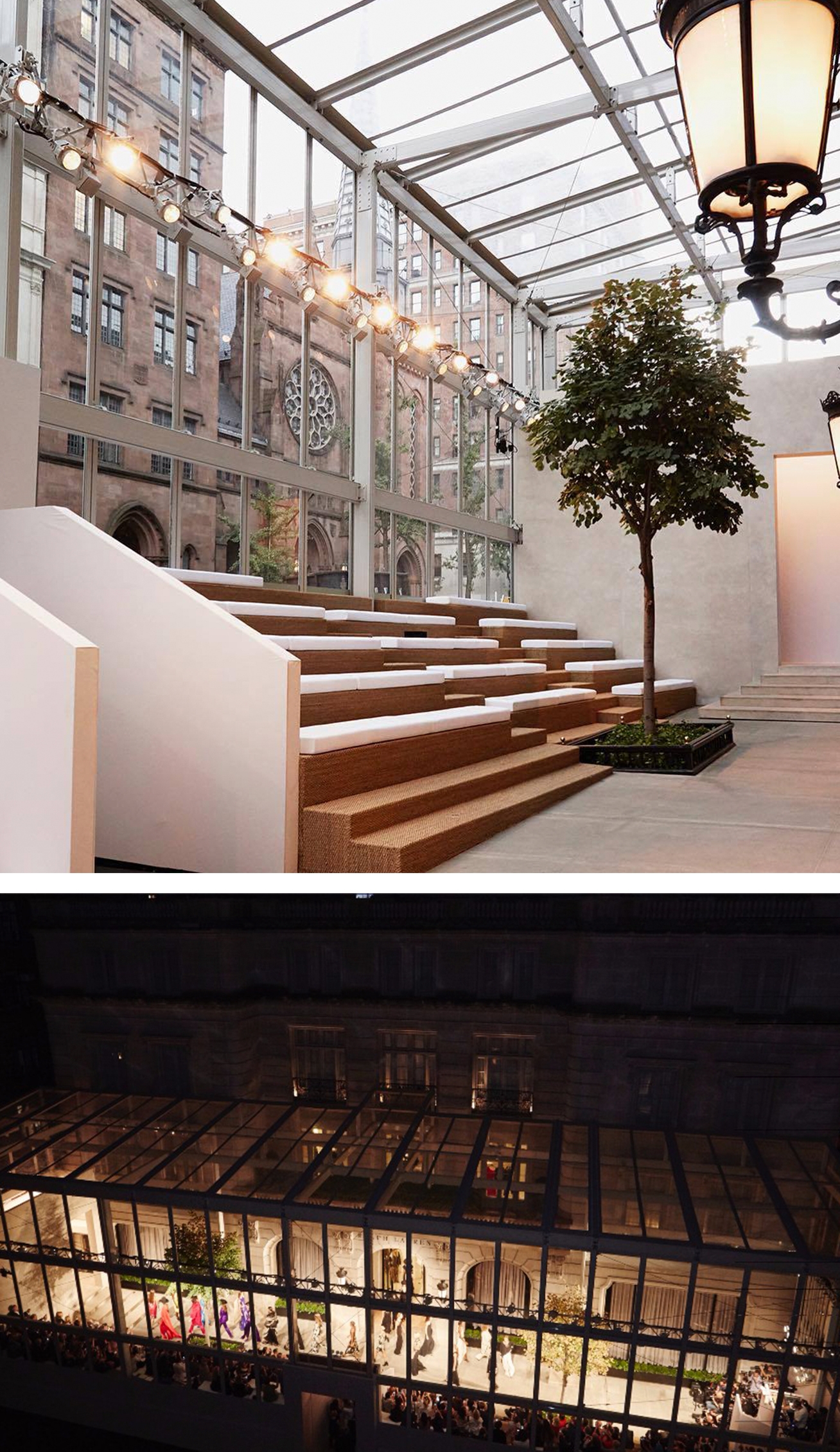 The Ralph Lauren show was in a custom glass-walled tent structure partially on Madison Avenue. "Everything that wasn't glass was painted or powder coated a custom color to match the retail store's stone," said Merriweather. 4Wall NY painted 70 ETC Source Four Pars and other hardware in order to make them work in the glass structure.
The biggest challenge for BLT was making sure every part of the lighting install was planned and approved far enough ahead of time to get all the painting done. "Not that we don't plan carefully, we just didn't have time for any missteps given the paint takes a day or more to dry."
The "jewel box" structure illuminated Madison Avenue at night and served as a successful venue for Ralph Lauren's first ever "see now, buy now" show.
BLT and Merriweather were able to meet client demands and achieve a variety of looks with a little help from 4Wall New York. Merriweather spoke of the service provided by 4Wall:
"4Wall was excellent as always. The responsiveness to changes and the willingness to be flexible is always impressive and appreciated greatly."
For more information on BLT Productions, visit www.bltprod.com