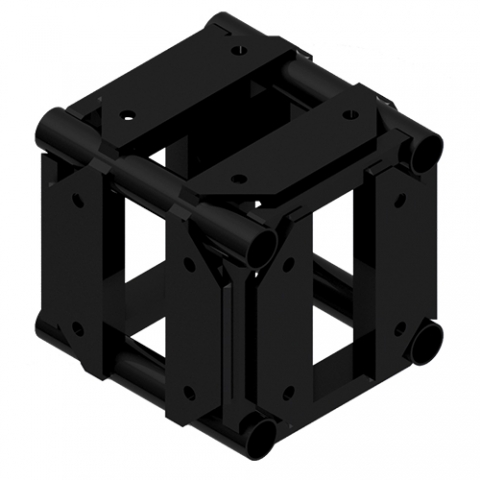 Tyler Truss 5-Way Black Corner Block 12" x 12"
Details
Description
Tyler Truss Systems, Inc. designs and manufactures custom and standard aluminum truss systems for corporate, entertainment, concert tour, architectural, and specialty applications. Tyler's mission is to develop solutions to improve productions, create greater value, improve profitability, and assist in "Green" productions. 
We strive to provide impeccably maintained equipment that is prepped and ready for your next event. Our experienced staff stands ready to help you create the perfect lighting and video experience. You will receive a rental quote back within 1 business day.