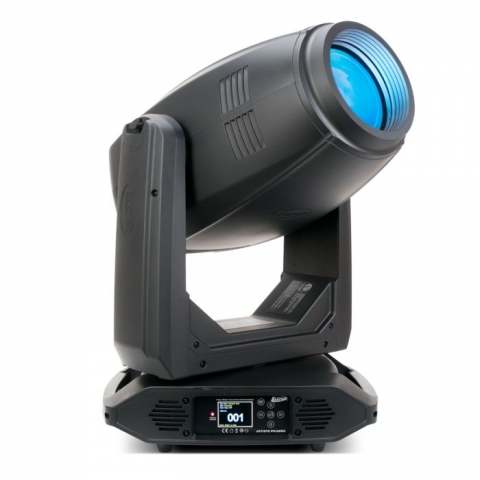 Details
Description
The Artiste Picasso is a full-featured innovative theatrical-grade luminaire featuring a new 620W 6,800K Cool White LED engine with advanced optics that deliver over 23,000 total lumen output. The Artiste Picasso features a 7° to 55° zoom, a full CMY color mixing system producing a full spectrum of shades from pastels to rich saturated colors, linear CTO color correction, 6 dichroic colors including a high 87 CRI filter, 7 rotating/indexing glass and 7 static-stamped metal interchangeable gobos, and more. 
Currently only located at 4Wall Los Angeles and 4Wall Las Vegas.
4Wall Entertainment Lighting is a rental company with locations nationwide. Since 1999 we've been providing quality stage and theatrical lighting equipment from the industry's top manufacturers. Request a rental quote for this item now and receive a response within one business day!
Video
Specs
Features
620W 6,800K Cool White LED Engine
23,000+ Total Lumen Output
7° to 55° Motorized Zoom
Full CMY Color Mixing System and Linear CTO Color Correction
6 Dichroic Colors including a High 87 CRI Filter
7 Rotating/Indexing Glass and 7 Static-Stamped Metal Interchangeable Gobos
4 Rotating Full Blackout Framing Blades
Full 360° Bi-Directional Animation Wheel
4-Facet and Linear Rotating Prisms and 2 Frost Filters