Jake Medler Joins 4Wall Europe as Head of Innovation
By Abbie Lee Short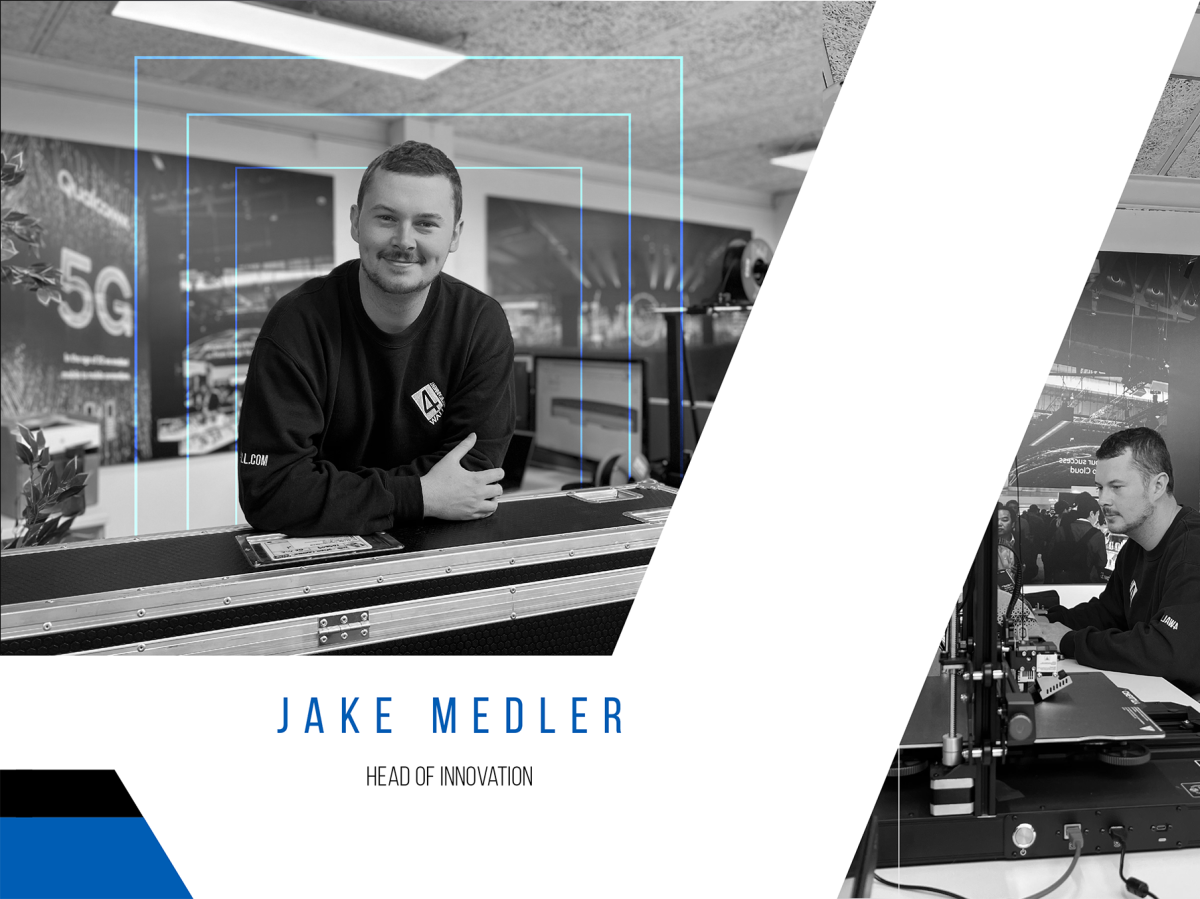 We are thrilled to welcome Jake Medler, Head of Innovation, to 4Wall, heading up our innovation team. 
Jake brings many years of experience in developing creative technology for events and broadcast, with a range of expertise able to support any interactive application. 
Before joining the team at 4Wall, Jake led the tech department at Innovate Live; an experiential start-up that grew incredibly fast throughout the COVID period, delivering virtual/hybrid production platforms and immersive activations for a vast range of clients.
Notable success stories include the Virtual Audience platform used on Britain's Got Talent, The Voice and many other light entertainment programs, which Jake conceptualised and developed in record time, to make the shows possible at a time when live audiences couldn't physically attend studios.
Jake loves working with clients from the early stages of projects to nurture ideas and create completely bespoke experiences and is excited to be able to bring his skills to 4Wall, to take our innovation offering to the next level. 

Our innovation team is able to support you in developing and implementing your creative ideas, however big or small. Specialising in hardware and software development, our team can support with gesture touch tools for LED walls, interactive games, augmented reality and so much more. 
To discuss your next project, or find out more about our innovation offering, you can contact Jake at: jmedler@4wall.com
Find out more about our interactive offering here: https://europe.4wall.com/innovation